How to view your calendar while creating an event in Fantastical
November 24, 2016
In Fantastical, the best calendar app for iPhone, you can easily create an event and bounce back to your main window without having to save or cancel the draft.
When you are in the New Event window, tap and drag down the title in the red bar. This will minimize it to the bottom of the screen. To get back to the event, simply tap on the event window in the bottom center. You can actually have multiple event drafts at the same time. Double tapping the minimized events will launch them in a window where you can easily tap on the one you want to work with.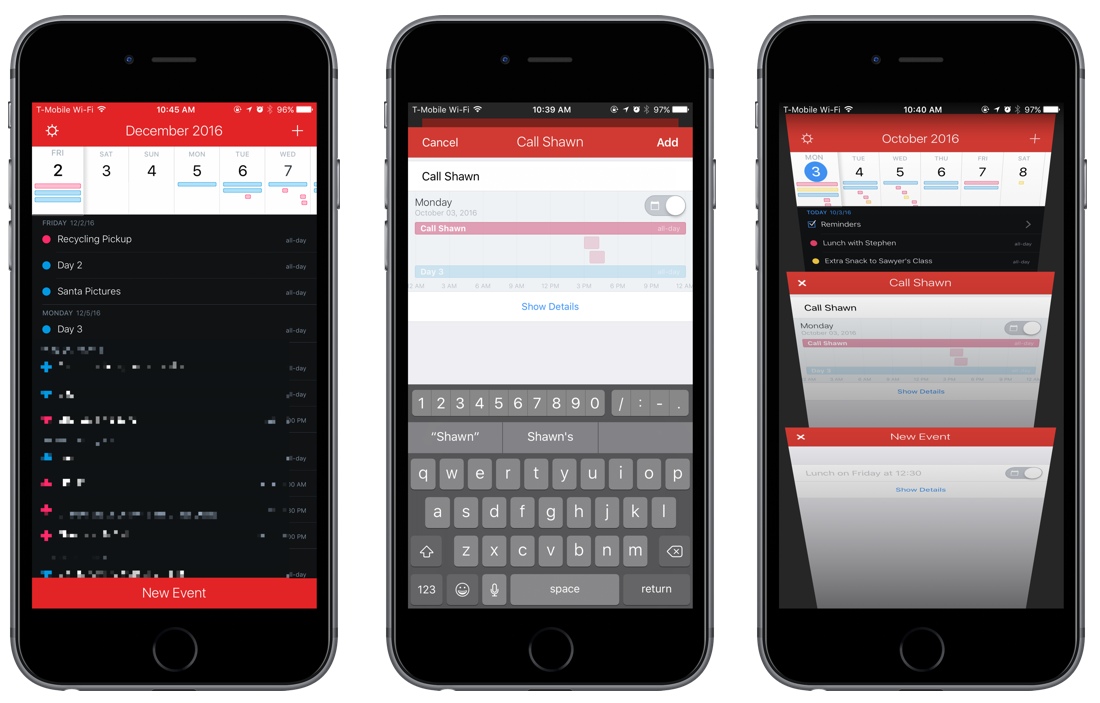 This is a handy feature that allows you to check your main calendar window while creating an event without saving or deleting it.
---
We have more helpful tips right here.
---
Free Productivity Guide: Download our simple guide to productivity to help you improve your workflows and be more focused with your time and attention. Get it here.