Using DEVONthink as a Read-it-later Service
May 21, 2019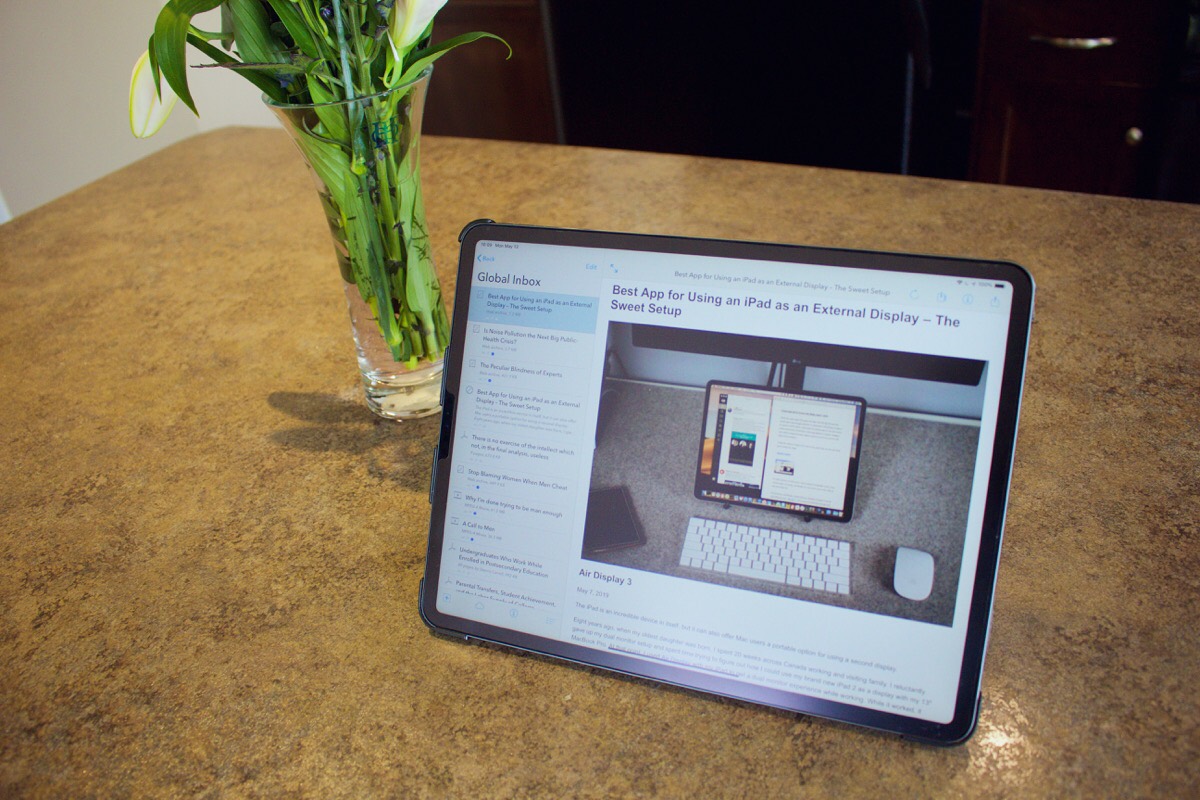 While some categories of software have so many choices you can split hairs, a few still only have one or two options. In particular, there are only really two big services that contend for the crown of the best read-it-later service. Our choice as the best read-it-later service at The Sweet Setup is Instapaper, and the runner up is Pocket. But, just because there are only two main options doesn't mean that everyone uses them.
I'm one of the people that finds neither one of these options meet my needs, and I've chosen to use DEVONthink as my read-it-later app of choice.
---
Stop losing your ideas and notes to multiple apps…

An online course to help you save time, organize your notes, and master the best writing app for Mac and iOS: Ulysses.
---
Why DEVONthink for Read-it-later
While DEVONthink isn't specifically a read-it-later service, it has so many features, particularly on macOS, that we'll devote an entire post to it in the future. For me, DEVONthink wins as a read-it-later app because of these other features for sorting and finding content. In fact it's one of the only apps that draws me back to macOS regularly.
One of the big reasons that I've gone with DEVONthink to store things I want to consume is that it natively supports such a wide variety of files. I can have audio and video entries, and if you're running the macOS version, then your PDFs are fully OCR'd so they are searchable. This is in addition to the fundamental task of saving webpages and articles to read later.
How I use DEVONthink
To add standard web content to DEVONthink, start by selecting DEVONthink from the share sheet while viewing a webpage, and then choose from these formats.
Plain Bookmark
Web Archive
Web archive (clutter free)
Markdown
Markdown (clutter free)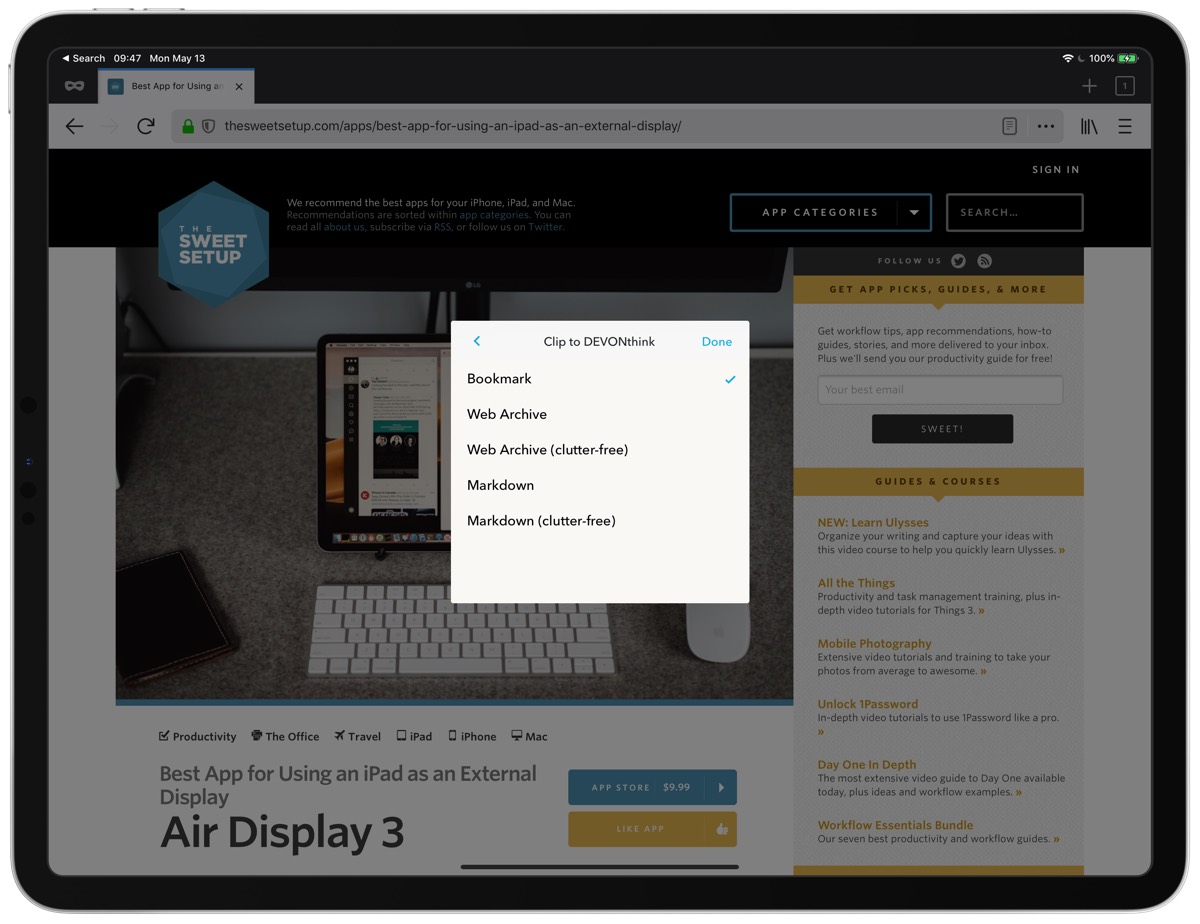 The view that most closely resembles other read-it-later services is the clutter free web archive. I use this on any site that's covered in ads because it preserves the relevant images well, without subjecting me to a cacophony of ads that distract from the text I want to read.

With any file type that you save, you can store additional comments. That means I can add a summary attached as a comment to an audio file so I don't have to listen back through it if I want to find a specific point in the audio file. I've also used this to grab a transcript of audio or video and paste it in as a comment.
When I save an item, it ends up in my global inbox for reading later. Once an article gets into my global inbox, it is processed during my weekly reading sessions that are devoted to combing through the articles I want to read later.
There are three main options I take when reading something later. First, if I find that it's not as interesting or useful after I start reading it, I delete the article. Second, if it is useful for later, I'll tag it and file it in my Research database. Third, if it's really interesting and I want to write a link post to go with it, I'll write that post in Ulysses as I read the article.
When I used Instapaper to capture content to read later, I'd have to pass the content into DEVONthink after reading it. This created an extra step in my workflow.
Once I write the link post, I also add the URL to the comments along with any other notes that I added while reading. That workflow goes for pretty much any file type I have saved in my global inbox. I made add some highlights to PDFs, but that's not very common in my workflow.
The big reason I use DEVONthink is that once I have items in my databases, the AI feature in the macOS version finds articles that may be related. I don't use this for my link posts, but when I'm writing longer pieces or books, I'll regularly grab a section of text that that may be related and add it to DEVONthink on the Mac so it can find other articles that may be related.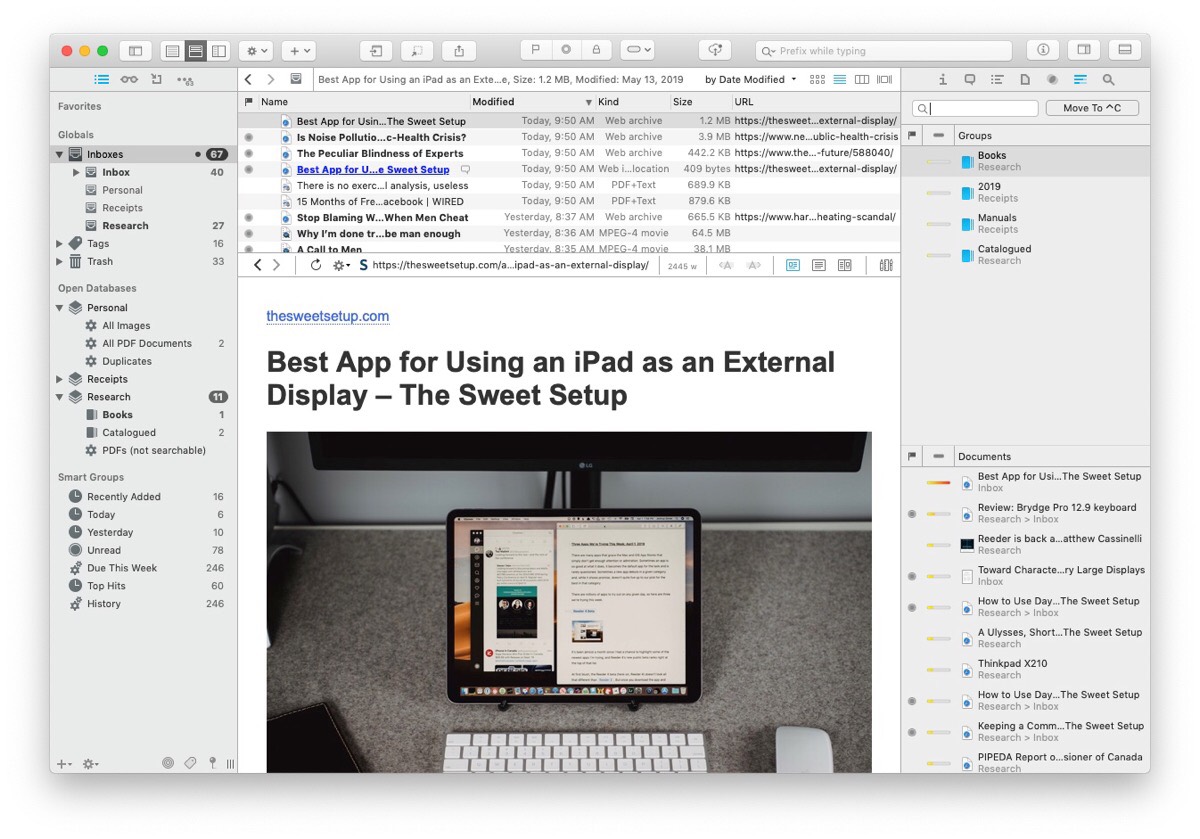 DEVONthink issues
While there is much to love about how DEVONthink reduces the steps in my workflow, it's not all roses. In particular, the reading experience of the clutter-free web archive leaves much to be desired. If that were the sole criteria used to evaluate the app as a read-it-later option, DEVONthink wouldn't even make it on the list.
Instapaper and Pocket have put so much more thought into their typography and content layout. Yes DEVONthink has some modest options for text size, but none them make much difference in the quality of the reading experience.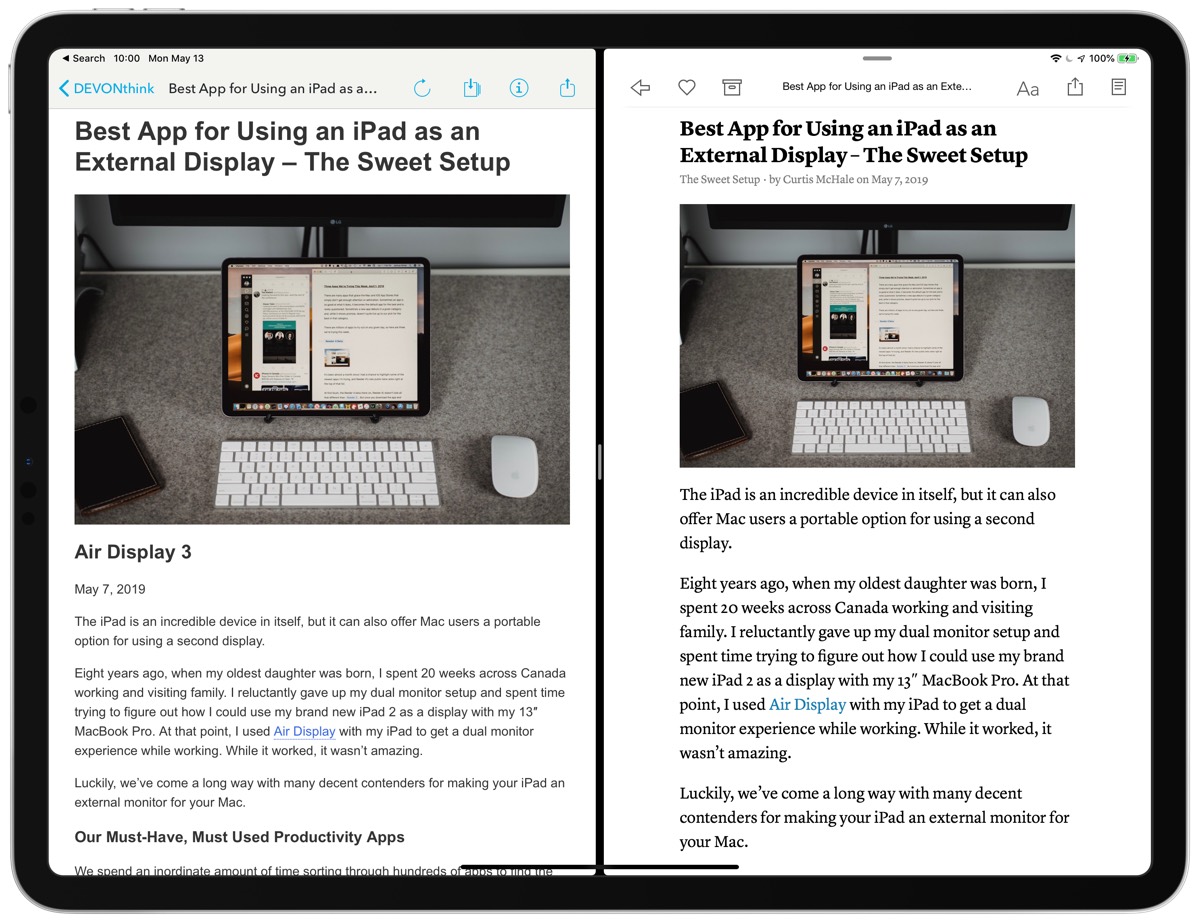 In fact, the whole iOS app could use an update, much like the macOS version was sorely lagging until very recently. Both apps get regular minor updates and fixes, but DEVONtechnologies is a company that has long windows between updates. This has been true since 2007 as users lamented the aging DEVONthink 2 for two years.
I hope that with the release of DEVONthink 3 in April that we'll see a change like we saw with Cultured Code and Things 3. I hope that DEVONtechnologies will be updating both their macOS and iOS apps in a more regular fashion, but I'm not holding my breath.
The single big feature I'd love to see come to the iOS version of DEVONthink would be their AI. Even if you need the macOS version running to do the indexing, I'd love to see the relationships between content be accessible in the iOS app.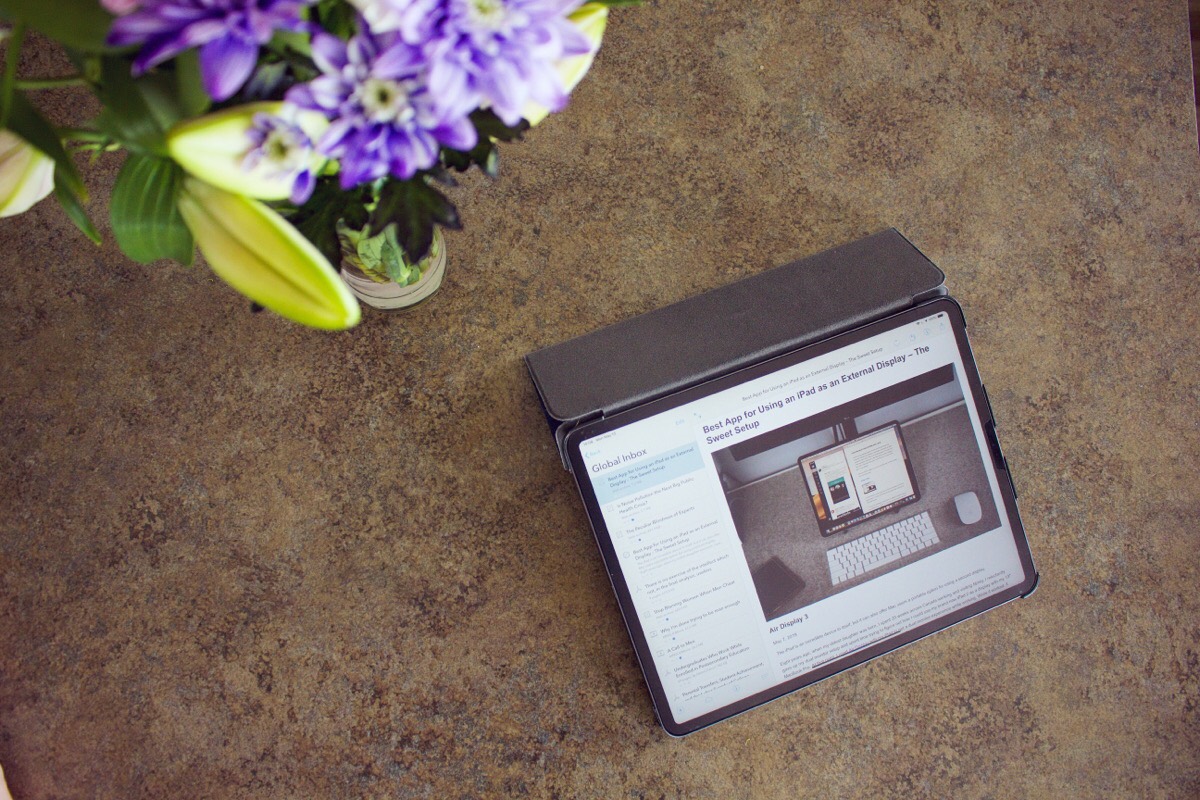 If you're going to ask me whether DEVONthink is the right app for you as a read-it-later service, I'm going to say that the pain points are only alleviated if you go back to your research regularly. There are enough rough edges with the reading experience and macOS-only features that DEVONthink is only useful for people that want to catalog lots of research for later use.
If you save content to read later, read it, and then archive it, stick with Instapaper or Pocket. Both of those services are much nicer for your needs.
---
Stop losing your ideas and notes to multiple apps…

An online course to help you save time, organize your notes, and master the best writing app for Mac and iOS: Ulysses.
---