How to use HomeKit to control lights at specific times
August 3, 2017
I've invested in a couple of HomeKit accessories over the past year, and I've really enjoyed having quick access to some of the lights around our house. While there are a lot of automatic settings available, that doesn't really work with our schedule. We have multiple kids so we aren't always following the same schedule. Luckily, you can quickly access HomeKit settings with Siri or Control Center.
When we travel, I do like to set up some automation so that the lights give the appearance of us being at home.
HomeKit makes it extremely simple to do this, and since I have an Apple TV 4, I can even check the status remotely.
Open the Home app and go to Automation. Tap Create New. I choose Time of Day for this scenario. Next, set the time. For the first automation, I want to turn everything on in the morning, so I choose 7 AM. Next, choose the accessories you want to control. On the next screen, confirm all the options, and tap Done.

After the morning time is set up, run through the process again to turn everything off at night. Instead of 7 AM, let's do 10 PM. On the last screen, you can tap and hold each accessory to turn it off instead of on.
If you have taken the time to build "Scenes" in HomeKit, you can simply trigger those scenes instead.
---
We have more helpful tips right here.
---
Wait. There's a Bonus….
Custom Productivity Templates
We have a set of custom productivity templates that work well with the iPad app, GoodNotes. And if you want to try them out, we've put together a free guide that can help you.
We'll show you…
How to create and save custom page templates in GoodNotes.
How to use those page templates to transform GoodNotes into your own productivity notebook (or any other type of notebook replacement).
Plus, we also have included a couple of our custom productivity templates for you to get started with. These templates are right out of our popular productivity course.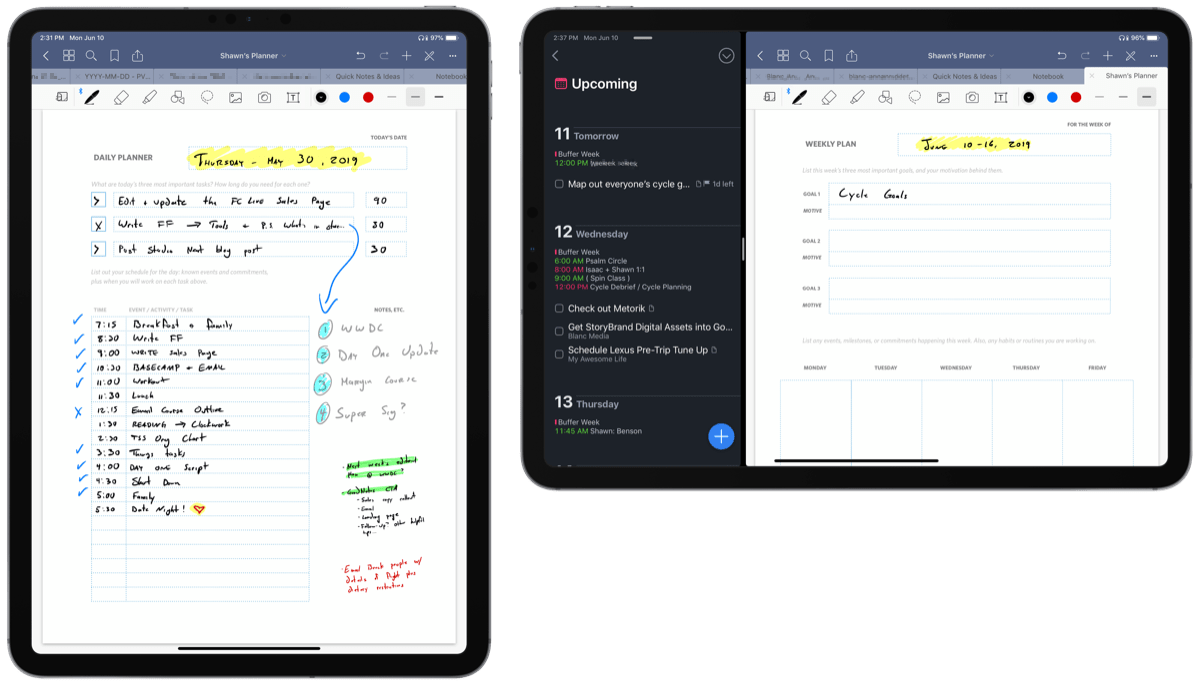 The custom templates and the guide are available for FREE to our email subscriber community. And you can get it right now. By joining the Sweet Setup community you'll also get access to our other guides, early previews to big new reviews and workflow articles we are working on, weekly roundups of our best content, and more.