Tools of the Trade: A Workshop for Productivity Apps and Workflows
May 12, 2021
You know that feeling when you're not sure if the apps you are using are the best ones for you?
Are your workflows for getting thing done the best that they could be?
Have you noticed that your current apps and workflows are slowing you down, causing friction, and generally leading to a sense of disorder?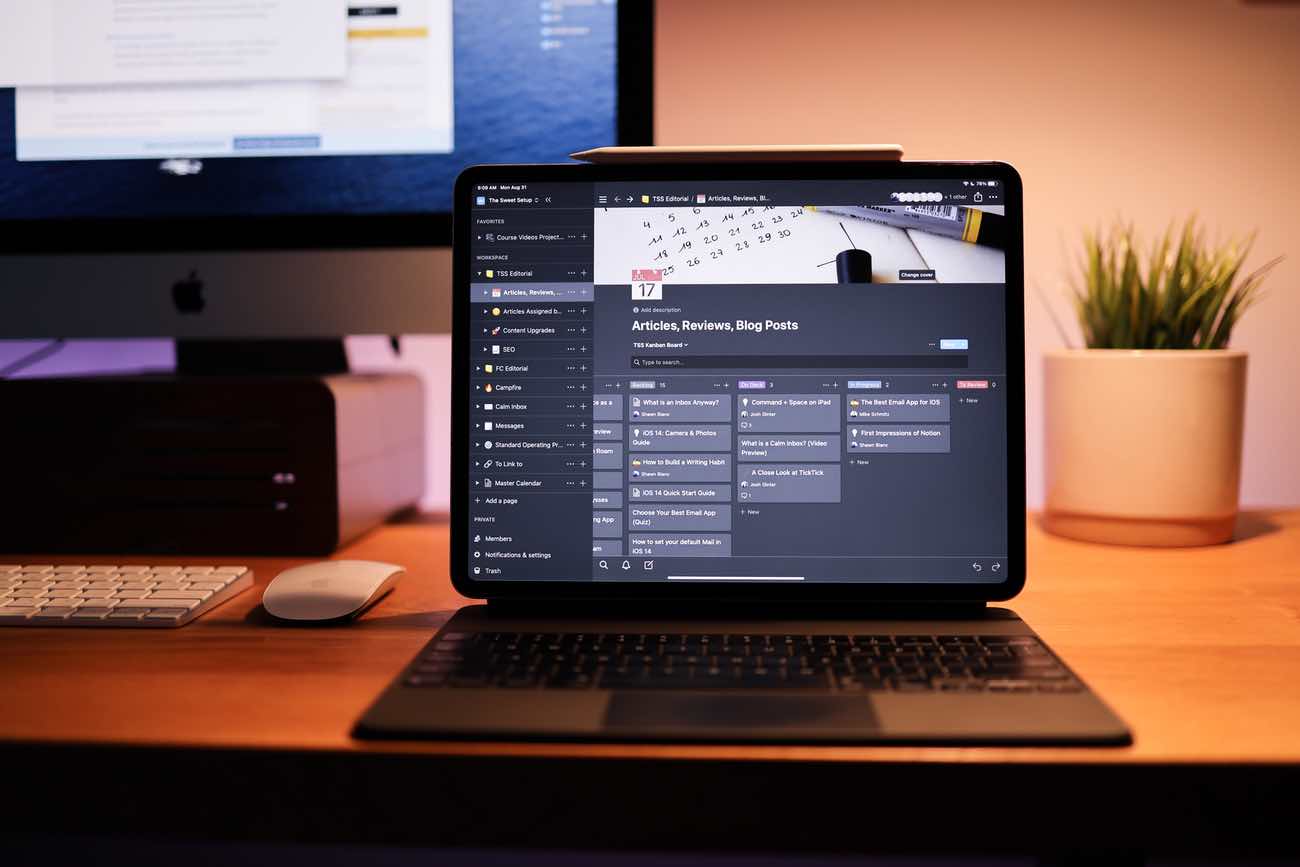 Tools of the Trade (A TSS Workshop)
On Thursday, May 20, I am hosting our next TSS workshop. This month we are going to get into the weeds of productivity.
At this workshop, I'll walk you through a nerdy and detailed outline of the tools, apps, and products I (Shawn Blanc) use along with the workflows and systems behind them.
Such as:
How we use Notion to manage all our projects, tasks, and editorial calendar for all things Sweet Setup and Blanc Media
How I use my iPhone differently now that I can run Shortcuts in the background from the Home Screen
What I use to schedule my week and my day and track my tasks
How I handle inbound messages
There will also be an extended time for Q&A so you can ask me anything.
Last month's workshop was more of the why behind my productivity system — a higher-level look. This month's workshop will be the what and the how — a nerdy, ground-level look.
1. Ideas: Apps for creating and shipping work day in and day out
2. Tasks: Apps for handling the incoming tasks and the never-ending lists.
3. Time: Apps for scheduling time and staying focused.
Workshop Details
When: Thursday, May 20 at 11am ET
Where: Online, via private Zoom (details will be sent to you after you register)
Who: Hosted by Shawn Blanc
What else: The workshop will last approximately 2 hours, with plenty of time for interaction and Q&A. The full replay recording will be available on your TSS dashboard.
Are your days as productive as they could be?
During this workshop, my aim for you is for you to discover at least one new idea, workflow, or app that can reduce friction in your work day.
And yes, this workshop will be recorded and made available for everyone who registers for access.