New Course: To Obsidian and Beyond
August 2, 2021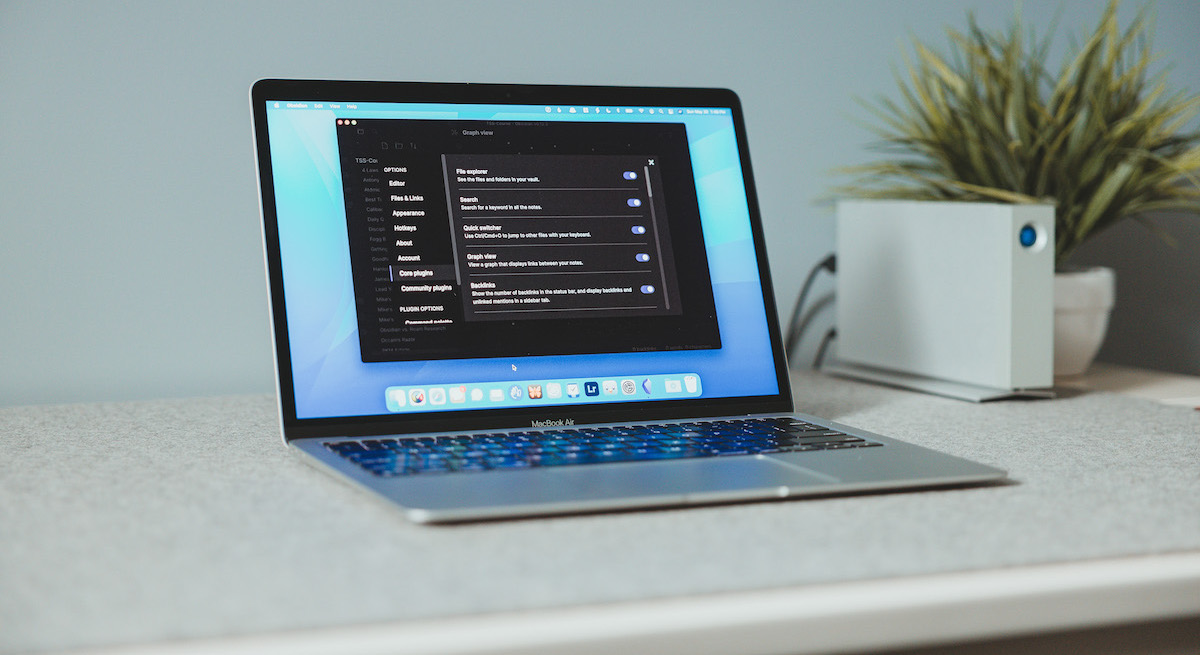 Update: The all-new, in-depth, self-paced course is now live. You can learn more right here.
To Obsidian and Beyond
This is an in-depth, self-paced video course for beginners and pros alike.
Get confidently set up with Obsidian, the best app for organizing and connecting all your notes and ideas to make creative output easy.
Now, I know that many of you are already excited and ready for the course.
But, if you are not yet sure if this is for you, then I wanted to show you what you can expect. And to share more about who this is for (and who it's not for). That way, you can decide for yourself if you want to sign up tomorrow.
---
Three ways to organize your notes
We've found that there are three ways most folks organize their notes:
Pile
File
Connect
For years and years, I was in the pile camp. I had bits and pieces of my ideas, insights, notes, and writing, scattered everywhere.
In 2017 I discovered Ulysses and finally got things organized with a filing structure that made a lot of sense to me. This felt great!
But… in all my years using Ulysses, something has been missing for me.
. . . . .
Do you ever feel that there are bits and pieces of ideas all over the place… that things are just lost in a sea of notes?
Do you need some guidance and direction on how to develop a system where you don't lose track of ideas, breakthroughs, and important bits of info?
Does your idea system kinda sucks (just to be honest)?
Are you noticing how Obsidian (and apps like it, such as Roam or Notion) seem powerful and helpful, but you're not sure how to get started?
Well, if so, then this course will be for you.
In short, this course is for anyone who wants to get more from their notes and ideas.
… more fulfillment
… more output
… more value
… more unique insights
… more meaning
… with less stress, less mess, less frustration, and less stuff lost.
We'll show you how to:
Eliminate the pressure you feel toward having to find important information.
Stop wasting time reading stuff and doing nothing with it.
Stop being buried by your own "Information FOMO".
Your system for managing ideas and knowledge should also be a system that allows you to create more things more often.
We know first hand what it feels like to be stuck in a loop of always learning and always consuming but never taking action…. it sucks; it's frustrating.
. . . . .
What's the big deal with Obsidian, anyway?
Well, if you've heard of apps like Obsidian, Roam, Notion, Craft, and Evernote then you know how powerful and useful they can be.
And you also may have noticed the growing interest in apps that create interconnected notes and the increasing interest in creating an "external brain" or "second brain" all with the popularity of Personal Knowledge Management.
We've been around long enough to know that this is more than just some trend or shiny new workflow to geek out about.
In our experience and through our extensive research, we believe Obsidian is the best app out there for making, organizing, and connecting your notes and ideas.
We also have some other Mac-nerd friends who are going all-in with Obsidian as well. Such as Federico Viticci and John Voorhees over at MacStories, as well as David Sparks from MacSparky and MPU. (Here is an episode of MPU where David and Stephen give an Obsidian Deep Dive)
Now, as you can imagine, with all the horsepower and functionality of Obsidian there comes a learning curve.
But now, thanks to the new course, you can shortcut that learning curve…
Don't miss out