Tomorrow: The Focus Course
November 13, 2017
Tomorrow (Tuesday, Nov 14) at 9:00 am EST, the Focus Course will be available.
We'll will let you know the minute everything is ready. You can sign up for the Course and start right away or wait to begin until a time that's best for you. Since you'll get lifetime access to the website there is no rush to start immediately if you're not ready.
To get lifetime access to the course, it is just 12 monthly payments of $29.
When you sign up, you'll get access to everything right away. And that access is for life.
Update: The Focus Course is now available.
That said, here are all the details.
I want you to know exactly what you're getting when you sign up for The Focus Course, and I hope to convey just how much value there is in the materials.
Below I have laid everything out for you. If you have any questions about the course, please feel free to reply to this email.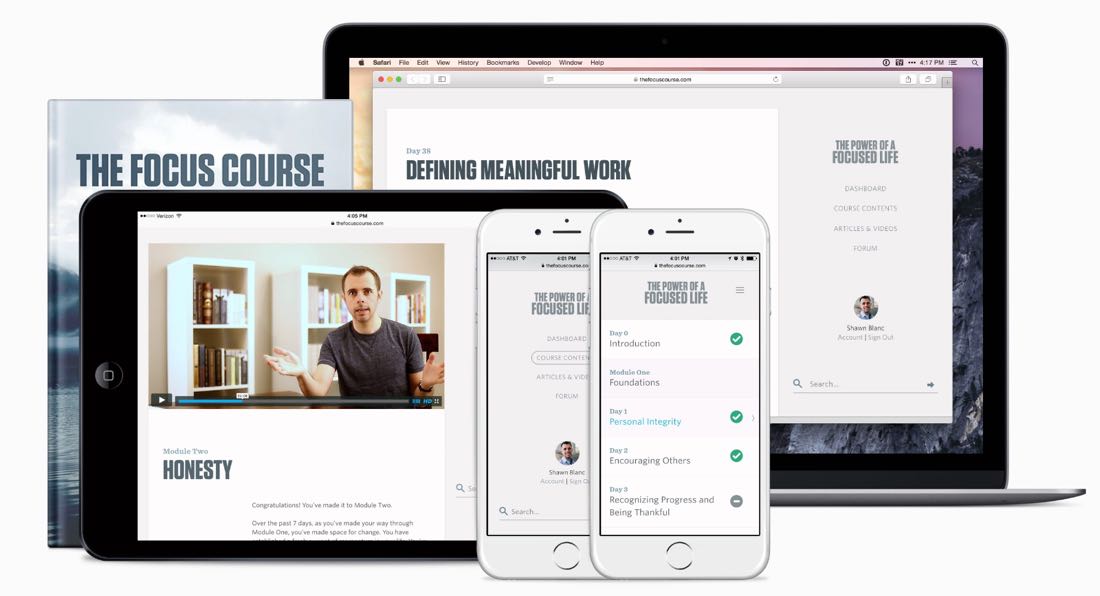 The Course Itself
This is it. A 40-day course, broken down into 5 modules. It takes just 15 minutes per day.
There is a short video for every day, and also full transcript articles. Not to mention, all the videos and workbooks are downloadable. So you can take the course offline if you prefer in order to read or watch.
Each module of The Focus Course centers around a specific theme. And each day you'll be given a fun and simple task to complete along with a teaching lesson about the value, relevancy, and practicality of that day's task.
I've said this before and it's worth repeating: The Focus Course has been meticulously and intentionally designed to lead you along the easiest and most impactful path. It starts out easy and fun and culminates in profound change and understanding.
Here's a very brief overview of each module:
Module 1 → Foundations: Personal Integrity; Encouraging Others; Recognizing Progress; Ideation & Creative Imagination; Reducing Distractions; Simplicity; Decluttering.
Module 2 → Honesty: Your Roles; Your Legacy; Your Values; Your Life Vision; Goals for Your Inner Personal Life; Goals for Your Physical Health; Goals for Your Relationships; Goals for Your Rest & Down Time; Goals for Your Vocation; Goals for Your Finances.
Module 3 → Clarity: How you spend your time; Routines for Inner-Personal Life; Routines for Your Physical Health; Lifestyle Practices for Your Relationships; Routines for Your Rest & Recreation; Routines for Your Vocation; Routines for Your Finances; Your Current Time Commitments; Time Budgeting Your Routines and MITs; Creating a Weekly Time Budget; Deeper Clarity.
Module 4 → Action & Resistance: Inbox Addiction; Urgency Addiction; Dealing with Distractions How to Eliminate or Delegate; How to Automate Common Tasks; Planning.
Module 5 → Meaning & Momentum: Finding Flow; Joy in the Journey; Creating Margin for Thought and Energy; Defining Meaningful Work; Community; Dancing with Fear; Conclusion.
Day 41 → Conclusion: A wrap-up day to take your new ideas, understanding, and life changes and maintain them for the long-run.
---
"I've loved the combination of "types" of assignments. Practical, creative, encouraging, internal, etc. Most assignments I've been able to put into practice within my daily routine. This course has been so impactful, encouraging, and freeing to me."

— Joanna Eitel, Office Manager and Mom
---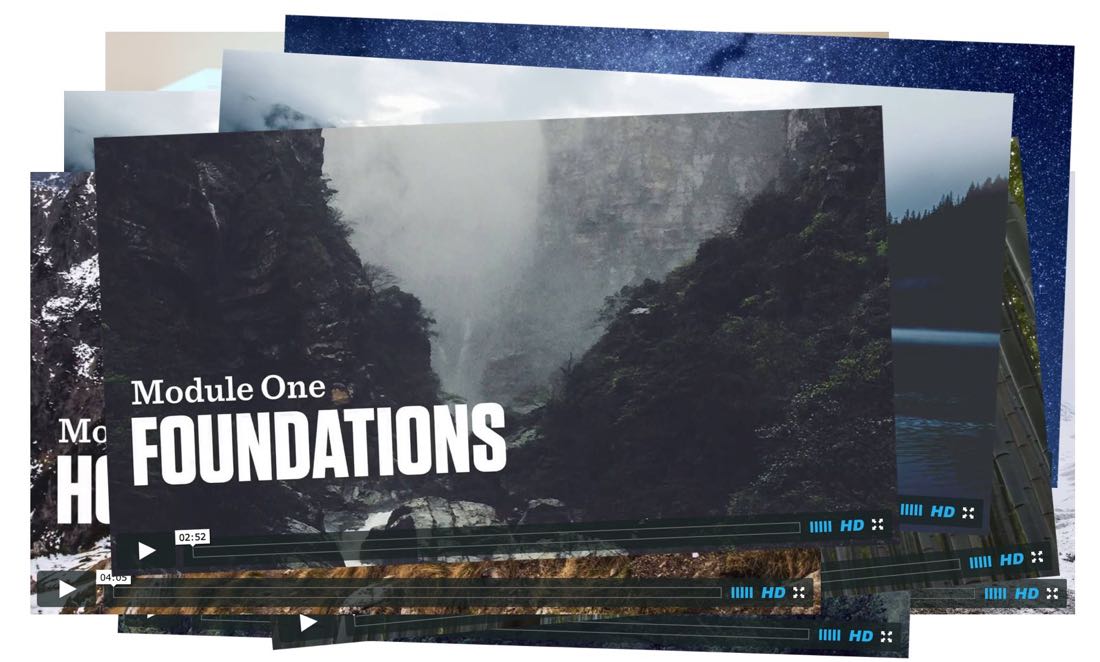 70 Videos + Bonus Articles
There are 47 videos that go with the course itself.
Additionally, there are 23 bonus videos and articles where I answer the most common questions and struggles related to focus, time management, work/life balance, doing meaningful work, and more.
The bonus videos and articles cover some specific topics, including:
How to Pick The Right Task When There are So Many Great Ideas
How to Stop Managing Your Tasks and Start Doing Them
Dealing With Distractions
Getting a Life Vision
Building Deep Personal Integrity
How to Rest and Recharge
Productivity and Parenting
How to Use a Journal
Meaningful Productivity
How to distinguish between urgent and important
Understanding Overwhelm
And more…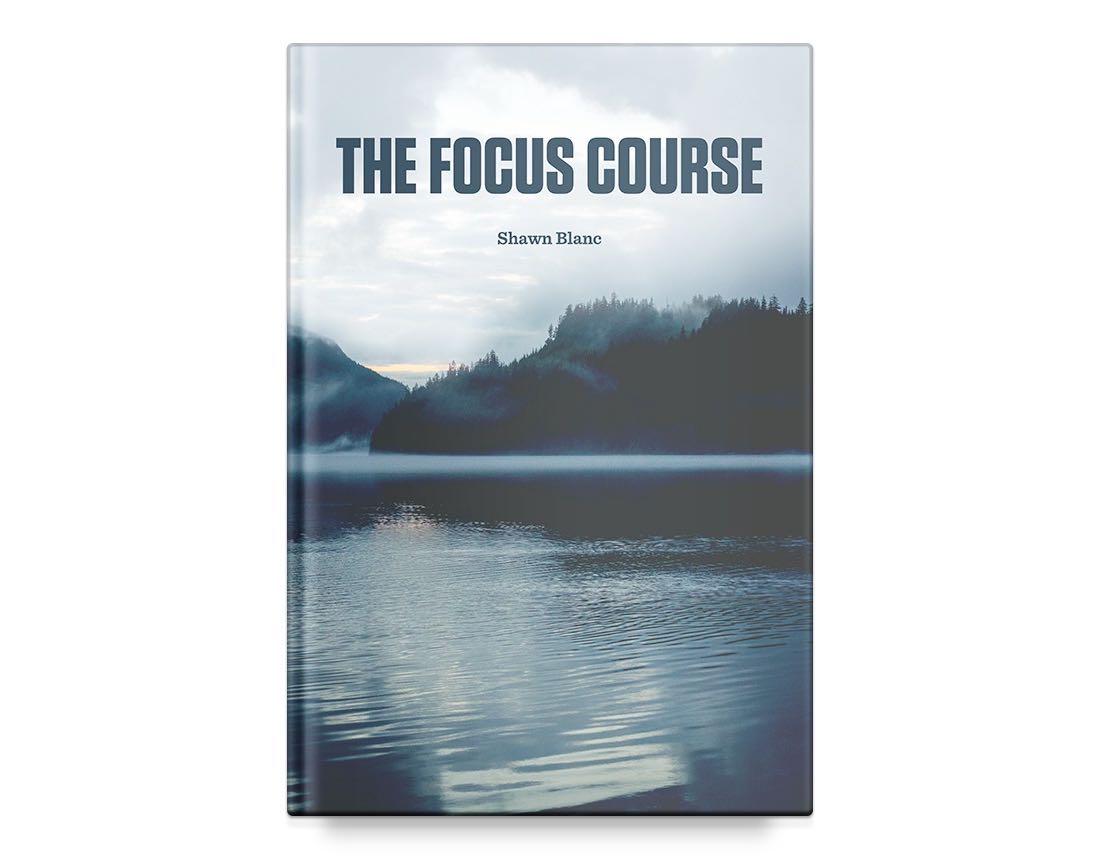 Downloadable PDF Workbook and Complete Transcript
If you'd like to save a PDF version of the course to your computer or tablet, or print it out in order to go through the Focus Course in hard copy, this is for you. It is 273 pages, full-color, and professionally designed.
The PDF workbook serves a stand-alone version of the course in and of itself, with full text for every day and module, all assignments, and more.
---
"Without any hyperbole, I can honestly say that taking the Focus Course has been life changing. A typical day for me looks a lot different now than it did 6 weeks ago when I started the course."



— Ross Kimes , iOS Developer
---
Lifetime Access
One of the major features of the Focus Course is that you get lifetime access.
You are free to take the course at your leisure. The website keeps track of which days you have completed, and you can easily see your progress.
Thus, you are under no pressure to start the course at a specific time or finish it within a certain time. Begin when you are ready and move through at the pace best for you.
And, most importantly, the Course is meant to be something you can return to year after year. Because life is ever-changing, and our goals and priorities adjust over the years. There is no "set-it-and-forget-it" method. Therefore, The Focus Course is a tool you can use again and again.
You buy it for life because you'll want to use it for life.
60-Day, Money-Back Guarantee
The Focus Course comes with an unheard of guarantee. If you are not satisfied with the contents of the course, you have 60 days to request a refund with no questions asked. This gives you enough time to go through the entire course. It's zero risk on your part.
---
"Just as I realized that I needed to rebalance things, I got the opportunity to take The Focus Course. It couldn't have come at a better time, and I couldn't be happier with the results it produced in my life."

— John Voorhees, Attorney, iOS Developer, Writer, & Dad
---
See You Tomorrow
You already know about focus and productivity. Through all the material we've covered these past few weeks you have primed the pump and given yourself a strong understanding of what meaningful and focused productivity looks like.
The contents and value of the course are well worth your investment.
Nearly 2,000 people just like you have gone through the course. From CEOs, to students, to entrepreneurs, to pastors, to managers, to moms and dads, and more.
We hope you'll take the ideal next step by starting The Focus Course and applying the wisdom (and so much more) to your life.
---
Update: The Focus Course is now available…