Quick Tip: How to restore an iOS device to factory settings
December 26, 2013
With the holidays wrapping up, our guess is that many, many iOS devices are being handed down to family members and friends (or sold online) after being replaced with gifts.
As with all types of computers and devices, iOS devices should be restored to factory settings when changing owners. This not only ensures all personal data on the device is gone, but that the new owner is off to a fresh start with their "new" device.
For iPhones, iPads and iPod touches, this can be done on-device or via iTunes. Of course, these actions are not reversible, so double-check that all content is backed up and/or on another device before proceeding.
It should be pointed out that with iOS 7, Apple has made it harder for a device to be wiped if stolen, so iTunes or the device may ask for things like Find my Friends, Find my iPhone and iMessage to be turned off before the process can be completed.
Restore iOS device via iTunes
To wipe a device using iTunes, plug it into a Mac or PC, and locate the device in iTunes' sidebar. Click on it, and you will be presented with a screen about the device. At the top of the screen, there will be a section that looks something like this:

To restore the device, click the "Restore…" button. iTunes will ask you to confirm your decision, but then will download whatever build of iOS it needs to restore the device.
The download and restore process will take a while, but when it's done, iTunes will prompt you to either set the device up as new or apply a previous backup.
Since setting a device up as new will tie it to iTunes on that computer, simply unplugging the device and handing it to its new owner may be the best option.
Erase iOS device
The steps above will restore the device — reinstalling iOS itself — but a device can be erased without this extra work. While I tend to prefer a full restore in a situation like this, erasing a device is much quicker and will still wipe it of all data, apps, and media.
To initiate an erase, open Settings, tap General, Reset, and then Erase All Content and Settings.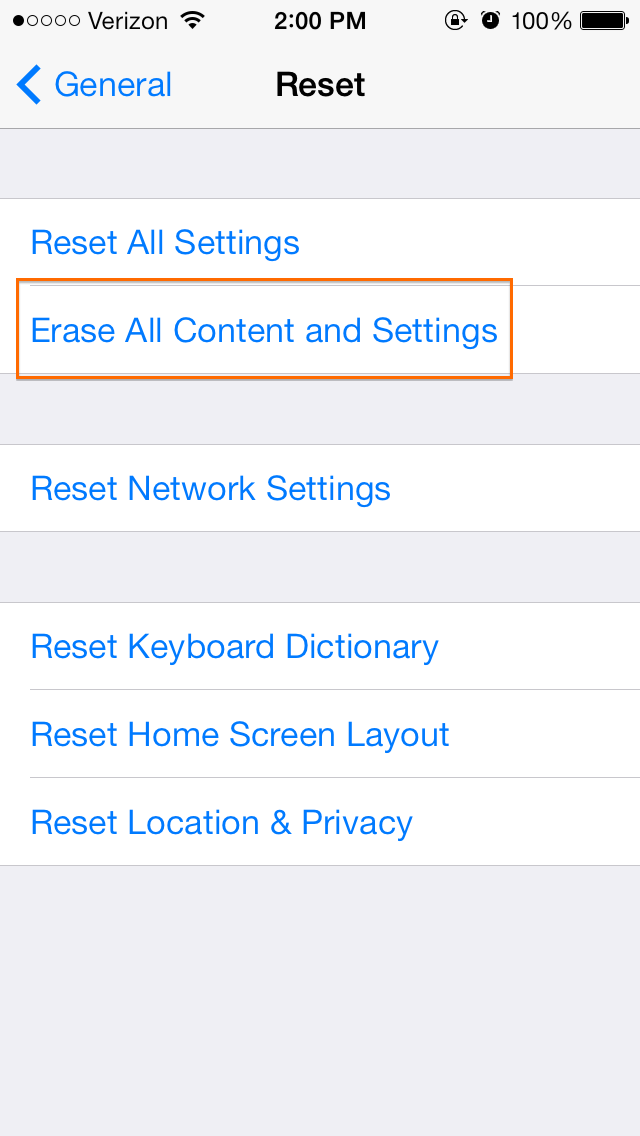 The device will confirm your option, then begin the process. This will take several minutes, but should be much quicker than restoring via iTunes. The outcome will be basically the same — an iOS device that's ready to go to a new home with no personal data on it.
---
We have more Quick Tips right here.