Three apps we're trying this week: September 10, 2018
September 10, 2018
There are many apps that grace the Mac and iOS App Stores that simply don't get enough attention or admiration. Sometimes an app is so good at what it does, it becomes the default app for the task and is rarely questioned. Sometimes a new app debuts in a given category and, while it shows promise, doesn't quite live up to our pick for the best in that category.
There are millions of apps to try out on any given day, so here are three we're trying this week.
Focalmark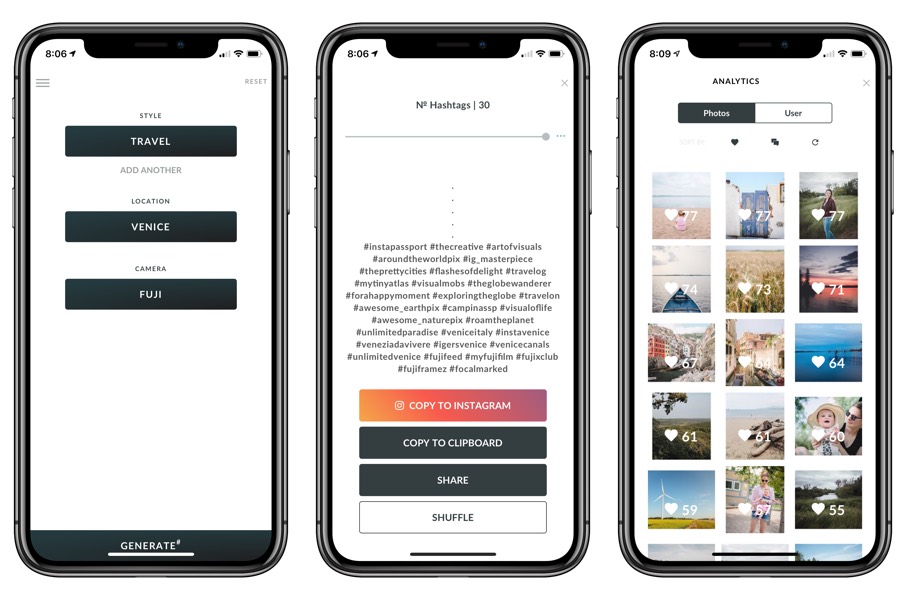 I've used Focalmark for a little while, so I admit this may not fit the category of "new apps." However, it's one of those handy photo-utility apps that likely wouldn't need its own review.
Focalmark is a hashtag generator for Instagram. It seems every photo you discover in the Discover tab of Instagram is tagged to the nines, leaving you wondering if it's actually possible for good photography to reach Instagram's vast audience without all the ugly text in the caption.
Regardless, Focalmark is a great way to stay on top of the hashtag trends in Instagram. Focalmark asks you for the category of photograph (say, "travel," "beach," "coffee," etc.), the location of the photo, and the type of camera you used to shoot the photo.
Once you fill in all or some of the variables, Focalmark spits out up to 30 hashtags for you to copy and paste into your next Instagram post caption.
Rather than saving all your most used hashtags, I find Focalmark to be a great way to mindlessly add hashtags to your photos to better expand your profile's discoverability. Plus, you don't have to remember all your hashtags or go back and copy all your hashtags from a previous photo.
There are "Unlocked" and "Unlimited" in-app purchases that allow you to blacklist tags and view analytics for how your hashtags are performing as well.
You can download Focalmark for the iPhone for free on the App Store.
Get Our Best Photography Tips & Workflows
Transform your photos and edits from average to awesome with our in-depth, mobile photography course. It's jam-packed with training, ideas, and lessons that can literally transform your photography overnight.
Shutterfly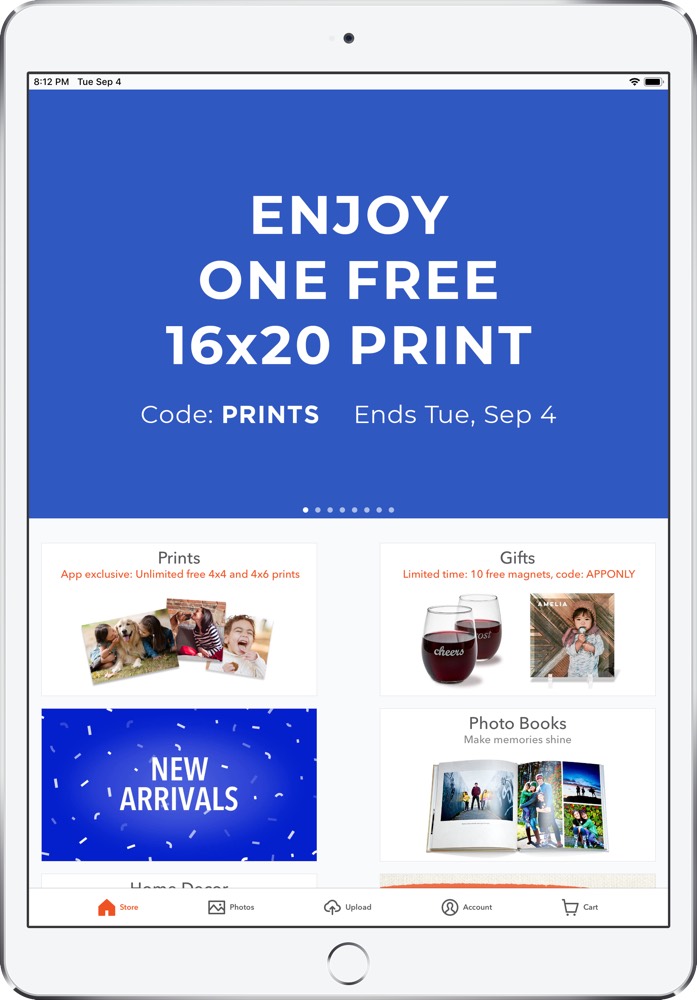 As I was doing research for our upcoming course, I discovered the Shutterfly iOS app. Now, I knew photo printing services like Shutterfly and Artifact Uprising had their own iOS apps (which are much better than the desktop browser experience, I might add), but I didn't know Shutterfly had such a great feature made exclusive to its iOS app.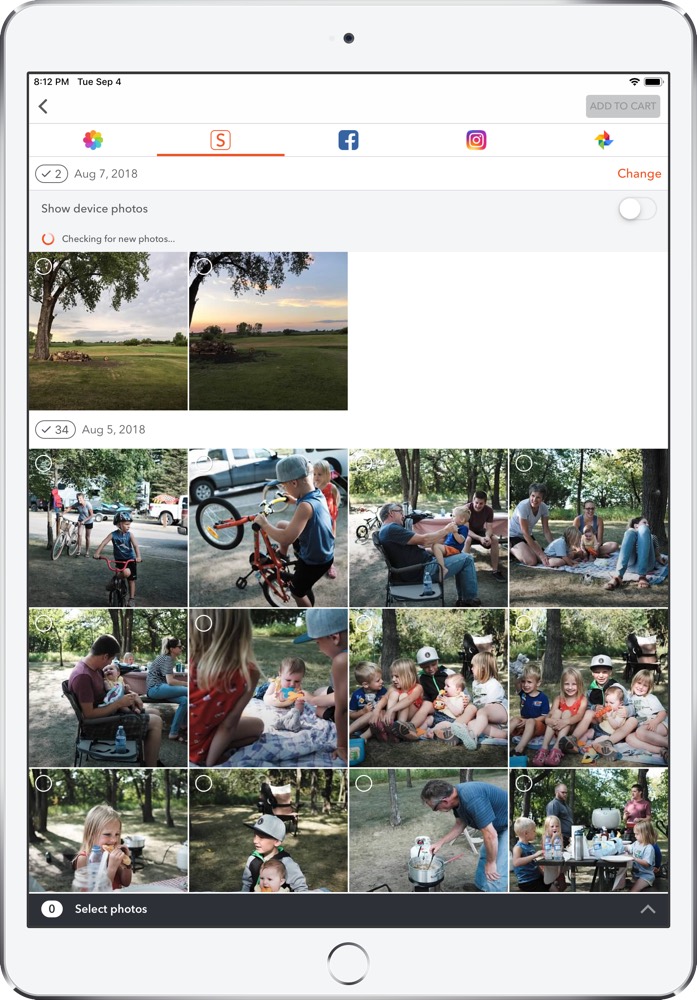 If you upload photos from Shutterfly's iOS app, you can print unlimited, free 4×4 or 4×6 photos. Simply sign up for a Shutterfly account, download the iOS app, select the option to print 4×4 or 4×6 photos, select the photos you'd like to print from your Camera Roll from your Shutterfly backups, Facebook, Instagram, or Google Photos directly, and send your photos off for printing. There's basically no excuse not to have all your best memories in printed format somewhere in the house.
Best of all — in my opinion at least — Shutterfly's 4×4 and 4×6 free prints are printed on matte paper — not that glossy paper from the 80s and 90s. I've always preferred matte photos, so I'm going to put an order in sooner rather than later.
The part about being able to import photos directly from Instagram is super cool. This means Instagram doesn't have to house your entire portfolio. Instead, you can use Shutterfly to print your Instagram photo grid and put the photos into a scrapbook somewhere.
You can download Shutterfly for iPhone and iPad for free on the App Store.
FordPass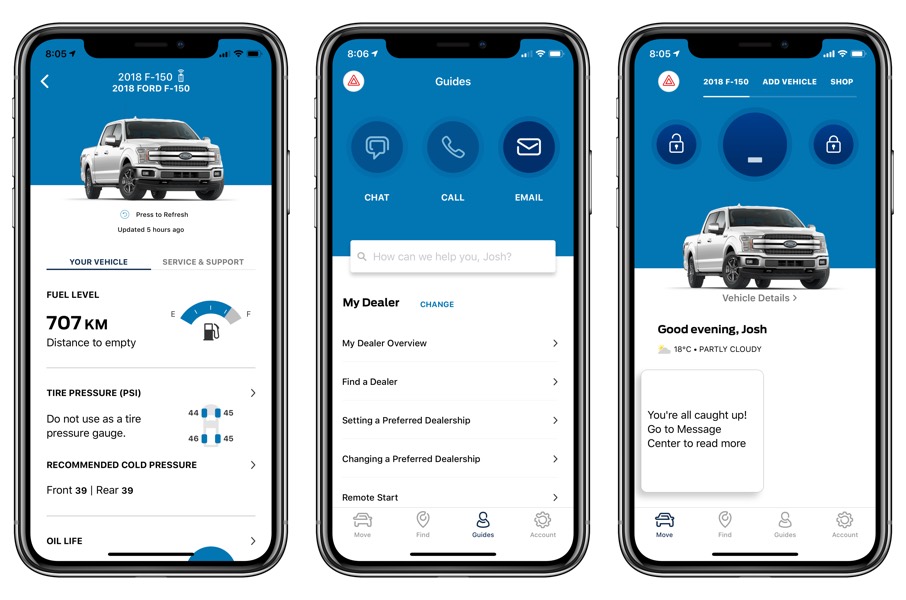 My wife and I recently drove a new Ford F-150 into our driveway and it's currently sitting in our garage. Amongst the range of 21st century features vehicles have today is the ability to lock/unlock and start the vehicle from anywhere in the world via a mobile app.
Ford's FordPass app is actually pretty well done and just recently underwent a pretty big update to make the app easier to look at and easier to use. If you have an applicable Ford vehicle, the salesman at the dealership will surely set you up. But if not, you simply have to enter the VIN into the app and the app will notify you the next time you step into the vehicle.
After you have your vehicle entered, you can keep track of the odometer, fuel tank range, tire pressure, oil life, and vehicle location all within the app. You can also customize your experience by enabling the vehicle's Wi-Fi hotspot and manage any scheduled starts for the vehicle.
As long as your vehicle is equipped with the wireless antenna and is in some sort of cellular data service network, you can start your vehicle and manage all of these settings from anywhere in the world. I admit command start still seems better to use with the actual key fob, but it's great to know I can use an iPhone to unlock the vehicle if I mistakenly locked the keys inside.
Lastly, the FordPass app is packed with guides for finding gas stations, service stations, coffee shops, shopping malls, or whatever you might need as a tourist. There are also handy maps in the app for finding parking lots and for finding your vehicle if you forgot where you parked.
You can download the FordPass app for iPhone for free from the App Store. Of course, you'll also need an applicable vehicle as well.
---
Get Our Best Photography Tips & Workflows
Transform your photos and edits from average to awesome with our in-depth, mobile photography course. It's jam-packed with training, ideas, and lessons that can literally transform your photography overnight.