Three Apps We're Trying This Week: October 22, 2018
October 22, 2018
There are many apps that grace the Mac and iOS App Stores that simply don't get enough attention or admiration. Sometimes an app is so good at what it does, it becomes the default app for the task and is rarely questioned. Sometimes a new app debuts in a given category and, while it shows promise, doesn't quite live up to our pick for the best in that category.
There are millions of apps to try out on any given day, so here are three we're trying this week.
Vellum Wallpapers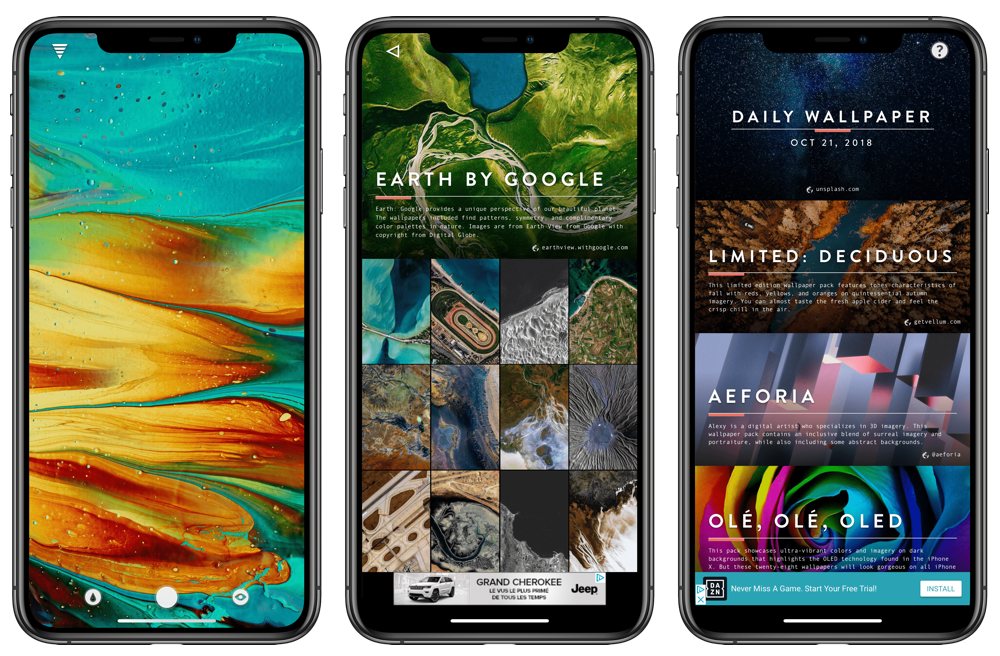 Apple's stock iOS wallpapers are pretty good, but they can become dry over time. Eventually, you need to spruce things up with a new wallpaper. Vellum provides high quality wallpapers that fit all iOS devices, from the abstract to the textured to the graphically generated.
Vellum has "series" of wallpapers, which you can tap on to drill down and discover loads of new backgrounds for your iPhone. Tap on a wallpaper and the wallpaper downloads to the app. Preview the wallpaper and, if you like it, tap on the white circle at the bottom to immediately save the wallpaper to your camera roll.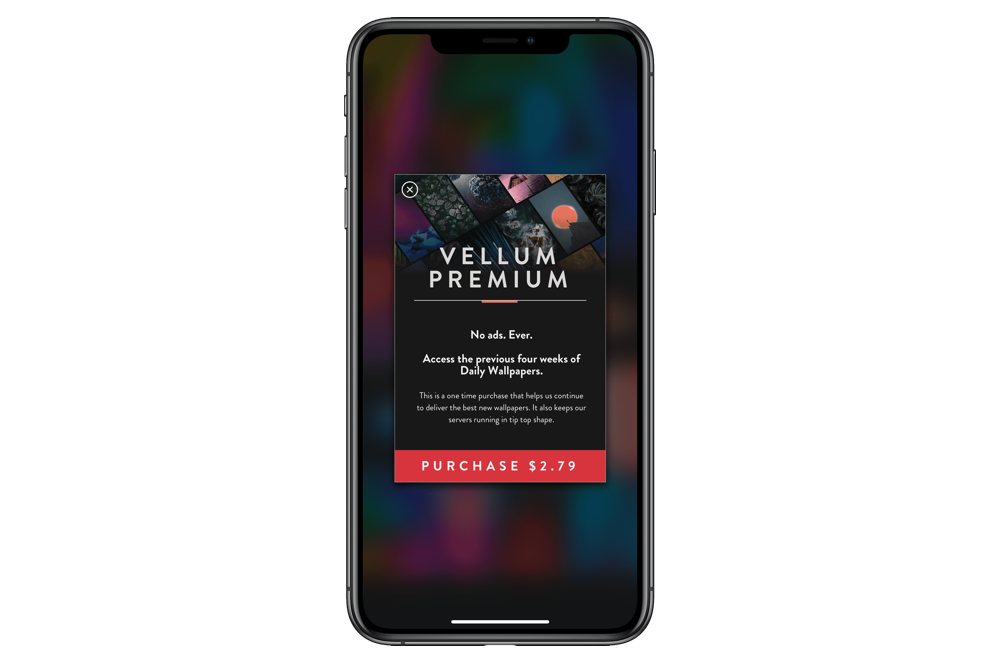 Vellum can be downloaded for free and an in-app purchase gets rid of advertisements. This is a cheaper option than using an app like Clarity (also a great iPhone wallpaper app), where you need to subscribe for an annual amount to download the best wallpapers. Vellum's options are cheaper and more abstract, providing less-busy options for your iPhone home screen.
Unfold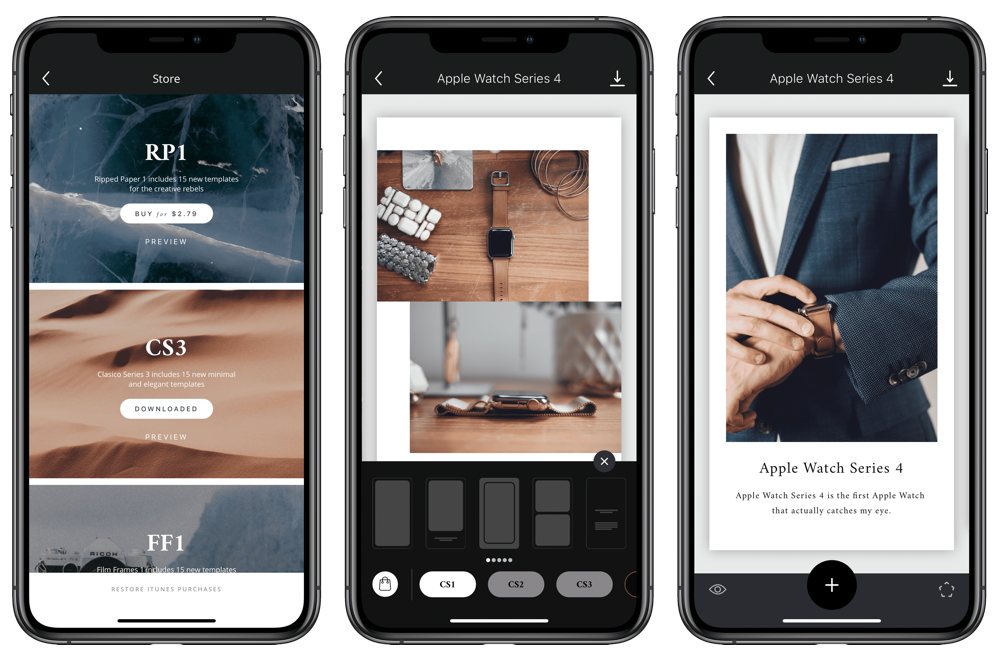 You know those beautifully formatted and designed Instagram stories everyone is sharing these days? The ones with text, white backgrounds, and photos and videos interspersed amongst each other? Turns out many of them were designed in an app called Unfold, and I'm the one who is super late to the party.
Unfold can be downloaded for free and comes with Instagram Stories templates. Create a new story in Unfold and add screen templates to your story. Wherever there is a big "+" button, you can add in a photo or video. Wherever there's text, double tap and type out a blurb for your story. Once you're done, you export the story from Unfold, which saves it inside your camera roll ready for immediate sharing to Instagram.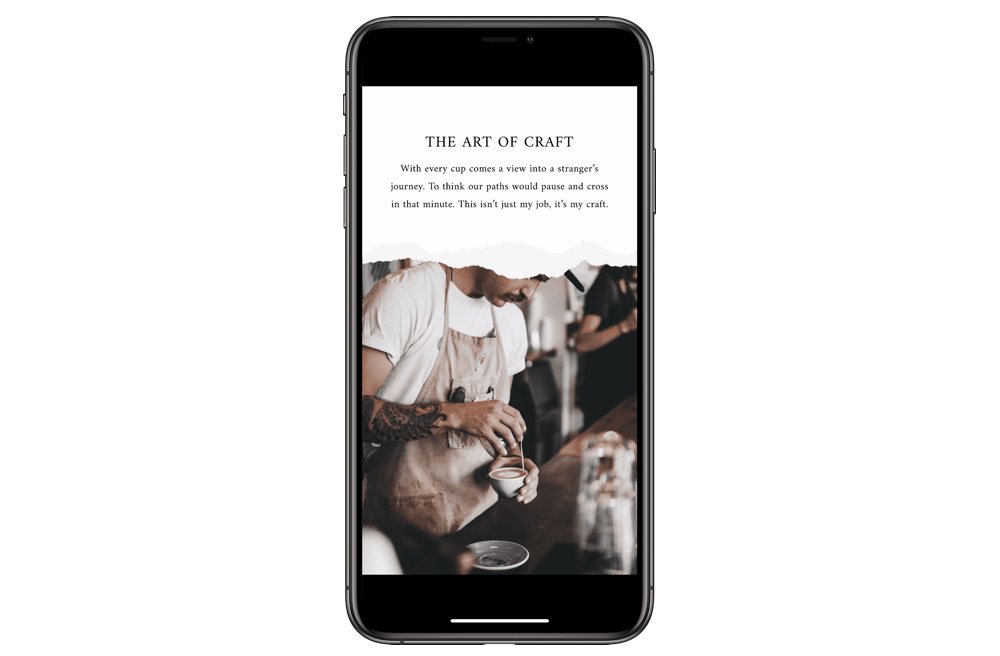 If you want to expand beyond the free templates provided in Unfold, you can unlock other template packages via in-app purchase. There are unique templates with ripped paper graphics, old analog film graphics, and more. The in-app purchases are inexpensive (only $1 or $2 per template package), so unlocking everything Unfold has to offer isn't too bad.
I've played around a little over the last few days with these vastly better designed Instagram Stories, and it's such a treat to use. Unfold works great alongside an app like Snapthread, which you can use to convert Live Photos to a shareable video that can be added to your Instagram story in Unfold. Like constructing a blog post, you can use Unfold to share entire series of images via Instagram's Stories feature and really bring your content to life.
You can download Unfold for iPhone for free on the App Store.
Pocket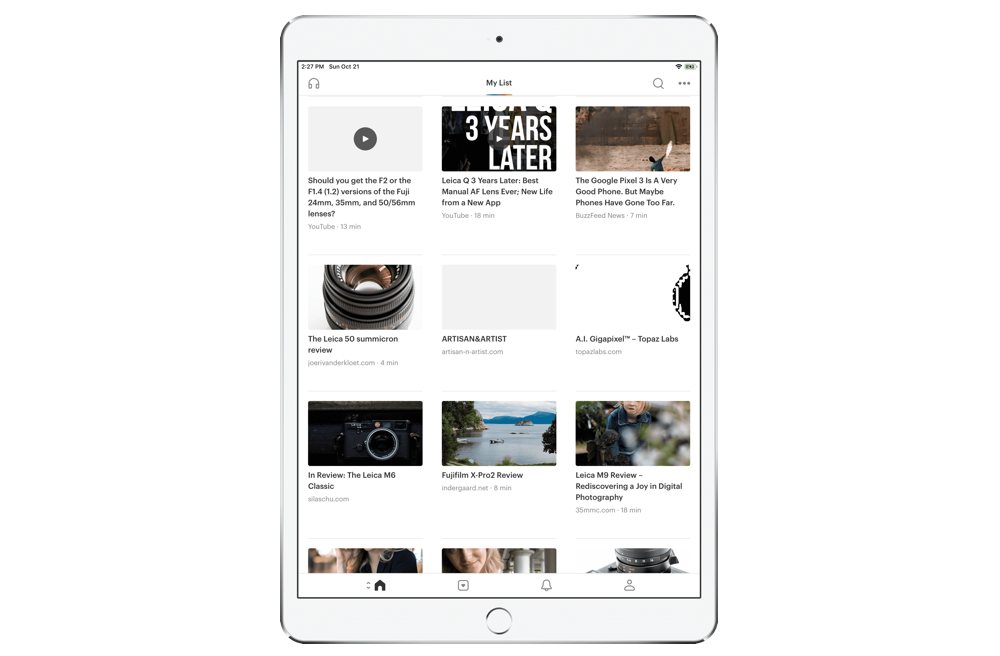 Our pick for the best read-it-later service is Instapaper, but our review is getting a bit old and we're looking into the best alternatives as we speak. One of those alternatives is our current runner-up pick: Pocket.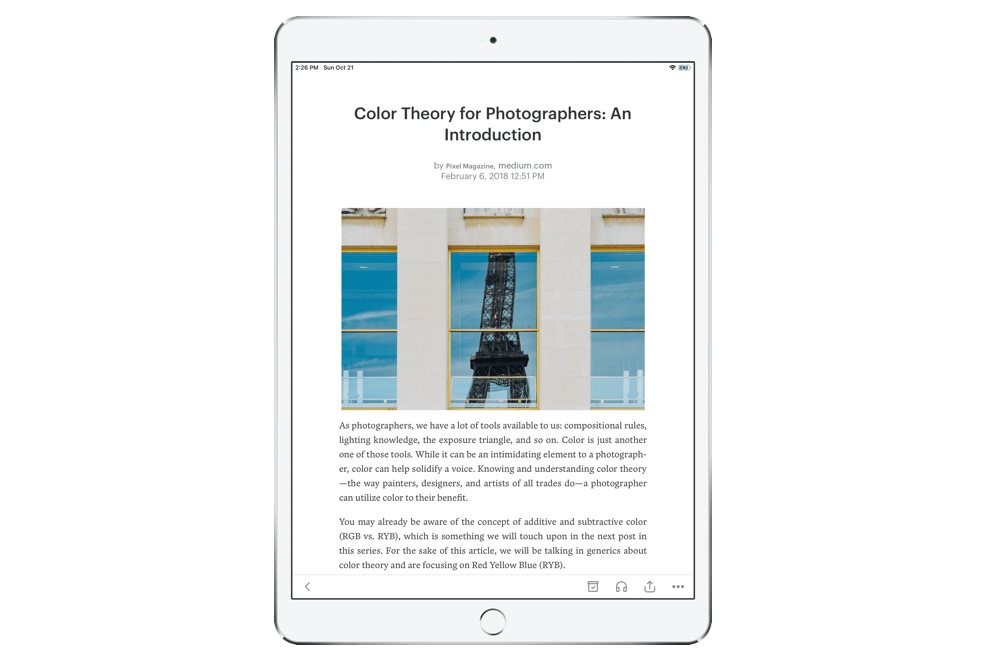 Pocket has been around for a long time and has improved in design and usability consistently through the years. A few years ago, it was clear that Pocket was designed as a way to save all kinds of media to read or view later, while Instapaper was more specifically designed for reading articles later. Over the years, Pocket's readability features have dramatically improved, making it a great pick for saving all sorts of media to view later.
Recently, Pocket was updated to include a podcast-like feature that reads your articles to you in an audio format. For those who spend a lot of their time behind the wheel or for those who prefer the podcast format, this is a ground-breaking feature.
Pocket Premium houses a range of great features as well:
Ad-free experience
Premium reader experience
Permanent library
Powerful search
Suggest tags
Unlimited highlights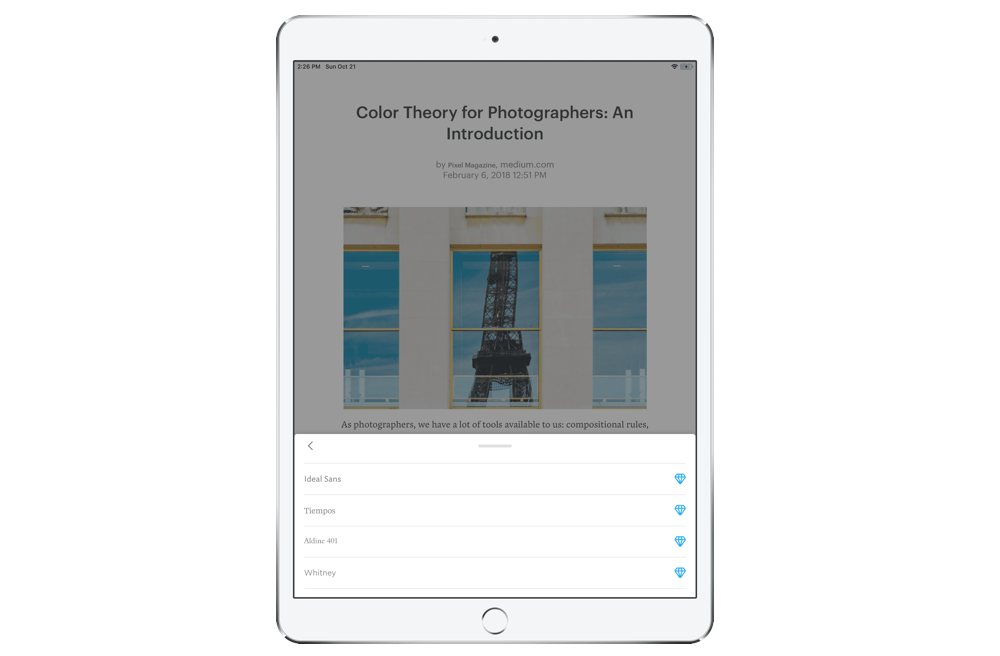 One of my favorite Premium features, in particular, is the inclusion of a range of great typography for reading. Hoefler favorites like Whitney, Ideal Sans, and Sentinel are all available in the Premium subscription.
Pocket can be downloaded for free for iPhone, iPad, and the Mac from the respective App Stores. You can also subscribe to Pocket Premium for $4.99/month or $45/year.
---
Get Our Best Photography Tips & Workflows
Transform your photos and edits from average to awesome with our in-depth, mobile photography course. It's jam-packed with training, ideas, and lessons that can literally transform your photography overnight.