Three Apps We're Trying This Week: November 26, 2018
November 26, 2018
There are many apps that grace the Mac and iOS App Stores that simply don't get enough attention or admiration. Sometimes an app is so good at what it does, it becomes the default app for the task and is rarely questioned. Sometimes a new app debuts in a given category and, while it shows promise, doesn't quite live up to our pick for the best in that category.
There are millions of apps to try out on any given day, so here are three we're trying this week.
NHL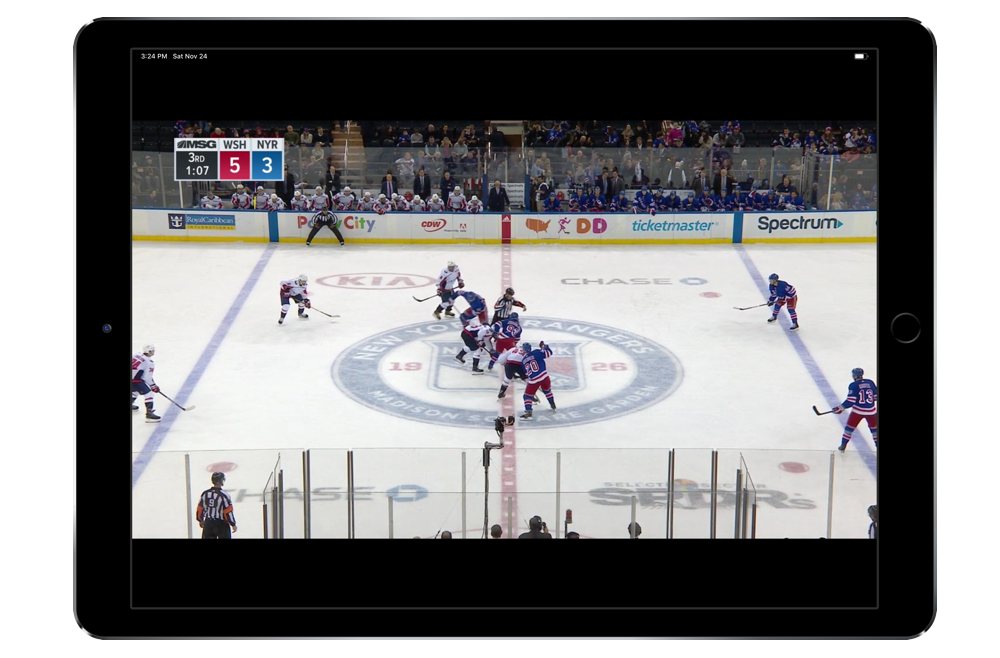 Yep, that's the app name. "NHL". It used to be "NHL GameCenter Live".
I've cut the cord recently (and not cable television, per se, but rather satellite television) thanks to an improved internet connection. And to fulfill the perfectly Canadian cliché, the first television app I installed on the iPad Pro (and Xbox One S) was NHL GameCenter Live.
The annual NHL GameCenter season pass is somewhat expensive at $200, but that $200 nets you an enormous amount of hockey, statistics, behind-the-scenes insight, and more. NHL GameCenter prompts you to choose your favorite teams when you initially set up the app, and the app defaults to your favorite team's home screen.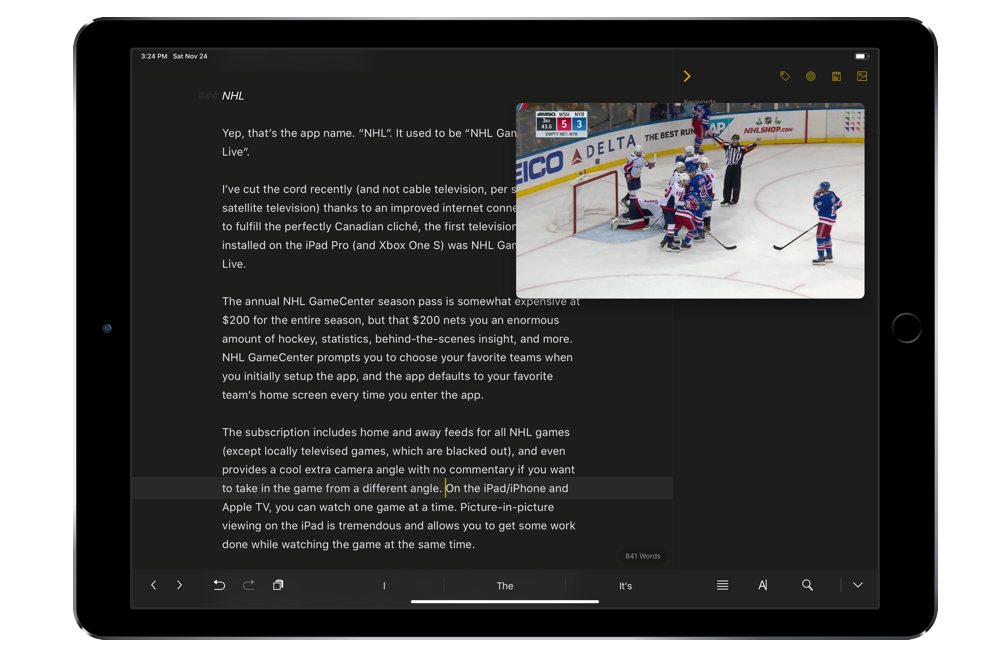 The subscription includes home and away feeds for all NHL games (except locally televised games, which are blacked out), and even provides a cool extra camera angle with no commentary if you want to take in the game from a different angle. On the iPad/iPhone and Apple TV, you can watch one game at a time. Picture-in-picture viewing on the iPad is tremendous and allows you to get some work done while watching the game at the same time.
But if you use your Mac or Windows PC and log in through your browser, the subscription allows you to watch up to four games at once. If your internet connection can handle it, this is an awesome way to stay on top of fantasy leagues and to take in all the action at once.
For hockey fans, and for those who have cut the cord, NHL GameCenter Live and its annual season pass are well worth the money.
You can download NHL GameCenter Live on the App Store. It's also available on a range of other devices, like Apple TV, Xbox One, PS4, Roku, and more.
Pica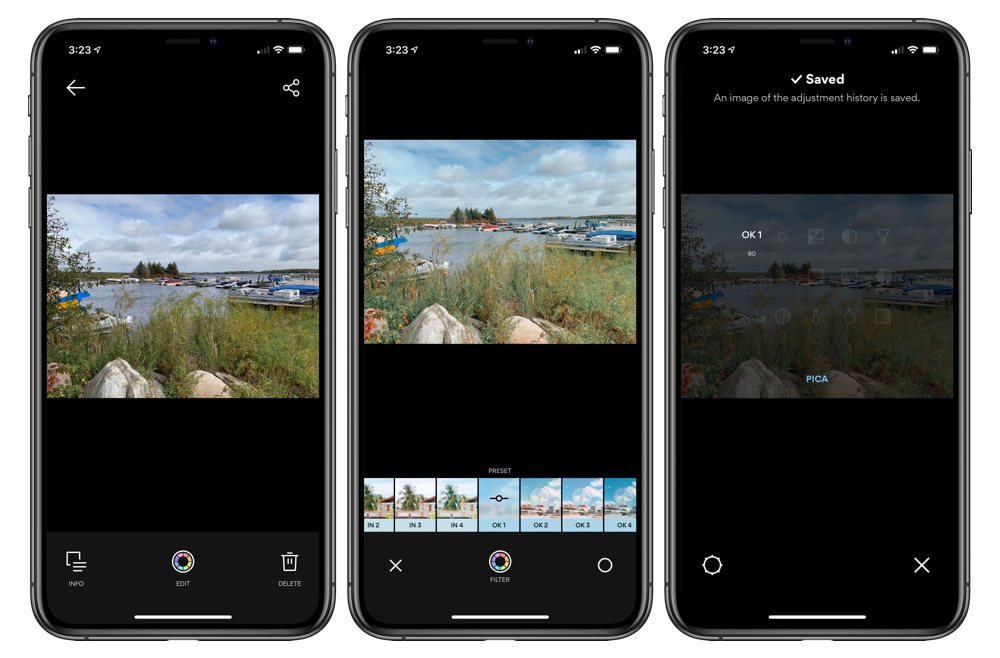 Pica is an app I discovered thanks to Apple's improved App Store curation — I opened the app one day and Pica happened to be the app of the day.
Pica's hallmark feature for me are its subtle presets/filters to get more out of your photos. A lot of the app's presets remind me of Rebecca Lily's Lightroom presets, which I've spoken about a lot here on The Sweet Setup. The presets are understated and subtle to keep your photo looking natural but bright and vibrant. There are a few of those heavy nostalgia features, but I have found myself sticking most to the IN and OK presets.
Of course, there are a whole bunch of editing tools built into the app as well, along with an in-app camera.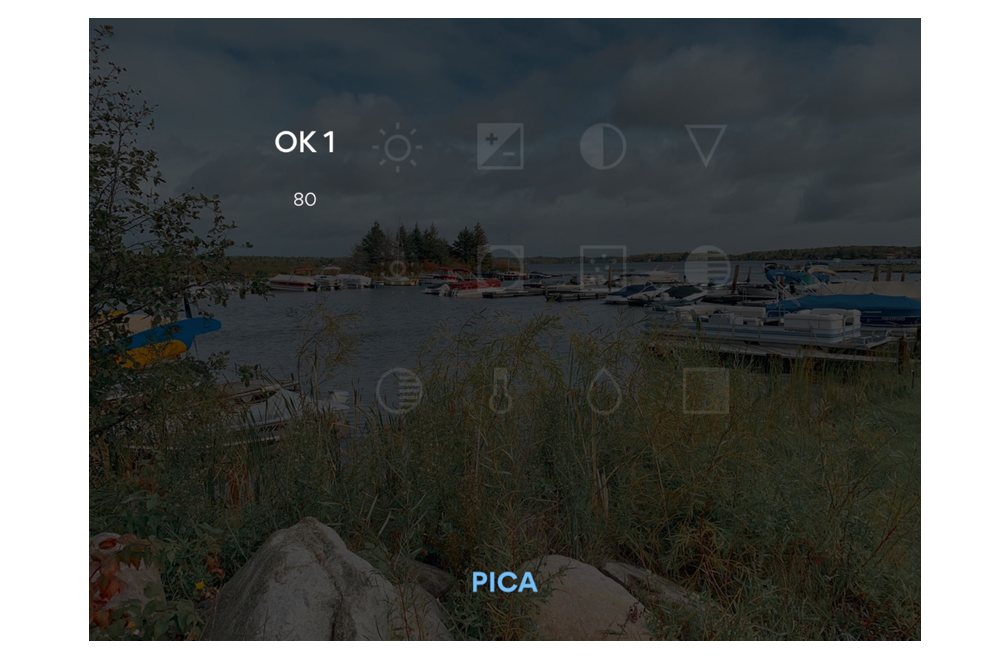 Once you have your photo edited the way you want, saving it to your Camera Roll provides a new copy of the photo with the edits applied as well as a second photo with a summary of the Pica metadata overlaid on the photo. I generally delete this second image, but it might be nice to save so you can quickly replicate the same look of your favorite photos.
You can purchase Pica for iPhone for $1.99 on the App Store.
Picsew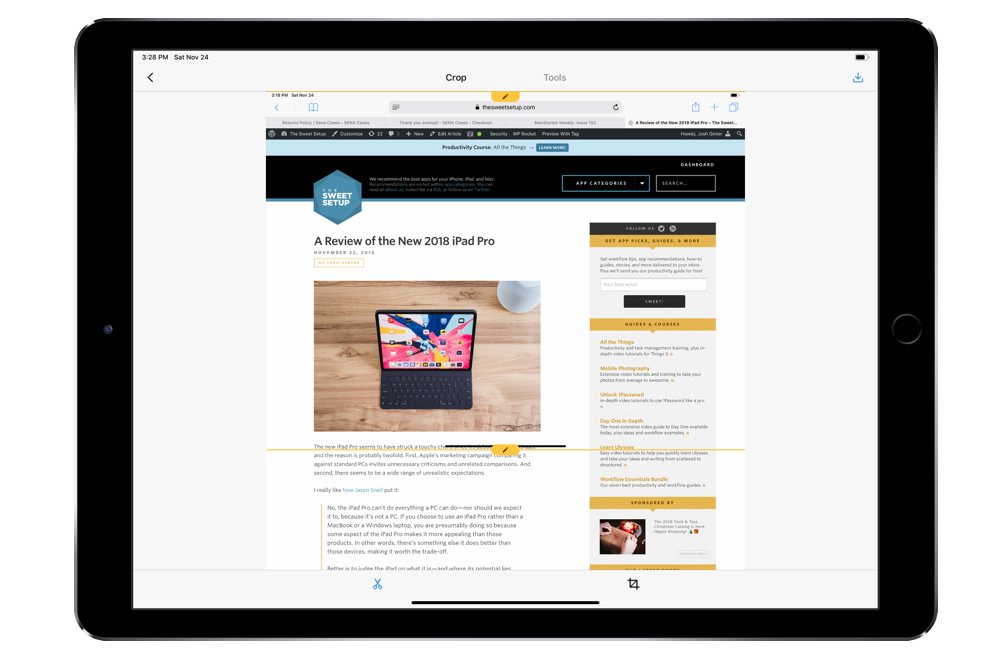 I'm a Club MacStories subscriber and receive the great newsletter each week. Two weeks ago, John Voorhees talked about an app called Picsew, which takes multiple screenshots and allows you to stitch them together, either vertically or horizontally. I initially shrugged this kind of app off, as I had never had a need to share something that spanned multiple screenshots.
Until Saturday. And when that time came, Picsew was perfect for the job. I had to send a receipt or order confirmation away for something, and the best way to send it without having to print the entire webpage was to stitch together two screenshots.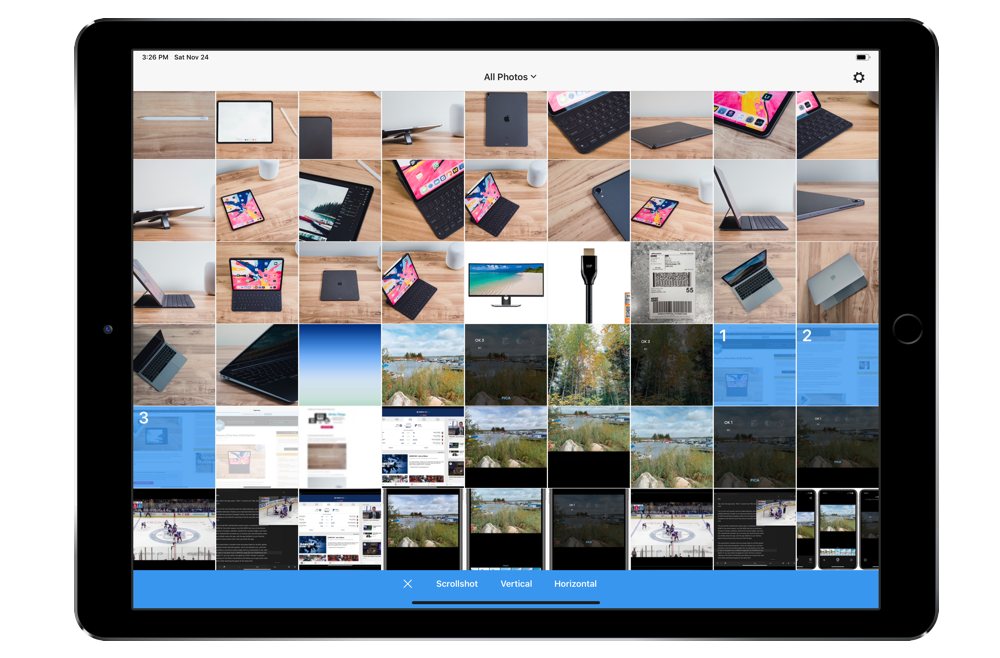 Picsew is also perfect for sending long iMessage conversation threads to someone, rather than sending one screenshot at a time. Picsew calls these stitched screenshots "scrollshots."
Picsew has a share extension that quickly takes a giant screenshot of the entirety of a webpage, even if the webpage scrolls beyond your screen. Using the share extension is super easy and creates long scrollshots. You can even put a device frame around your scrollshot, which makes for a super long, but kind of fun and quirky device mockup.
Picsew is one of those apps you may not need very often, but is an ideal app for the job when you need it.
Picsew is available for iPhone and iPad for only $1 on the App Store.
---
Get Our Best Photography Tips & Workflows
Transform your photos and edits from average to awesome with our in-depth, mobile photography course. It's jam-packed with training, ideas, and lessons that can literally transform your photography overnight.