Three Apps We're Trying This Week: January 28, 2019
January 28, 2019
There are many apps that grace the Mac and iOS App Stores that simply don't get enough attention or admiration. Sometimes an app is so good at what it does, it becomes the default app for the task and is rarely questioned. Sometimes a new app debuts in a given category and, while it shows promise, doesn't quite live up to our pick for the best in that category.
There are millions of apps to try out on any given day, so here are three we're trying this week.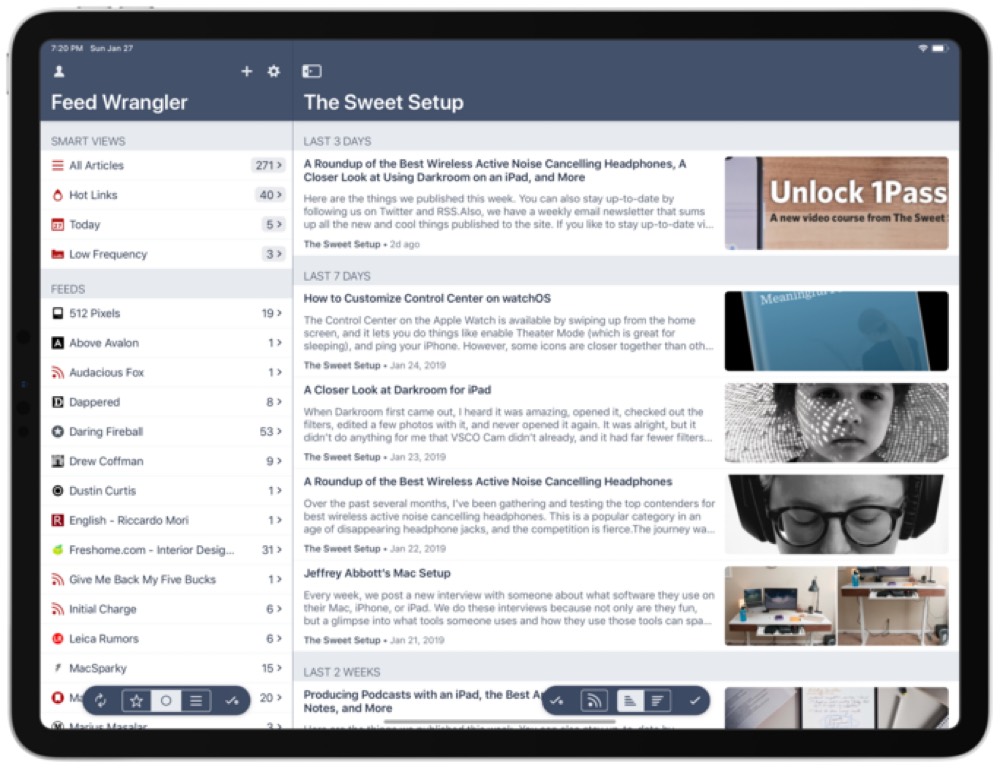 This isn't a new app on my iPad per se, as I've had the chance to test Fiery Feeds for our RSS app for iPhone and iPad review. However, Fiery Feeds has slowly crept up and taken over as my RSS app of choice for iPhone and iPad, and it's all thanks to its customization features.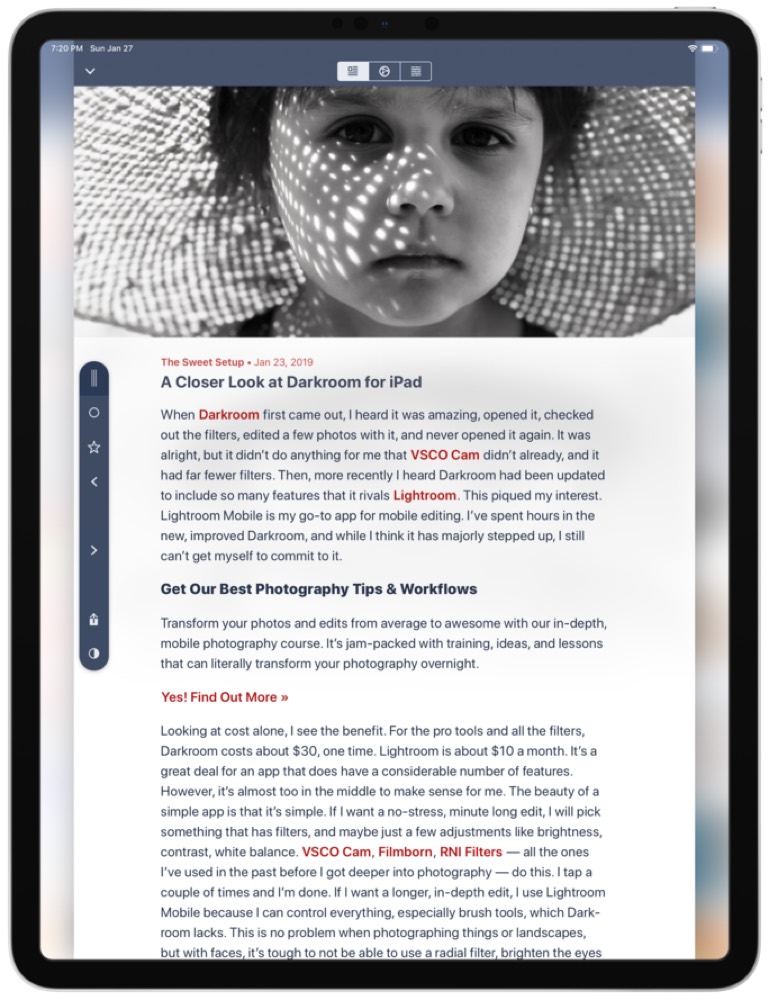 I particularly like the range of text options, colors, and reading customizations available in Fiery Feeds. You can change almost everything in the app, from how the article list is displayed, the size of images, where the action toolbar is located, and more. RSS apps seem like an app category destined for major customization, and Fiery Feeds is no slouch.
Of course, there are also a range of great (and improving) features in Fiery Feeds premium. For $9.99/year, you can take advantage of Smart Views, offline text, feed management, custom URL and email actions, and custom themes. I think feed management should be included for free personally, but the custom URL and email actions are great reasons to give Fiery Feeds Premium a shot.
Fiery Feeds also has an incoming triple-pane view for the new iPad Pros, for which I'm most excited. This is my preferred view for apps on landscape 12.9-inch iPad Pros these days, so I am eagerly awaiting the next Fiery Feeds update.
Fiery Feeds is available as a free download on the App Store for iPhone and iPad.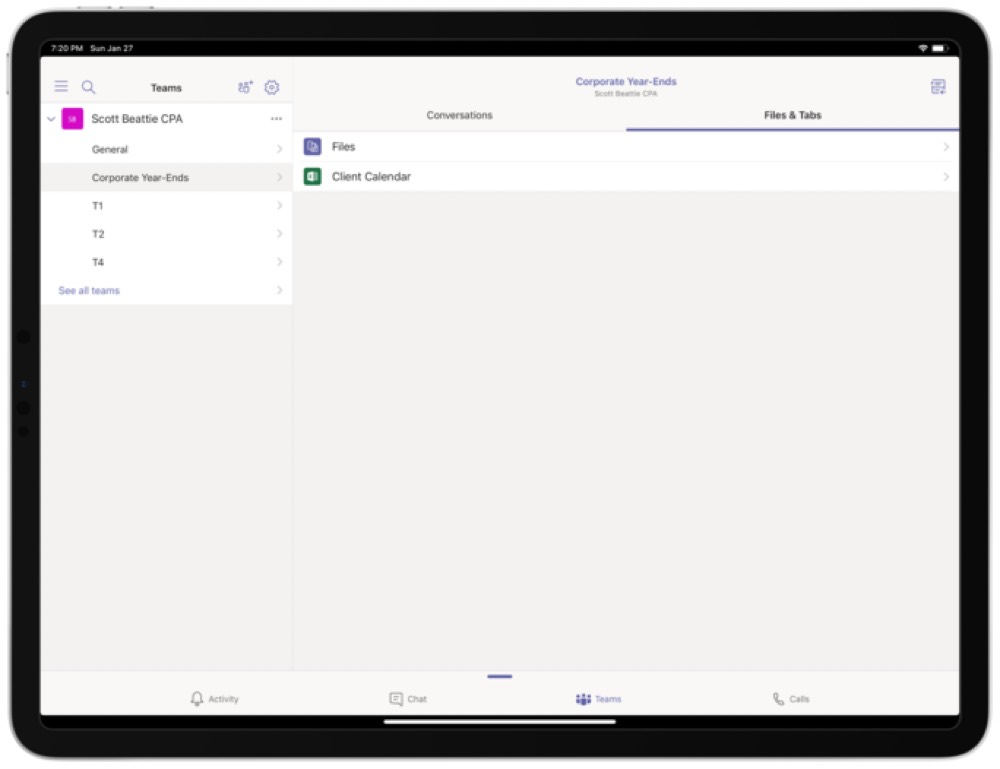 Much attention was given the last few weeks to Slack thanks to its updated icon and branding. Another player in the team communication category is Microsoft Teams, a Slack-like competitor from the technology giant.
Microsoft Teams can be downloaded for free and used at a free tier level, which can include up to 300 users, 2GB/user and 10GB of shared storage, and built-in Word, Excel, Powerpoint, and OneNote support. If you need more for teams, an Office 365 Business Premium plan ($12.50/user/month) unlocks 1TB of file storage, scheduled meetings, and access to Microsoft's Planner app. For offices that rely on Microsoft's 365 package, Teams looks to be a great option.
My favorite feature so far is the Excel and Word integration. You can upload files directly into Teams and you or your team can make edits directly to any file within Teams using an actual Excel, Word, or Powerpoint app. If you want to take it a step further, you can open the file in Excel/Word/Powerpoint on the web and make more extensive changes.
At this point, I haven't found a way to add files to Teams from Teams for iPad — files are added via Mac or PC and then they can be downloaded and referenced on the iPad. This may or may not be a dealbreaker for some, and it's a feature I hope is added shortly.
You can download and use Microsoft Teams for free from the App Store.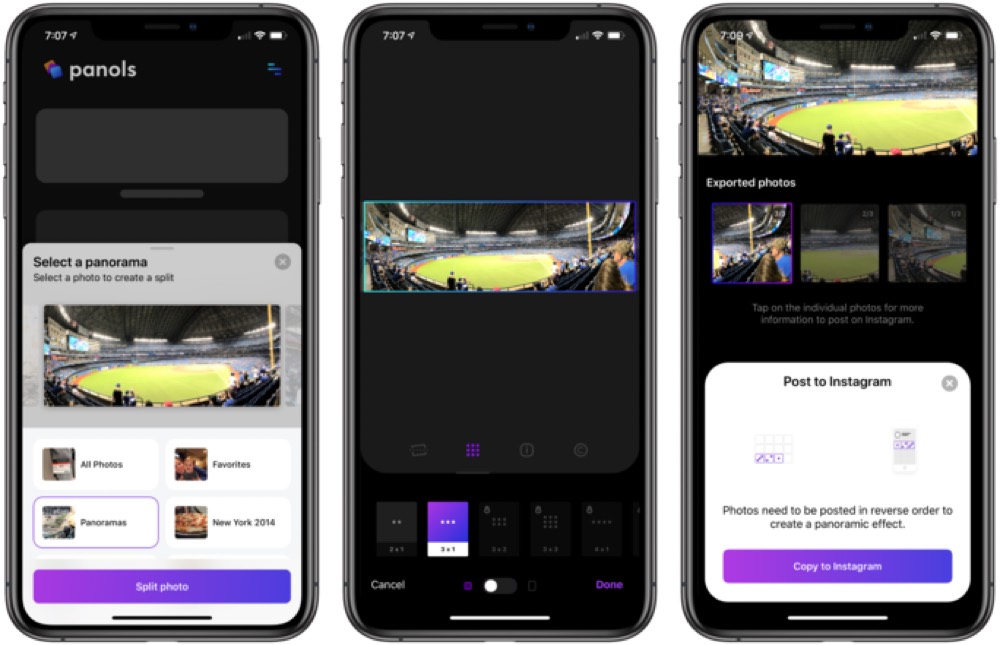 Panols is a well-designed app made for splitting panoramic (and regular) photos to better display on Instagram. Instead of showing off a panorama inside an Instagram frame, Panols breaks the image apart into multiple images to better display across multiple frames in Instagram. For those wide-ranging scenes, Panols works wonderfully.
Once you download Panols, the app automatically brings up your panorama shots made with the iPhone's panorama mode, but you can also select regular images and break them apart across multiple frames as well. You can break across 2 frames, 3 frames, or even create 3 x 2 tables for a broader look on your Instagram feed. For additional in-app purchases, you can add watermarks to your images and utilize Instagram's portrait mode to move away from square frames.
The first time I tried to create multiple frames for Instagram, I couldn't figure out how best to share directly to Instagram. Before I knew it, I had accidentally deleted the entire panorama set of frames and had to start over. I think the best way to utilize Panols is to break apart your panorama image, save the individual images to the camera roll, and then add to Instagram manually.
Panols is available for $1.99 on the App Store for iPhone and iPad and has additional in-app purchases for unlocking portrait formats, multi-grid formats, and watermarks.