Three apps we're trying this week: August 27, 2018
August 27, 2018
There are many apps that grace the Mac and iOS App Stores that simply don't get enough attention or admiration. Sometimes an app is so good at what it does, it becomes the default app for the task and is rarely questioned. Sometimes a new app debuts in a given category and, while it shows promise, doesn't quite live up to our pick for the best in that category.
There are millions of apps to try out on any given day, so here are three we're trying this week.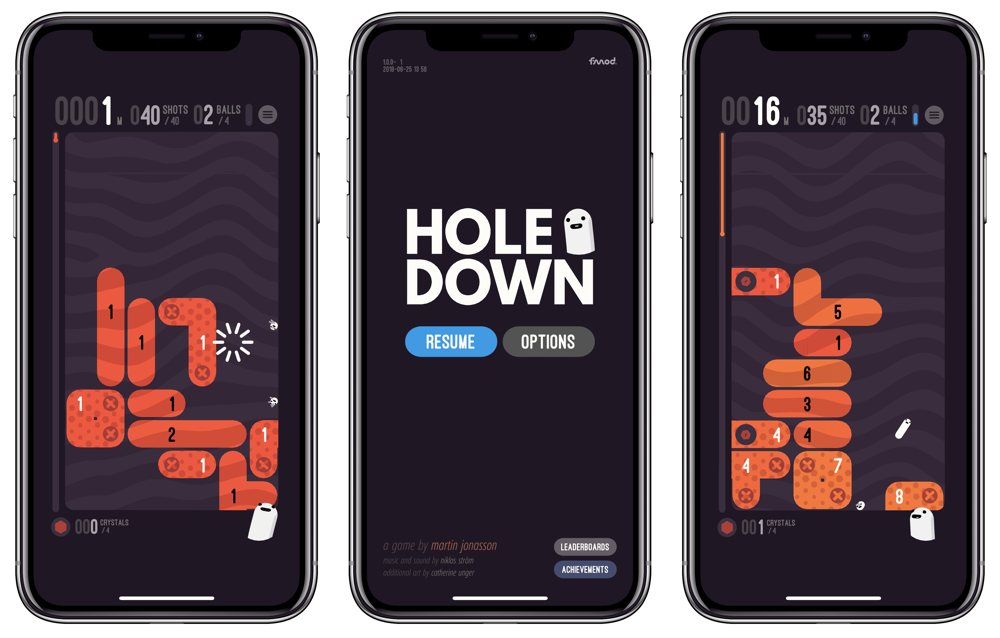 Holedown is a game I discovered a few weeks ago via MacStories' John Voorhees. His sentiments are my experience through and through:
It's not often that a game grabs me and won't let go the way Holedown has. Once I started playing, I couldn't stop. I have the iOS 12 Screen Time reports to prove it. Even when I'd burned through all of the game's levels reaching the final endless one, I kept coming back for more. Holedown has very quickly earned a spot as one of my all-time favorite iOS games.
In short, you shoot balls toward numbered blocks, boring a hole through each level until one of the obstacles reaches the top of the screen. If you're unable to clear the numbered blocks in time, you have to start over.

There's a bit of a learning curve to Holedown, and it starts within the game's menus. I've found the menus, add-ons, and upgrades to be somewhat complicated to learn out of the box and it took a few frustrated tries before I started to understand the goal of the game. (Quick tip: the spotted obstacles are stationary and must be cleared by bouncing balls off them, while striped obstacles will fall away if an obstacle underneath them is cleared. This will save you a bunch of shots.)
So far, Holedown has been a great way to burn some time and keep my brain in a somewhat active state. Studying the obstacle layout and trying to predetermine the direction of your shots and bounces keeps you thinking, and the visual ball bouncing off of highly-numbered obstacles is extremely satisfying.
You can purchase Holedown for $3.99 on the App Store.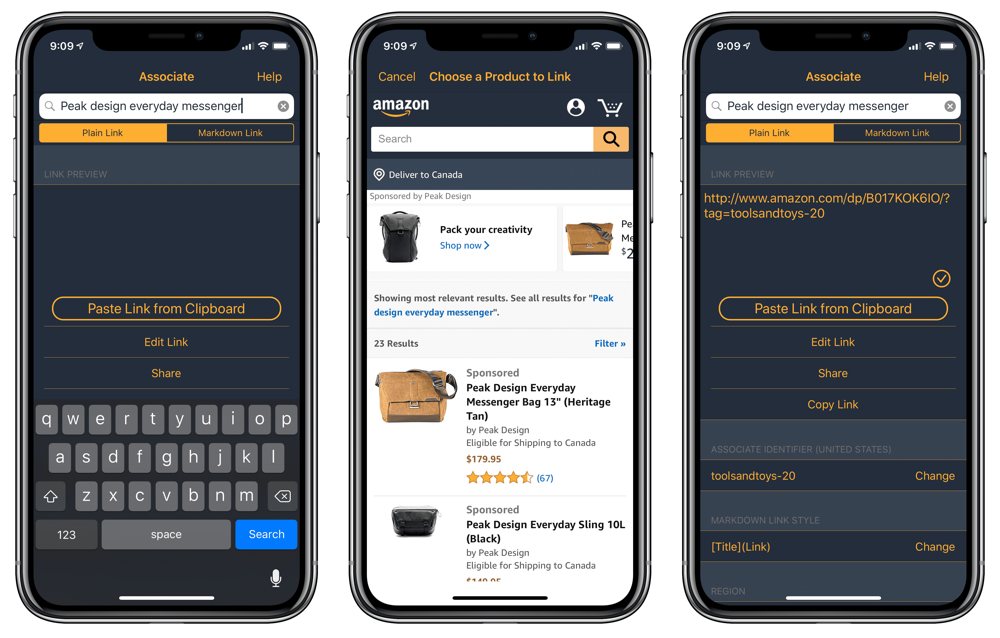 We've talked about Blink a lot recently, thanks in part to Apple's affiliate program changes as well as how useful the updated iOS and Mac apps have become. Associate is Blink's partner-in-crime and provides much the same affiliate linking tools, but for Amazon.
Associate allows you to quickly search for a product on the Amazon store and provides you with a long list of everything matching your search query. Upon finding the product you're looking for, a simple tap on the product in the list and Associate generates a cleaned-up Amazon link with your predefined affiliate tag. Simply copy the link and paste where you need to.
Associate also works with automation apps like Drafts. In fact, I'd recommend using Drafts and Associate hand-in-hand. Type your search query in Drafts and highlight the text before running the Search in Associate action. From there, iOS will shoot you over to Associate, allow you to pick the product you're looking for, and automatically return you to Drafts with your Amazon affiliate link pasted in the draft. This works like magic.
The other reason I prefer using Associate over other affiliate linking apps are its cleaned-up links. You can use apps like Affiliate on the Mac to automatically add your affiliate tag to any copied Amazon link, but all this does is replace or append the affiliate tag to the end of the link. Associate provides a shortened link without all the other campaign tracking tags within the link. Associate is cleaner, fresher, and much more efficient than other Amazon options I've tried.
Associate is available on the App Store for $4.99.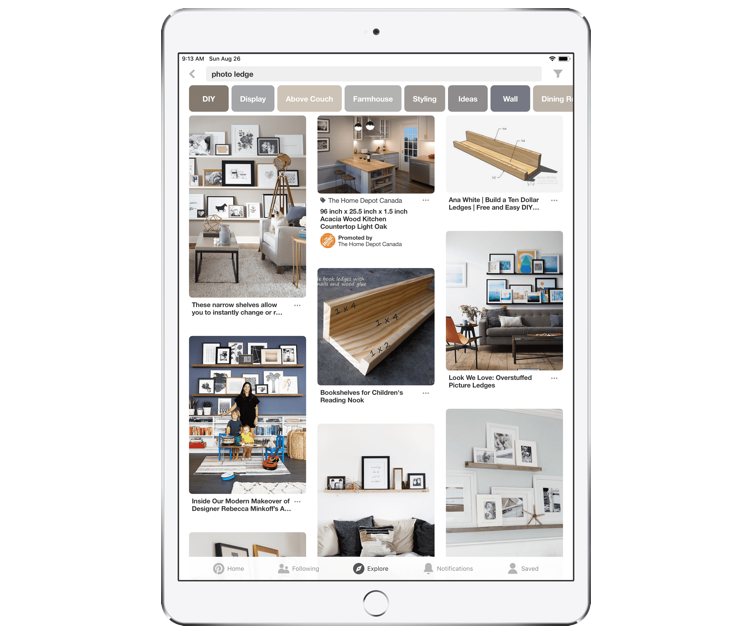 I've never given Pinterest the attention it deserves. After shrugging off its power for many years, I've given in and signed up for an account. And just one or two searches later and I have new boards full of inspiration and ideas for a future backyard renovation, a future kitchen renovation, product photography ideas, furniture ideas, and more.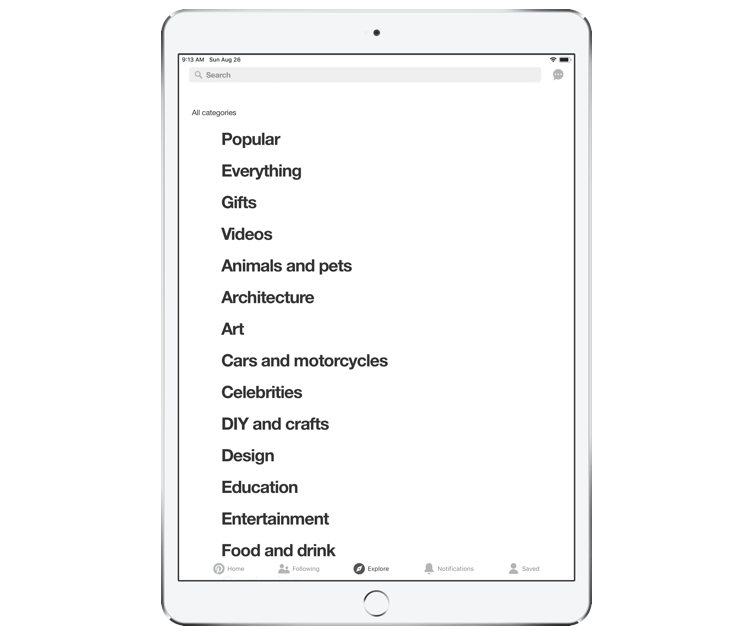 You can use Pinterest far more extensively than I've come to use it. You can follow other users to discover new ideas instantly, or you can follow specific boards to see ideas as they pop up on that specific category. More than anything, I've been impressed with Pinterest's algorithmic recommendations and discovery features. My "Home" page is full of ideas pertaining to previous searches and my most used boards, and there are new, useful ideas on my homepage each day.
Pinterest won't be for everyone, but I do feel it's specifically helpful for creatives looking for inspiration. Sometimes inspiration can wear thin and new ideas are necessary to imitate and emulate in your own work. This keeps things fresh and ever-evolving. Pinterest is at the heart of my creative research these days and its iOS app does a great job in keeping the ideas flowing each day.
You can download Pinterest for free from the App Store.
Bonus! One more thing…
In-Depth Video Tutorials to Use 1Password Like a Pro
If you struggle to keep your 10,000 usernames and passwords straight, let us show you how to take advantage of 1Password.
Our video course shows you everything you need to know about about securely storing passwords and other private information:
Save login information as you're browsing the web.
Easily search for and deploy your login information on the web (regardless of what device you're on).
Store other kinds of information, such as credit cards, personal info, secure notes, receipts, bank accounts, and more.
1Password uses state-of-the art encryption standards, so in case someone gets ahold of your computer, all that sensitive information stored in your password manager is safe and secure.
And more…
1Password is the best password manager our there, and we want to show you how to get the most out of it.