Things 3.8 for iOS Debuts New Dark Mode
December 12, 2018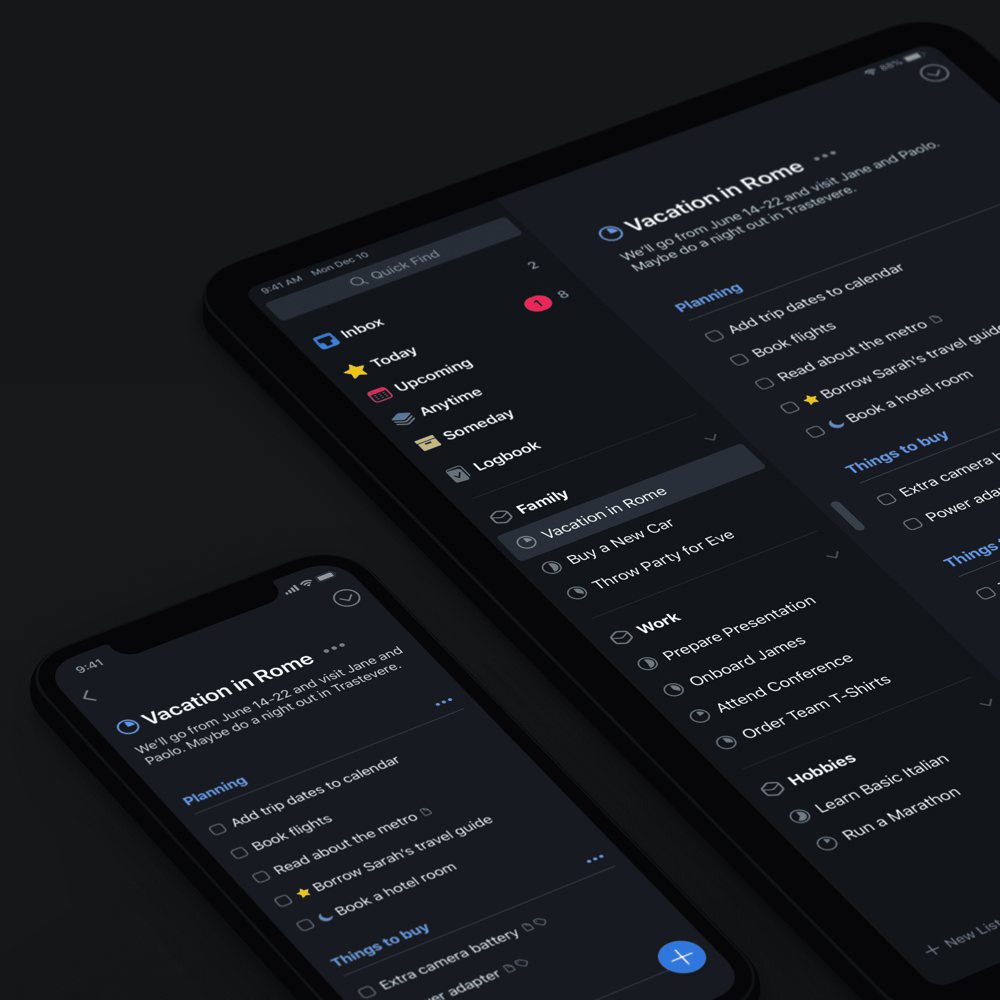 Back in September, Cultured Code debuted a dark mode for Things 3 on macOS Mojave — a large departure from the widely-revered white design Things 3 has become known for. Today, that dark mode has hit the iOS apps as well in version 3.8.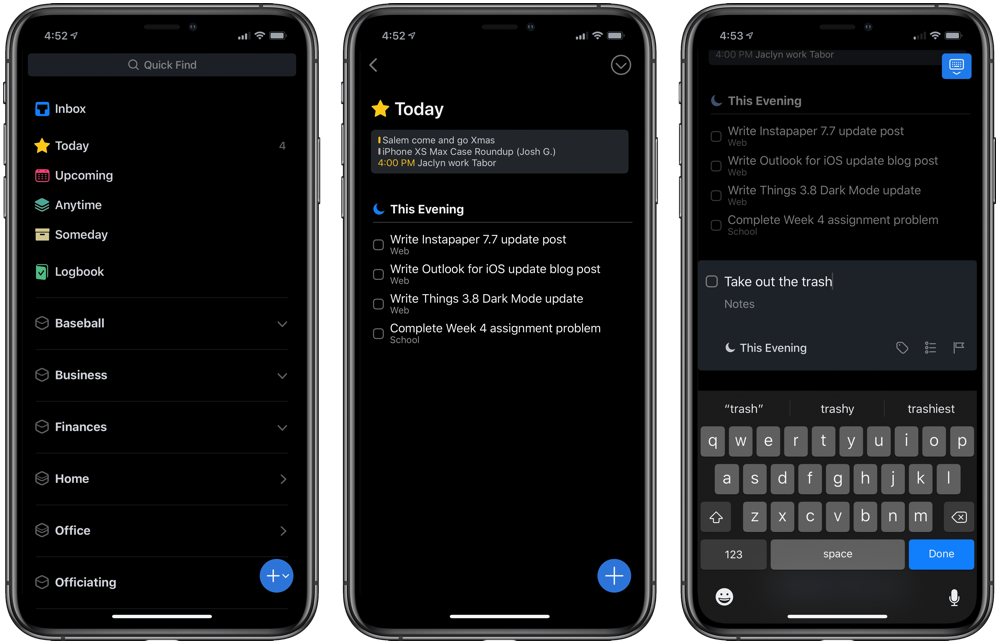 Dark mode in Things 3.8 for iPhone and iPad can be toggled manually in the settings menu or it can be automatically switched based on your device's screen brightness. This is generally the approach I take — bright white UIs are hard on the eyes at night, but they are still my preferred design at large.
This dark mode in Things 3.8 is very similar to the one that debuted for macOS, the sole difference being a true black theme for iPhones and iPads. This theme looks tremendous on the OLED iPhone X/XS/XS Max and, despite not being OLED, looks exceptional on the new iPad Pros as well.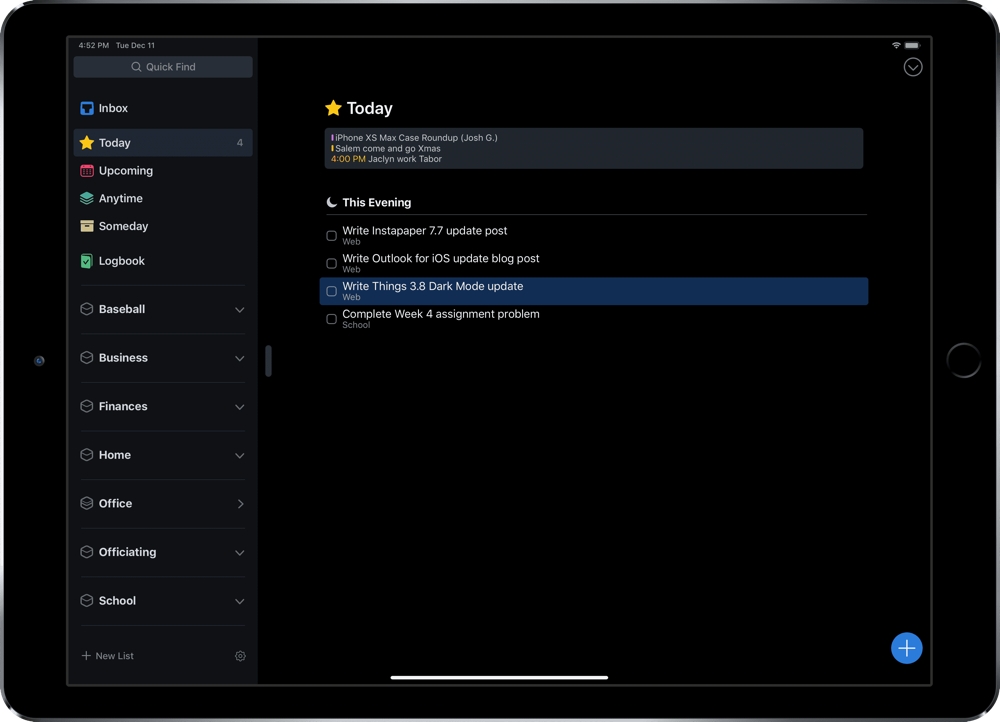 Aside from this dark mode, there's nothing new in Things 3.8. The app continues to shine in terms of performance and stability, and we continue to applaud many of the continued changes Cultured Code throws our way. With the continuing push of OmniFocus 3 — especially the debut of OmniFocus for the web — we hope Cultured Code continues pushing out updates at their current pace.
Bonus! One more thing…
The Complete Guide to Managing Tasks in Things (Video)
If you struggle to keep up with all your tasks, we can show you some organization tips that may help you.
We put together a video that shows you everything you need to know about a task in Things:
The difference between start dates and due dates and how to use them effectively.
How to set up reminders so you never forget an important task again.
How to use checklists for tasks that require more than one step.
How to configure daily, weekly, monthly, or even annual repeating tasks.
And more…
You don't have to use any of these things in your tasks if you don't want to. But knowing what they are and how they all work will help you be more organized, save time, and ensure you are using Things in the way that suits you best.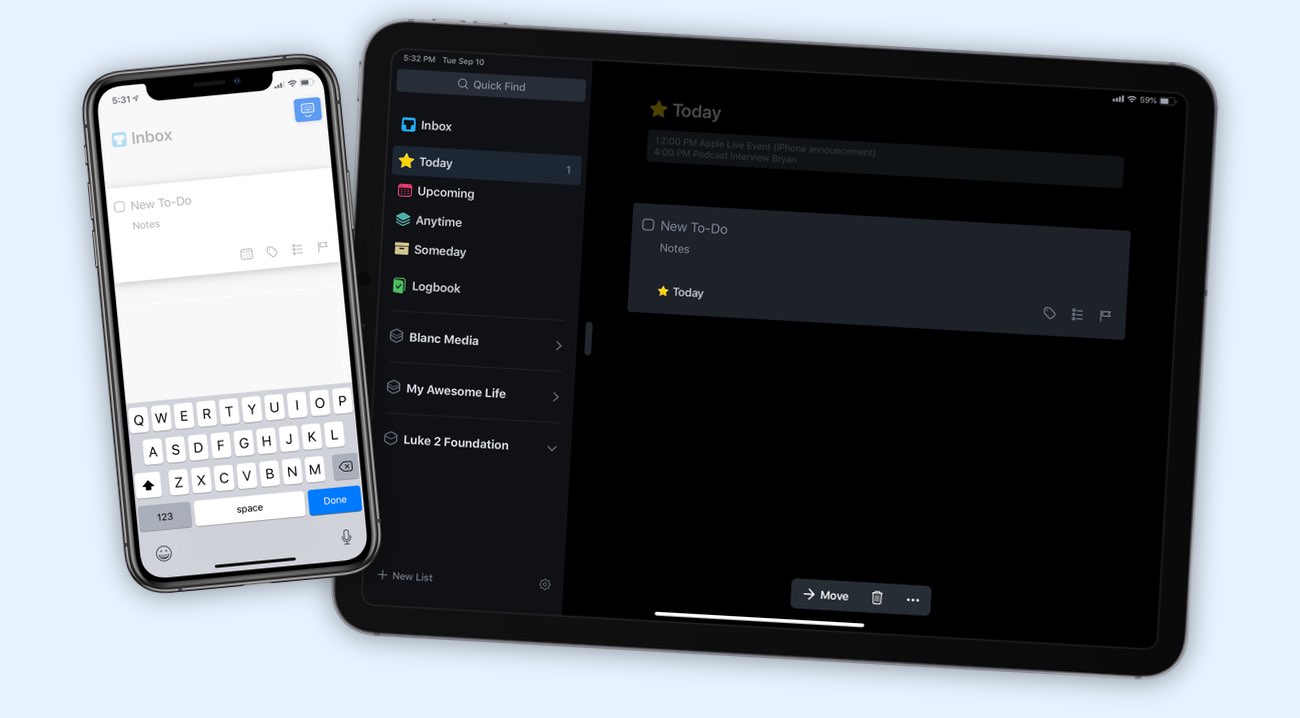 This video is something we have made available for free to our email subscriber community. You can get it right now. By joining the Sweet Setup community you'll also get access to other guides, early previews to big new reviews and workflow articles we are working on, weekly roundups of our best content, and more.