The 2024 Clear Action Planner
November 9, 2023
Today is Thursday. And, as promised…
The new Clear Action Planner just dropped!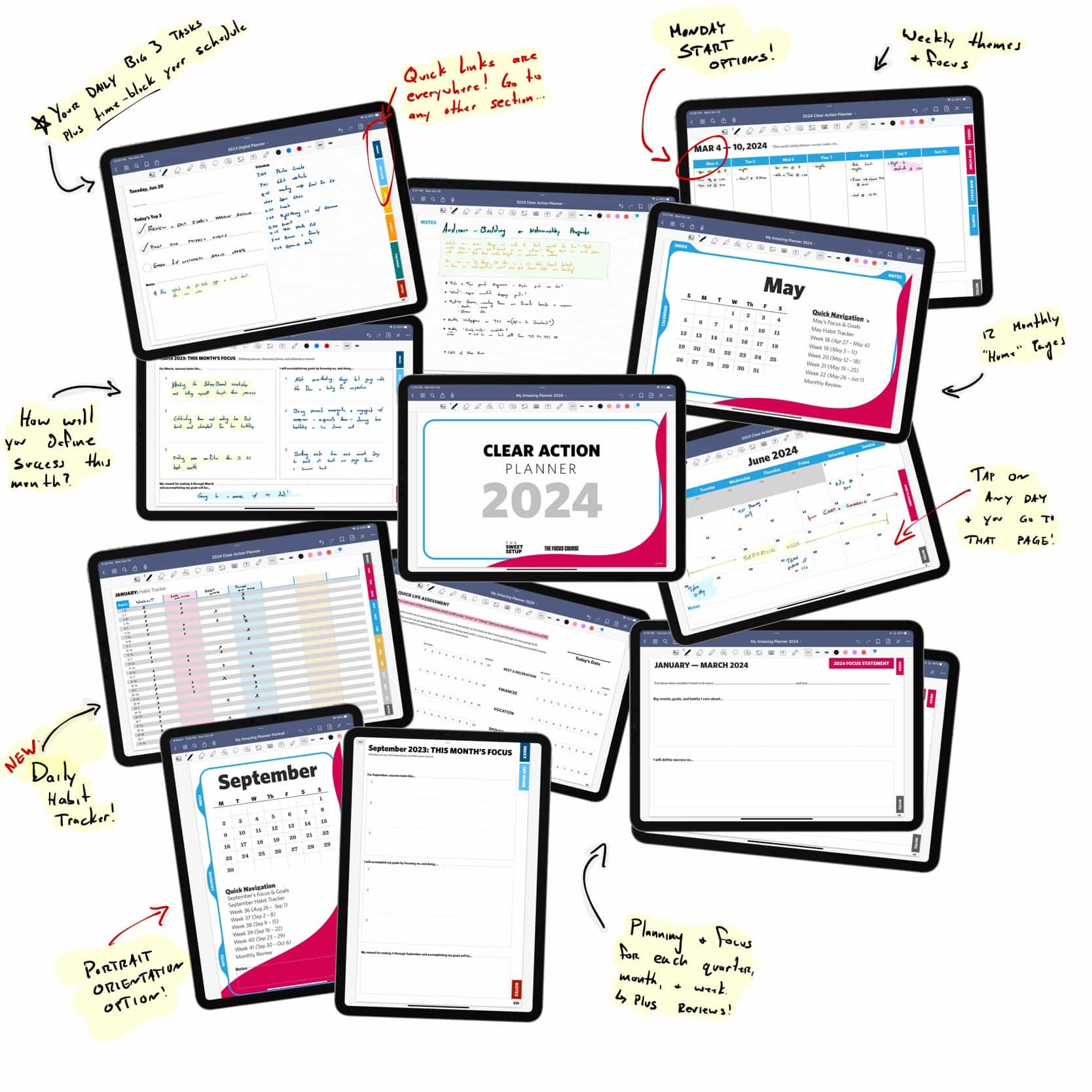 The 2024 Clear Action Planner
This is your place for ideas…
Your place for dreaming big…
Your roadmap for focusing on your goals…
Your tool for showing up every day…
But most of all, a place for connecting the dots of your "vision level" stuff into the daily actions that will help you make it happen.
It's a digital planner, designed for the iPad or Remarkable tablets, and it's the perfect combo of analog and digital productivity tools.
You'll have a single, searchable solution that handles everything you need to be productive and creative.
And here's the best part…
You don't have to wait until 2024 to start using it!
That's right — we've included November and December 2023 sections so you can begin getting a feel for it today.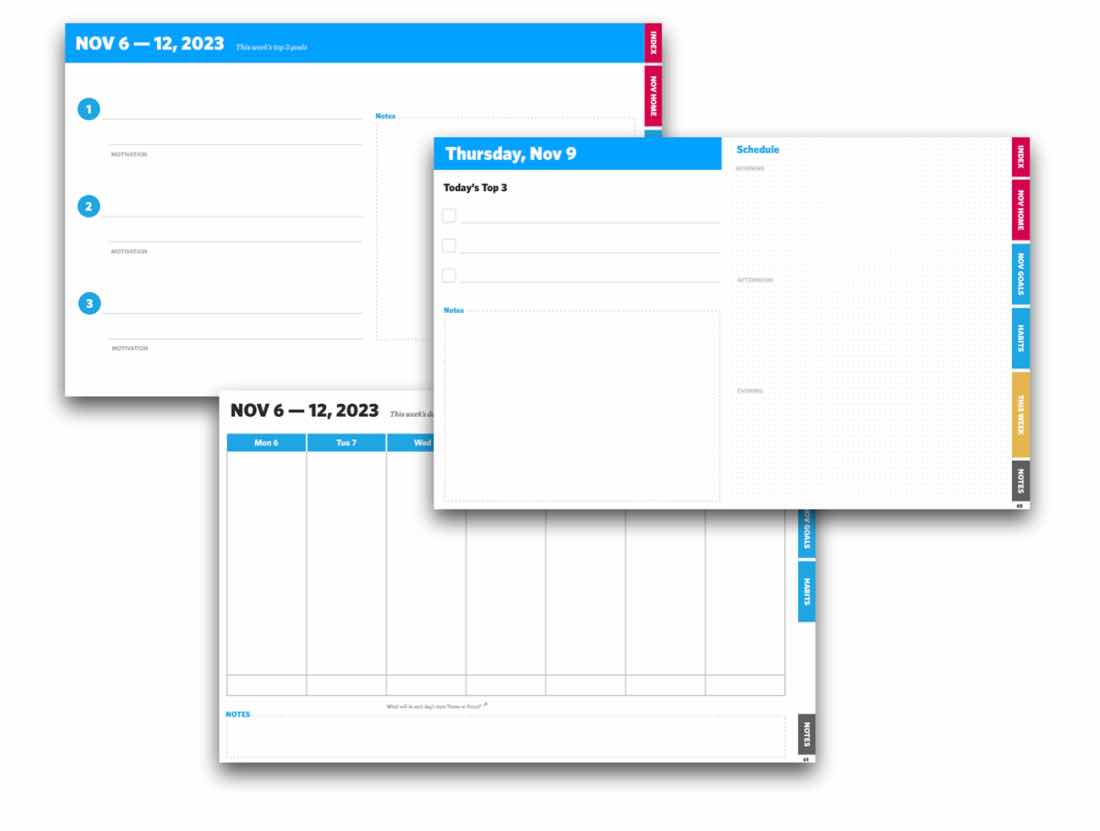 — Shawn
P.S. For 2024 we have a new name, the Clear Action Planner. This is our updated and freshly-designed version of the Focus Course Digital Planner that thousands of productive people like you have used year after year.
P.S. Now through Monday, save 35% when you bundle the Clear Action Planner with Plan Your Year!
Plan Your Year is the companion workbook + online workshop to the planner that helps you get clear on your goals, milestones, and key projects for 2024.
They make a great combo.