Technology resolutions for 2015
January 1, 2015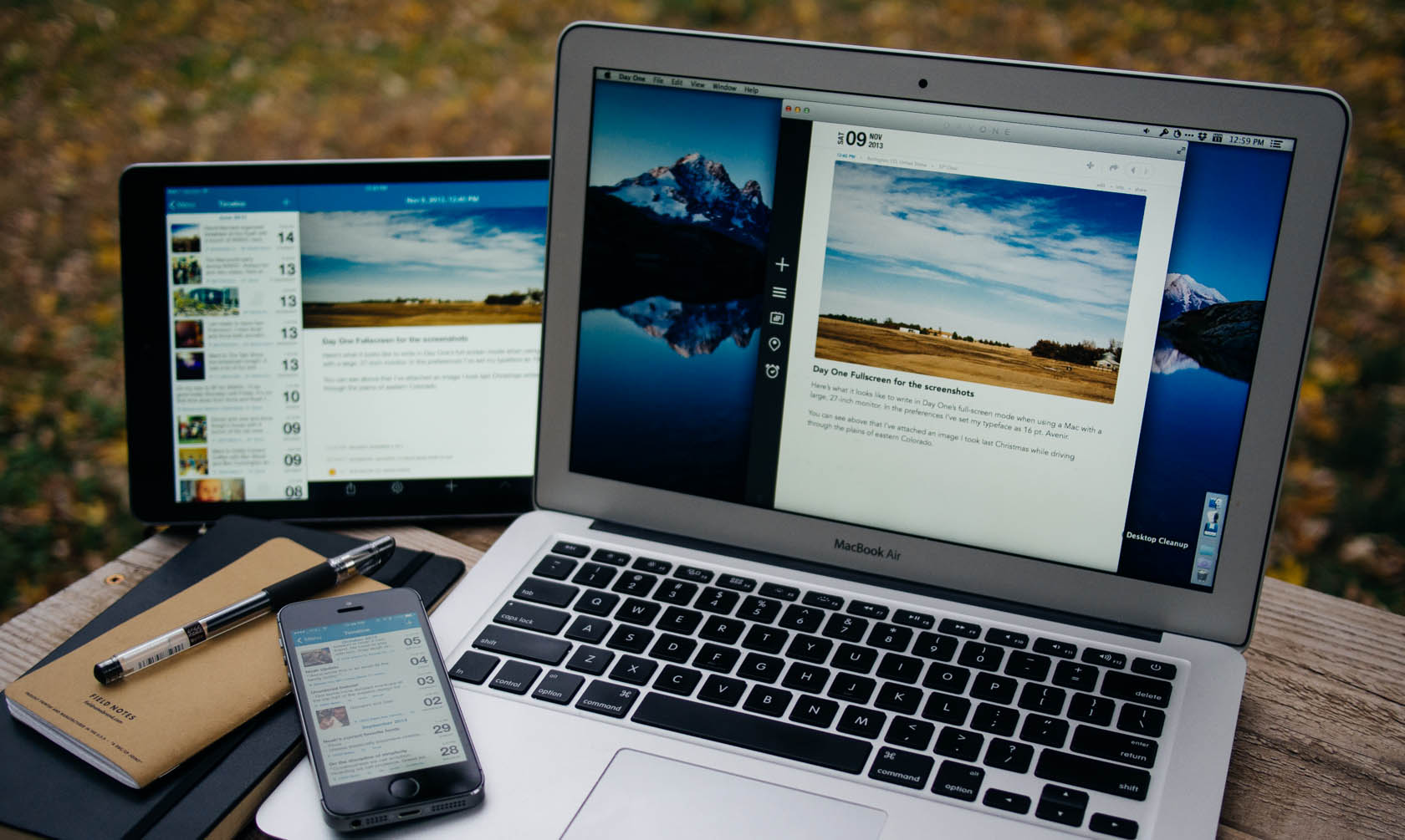 As 2014 comes to a close, many of us are looking ahead to making 2015 our most successful year yet. As Apple users, we generally take pride in our computing setup and technology. Technology is always moving forward, so you can't go years without upgrading or maintaining your equipment. While resolutions generally deal with losing weight or finishing a project at home, our technology setups can also be part of our plan. Here is a list of things you might consider doing in the coming year:
Upgrade Your Wi-Fi
If you are still using an old router, this is the year to upgrade. 802.11ac is available across Mac OS X and iOS (iPhone 6/Plus and iPad Air 2 only). I'm a big fan of Apple's Airport Extreme, but Asus routers are also highly rated. If you've got a large house, you might consider buying 2 of them and linking them together with CAT6 cable.
Rotate Your Time Machine Drive
Time Machine is a great app, but it's only as good as your external hard drive. If you are using an old 500 GB model from 2011, you might consider swapping it out. You can get a 4 TB USB 3.0 model for less than $150. You can still keep your old drive, but just get in the habit of mixing in a newer one. You could also start rotating them offsite as an extra measure of safety.
Get Your Photos Organized
While Apple is said to be launching an iCloud Photos app in 2015, we haven't seen it to know how useful it is. In the meantime, I wrote a short e-book that can help get you started on organizing your photo collections.
Get An Offsite Backup
If you aren't using Backblaze, take care of that today. An offsite backup is invaluable when it comes to a reliable fail-safe for all your data.
Audit Your Web Subscriptions
Are you paying for Dropbox when you barely use it? Are you using Netflix enough to warrant the cost? $10 here and $5 there can add up to $50/month really quickly. Take a hard look at these costs and consider how valuable they are to you.
Clean Up Your Social Network Accounts
Do you still use App.net? If not, consider deleting the account. You might also consider going through your Facebook privacy settings and tightening them up. It would also be a good time to look at your Twitter connected apps to see if you need to revoke any permissions.
Get a Password Strategy
When it comes to password management with Mac and iOS, 1Password stands alone. Bottom line: you need to be using unique passwords across all of your website logins. 1Password makes this easy on the Mac with support for all major browsers. With iOS 8 extension support, it's also built into Safari on iOS, which makes it even easier.