Stephen Biggerstaff's Mac and iOS setup
April 17, 2017
Every week we post a new interview with someone about what software they use on their Mac, iPhone, or iPad. We do these interviews because not only are they fun, but a glimpse into what tools someone uses and how they use those tools can spark our imagination and give us an idea or insight into how we can do things better.
New setup interviews are posted every Monday; follow us on RSS or Twitter to stay up to date.
---
Who are you and what do you do?
I'm Stephen Biggerstaff, a freelance iOS Developer from sunny Scotland.
What is your current setup?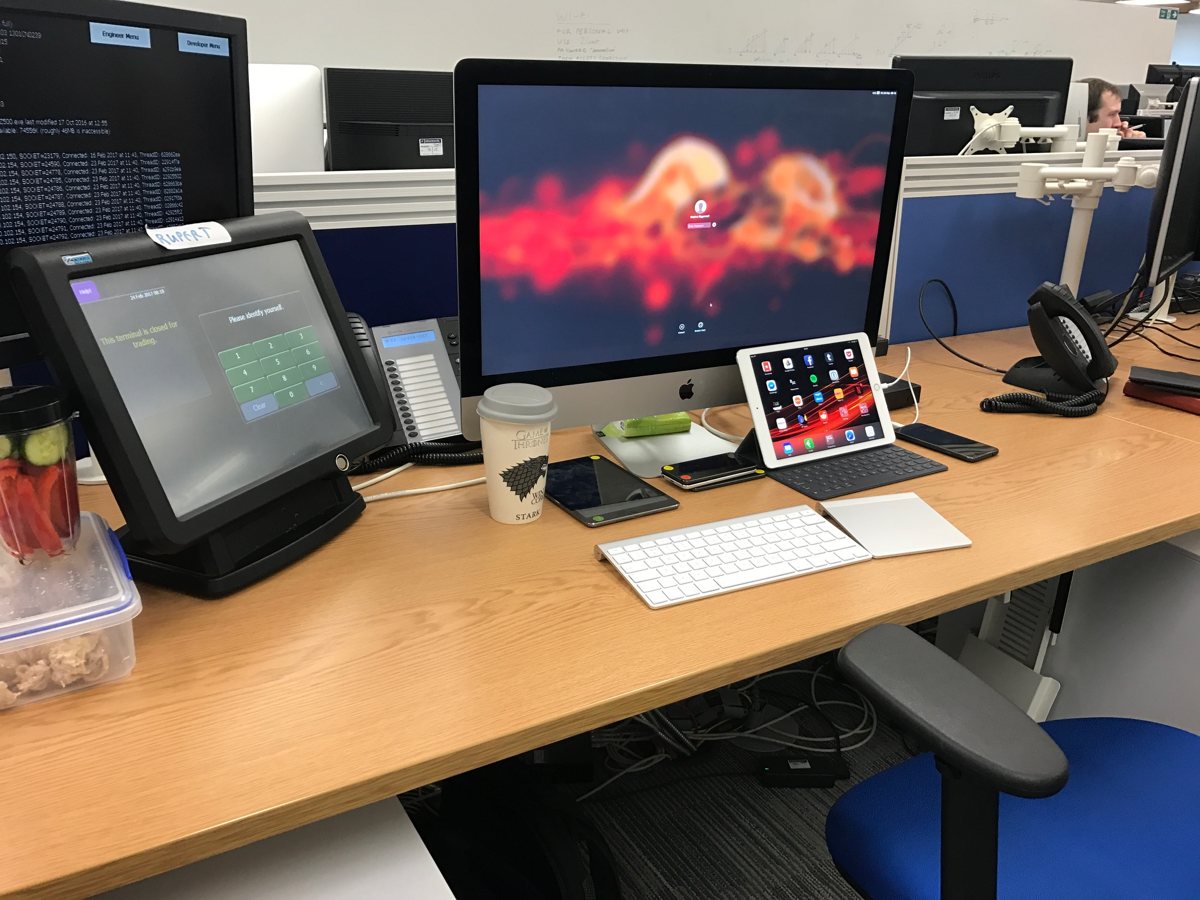 I have a 27-inch 5k iMac at work, a 27-inch 2013 iMac at home, a 13-inch 2013 MacBook Pro, an iPhone 7 Plus with 128 GB, and an iPad Pro 9.7" WiFi with 128 GB. I also have numerous test devices, a Google Pixel phone for messing around with Android Development, and a monster of a gaming PC. No games on macOS for me, folks!
Where can we find your macOS wallpaper?
I don't change my wallpapers often at all to be honest. I usually find something on Wallhaven or Google Images every few months.
What software do you use and for what do you use it?
How would your ideal setup look and function?
I don't really use my iMac at home any more. I'd prefer a really nice 4K screen and a new 15-inch MacBook Pro along with a Mac mini for Continuous Integration builds and a home server. That's probably on the cards this year (if Apple release new MacBooks and Minis).
I like to keep things minimal. My desktops are always clear of icons. I use my desktops as a sort of short term memory where I dump things I'll need in the next hour or so. I clear it very frequently. I also have a mantra on "less taps is better," so I attempt to have as few folders as possible on the first screen of my iOS devices. Everything on those home screens is audited frequently too.
---
What iPhone do you have (color, size, etc.)?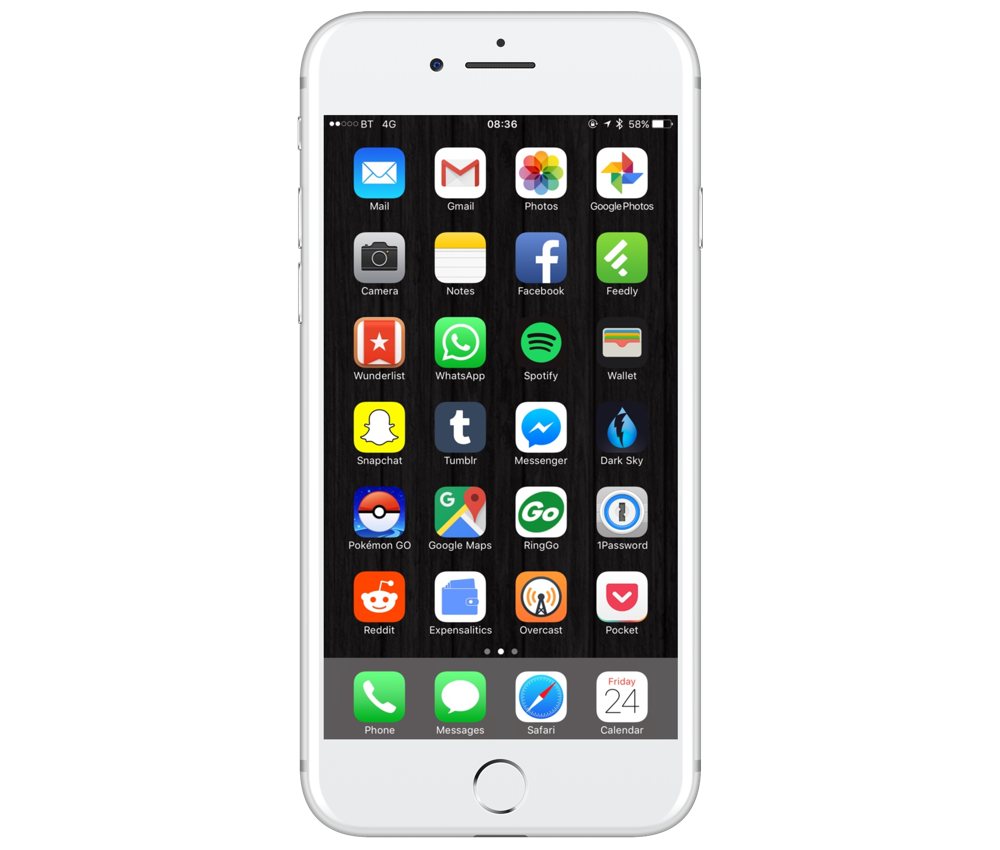 I currently use a Silver iPhone 7 Plus with 128 GB of space.
Where can we find your wallpaper online?
These wallpapers are both from Google Images. "City rain night" and "minimal iPhone background" are the things I usually search for.
What apps do you use the most, and why?
I use Wunderlist every day. I probably work/commute for around 12 hours per day on client stuff and do a couple of hours on my own stuff. Wunderlist lets me keep on top of things I may have missed while rushing around. It doesn't work with my Echo Dot/Alexa at home, nor IFTTT, so I'm considering switching. For free shared lists, nothing beats it.
I also use Feedly a lot on the go for following my favorite RSS feeds, and I have Tumblr for the same reason. These two apps are my go-to when I have some downtime.
Which app could you not live without?
Wunderlist/Calendar for sure. The amount of times I would've forgotten events or things I need to do is crazy.
---
Which iPad do you have (color, size, etc.)?
I have a 9.7-inch Silver iPad Pro with WiFi and 128 GB of space.
Where can we find your wallpaper online?
I'm sorry; I can't remember where I got this from. Most likely it was Wallhaven.
How are you using your iPad on a daily basis?
I use it to write notes, draw diagrams to explain things to colleagues, etc. I also do all my company spreadsheets on there for accounts/mileage tracking. In the evenings, I prefer to chill out browsing Feedly/Tumblr/Facebook/the web on the iPad rather than the laptop. macOS always has me in "work mode."
What apps do you use the most, and why?
Which app could you not live without?
Wunderlist and Calendar – same two as my iPhone.
---
There are more Sweet Setup interviews right here.
Want to share your setup? We'd love to hear from you. Just fill out this form with some basic information and we'll be in touch.
---
The 5 Best Productivity Apps (Sweet Setup Favorites)
Download: We spend an inordinate amount of time sorting through hundreds of apps to find the very best. This list of must-have productivity apps includes app links, quick-start info, and pro-tip workflow recommendations for each app.