Introducing the new Glif (Sponsor)
December 3, 2013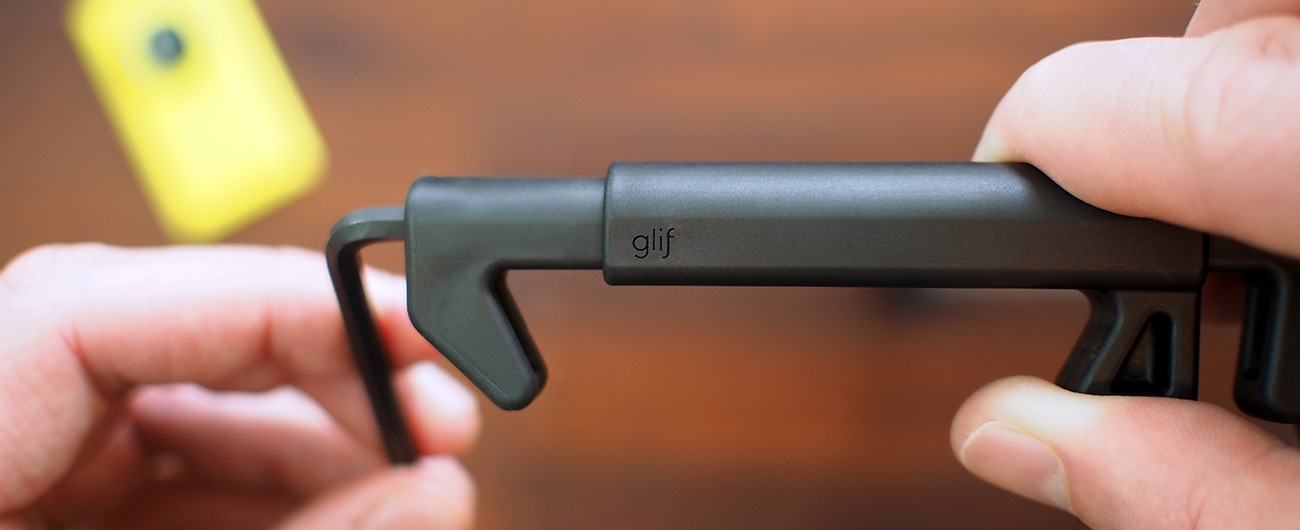 The Glif is a smartphone accessory with two primary functions: mounting your phone onto a tripod, and propping your phone up at various angles. The design is simple, yet out of this simple design emerges countless uses. Mount your phone to a tripod for taking great pictures or making movies. Prop your phone up to watch videos on the plane or check Twitter while you eat breakfast. All of that and more in a compact design that is manufactured in America.
The Glif is made from recyclable rubberized plastic that feels great and plays nice with your phone, and is small enough to fit in your pocket, purse, or backpack. It has a 1/4″-­20 thread that fits any standard tripod or camera mount.
Be sure to watch the video to get a better idea of how it works.
You can order the Glif here.
---
Our thanks to Studio Neat for sponsoring the site this week. If you're interested in sponsoring the site, learn more here.