Some of our favorite Apple TV apps
January 27, 2016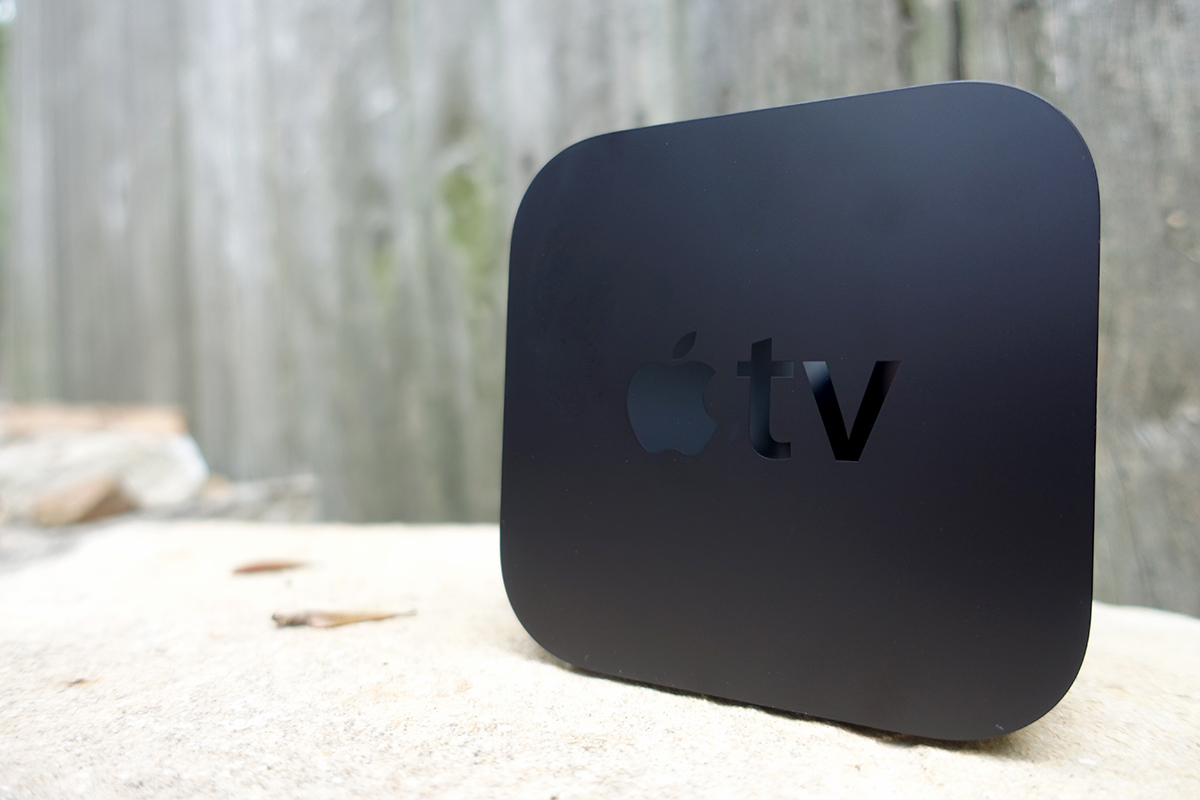 The App Store for tvOS has grown rapidly in the short time since its release, and we've become fond of few great apps that go beyond your normal options like Netflix, HBO Now, and Hulu. We've put together a list of our favorites.
(To check any of them out, search within the Apple TV App Store. Don't get us started on the lack of links to this App Store.)
Streaming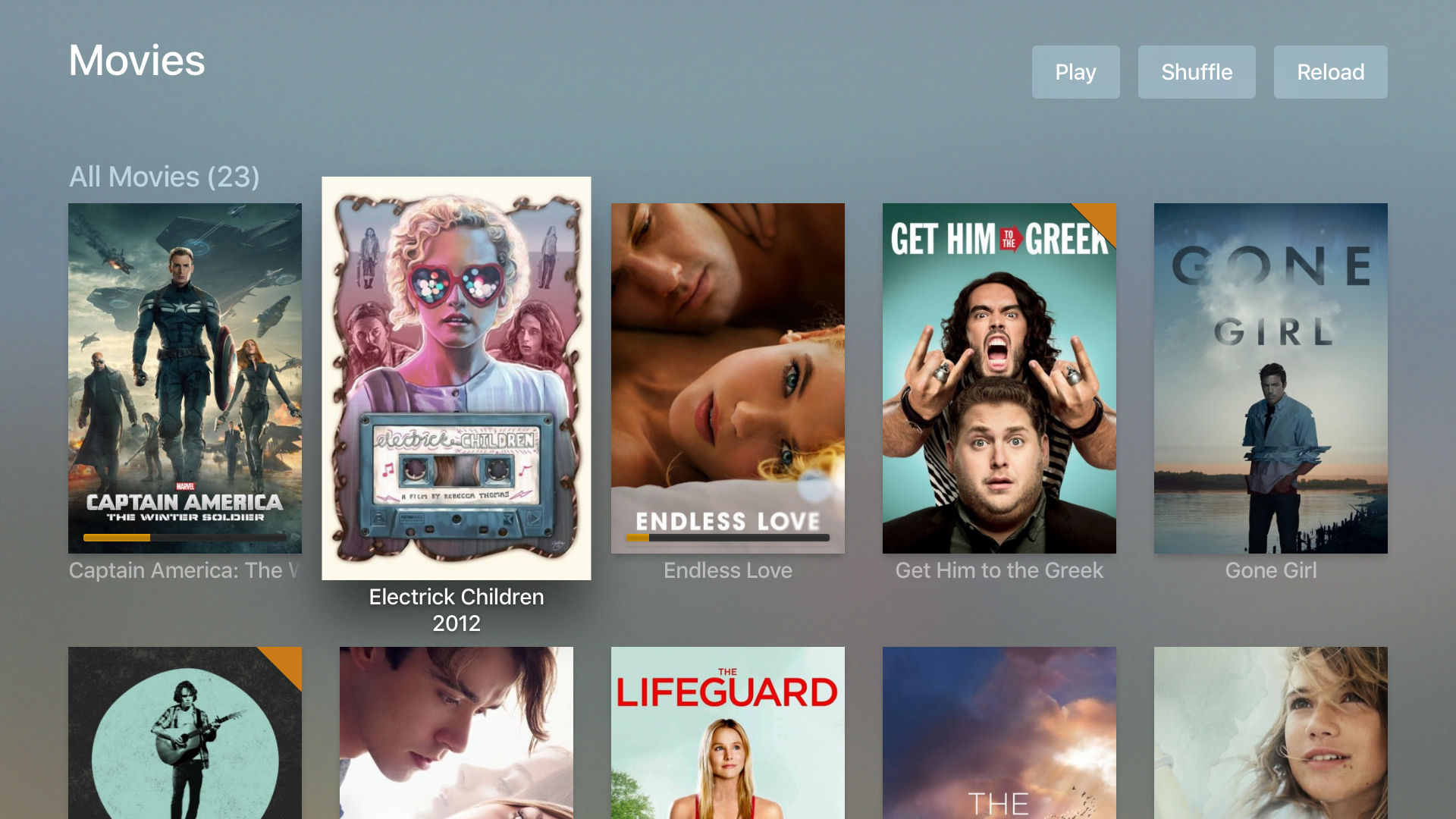 Plex: Free
Fans of Plex have been pining for an Apple TV app for years, and with the introduction of tvOS and the App Store, the popular media manager has arrived.
Before Plex, Home Sharing your iTunes library to Apple TV was your best option, but it is limited to streaming certain file formats and can be time-consuming to get the right metada for your files. With Plex, it takes that functionality to a whole new level. Along with using the Plex app on your Mac or NAS, you can stream almost any media type to your Apple TV with the options to add subtitles and select the quality of how your media will stream.
Plex's interface is easy to navigate and will feel intuitive to those who've used streaming apps like Hulu. Its powerful metadata search pays off if you take the time to name your movies and tv shows properly. Plex will find the poster art, plot, cast, and more about your files, and when browsing the Apple TV app, it feels like you are using your own personal Netflix.
Plex is free on all devices with the option to upgrade to Plex Pass for $4.99/month, which enables mobile and cloud sync, early access to features, custom shared libraries, and more.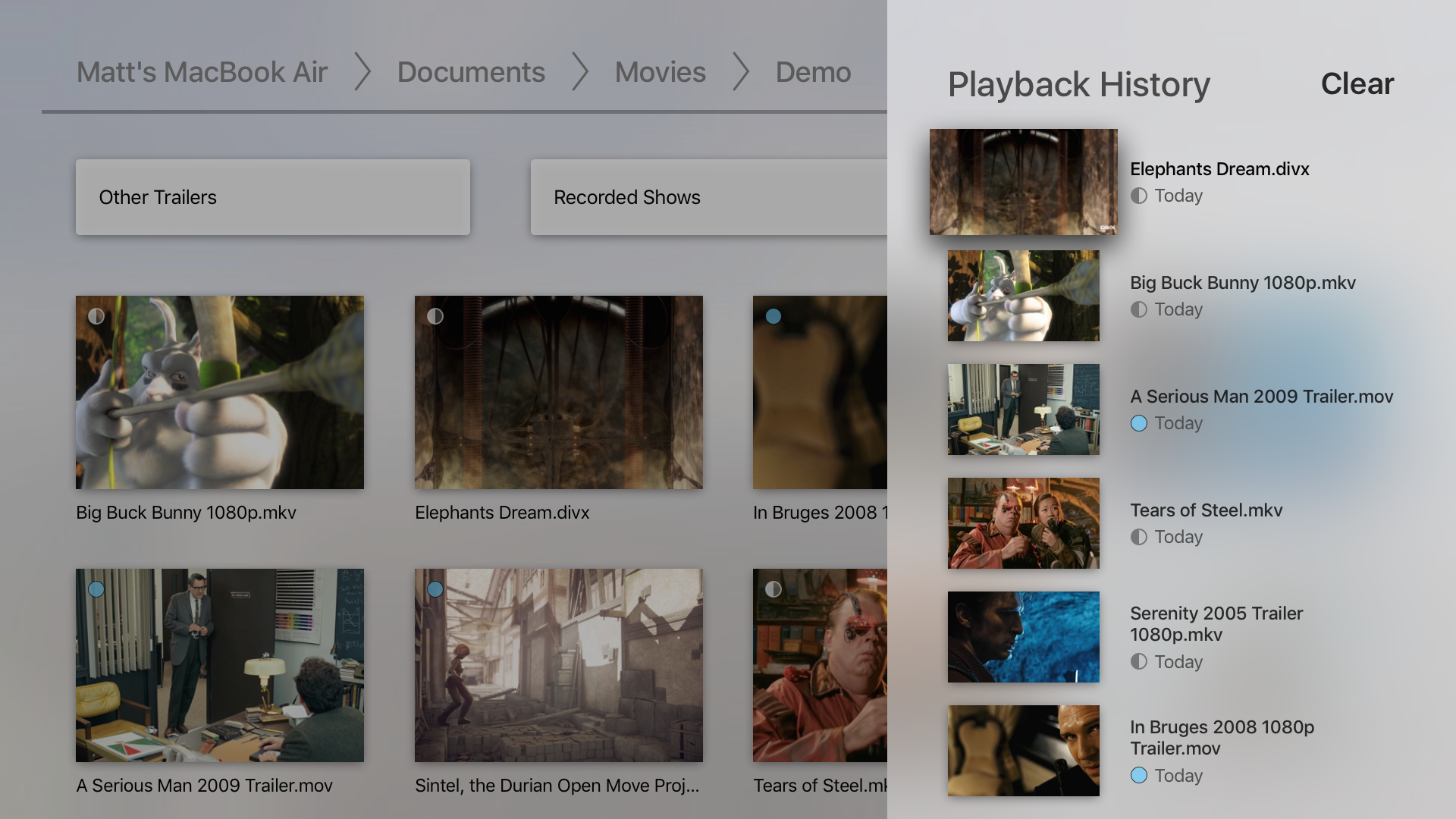 Air Video HD: $4.99
If you aren't looking for a full media manager solution, then Air Video HD is another great option for streaming multiple file types to your Apple TV. Much like Plex, Air Video HD converts media on-the-fly so that you don't have to worry about converting on your computer. Just download its companion app and point it to folders that you'd like the Apple TV to access.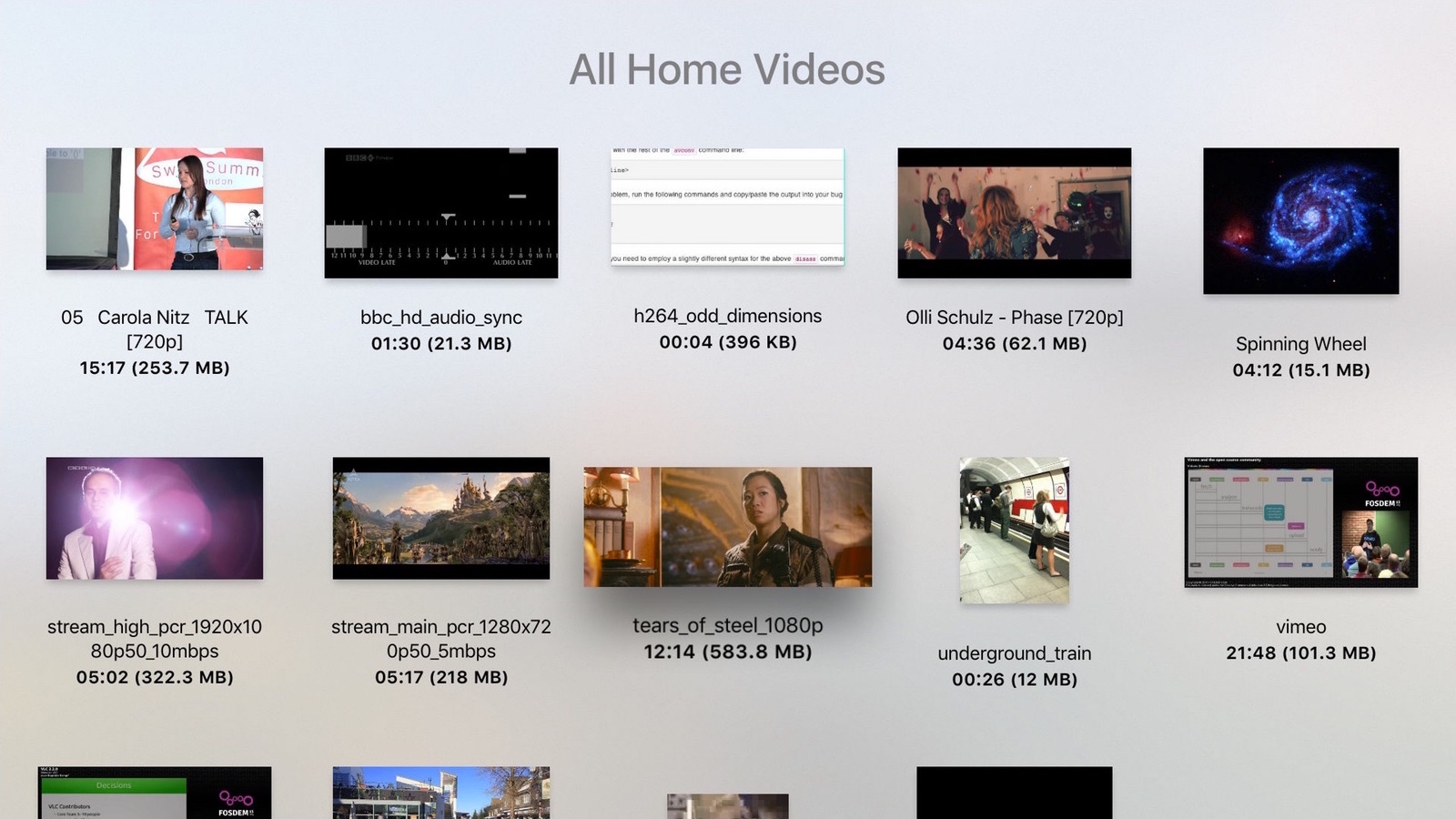 VLC: Free
VLC is known for its play-anything reputation on Mac and PC, and with its Apple TV app, it tries to be your one-stop-shop for getting to your media. The app browses your local network for shared servers or computers, allows users to cache video using a custom website, and it supports select network streams with a URL you provide. VLC also has variable speed playback, which is unique to any video player for Apple TV.
It isn't as user-friendly compared to other media players for Apple TV, but for those who are intimate with VLC's desktop offering, you won't have any navigation problems.
Utilities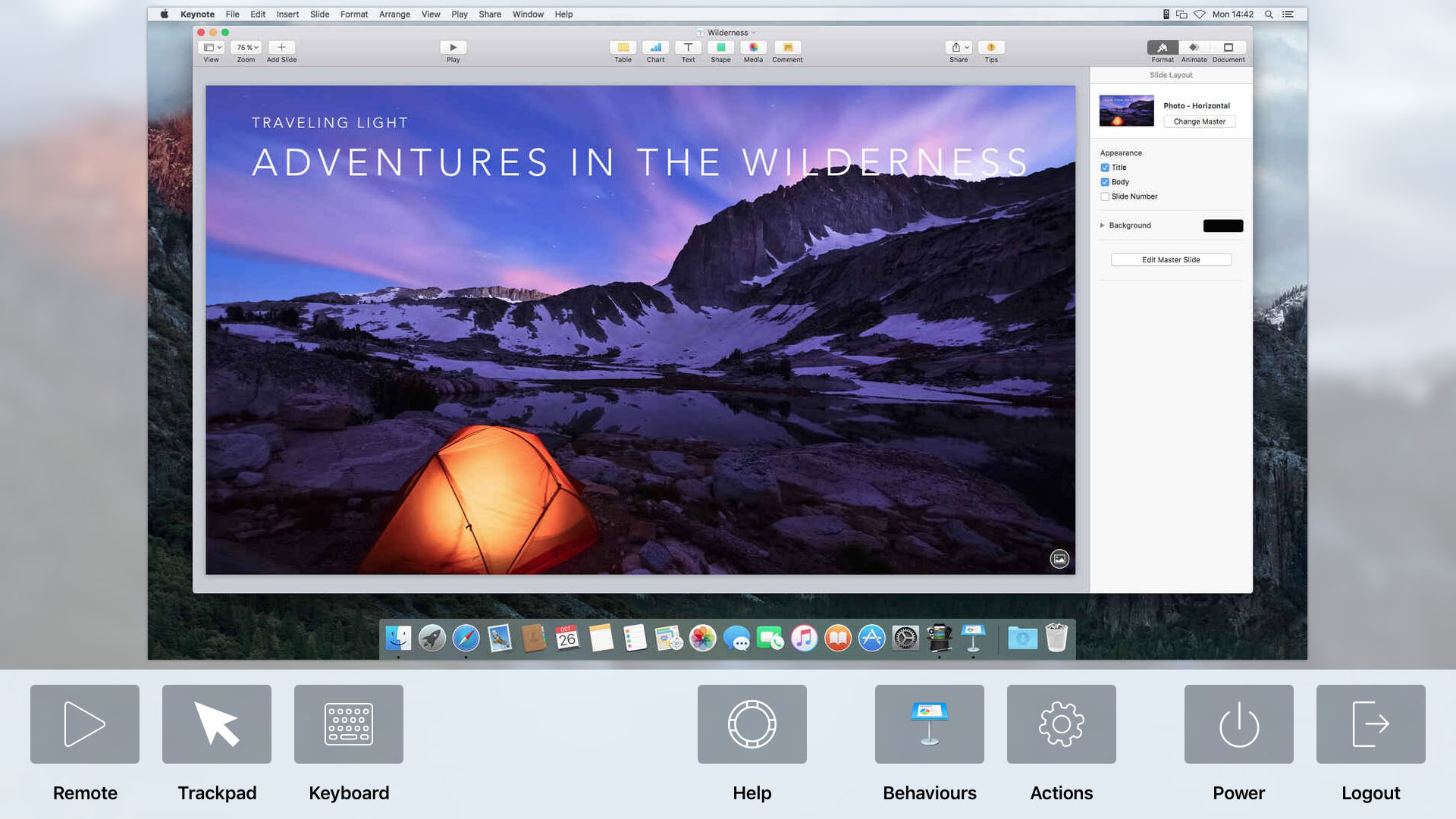 Remote Buddy: Free; $27 for Mac companion app
Remote Buddy is one of the most innovative apps yet for Apple TV. On the surface, it looks like another app for AirPlay mirroring your Mac, but it's so much more.
Using the Siri Remote, Remote Buddy gives you the ability to control your Mac on Apple TV. The glass trackpad on the Siri Remote makes moving around your Mac fluid and the response latency is very low. Pressing the Menu button brings up options to switch displays, select an on-screen keyboard, perform actions based on popular applications, and more.
You can try Remote Buddy on Mac for 30 days before purchasing.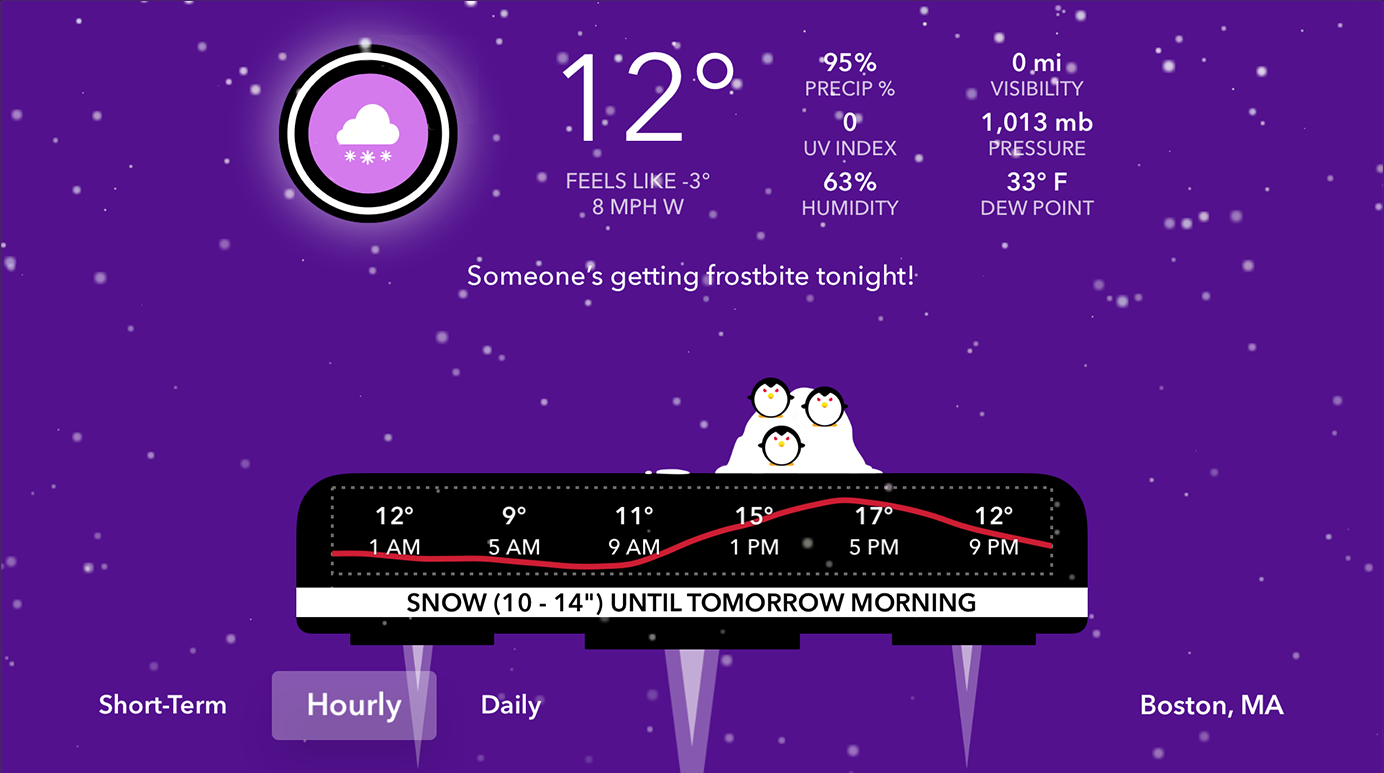 Carrot Weather: $3.99
Who doesn't like to be berated while checking the weather?
If you aren't familiar with Carrot Weather for iOS and Mac OS X, it is the weather app "with a personality" — a snarky one. Along with funny and well-designed animations, Carrot Weather will surprise you each day with a message almost guaranteed to make you smile, even if the weather doesn't warrant one.
Its accurate forecast displays short-term, hourly, and daily data along with any weather alerts that could be effecting your area. If you're the type of person who finds themselves on the couch first thing in the morning, Carrot Weather is a fun, quick way to get your weather forecast to start the day.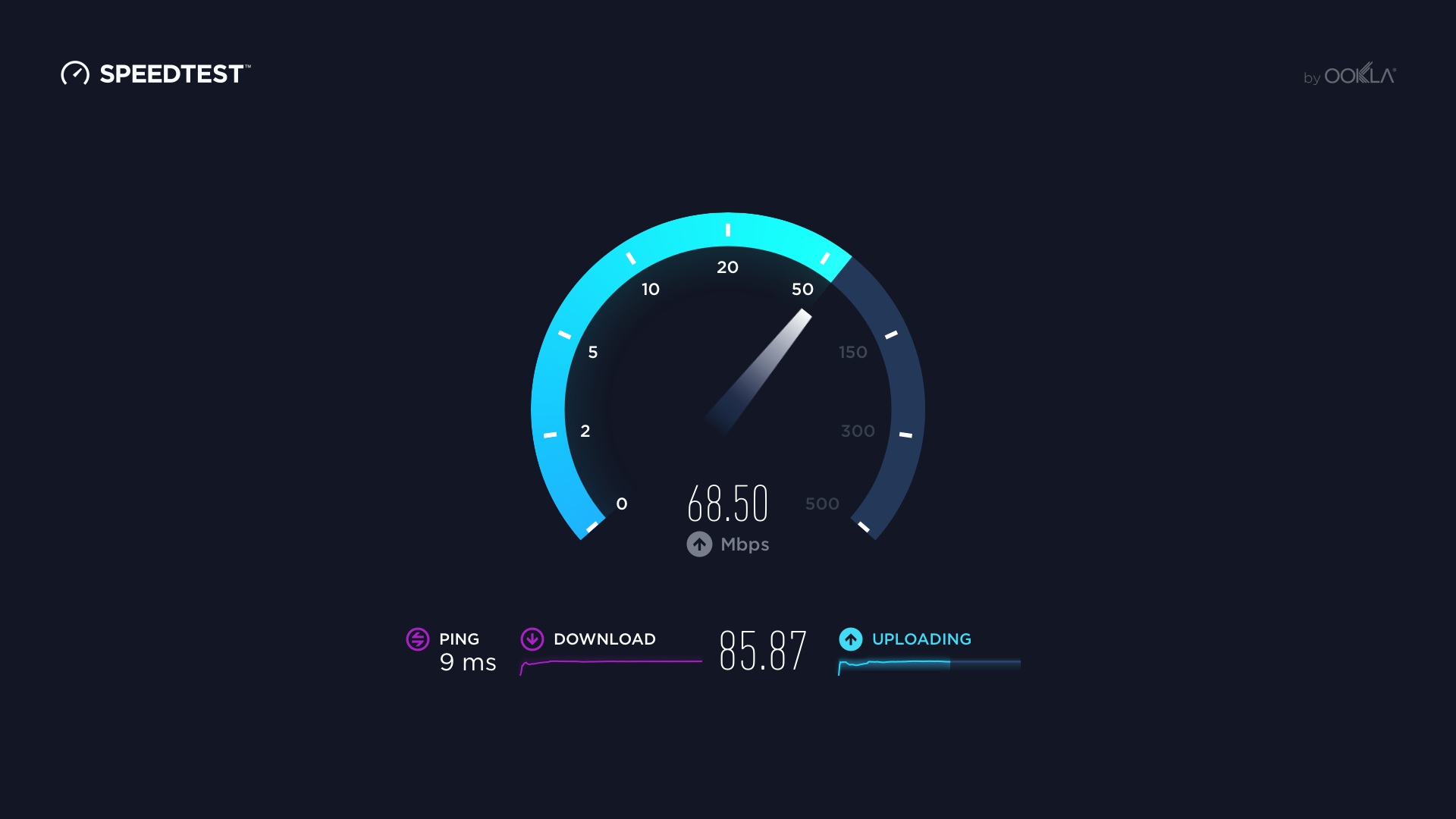 Speedtest: Free
Speedtest isn't an app you'll be using often, but it's a great utility for finding the right placement for your Apple TV so that it's in optimal wireless range for smooth streaming.
Its interface is straight-forward, but well-designed. You can select the server its testing with or hit the "go" button to start the speed test. We'd love to see it save test history in a future update.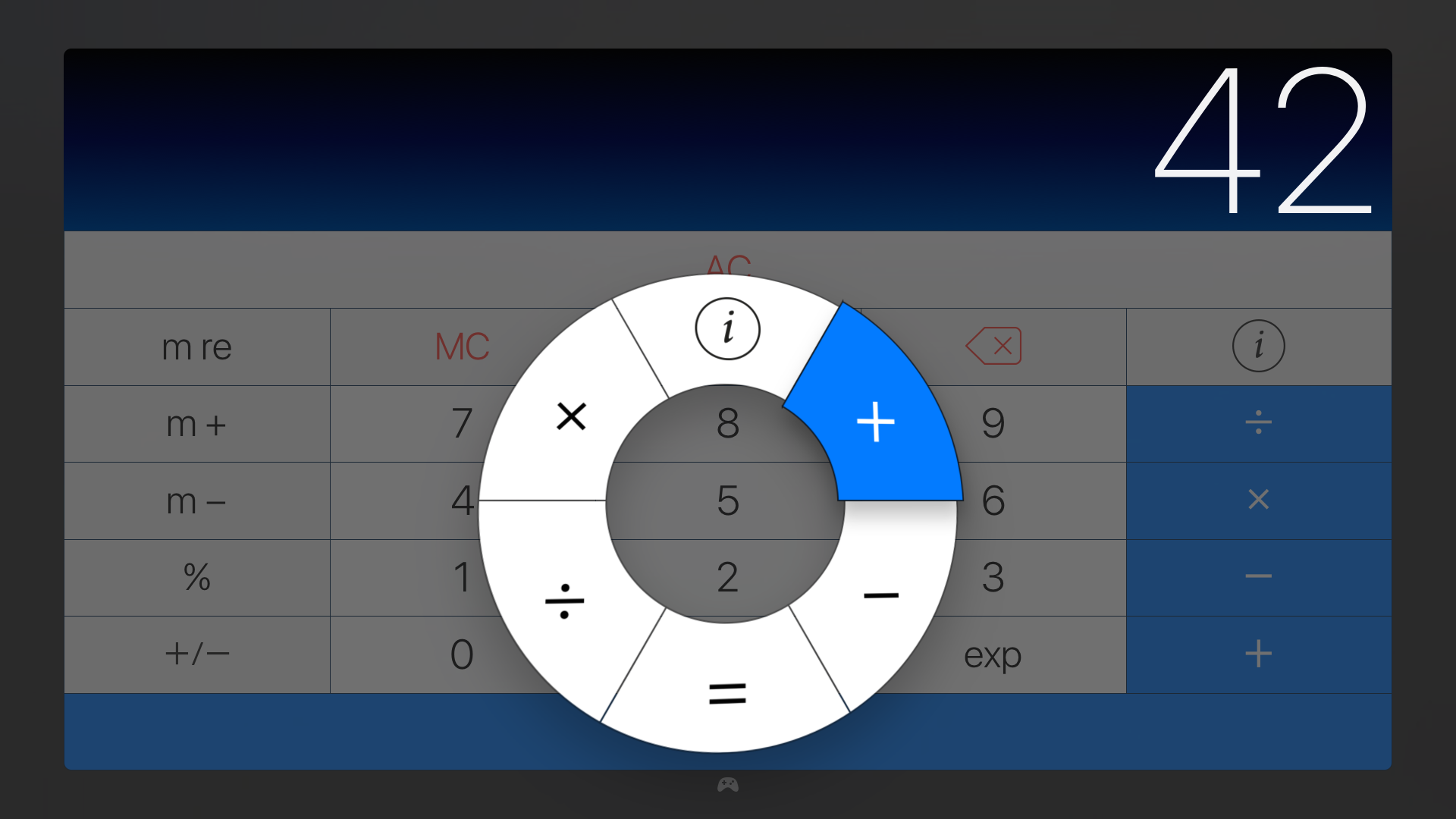 PCalc: $0.99
Not everyone is going to need a calculator on their TV, but for the nerdiest bunch who will, PCalc more than covers your needs. Its features range from a simple function calculator to a full-fledged scientific calculator with the option to enable Reverse Polish notation.
PCalc has different themes to choose from, and they all look beautiful on your TV. If you happen to have a Bluetooth game controller, it's even easier to navigate with PCalc's circular-dial interface.
Fun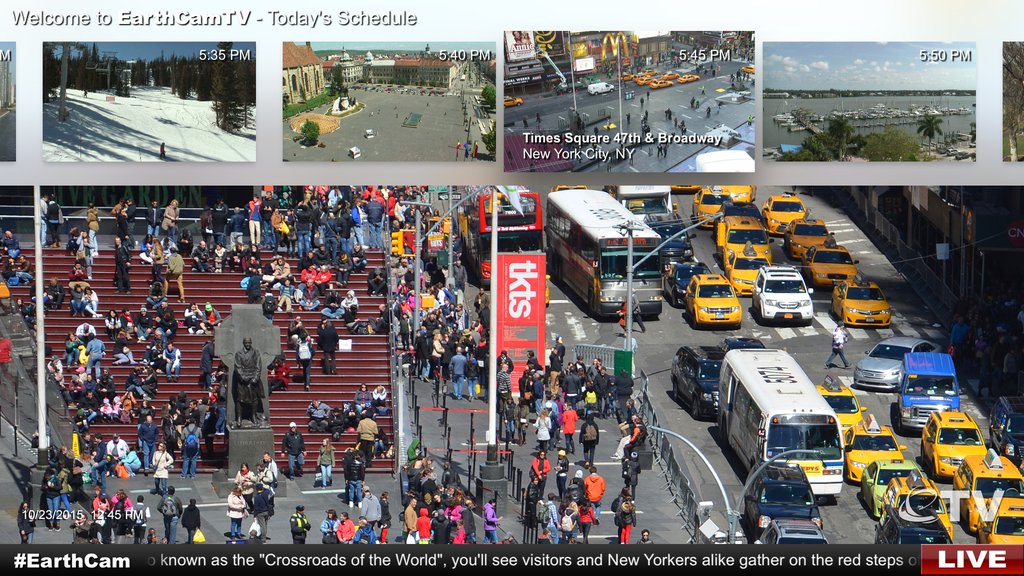 Earthcam TV: Free
Travel the world every five minutes with Earthcam TV.
The Earthcam TV app displays its impressive collection of live webcams from around the world, cycling through them in five-minute increments. It changes its collection throughout the day to make sure you are seeing locations during the best times. In addition, it also shows the current time, weather, and information about the location you are viewing.
Want to check out Times Square during New Years Eve? Just swipe down from the top on the Siri Remote to reveal a location picker.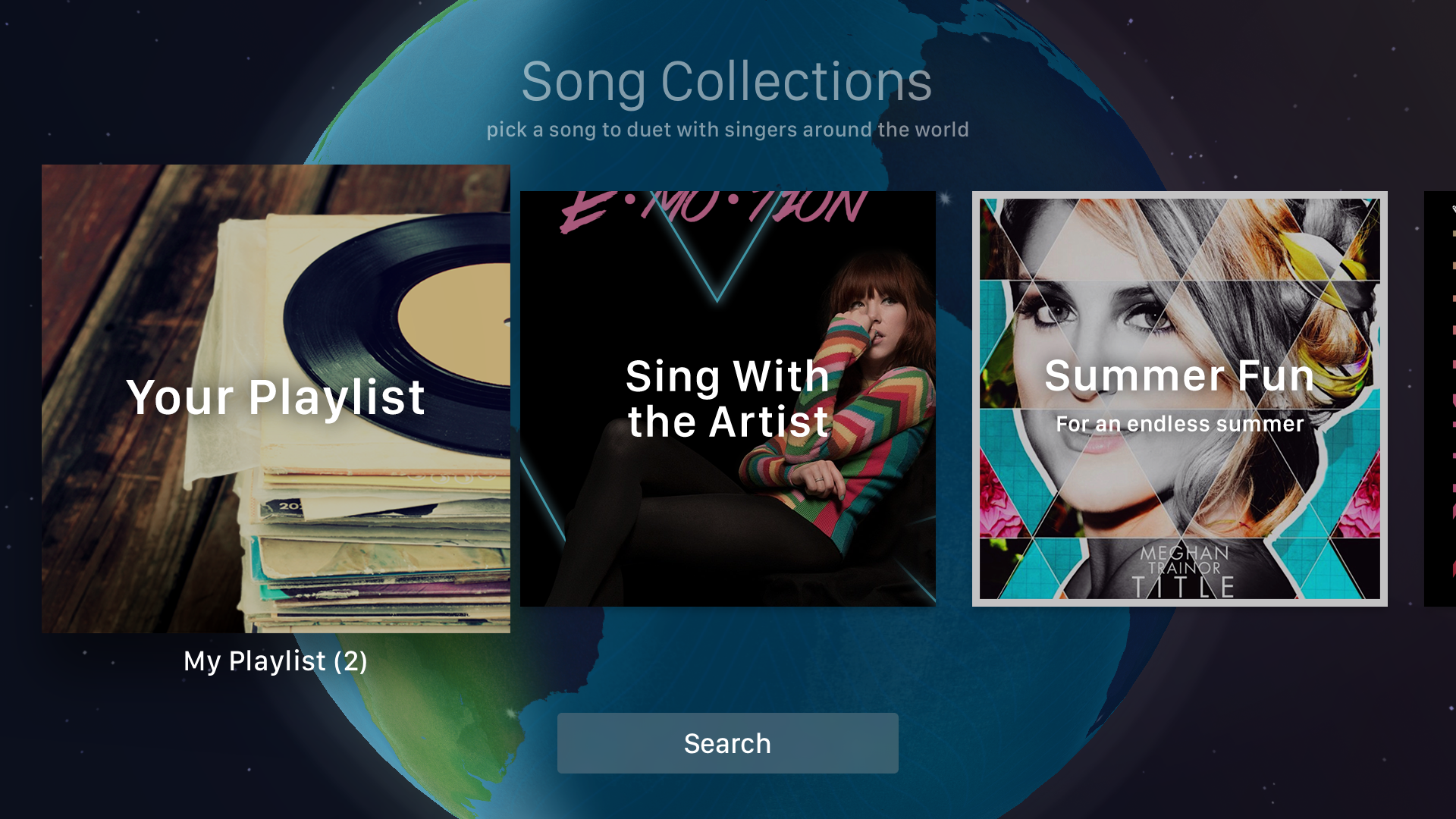 Sing! Karaoke: Free
If you haven't experienced what it's like to sing karaoke with your friends in a private room, Sing! Karaoke for Apple TV is the next best thing.
With a large and ever-changing library, you can sing to your favorite songs and even hear yourself through the TV with the Sing! app for iOS. Want to sing a duet, but you're home alone? Sing! will pair you with someone from around the world to belt out the song together. If you have a large group with you, Sing! supports multiple iOS devices for multiple microphones.
Sing! Karaoke is very fun and gets even better with a group of friends.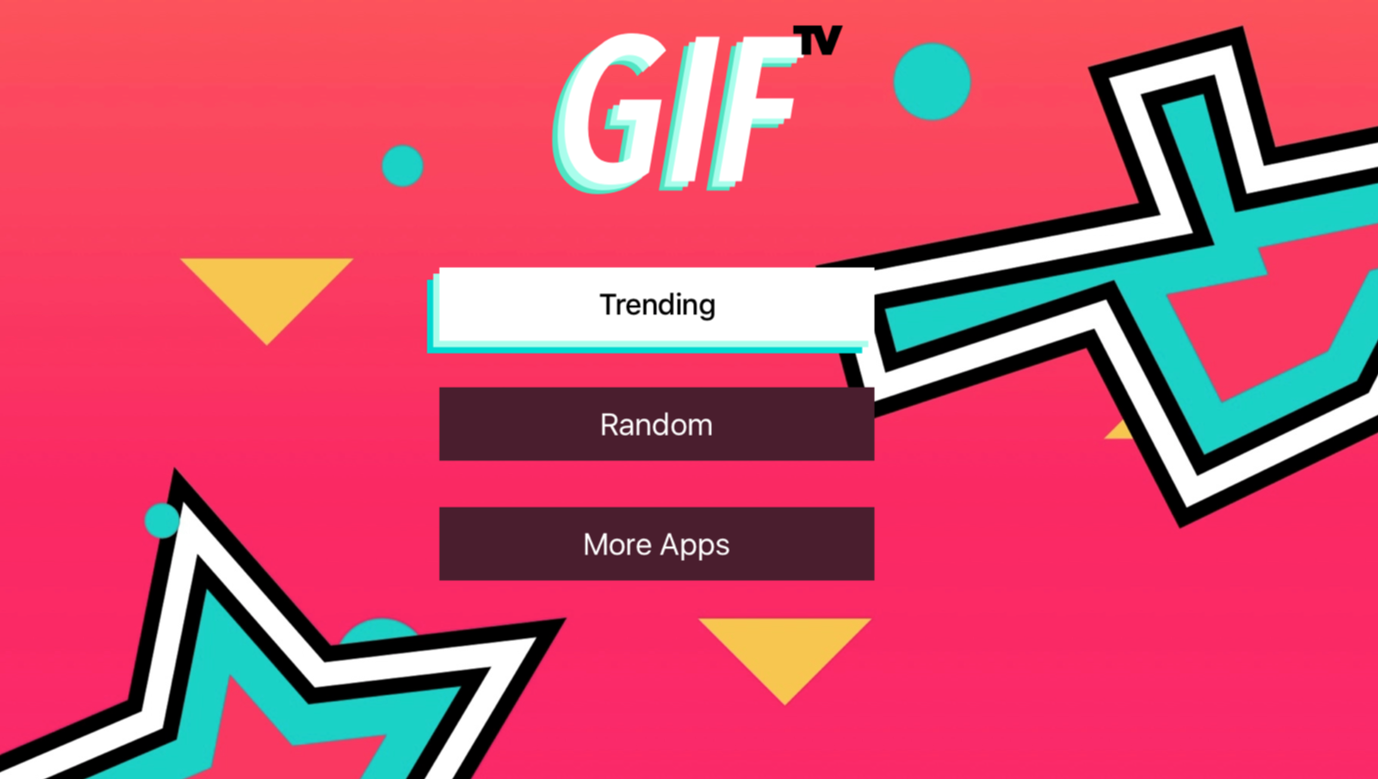 GIFtv: Free
Powered by Giphy and iTunes, GIFtv provides endless entertainment by playing animated GIFs along with the most popular songs on the music charts. You can choose between trending or randomn GIFs, and after you've selected your choice, the app does the rest.
It's a perfect app to put on when not actively using your TV, and it's almost a guarantee that a GIF will put a smile on your face.
Games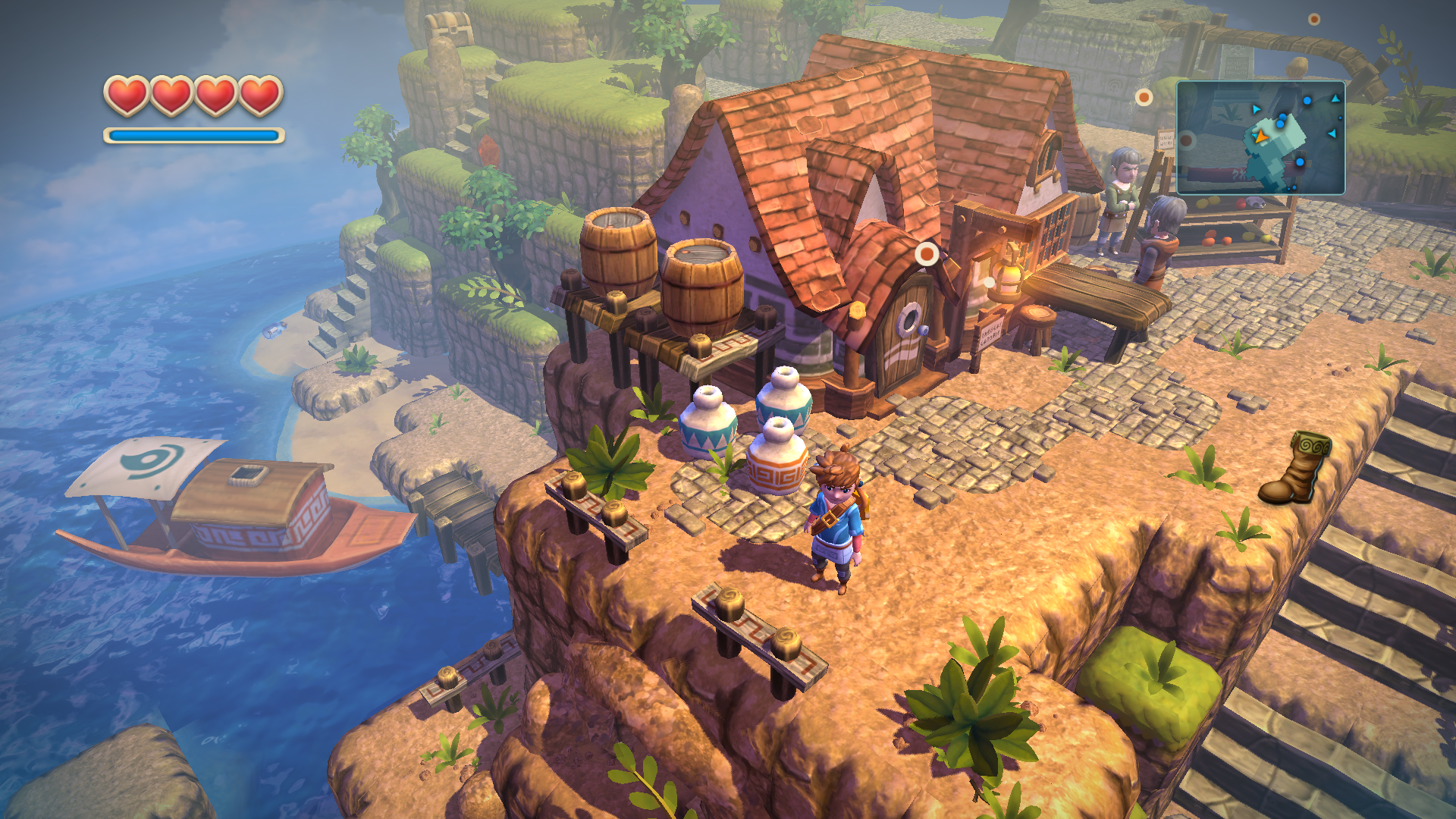 Oceanhorn: $8.99
Oceanhorn has been called out for its likeness to The Legend of Zelda. Putting that aside, this adventure game is one of the best for any Apple device. If you have a Bluetooth game controller for Apple TV, you will feel like you are playing on a console.
Pushing the A8 graphics to their limits, Oceanhorn takes your character through unfamiliar territory in search for his father. You will combat monsters, solve puzzles, fish for food, and more with over eight hours of gameplay.
Want to take it on the go? With iCloud sync, you can move from Apple TV to your iPad Pro without skipping a beat. If you've been looking for a Zelda-like RPG for tvOS, look no further.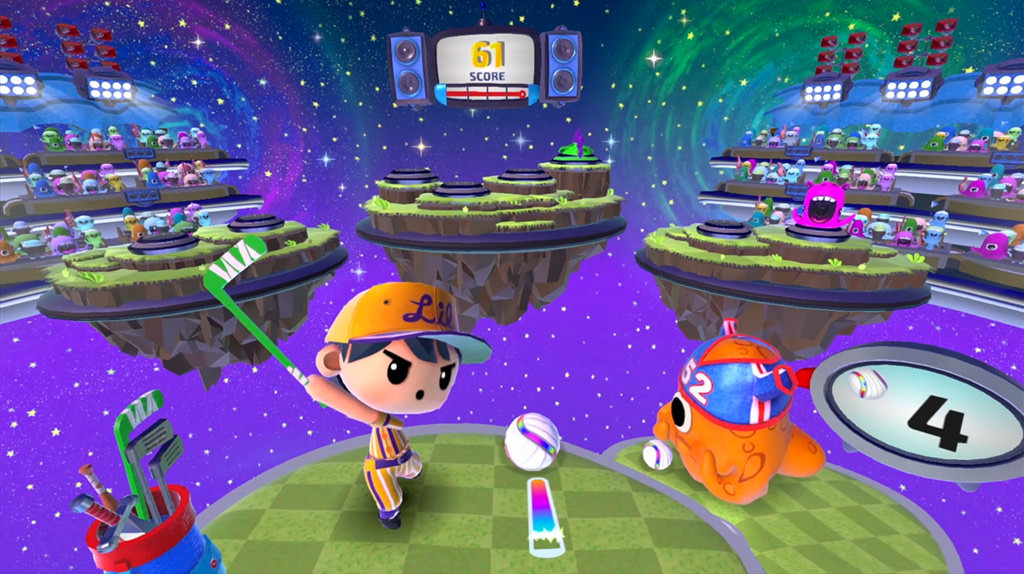 Beat Sports: $9.99
Beat Sports is a game that combines music, sports, and outer space. With four unique mini games and multiple levels for each, there is hours of gameplay and a chance to unlock pro levels. Beat Sports uses the Siri Remote's sensors so that you can swing it around like a real racquet or baseball bat.
You play as a "slugger" in outer space. She's a human up to the challenge of keeping rhythm while playing sports like tennis, baseball, and golf. Her challengers are aliens from another galaxy. The more levels she beats, the more outfit and bat customizations she can buy.
It will be tough for you not to bob your head when playing Beat Sports. The music is fantastic. The sounds are unique and get more musically complex the more you play. Beat Sports allows up to four players, and your teammates can use the free Beats Sports iOS app to play along.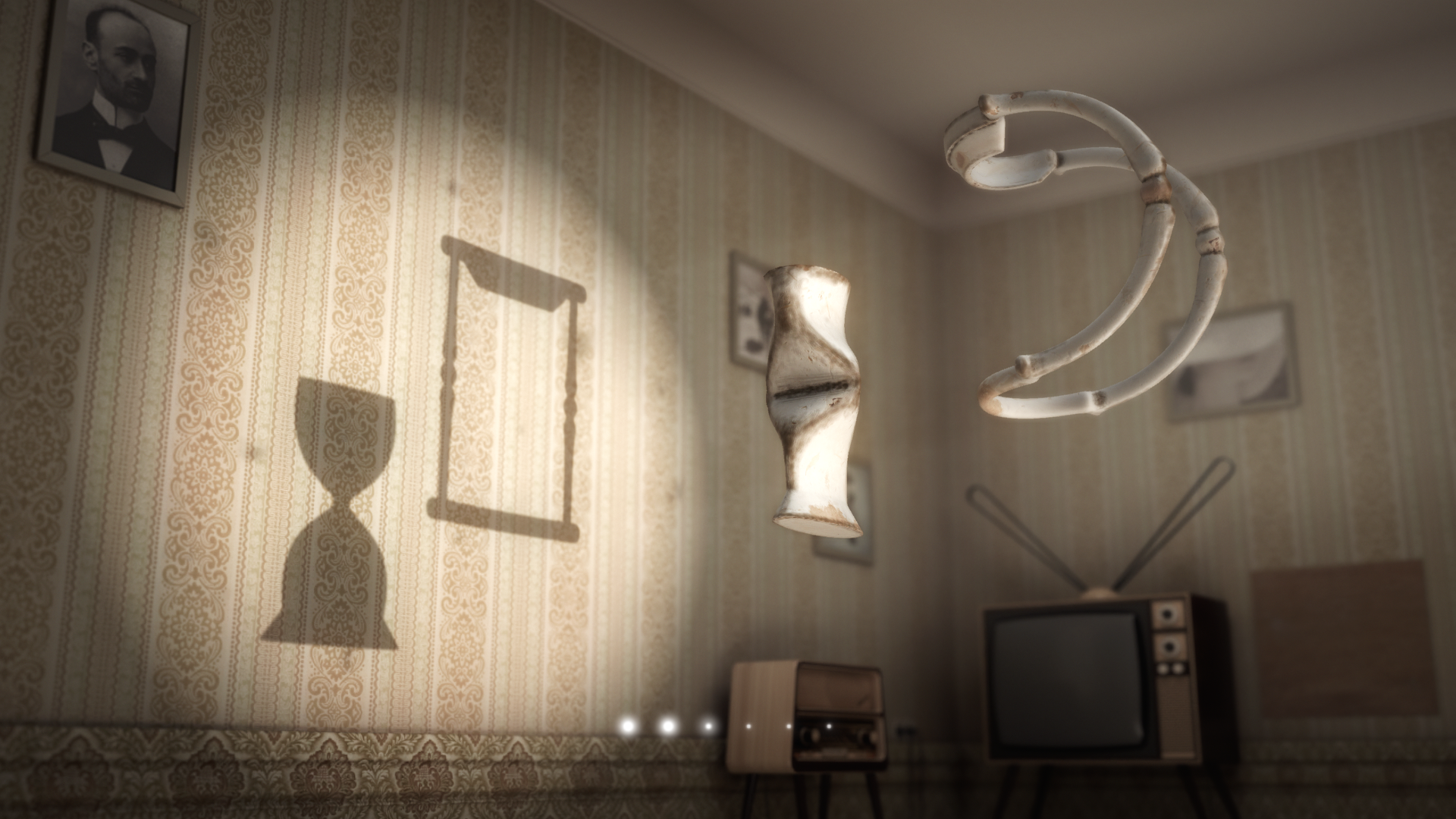 Shadowmatic: $2.99
If you enjoyed the majestic puzzler Monument Valley, then you will love Shadowmatic. Each level you are presented with abstract objects suspended in the air, with its shadow cast on the wall.
Using the Siri Remote, you must manipulate the object to make its shadow resemble a familiar item like a rabbit or teapot. Each new level becomes more challenging and provoking.
Winner of an Apple Design Award for iOS, Shadowmatic's stunning levels and calming soundtrack will give you hours of fun.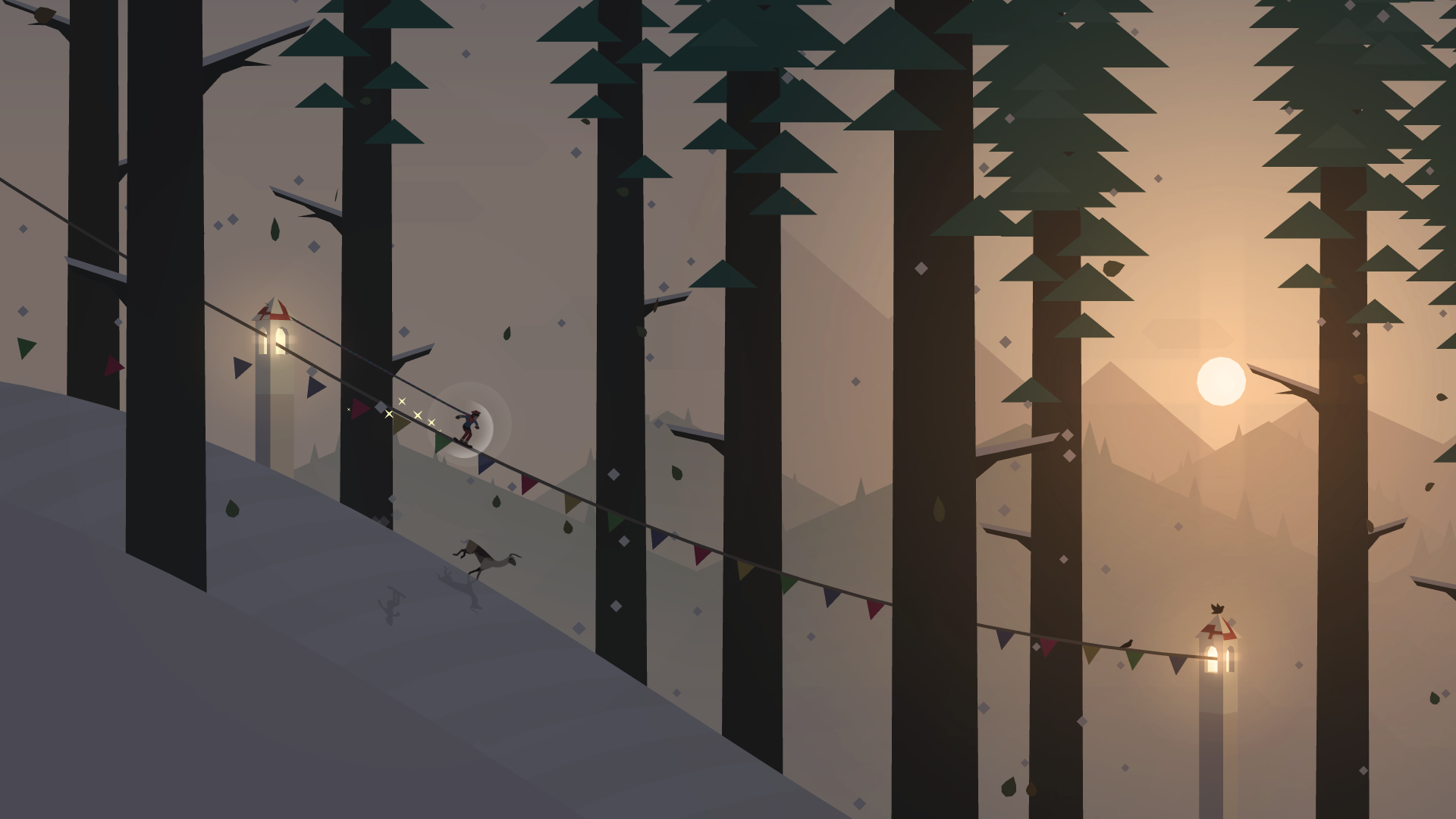 Alto's Adventure: $2.99
This endless skier has gained massive popularity on iOS, not for its original game-type, but for its beautiful visuals and soothingly addictive soundtrack.
Your objective is simple, ski down a hill for as long as you can without crashing, missing a jump, or being caught by an elder skier. Collect stars to add items like a flying wing suit and unlock new players by beating level challenges.
Whether you have experienced Alto on iOS or will download it for the first time, it looks (and sounds) wonderful on the big screen.
Asphalt 8: Airborne: Free
Asphalt 8: Airborne lets you race around the world in the latest cars from Tesla, Audi, Lamborghini, and more. Drift, jump, and spin throughout each level and spend time customizing your ride. Asphalt 8 takes advantage of the Siri Remote so that you can hold it on its side to steer left and right. Need a boost? Click Play/Pause on the remote to enable nitro mode.
Besides your standard race, Asphalt 8 has fun levels like a drifting challenge to test how well and accurate you can drift, or a knockout challenge to see how many cars you can run off the road without crashing your own. Live multiplayer makes it even more challenging and can get you more credits towards moving on to higher levels.
Although you can advance through the game without paying anything, Asphalt 8 does offer in-app purchases for car upgrades and in-game currency.