Simon Severino's Mac setup
July 31, 2017
Every week we post a new interview with someone about what software they use on their Mac, iPhone, or iPad. We do these interviews because not only are they fun, but a glimpse into what tools someone uses and how they use those tools can spark our imagination and give us an idea or insight into how we can do things better.
New setup interviews are posted every Monday; follow us on RSS or Twitter to stay up to date.
---
Who are you and what do you do?
I am Simon Severino, founder of strategy sprints, a management consultancy based in Vienna and Berlin. I love problems, especially regarding strategy and productivity. I actually hate email, but since I share my 12 favorite problems in my email signature, conversations are much more inspiring. My best days end with tangible results and a feeling of fulfillment and joy. My passions include my wife and son, maintaining a strong and healhy body in olympic triathlons, teaching strategy in MBAs, and producing the strategy show.
What is your current setup?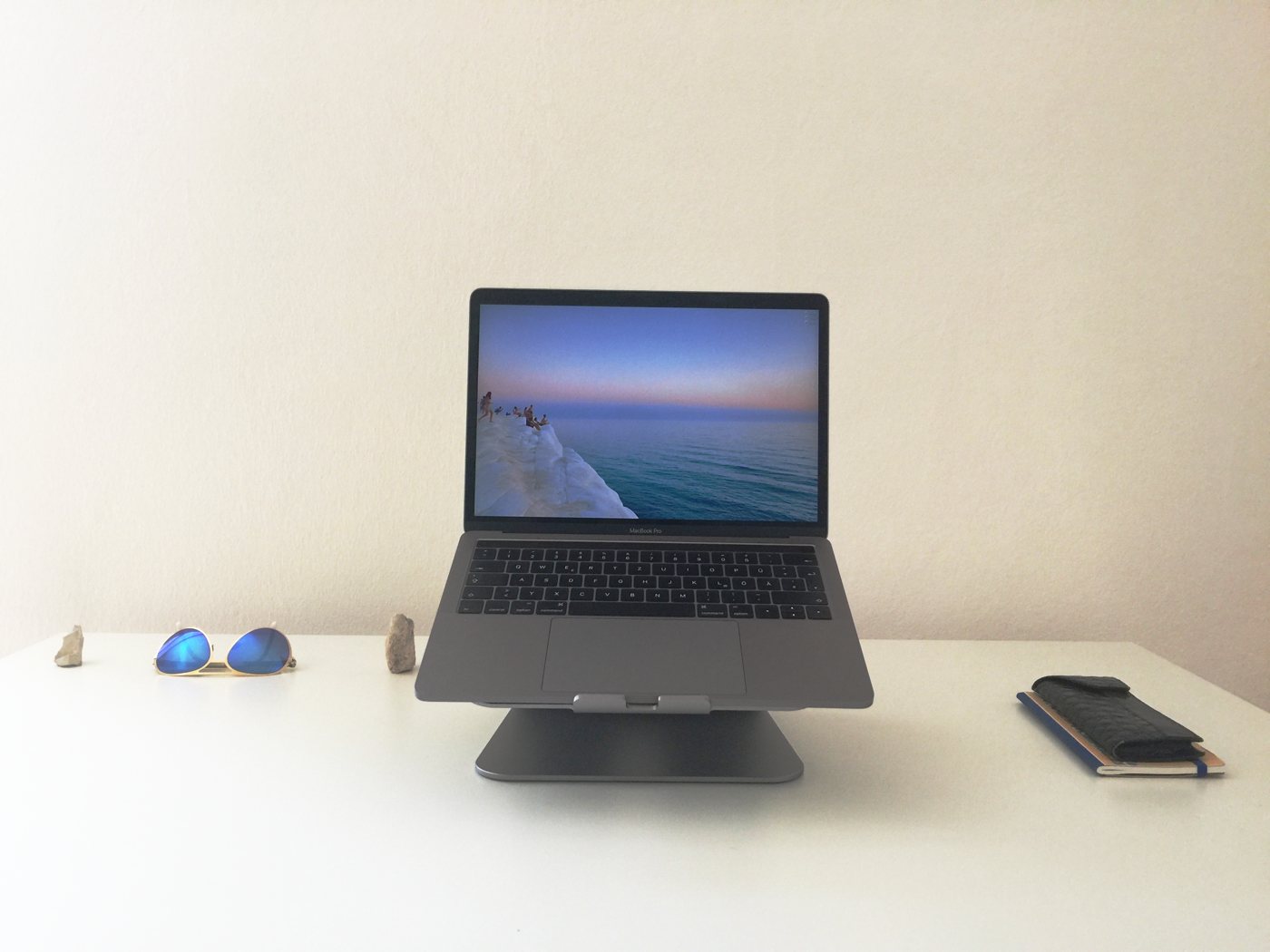 I try to keep things simple. My setup is a 13-inch space gray MacBook Pro with Touch Bar and Touch ID. It rests on a space gray Rain Design mStand on my standing desk. I also use an iPhone 6 Plus.
Where can we find your macOS wallpaper?
My current wallpaper is a picture taken by davide ragusa, which is available here.
What software do you use and for what do you use it?
How would your ideal setup look and function?
My current setup is everything I need.
---
There are more Sweet Setup interviews right here.
Want to share your setup? We'd love to hear from you. Just fill out this form with some basic information and we'll be in touch.
---
The 5 Best Productivity Apps (Sweet Setup Favorites)
Download: We spend an inordinate amount of time sorting through hundreds of apps to find the very best. This list of must-have productivity apps includes app links, quick-start info, and pro-tip workflow recommendations for each app.