How to share files from iCloud Drive
November 9, 2017
In my ever-growing quest to only use the essential services in my computing life, I recently ditched Dropbox in favor of only using iCloud Drive locally on my Mac (I use G-Suite in the web for work). One of the best features of Dropbox is how easy it is to share files. While iCloud Drive isn't as good as Dropbox, it's no slouch.
To share a file, right-click on a file in iCloud Drive, and then click Share → Add People.

On this next screen, you can choose how you want to share the file (Mail, Messages, Copy Link, etc).

If you use Messages, you'll be able to initiate the iMessage from within the share window.

If you choose Mail, you'll see a pop-up window that allows you to share the file via email.

While you can't share folders like Dropbox, iCloud Drive's features are pretty solid.
---
We have more helpful tips right here.
---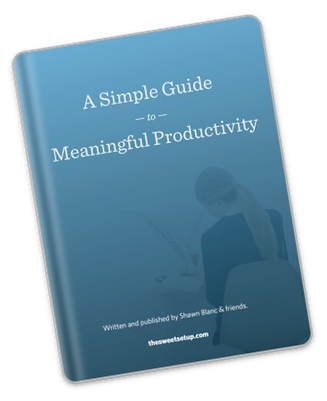 Get Back Hours Per Week
Discover how to improve your workflows and get more focus with this free, in-depth guide to productivity.