How to set up a robust web reading environment
September 13, 2017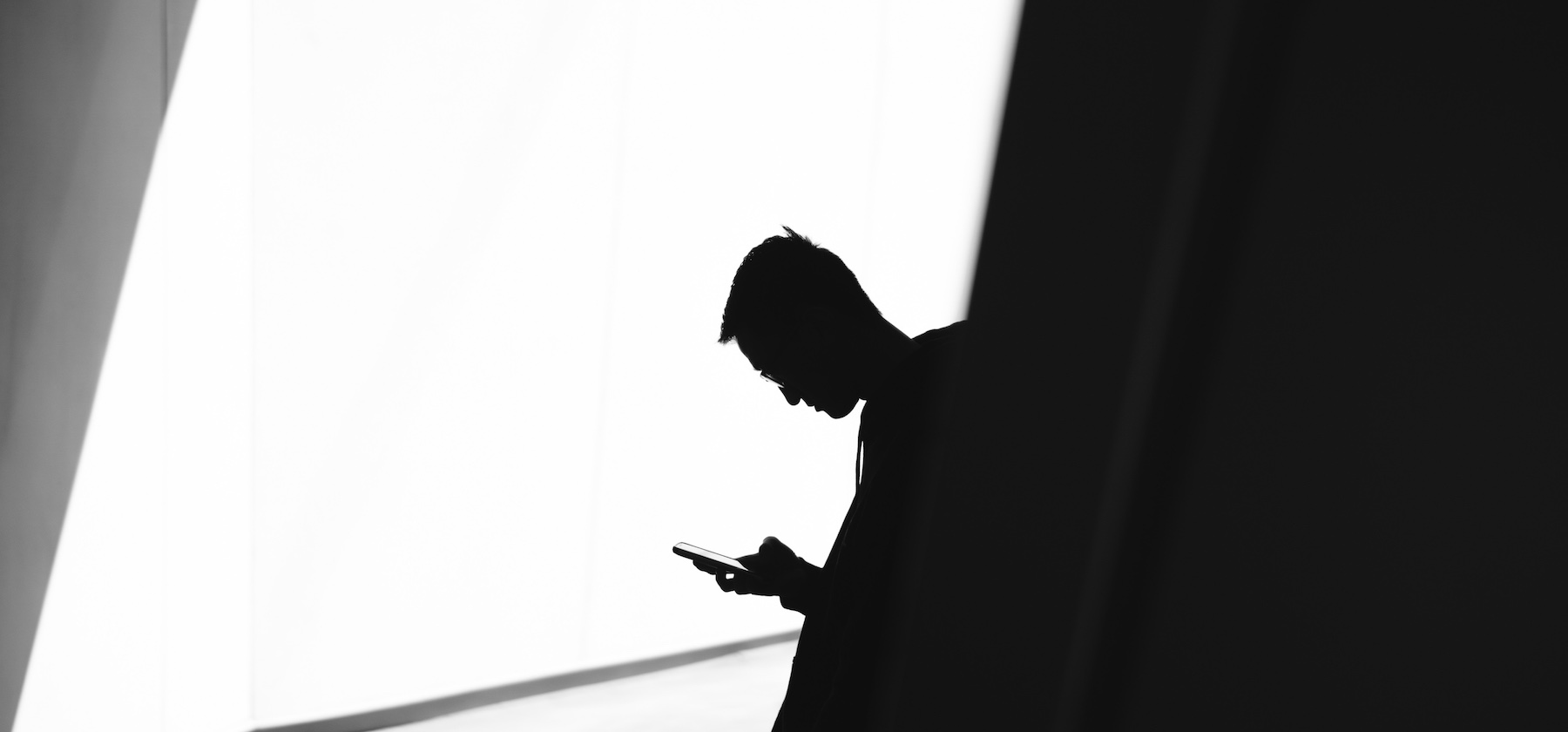 Courtesy of Unsplash
One of my least favorite activities is spending time looking for a web page or article I recently enjoyed, but can no longer find. Searching through several months of browsing history in Safari is a less than ideal experience. Knowing that I have plenty of tools at my disposal to archive content and save myself from this type of scenario is the icing on this particular cake of frustration.
Pinboard is the service of choice for long-term archiving of web content and is the recommended choice from The Sweet Setup. It's so obvious that we don't even have an article comparing it with other options. Instead, we focused on comparing the best services to use with Pinboard. It's not the prettiest tool out there, but sometimes the function is so good that form can be ignored.
I've had my Pinboard account for 3+ years, but realized recently that I still find myself in the above scenario from time to time. I'll go looking for an article that comes to mind, but be unsure of where to look. Instapaper? Pinboard? Perhaps Medium? Did I read it in an RSS client, or in the browser? Although 95% of the good content I come across ends up in Pinboard, there are a few gaps in my reading "workflow."
So, I set out to review my tools and the current options available to see if I could fill in those gaps.
Activity, Not Tools
Rather than take a look at all the tools, services, and apps that work with Pinboard, it makes more sense to review my behavior. In what scenarios do I come across good content that I may want to refer to in the future? If I can answer that question, then I can review my tools and ensure each is in some way saving the good stuff to Pinboard.
I usually come across good content in the following ways:
from my RSS subscriptions (old man!)
from email newsletter subscriptions
reading through my Twitter feed
shared content from coworkers and peers in the various Slacks I belong to
reading specific articles on Instapaper and Medium
general web browsing
Once I noted all these scenarios, two different primary activities were consistent. I am usually doing one of two things: a) purposefully reading web content or b) doing some other activity when potentially good content comes my way. Let's call the first activity reading and the second activity processing.
For the second activity, I don't always want the content sent to Pinboard immediately. An article title may have caught my eye, but I'm not sure of the quality or the actual content at this point. For this reason, I love Instapaper.
Instapaper allows me to triage this "content with potential" to be reviewed and read later. Many times, an article may be processed, or even read in full, but I do not want to save it in Pinboard. I consider Instapaper a bit of a filter for my Pinboard account. Just having an article sit unread for a while will help me see that I'm not interested. I often save things for reading later when I'm hopped up on my morning caffeine, only to realize later it doesn't look that great.
One thing to mention is that Pinboard can also be used as a "read it later" service. Each entry in your account can be marked as read or unread. However, I prefer Instapaper for the reading experience and for the ability to highlight passages. So, Instapaper is my reading service, where Pinboard is my archiving service.
The first activity (reading) is where I want a solid mechanism for getting stuff into Pinboard. When I sit down to actually read content that I've "saved for later," there is usually at least one article that will resound with me and I'll want to refer to it in the future.
The one other important factor to note is that most of these activities are multi-device. I can spend time reading RSS, email newsletters, browsing Twitter or Slack, and reading articles in Instapaper and Medium on my desktop or iOS devices. In some cases, I use the native client of the service itself. But many times, it can be a third-party client. In all scenarios, I want to be able to get stuff into Pinboard or Instapaper.
Thankfully, most of the apps I use today support both services.
Putting It All Together
My processing takes place in many different applications and scenarios. A teammate may share a link in Slack, an email newsletter my include something related to my interests, or a peer may mention an article on Twitter. In each of those cases, I will open each article in the browser, give it a quick glance, and save it to Instapaper with the Safari bookmarklet if it still holds my interest. That's the first step.
RSS is a bit of a hybrid. I may read an article right there in my RSS client (ReadKit on macOS and Reeder on iOS), but I spend most of my time processing unread items and seeing which ones look good enough to read in full. RSS clients are well-versed in these matters and most support Instapaper and Pinboard. So, if I have time to read an article, I can use the Share extension to save the article to Pinboard (complete with tags). If I choose not to read it in the moment, I can use the share extension to save it to Instapaper for later.
When it comes to the actual reading, I spend around 75% of my time in Instapaper and 25% in Medium. But thanks to IFTTT, I can set up applets to save items I enjoyed to Pinboard. I read my articles and use the Like (Instapaper) or Claps (Medium) features in each service. I can move on knowing that each applet will save the article to Pinboard for later reference.
With all this in place, Instapaper and Pinboard are my primary tools (with IFTTT greasing the wheels in places), and share extensions and bookmarklets covering the remaining gaps. Being mindful of my different reading activities helps me to remember the primary purpose of each tool.
And that in turn should reduce the uncertainty about where to look for that dang article!
---
We have more useful workflow examples right here.
Wait. There's a Bonus….
Custom Productivity Templates
We have a set of custom productivity templates that work well with the iPad app, GoodNotes. And if you want to try them out, we've put together a free guide that can help you.
We'll show you…
How to create and save custom page templates in GoodNotes.
How to use those page templates to transform GoodNotes into your own productivity notebook (or any other type of notebook replacement).
Plus, we also have included a couple of our custom productivity templates for you to get started with. These templates are right out of our popular productivity course.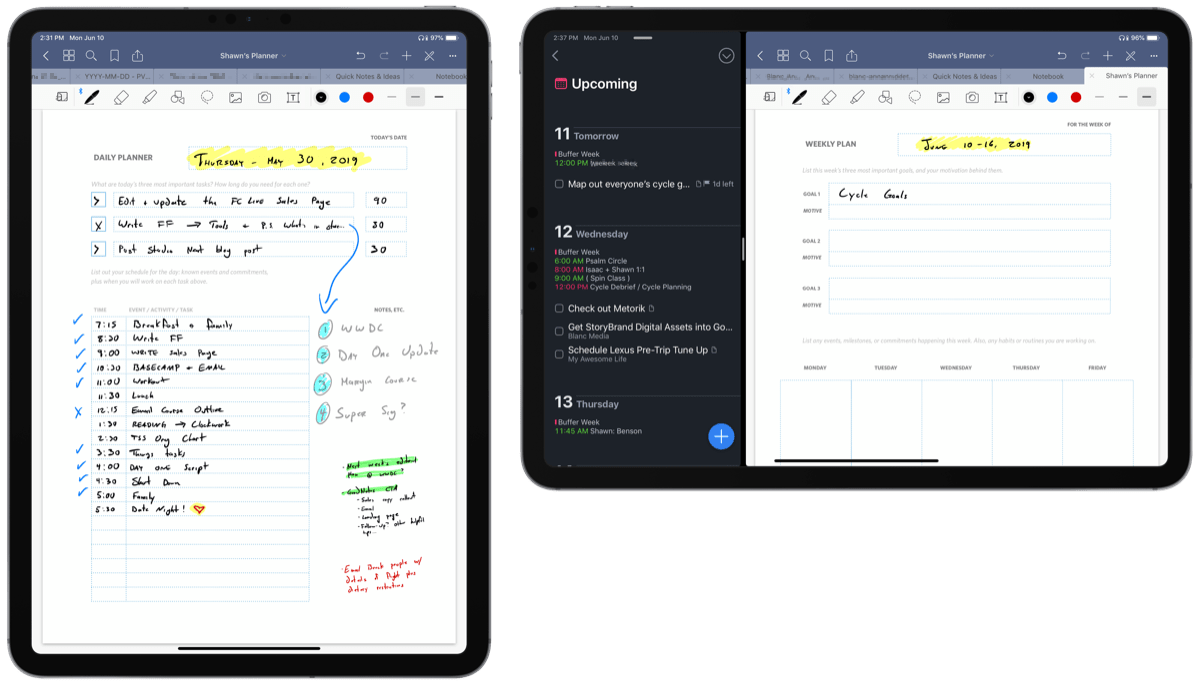 The custom templates and the guide are available for FREE to our email subscriber community. And you can get it right now. By joining the Sweet Setup community you'll also get access to our other guides, early previews to big new reviews and workflow articles we are working on, weekly roundups of our best content, and more.