Screens 4 for macOS Launched
May 23, 2017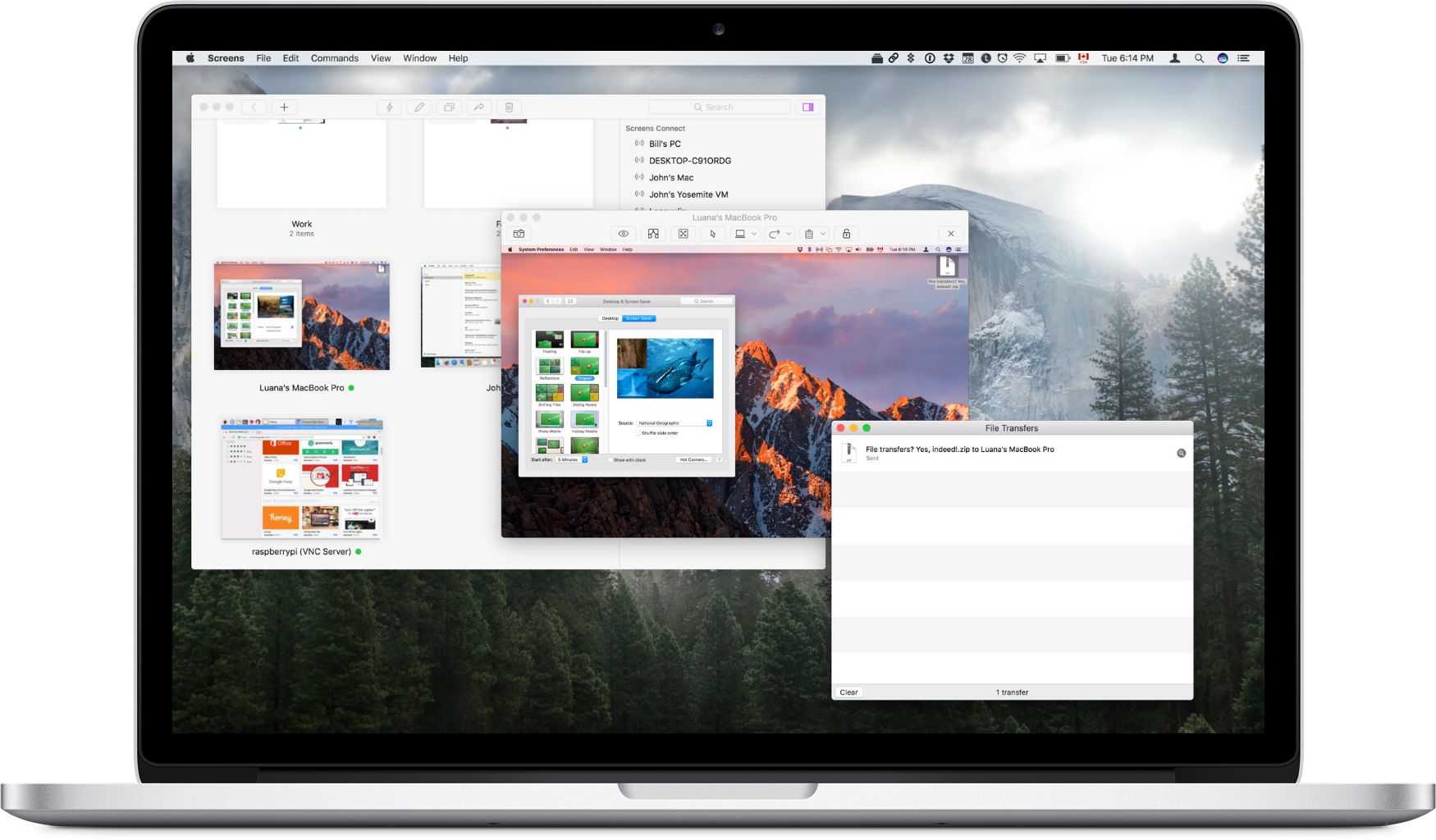 Screens, the best remote access solution for macOS and iOS, was just updated to version 4 on the macOS version. I've been a big fan of Screens for years, and version 4 was an immediate upgrade for me.
So what's new in version 4? The biggest enhancement for me is drag and drop file transfers between Macs. I use Screens to access several remote Macs, and this is a great feature. Rather than having to sync the file via Dropbox or some other method, I can just drop it right from the host Mac.
There is also an updated user interface, Touch Bar support, and a new Curtain Mode that will blank out the display on remote Macs if you want to hide what you are doing.
Screens 4 is a paid upgrade. You can buy it for $29.99 on the Mac App Store. Existing customers can get a discount off the upgrade by visiting the developer's website. If you purchased Screens 3 after January 31, 2017, version 4 is free.