Save 63% on all TSS Productivity Courses for Black Friday and Cyber Monday
December 1, 2019
Are you thinking of evaluating your task management system for the New Year?
Once or twice I year I like to take a look at my own workflows to ensure I'm using the best tools and that my whole "system" is efficient.
I've found that things which worked well for me a year ago don't necessarily work well for me still today.
Plus, there is much more to time and task management than the apps and tools you use.
Here are a few underrated suggestions that can make a huge difference for being more productive and focused.
1. Get Clear
Getting clear about your priorities, values, and goals can be extremely difficult. It takes deep work to drill down to that which truly matters most.
But without clarity — without direction — then you cannot be productive. The very definition of focus is "maximum clarity".
In my productivity course, All the Things, I share with you the process I use for getting focused each week and each day.
2. Eliminate Distractions
This is where the Monument Valley soundtrack comes in to play. For me, having a routine for my focused, writing time helps tremendously to stay on track. (Something I will tell you more about later.)
Some of the ways that I eliminate distractions include:
Writing with Ulysses in full-screen mode.
Keeping all of my devices in Do Not Disturb until lunch.
Listening to the same, instrumental background music every day. This serves as somewhat of a pavlovian reminder that it's time to focus.
3. Celebrate Progress
There is no way we can all keep up with the endless feeds of our inboxes and social media stream. There must be a better way to recognize the success of a day's work than to have gotten everything to "inbox zero".
That's why I have a couple different approaches to tracking my daily wins and celebrating my progress — even for simple things.
The first approach is that I have a page in my notebook where I write down my highlight from the day and also check off the boxes for the habits I am tracking during the month.
(There are PDF templates for this — and more — that are part of the GoodNotes course included in our Complete Training Bundle.)
My other approach is to journal in my Day One app. In addition to everything else I toss into Day One, I also take time about once a week to write down my wins, highlights, lessons learned, and other tidbits from the past seven days.
---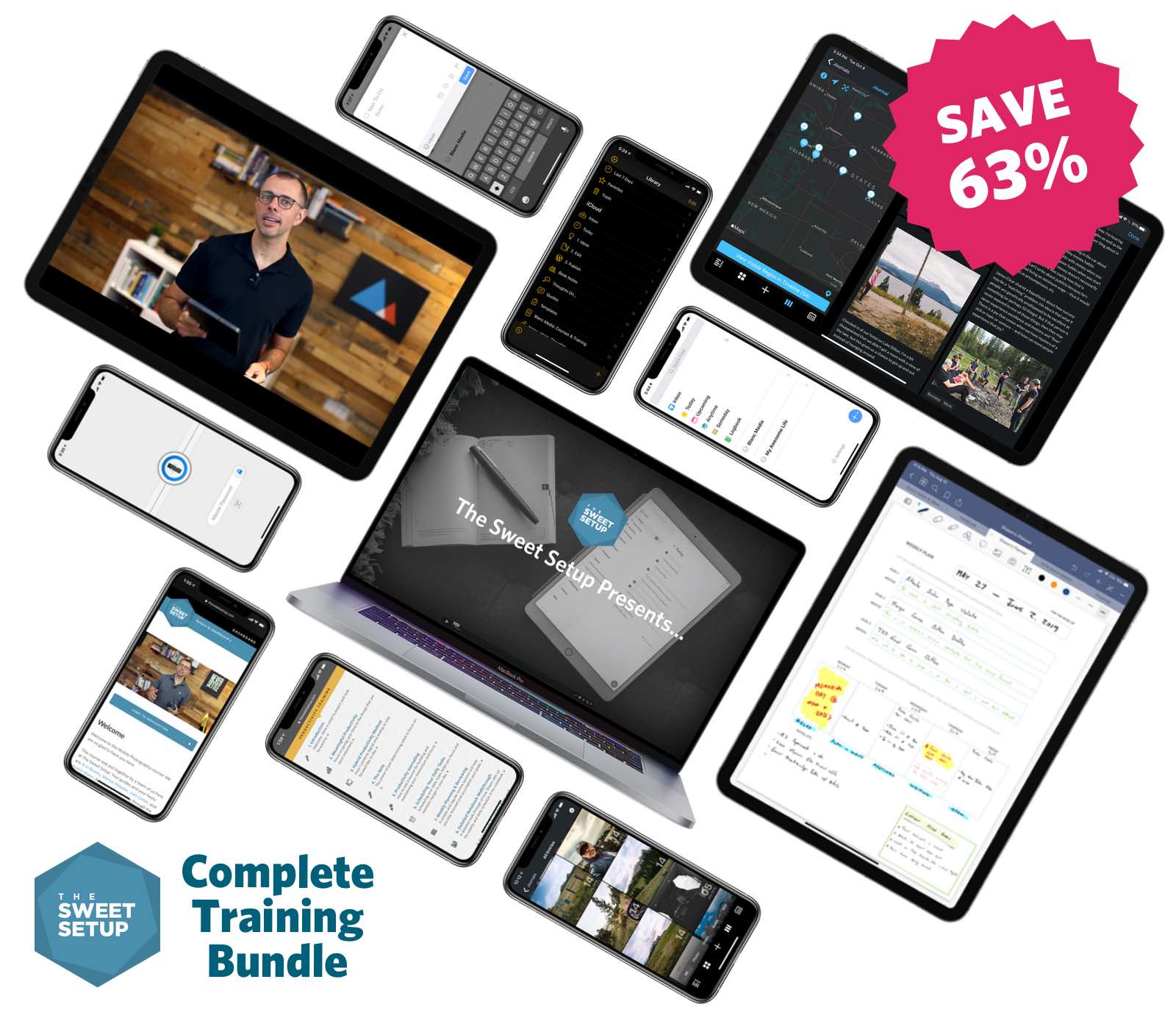 Let Us Help You Improve Your Productivity
If you're wanting to look at your own workflows and ensure you are using the best tools and that your whole "system" is efficient, let us help.
Right now you can get ALL of our courses, bundled together, for only $99. (A savings of $171 (63%).)
The Complete Training Bundle includes our popular productivity course, our writing course, and our journaling course (among others).
All the Things
Learn Ulysses
Learn GoodNotes + Templates
Mobile Photography
Unlock 1Password
Day One in Depth
Total Value: $270.
Your price for Cyber Monday: $99
Want to learn more? Here's the sales page with more details. But you may want to move quickly. The Complete Training Bundle deal expires Monday, December 2.