Sahil Parikh's Mac, iPhone, and Watch setup
February 5, 2018
Every week, we post a new interview with someone about what software they use on their Mac, iPhone, or iPad. We do these interviews because not only are they fun, but a glimpse into what tools someone uses and how they use those tools can spark our imagination and give us an idea or insight into how we can do things better.
New setup interviews are posted every Monday; follow us on RSS or Twitter to stay up to date.
---
Who are you and what do you do?
My name is Sahil Parikh, and I am a husband, father, and the founder of Brightpod — a web-based project management & time tracking software for digital marketing teams. I am also an author of a book called The SaaS Edge (2011, Tata McGraw-Hill) and an avid golfer (a round every Saturday is like meditation). My motto is "Life is short. Work smart. Have fun."
What is your current setup?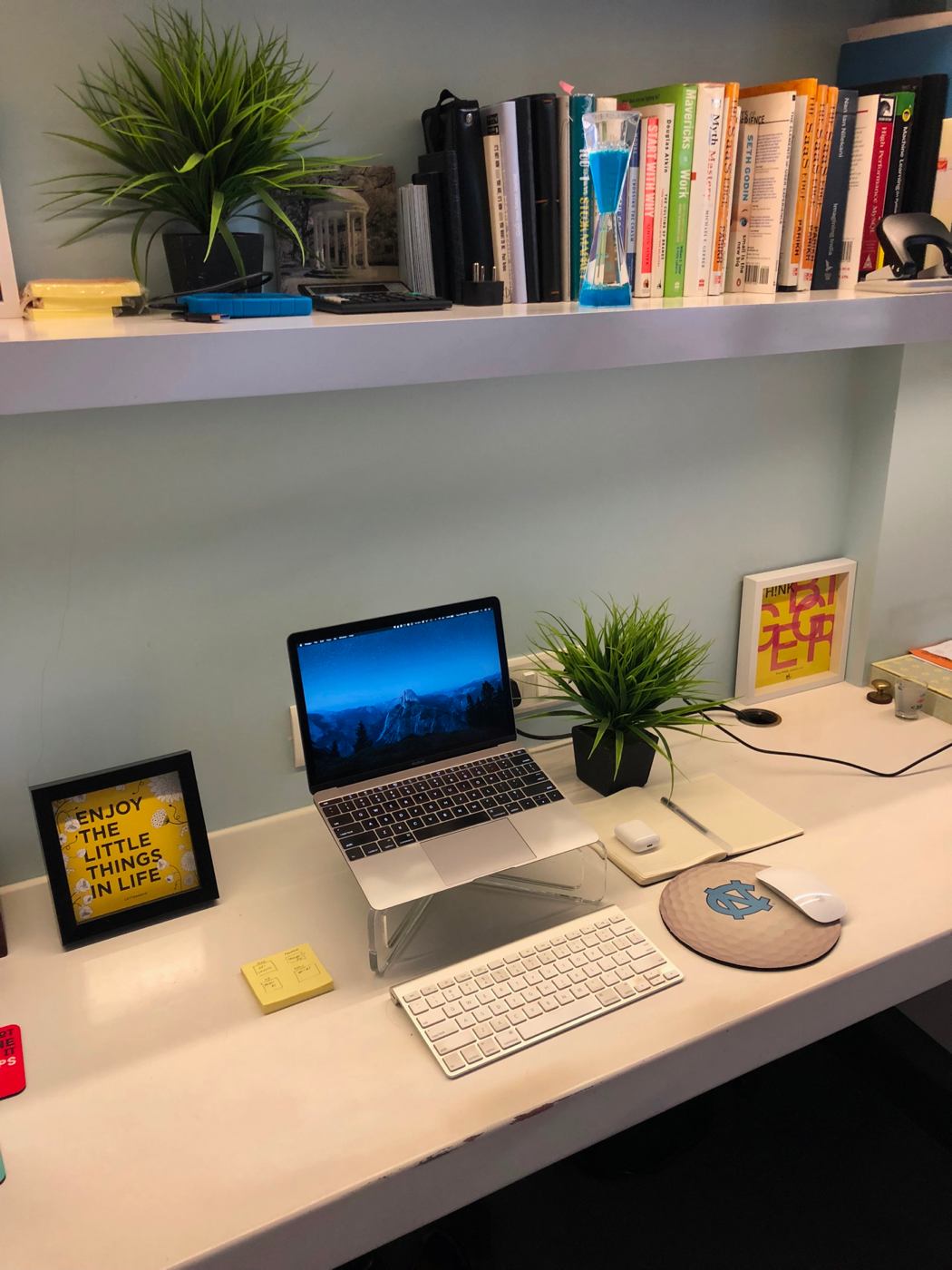 I currently use a 12-inch MacBook that I bought while traveling to Boston in the summer of 2015. I use the Twelve South GhostStand with an external keyboard and mouse from my old iMac (my 2011 iMac display went blank after about 5 years). I back up the MacBook using an external hard disk via Time Machine. I try to keep my setup simple by using just one monitor that helps me focus on the task at hand. I have tried with multiple monitors in the past, but that just distracted me.
Where can we find your macOS wallpaper?
It is the stock macOS wallpaper called El Capitan 2. I like this one with its blue colors, mountains, and stars in the distance.
What software do you use and for what do you use it?
I love using software that is well-designed and makes me feel good. Here are my top apps on the MacBook.
Astro: Powerful AI-powered email app that works on all my devices. I really dig the snooze (isn't it a must now!), send later and remind me if not replied feature. I oftentimes send emails for which I need to get feedback and instead of just keeping the email in my inbox I archive it and let Astrobot remind me to follow up in x number of days. I keep thinking – "why can't Apple just buy one of these awesome email apps and replace the stock Mail app?"
Slack: Part of our remote team is on Slack so we discuss things, chalk out ideas, and share articles worth reading. A lot of our dev discussions happen over Slack rather than email. For anything that requires me to think over a day, I prefer to use email.
Evernote: I use it more as a filing cabinet. Receipts, docs, travel confirmations, manuals, etc. all go in Evernote. I like the email to Evernote feature — makes it really simple to just forward a travel confirmation into a "travel-summer-2018" notebook.
Notes: I'm super impressed with Apple's Notes app, so all my daily planning and note-taking makes its way here. In fact, I am writing this interview in the Notes app.
1Password: Couldn't live without this app! I am trying to get my non-technical friends to use 1Password. It amazes me that people still store their credentials in plain docs.
Day One: I really like how well Day One is designed. I try to journal almost daily with quick insights into how I am feeling. Sometimes, I'll put the best picture from that day.
Pixelmator: I wear many hats at work and prefer to be in control of my work, so instead of sending an image for cropping to my designer, I just get it done myself with Pixelmator. Or, if I have to add some text or gradiency to an image, I'll just do it.
Awareness: This neat little utility plays a gong sound every 30 minutes so I know I need to take a break.
Droplr: Insanely easy to take screenshots, mark them up and share them with a link. I use it almost daily for product updates or communicating with my designer if something does not look right in Brightpod.
Sublime Text 2: I used to be a coder, so I still code a feature a month. It makes me feel good to contribute to the product. Coding helps me focus and get in the zone. I have been using Sublime Text for 5 years now.
Yoink: A simple Mac utility to simplify drag and drop. Great if you are using multiple desktops.
How would your ideal setup look and function?
I don't want to carry my MacBook to work each day, but then I don't want to set up a second iMac with all the apps again at work. What if my MacBook's preferences/apps/setting etc. were mirrored on all my devices? This way, all my devices are in sync and it really doesn't matter which one I use. Somedays, I'd like to start working from the MacBook in the morning and then continue on the iMac at the office. It is a seamless transition. Everything stays mirrored. Even the position of the icons on the desktop!
Think of this as "Continuity" between devices, but for everything that you do on those devices.
---
What iPhone do you have?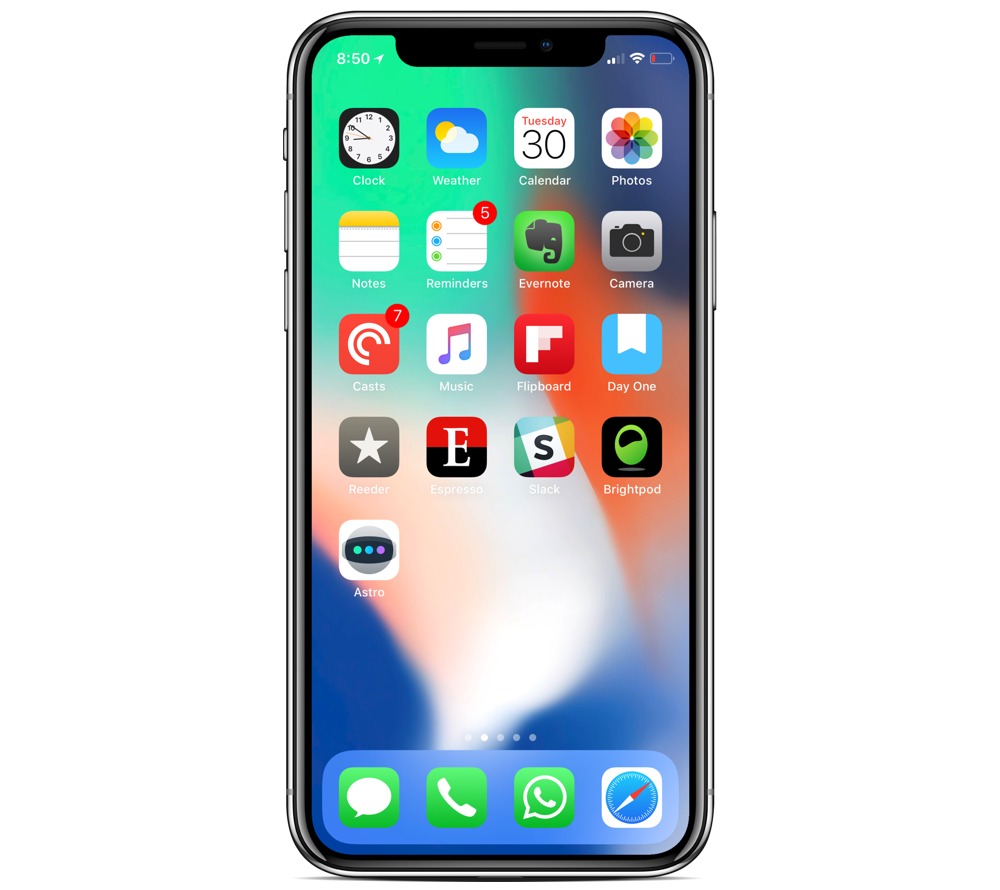 I have the 64GB Space Gray iPhone X. I love the all-screen OLED Multi-Touch display. Reading on the X is a pleasure. I do think that once you use the X you can ever go back to the previous iPhone models. I normally don't put any covers or screen guards on my iPhones, but the glass back of this one is protected by Barely There by Casemate.
I'll probably use the case for a few months and then get rid of it. In addition, I use the AirPods with my phone all the time – the AirPods are the second best thing to have come out of Apple.
Where can we find your wallpaper online?
It is the iPhone X stock wallpaper.
What apps do you use the most, and why?
Since I live in India, WhatsApp is my chat app of choice. That is how I stay in touch with pretty much everyone. I used to have Facebook, but I recently deleted it from the phone. Out of sight, out of mind. I don't miss it. I'll dive into Facebook a couple of times a week from the Mac.
Most of the Mac apps are the ones I use on the
iPhone as well:
Other than these, I use the stock Calendar for all my events, Apple Music and Pocket Casts for when I am working out, and Reeder to stay on top of a couple of blogs. Flipboard looks great on the X — I don't use it daily, but a few times a week.
I think the biggest decision we all make is what to do during "downtime." Do we get inside an app or look up and see the world? I am trying to minimize the number of "reading" apps.
Other than the above apps, I use Google Maps to check for traffic each day before I leave home. The Stocks app keeps me updated with my investments. The Brightpod app is the newest app on my home screen as we are preparing it to launch to all our customers.
Which app could you not live without?
It would have to be the Reminders app as it is so well integrated with Siri. All my recurring reminders to pay bills, etc. are in Reminders. It's a must-have for me on a daily basis.
---
Which Watch do you have?
I have the 42mm Apple Watch Series 3 Nike+ (Silver Aluminum Case with Pure Platinum/Black Nike Sport Band).
How are you using your Watch on a daily basis?
I don't use the Watch on a daily basis. I love mechanical watches, so this one was bought purely because we are soon to be working on a watchOS app for Brightpod. So, I currently wear the watch only when I am playing sports (golf, tennis, swimming). I don't like getting notifications on my wrist. Isn't the phone enough?
What apps do you use the most, and why?
I use the Workout app to track my swim laps. II use Pocket Casts to listen to podcasts when I am going for a walk or a jog, Golf Shot to track the distance of my ball to the hole while playing golf. I also use Siri to set reminders — Siri on the watch works so much better than on the phone.
---
There are more Sweet Setup interviews right here.
Want to share your setup? We'd love to hear from you. Just fill out this form with some basic information and we'll be in touch.
---
Wait. There's a Bonus….
Custom Productivity Templates
We have a set of custom productivity templates that work well with the iPad app, GoodNotes. And if you want to try them out, we've put together a free guide that can help you.
We'll show you…
How to create and save custom page templates in GoodNotes.
How to use those page templates to transform GoodNotes into your own productivity notebook (or any other type of notebook replacement).
Plus, we also have included a couple of our custom productivity templates for you to get started with. These templates are right out of our popular productivity course.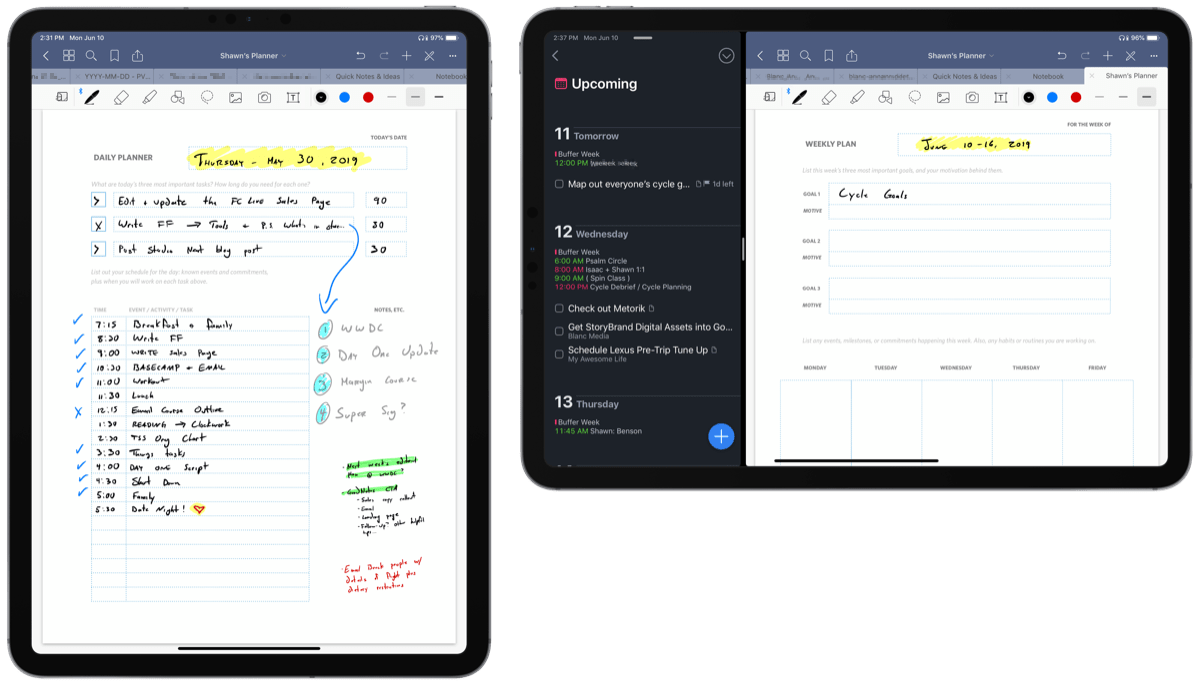 The custom templates and the guide are available for FREE to our email subscriber community. And you can get it right now. By joining the Sweet Setup community you'll also get access to our other guides, early previews to big new reviews and workflow articles we are working on, weekly roundups of our best content, and more.