A roundup of iOS 11 augmented reality apps
November 14, 2017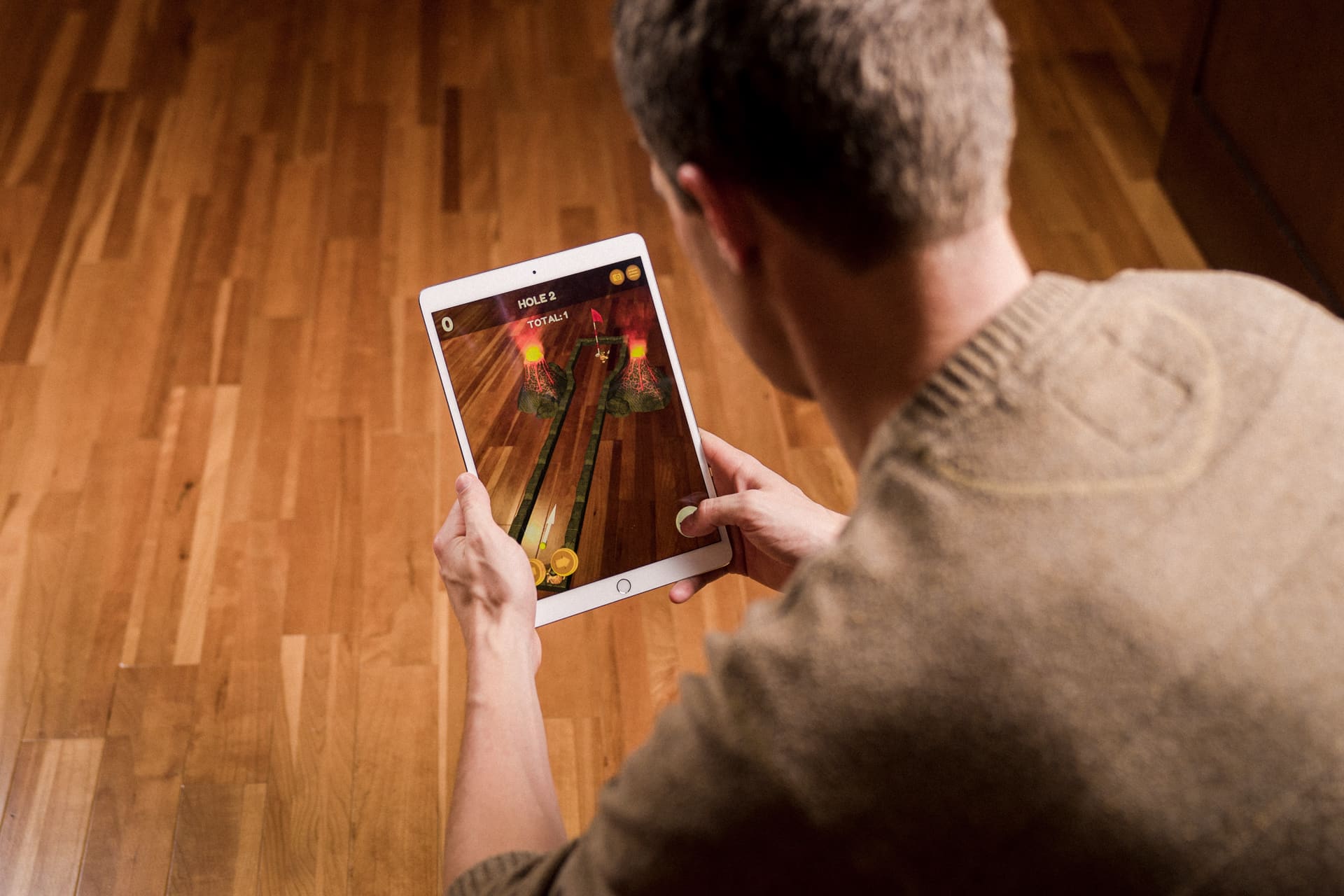 Augmented Reality (AR) support was one of the most notable features of iOS 11, which is compatible with iPhone 6s and newer. With iPad, it requires an iPad Pro (9.7″, 10.5″, or 12.9″) or the latest 5th generation iPad.
iOS 11 introduces ARKit, a new framework that allows you to easily create unparalleled augmented reality experiences for iPhone and iPad. By blending digital objects and information with the environment around you, ARKit takes apps beyond the screen, freeing them to interact with the real world in entirely new ways.
iOS 11 has been on the market for a few months now, so we thought we'd take a look at a few of the hottest AR apps. Do you have any to add? Let us know via @thesweetsetup on Twitter.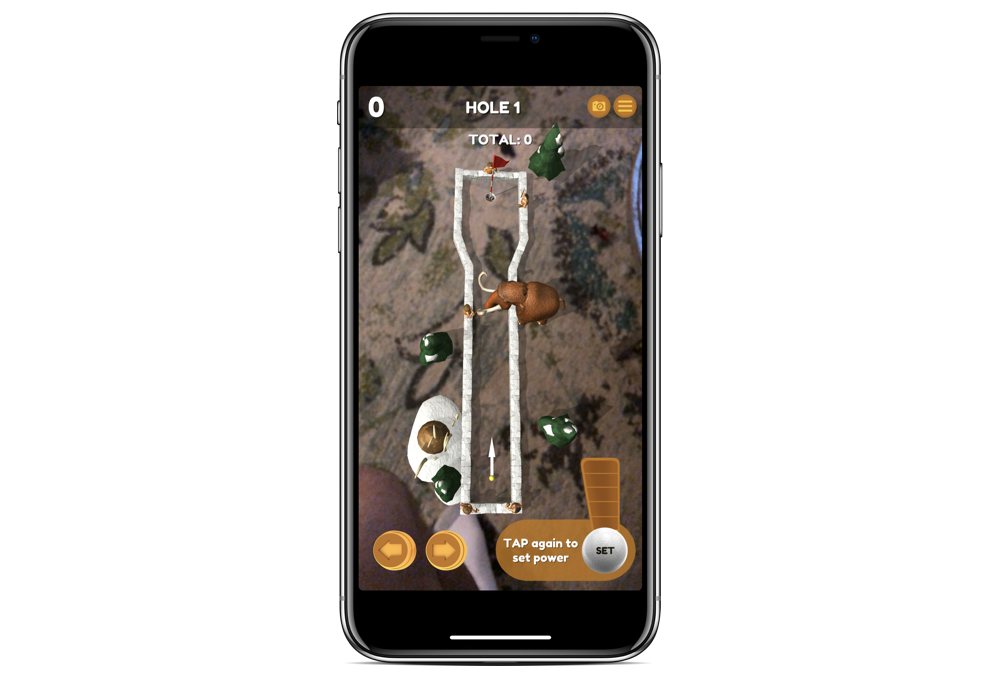 This app was one of the first I tried, and it was a lot of fun! It's a simple mini golf game that you play wherever you are. It supports up to four players, and it's already optimized for iPhone X.
Mammoth Mini Golf AR can be downloaded from the App Store for $4.99
INKHUNTER is a pretty interesting app. You can load a tattoo design into the app (or use one of the included ones) to see how it would look on your body before you decide to have it permanently inked.
INKHUNTER is a free app on The App Store.
Stack AR is a fairly mindless game. You have to line up blocks on top of each other. Each time you don't get it exact, you lose the difference. The AR version isn't a lot of fun in my opinion, but the actual standalone game is. The AR version seems to be included to say it's an AR app, but it doesn't add much.
Stacked AR is a free app on The App Store.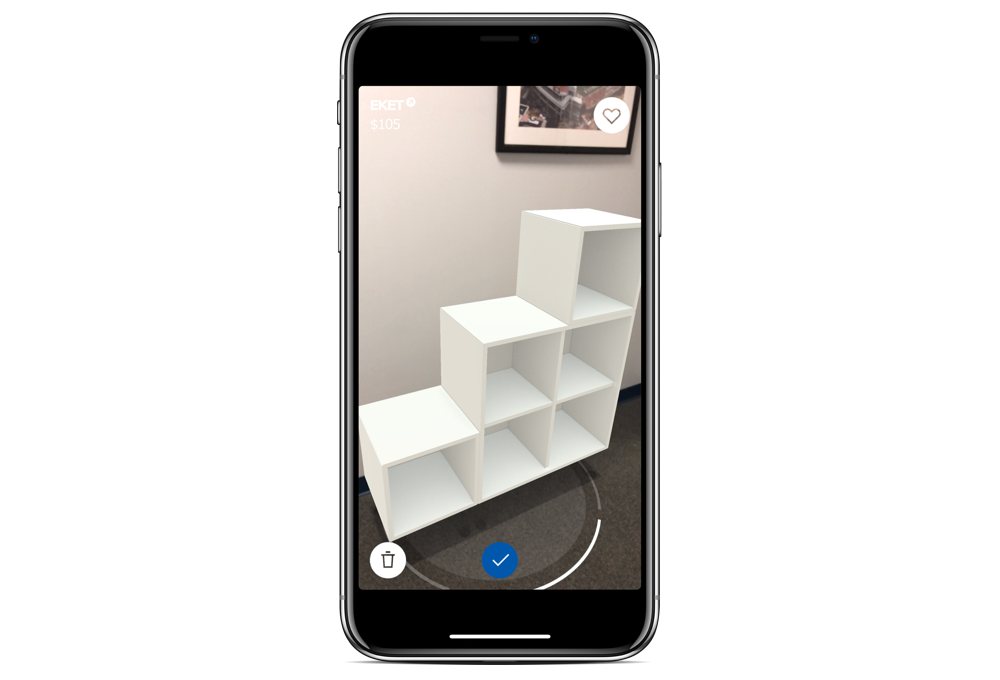 This app, in my opinion, is one of the best uses of AR. My wife loves to decorate, and that often means bringing a lamp home to see how it looks. With AR, you could simply place the lamp in your room. As cameras keep getting better, this use will become even more life-like. With IKEA Place, you can take furniture from Ikea and place it in your home.
IKEA Place is a free download on The App Store.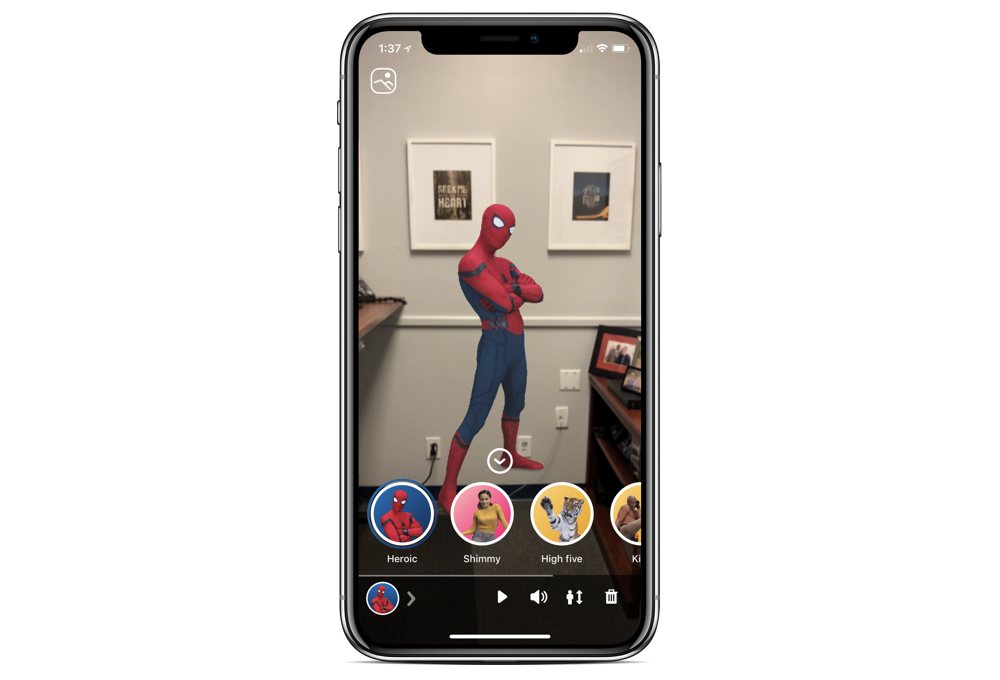 Holo is actually the first AR app I tested after iOS 11 launched. It allows you to insert 3D characters into your surroundings. For example, you could put a Zombie next to your dog. New characters are added weekly, and the app allows you to share the videos to other apps as well.
Holo is a free download on The App Store.
Paint Space AR allows you draw in 3D in an open environment. You can also add special effects like snow, rain, and fireworks. The app is fun, but I was a bit bored after about ten minutes.
Paint Space AR is a free download on The App Store, and there is an in-app purchase for additional effects.
Houzz is a really fantastic app for trying out furniture in your room. It works similar to the IKEA Place app that I mentioned before, but with a different range of products. After you view items in your room, you can immediately purchase them. Based on what I am seeing with these apps, AR is the future of design-based commerce.

If you watched the WWDC Keynote, you will probably remember this game. In The Machines, you battle the computer or your friends using AR features. Your kitchen table becomes the battlefield.
While the AR features were really fantastic, I found the game confusing and difficult. This type of game isn't what I normally like, so that is probably not an indication of whether you would like it. If AR has a future in gaming, this will be looked at as one of the early hits.
The Machines can be downloaded from The App Store for $4.99

ARise reminds me a lot of Monument Valley. It's a perspective-based puzzle game wherein you have to navigate your Knight through the generated world. As you look around, you'll notice your path is blocked by missing sections. The goal of the game is to move around the space to line everything back up.
It was fun, but it does show the difficulty in playing with AR in a Monument Valley type game. Instead of focusing on the game, you end up making sure you have good lighting, are playing near a flat surface, etc. I suspect this will be the case with a lot of other games as well.
As a runner myself, I was intrigued by AR Runner. I'm not a fan in practice, though. While this type of app would make more sense if/when Apple sells some sort of heads up display, running with your phone pointed out, to me, seems like a recipe for a cracked screen.
In the game, you have to run through checkpoints to accrue points. Overall, it's a neat idea. I'm just not sure its one of those apps you'd use more than once.
AR Runner is a free download on The App Store.
Working in education, JigSpace looks really interesting. It uses AR to show you how things work and are made. The first launch experience shows you how keys work with locks. You can pan and zoom to get a closer look. Outside of the commerce apps, I would see AR being very interesting in education.
JigSpace is a free download on The App Store.
Zombie Gunship Revenant AR was probably the best game I played with AR support. I'm not sure the AR support really added a lot, though. You are in a helicopter, and you have to stop Zombies from breaching your base. You can see your surroundings somewhat, but it doesn't really add much to the game.
Zombie Gunship Revenant AR is a free to play game, and there are various in-app purchases you can unlock.
Surreal AR is similar to the Holo app I mentioned before. You can place items in 3D and then share the video/image with others. It's good for some laughs, but it serves no purpose other than that.
Surreal AR is a free download on The App Store.
AR MeasureKit seems like another concept that will be fairly popular in interior design. It makes it easy to measure items and contains 7 measuring tools: ruler, face mesh, trajectory, marker pin, angles, person height, cube, and level.
While it's not as exact as actual tools, it does show the promise of this category with AR. I think that measuring items will become a key use for AR over time.
magicplan is a really interesting concept that allows you to generate floor plans based on what the AR aspect can generate. I could see this type of app being really popular for re-modeling contractors.
magicplan is free on The App Store, and there are various in-app purchases for unlocking additional functionality.
As I mentioned earlier, AR could have a real place in education. In this app, you can learn more about the solar system and the planets. While there is nothing about the AR functions that makes or breaks the app, it is a neat concept that I hope to see more of in the future.
Our SolAR is a free app on The App Store.
Wrap Up
Overall, augmented reality (AR) looks like a very neat concept. Is it game-changing today? Probably not, but I do see it becoming a huge thing in design commerce (home decorating, paint colors, etc.) and in education. A lot of the game concepts aren't that interesting to me yet, but I do hope developers keep working at it. Major League Baseball is also planning to bring AR support to its MLB app for use in the stadium, which could be fun.
Apple looks to have given developers some great tools with ARKit, and I can't wait to see what everyone comes up with in the future.
---
Wait. There's a Bonus….
Custom Productivity Templates
We have a set of custom productivity templates that work well with the iPad app, GoodNotes. And if you want to try them out, we've put together a free guide that can help you.
We'll show you…
How to create and save custom page templates in GoodNotes.
How to use those page templates to transform GoodNotes into your own productivity notebook (or any other type of notebook replacement).
Plus, we also have included a couple of our custom productivity templates for you to get started with. These templates are right out of our popular productivity course.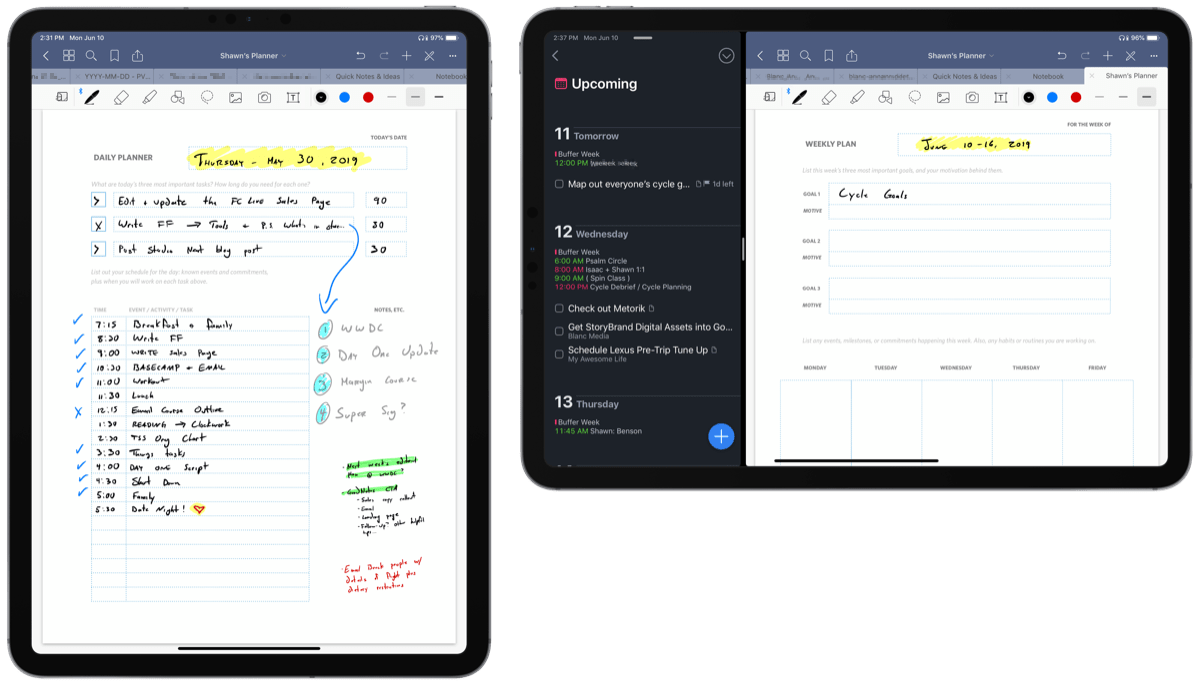 The custom templates and the guide are available for FREE to our email subscriber community. And you can get it right now. By joining the Sweet Setup community you'll also get access to our other guides, early previews to big new reviews and workflow articles we are working on, weekly roundups of our best content, and more.