Roberto Marin's sweet setup
January 12, 2015
Every week we post a new interview with someone about what software they use on their Mac, iPhone, or iPad. We do these interviews because not only are they fun, but a glimpse into what tools someone uses and how they use those tools can spark our imagination and give us an idea or insight into how we can do things better.
New setup interviews are posted every Monday; follow us on RSS or Twitter to stay up to date.
---
Who are you and what do you do?
My name is Roberto Marin, and I'm a freelance architect and co-founder at StudioEmme2 with my wife. We mainly deal with sustainable building design. I also wrote on the blog MArCh to share my experience of using a Mac in the architectural profession.
What is your current setup?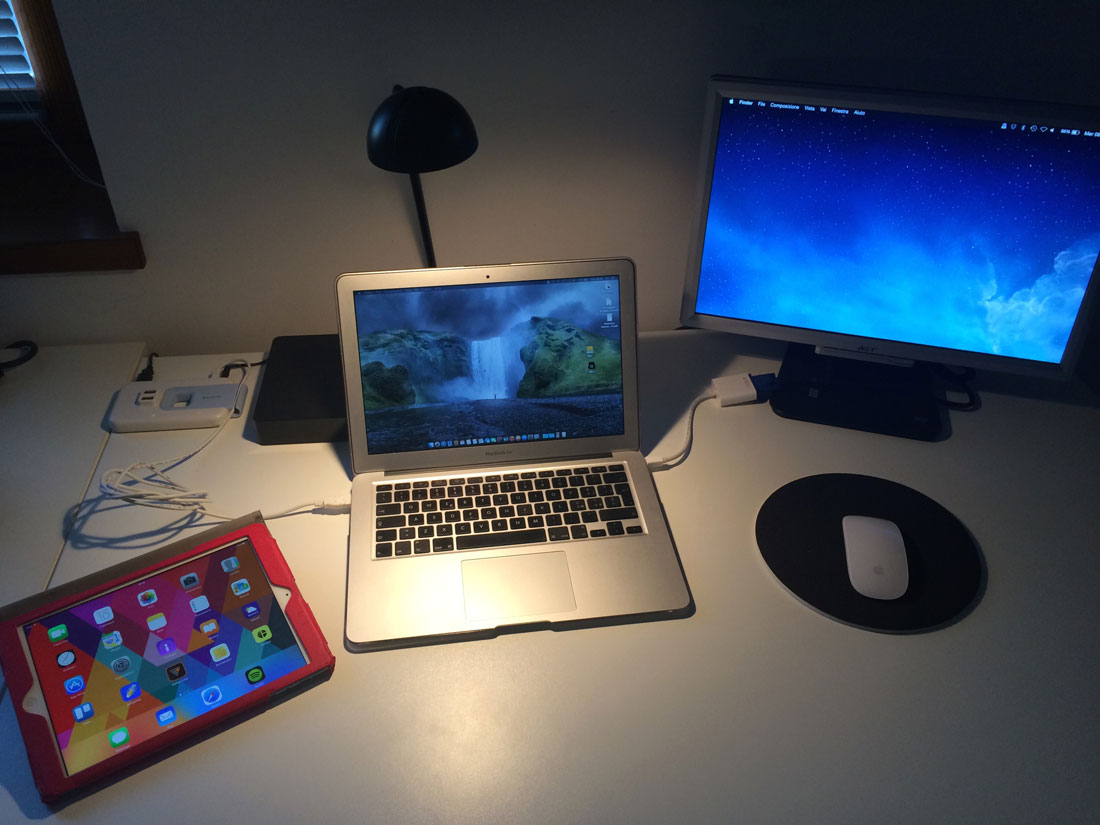 I daily use my MacBook Air 13 "(late 2010) with 128 GB SSD and 2GB of RAM. I love this Mac — it's the emblem of ultra-portable laptops and always makes me think of the keynote when Steve Jobs unveiled it to the public, surprisingly taking it out from a envelope, leaving the audience speechless. It's protected by a transparent SmartShell Speck — I know I'm adding some weight with this case, but the aluminum surfaces are perfectly untouched despite the intense daily use. As additional protection for transportation, I use a black Tucano neoprene second skin.
In the office I connect the MBA to an Acer 19″ external monitor and a Magic Mouse.
In matters of backup, I use an external USB Western Digital 1TB drive. I trust the Time Machine backup routine, but I make an additional copy of all my vital working files on a SanDisk 16GB flash drive.
What OS X software do you use and for what do you use it?
For technical architectural drawings, I use DraftSight from Dassault Systèmes and CAD 2D free (requires registration for its use) with an interface similar to AutoCAD Autodesk. This allows me to be quickly productive in realizing the design. I rarely need to create three-dimensional models and renders — I rely on external services for those models.
For image processing and editing graphics, I use GIMP, a free alternative to Photoshop.
Dropbox is our business hub — it contains folders with files of all the projects we are working on, accessible at any time from any location, facilitating teamwork with my wife. Dropbox is also a very useful tool for backing up files.
The intensive use of all the system apps like Mail, Notes, Reminders, Contacts, iPhoto and iWork suite, and the added ability to have the data synchronized (with iCloud) between all my devices is priceless.
In drafting the articles for the blog, I use the Markdown syntax in Lightpaper, which I discovered thanks to the article by Matt Reich. The interface is very clean and allows you to stay focused. Reading and saving all the articles on Dropbox works perfectly, making writing continuity possible thanks to the Write app for iPhone and iPad.
How would your ideal Mac setup look and function?
A MacBook Pro 15″ Retina is my ideal computer: power and portability. If I had no mobility needs, I would opt for the iMac Retina Display. The future of design will be the use of BIM software, so the important thing would just be figuring out what's more suited to our studio needs.
---
What iPhone do you have?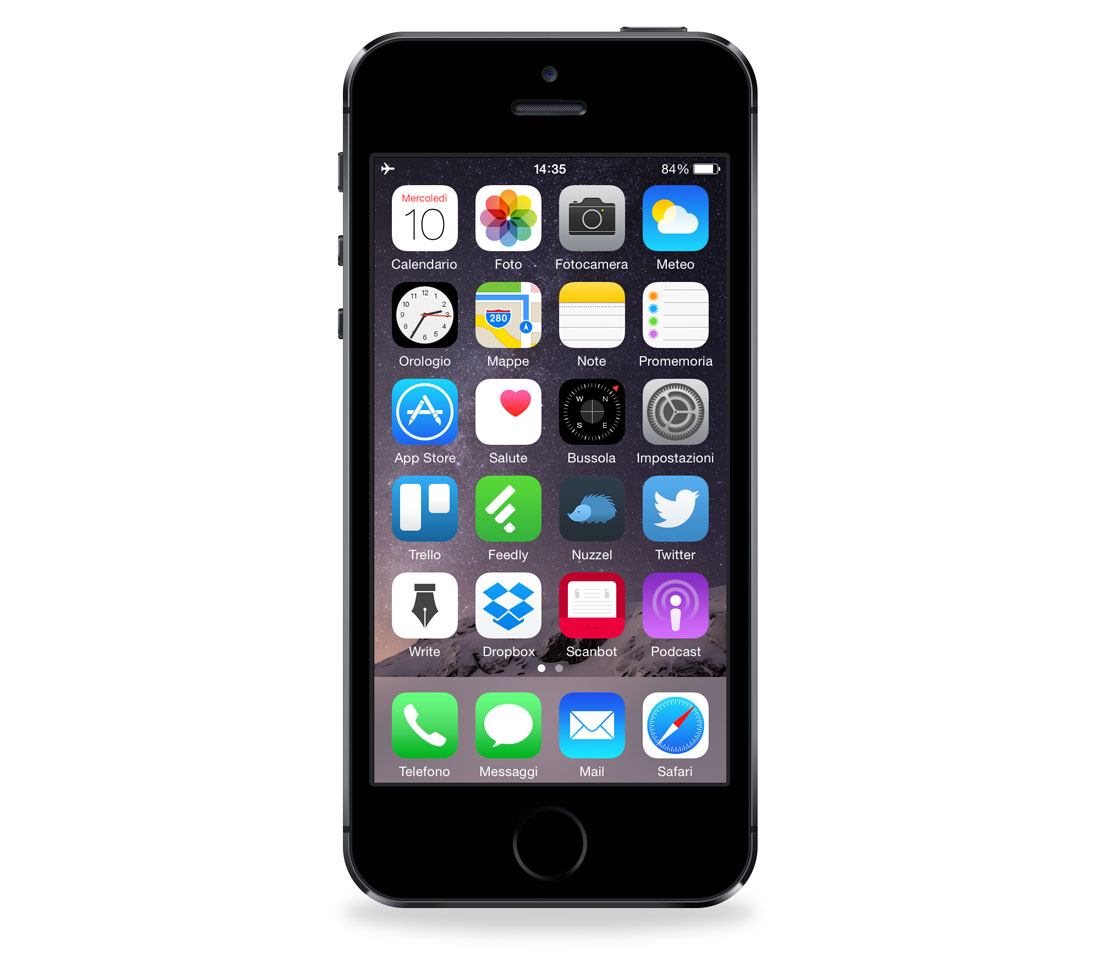 I'm using an iPhone 5S 16GB, protected by a Tech21 Impact Mesh case and screen protection films from Amazon.
What iPhone apps do you use the most, and why?
In addition to system apps and iWork for productivity, I use Trello — it's a kind of virtual whiteboard where jobs are organised in to-do lists. Normally, the projects I'm involved in are broken down into three lists: To Do, Doing and Done, allowing me to have the prospect of my day in a simple way.
I use Scanbot for fast document scanning, which is very useful for the accounting office, and the scans are always synchronised in Dropbox for subsequent storage.
For writing I use Write for iPhone by Tanmay Sonawane that supports the language and allows me to synchronise the items to Dropbox.
To keep me up to date, I use Feedly, Twitter and Nuzzel; the latter is an application that allows to know the most popular topics among people I follow on Twitter without the need to access my timeline.
Which iPhone app could you not live without?
The iOS Settings app.
---
Which iPad do you have?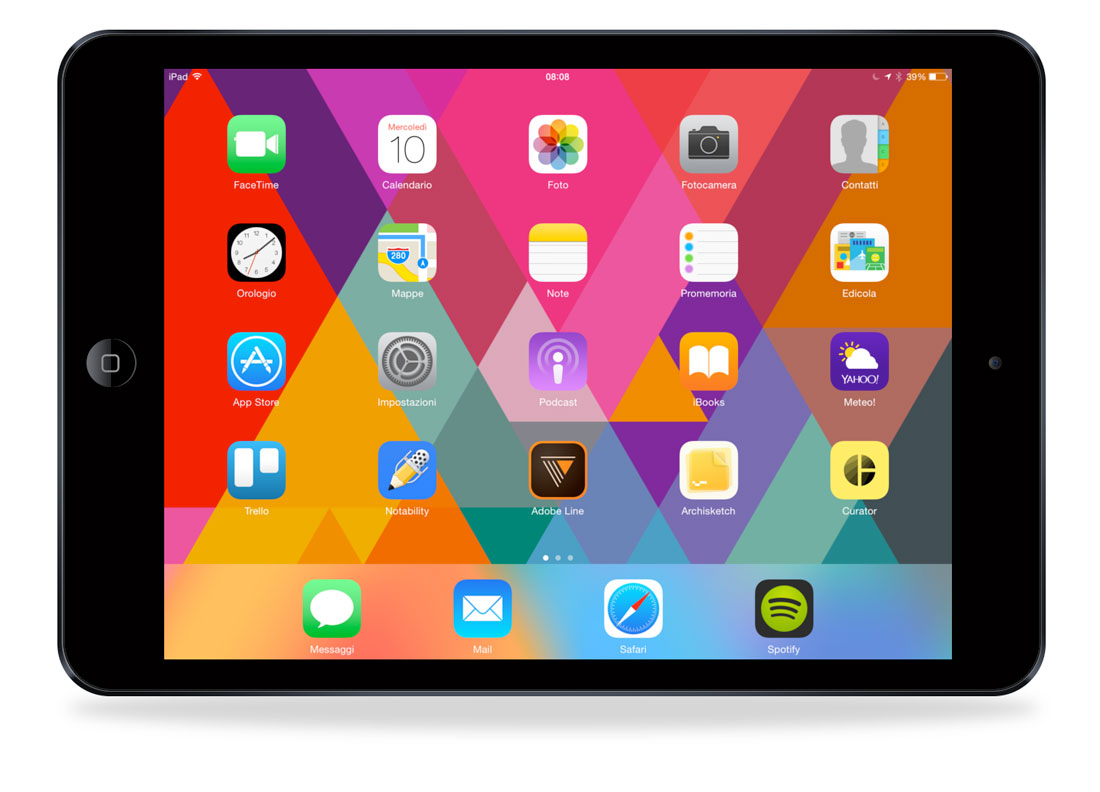 I'm using an iPad Air 16GB protected by CaseCrown Bold Standby Case Pro, without any screen protection.
How are you using your iPad on a daily basis?
In addition to reading news and other multimedia content, I use the iPad for my creative production.
What iPad apps do you use the most, and why?
At a creative level, with Adobe Illlustrator Line, I can easily create design sketches, taking advantage of the opportunity to use the iPad as a digital notebook and draw geometric shapes making them feel like "real drawings," thanks to the drafting tools that work like traditional drawing tools.
Additionally I'm making drawings with Archisketch, which is a very fast instrument thanks to easily scalable dimensions and angles and the ability to decorate any room with no effort by virtue of the object library built into the app. The feature that amazed me the most is Blueprint, which allows you to export image files of your own design with the scaling factor set correctly. This is essential for a presentation and for making printing accessible in seconds.
Curator is a practical moodboard for ideas: you can mix text, images, and live websites as visual notes.
I also use Notability mainly to read and to take notes on the PDF files of the technical building regulations and sustainable building manuals.
Soon, I'll buy Write for iPad in order to avoid writing articles in WordPress.
Furthermore, on the iPad I'm using apps like Trello, Scanbot and the iWork suite, the same ones I have on the iPhone.
Which iPad app could you not live without?
All the Apple Apps are fundamental in my workflow.
---
There are more Sweet Setup interviews right here.