Richard Seidl's Mac and iOS Setup
March 29, 2021
In this series, we post a new interview with someone about what software they use on their Mac, iPhone, or iPad. We do these interviews because not only are they fun, but a glimpse into what tools someone uses and how they use those tools can spark our imagination and give us an idea or insight into how we can do things better.
New setup interviews are posted every Monday; follow us on RSS or Twitter to stay up to date.
---
Who are you and what do you do?
I'm Richard Seidl — author, speaker, and software consultant. I was born in Austria but have been living in Germany for several years. I started programming in the 80s and today I help companies write better software. My deep passion is about our future. I want to inspire people to become active designers of our future and not only to passively consume. I am convinced that we will only overcome the challenges of our world if we combine humanity AND technology. This is the core of my work and my writing.
What is your current setup?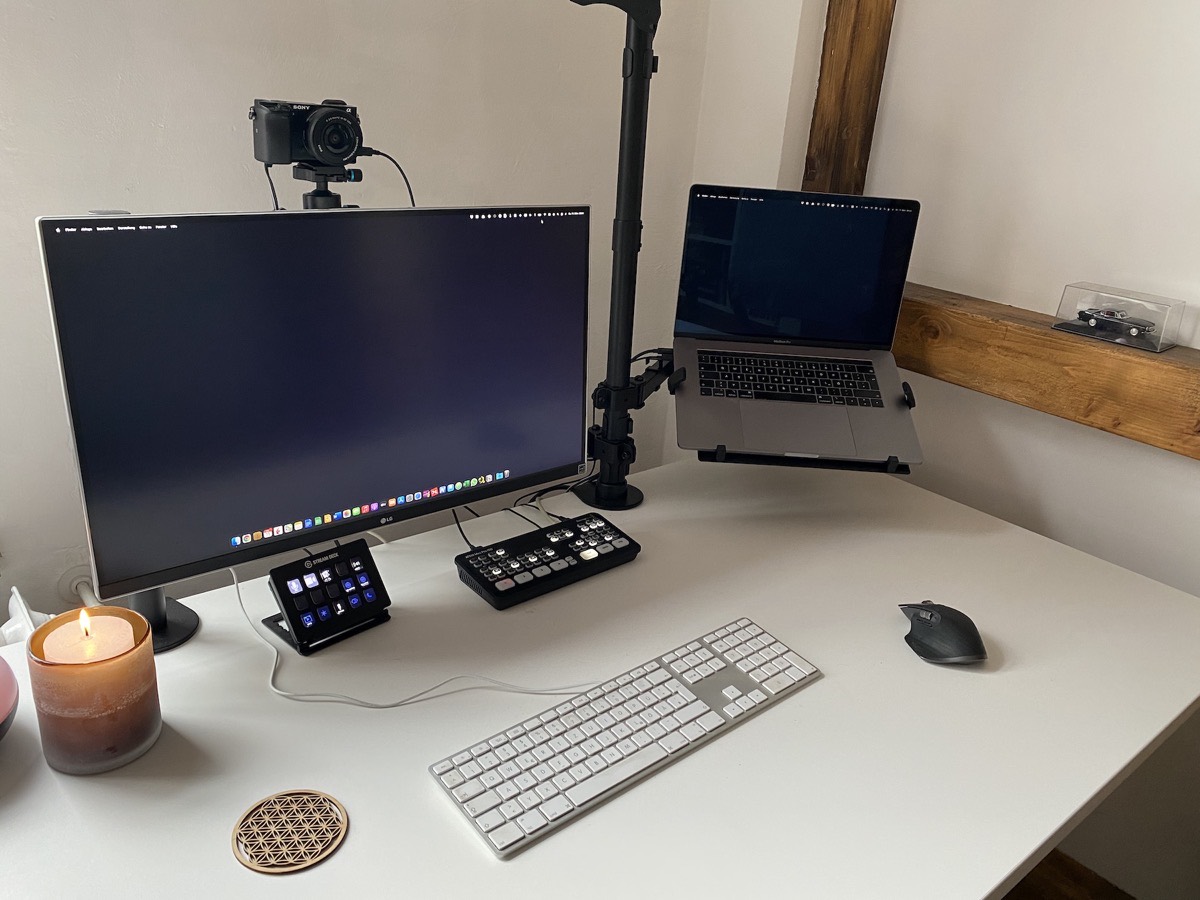 My computer is a MacBook Pro 15″ from 2018 and my video setup is an Elgato Stream Deck, Atem Mini Pro Iso, and a Sony a6000.
Where can we find your macOS wallpaper?
It's just black — focus!
What software do you use and for what do you use it?
My most important data are my notes and my todos. I've switched back and forth over the years from Evernote, OneNote, Apple Notes, Trello, OmniFocus, Things, Todoist, and all over again. Currently, my digital brain is Notion. It fulfills a lot of my needs. I use it to manage my visions, annual goals, OKRs, projects, todos, and all my notes, summaries, book lists, citations, articles, and manuscripts.
How would your ideal setup look and function?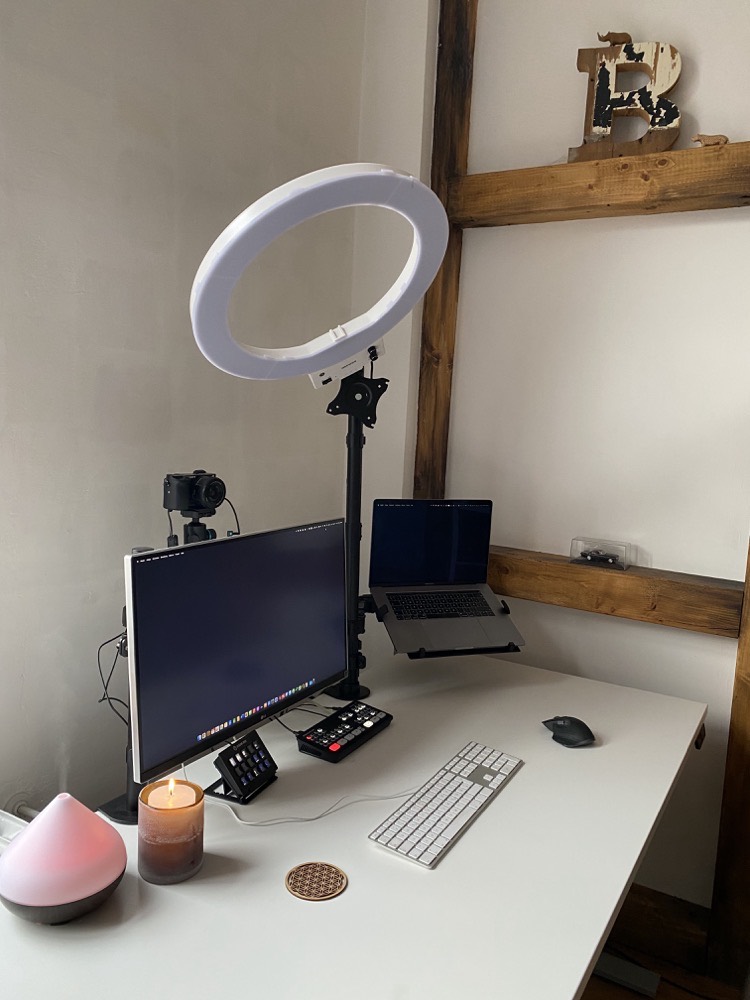 Clean and Focused. I like to work without distractions. I don't want to see email and social media notifications until after noon. I work mostly in full-screen for focused writing with gentle ambient music, a candle, and a nice smell from my diffuser. With this setting, I quickly get into the flow and can work intently for hours.
---
What iPhone do you have?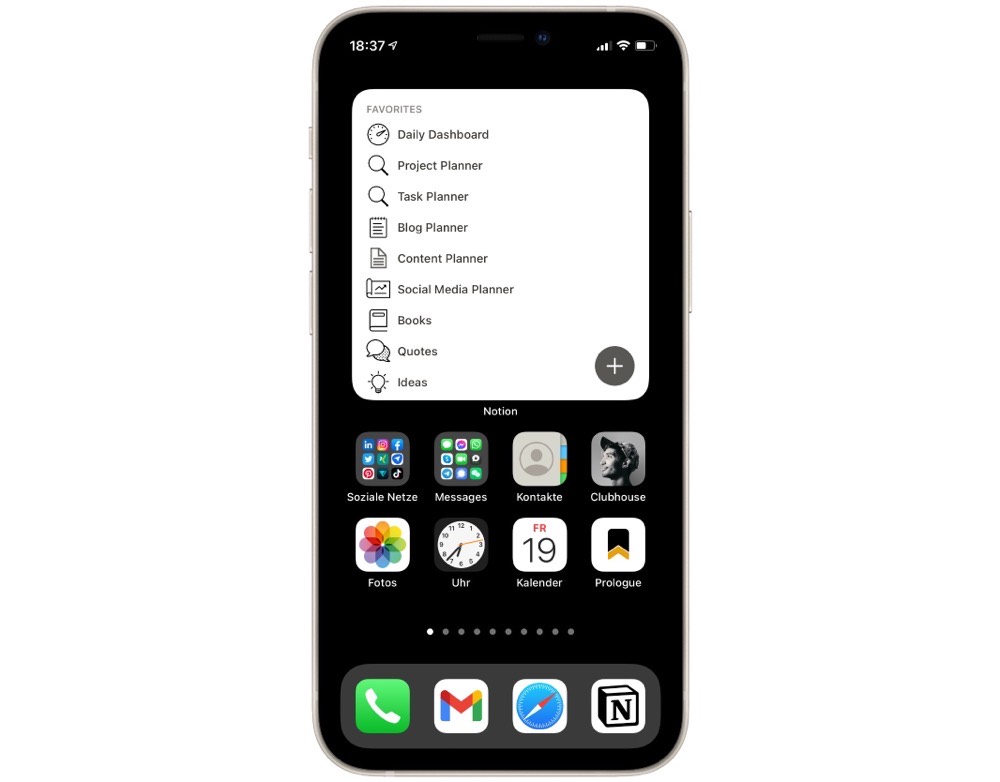 I'm currently using an iPhone 11 Pro in Space Gray with 512GB of storage.
Where can we find your wallpaper online?
Same as my Mac — it's just black to help me focus!
What apps do you use the most, and why?
Notion is crucial because it stores all my notes and todos.
Prologue is my audio book player for the books that are hosted on my Synology NAS.
Which app could you not live without?
Notion — it's my brain.
---
Which iPad do you have?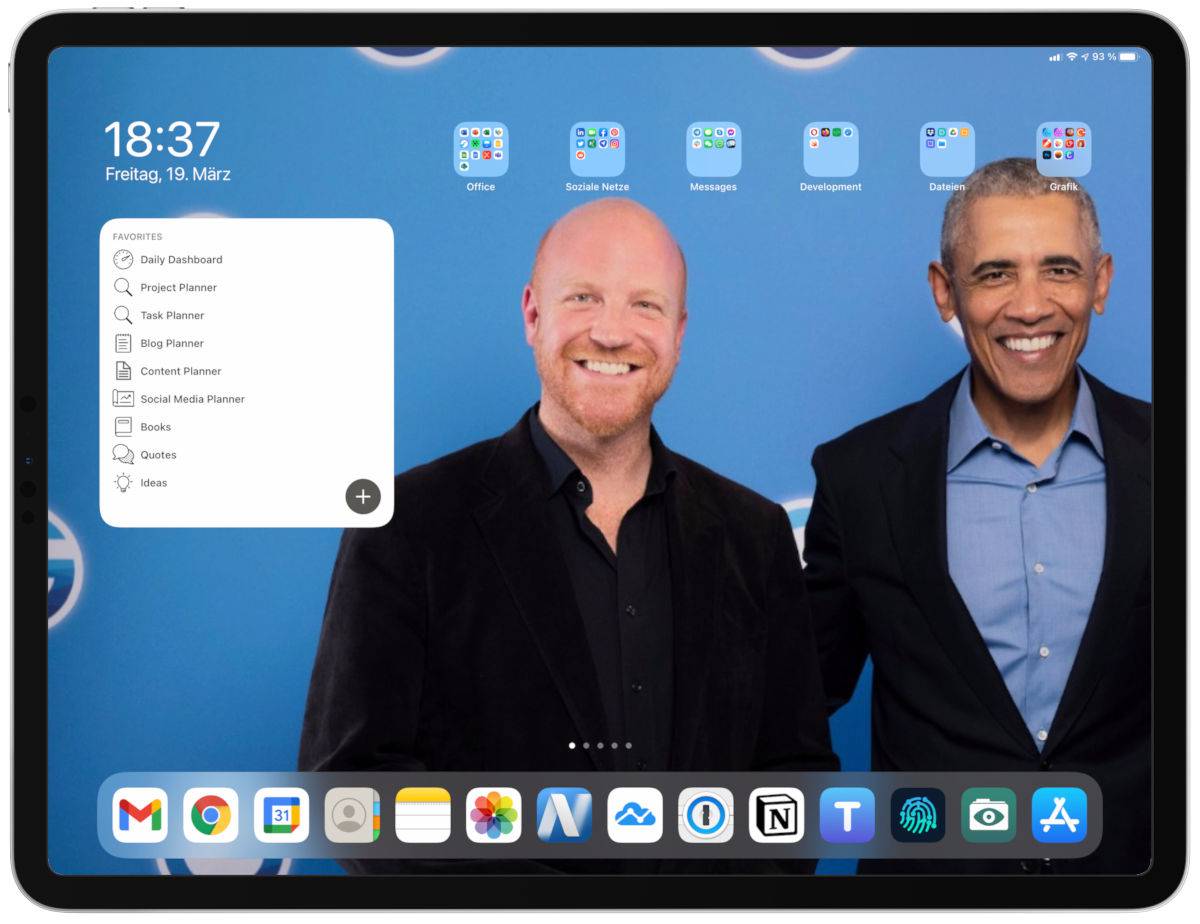 I currently use a 4th-gen 12.9″ Space Gray iPad Pro with an Apple Pencil and Magic Keyboard.
Where can we find your wallpaper online?
Its a private picture of one of my favorite moments. It was taken in April 2019, when I had the chance to meet President Barack Obama at the World Leadership Summit in Cologne. This picture is an anchor for me and a reminder to stay on track with my dreams.
How are you using your iPad on a daily basis?
My iPad is my mobile working device for travelling or just working in nature. I use it massivley for writing texts. It is very important for me to be able to write down thoughts immediately. With the iPad, it's easy: Unfold, tap, close.
What apps do you use the most, and why?
Notion — it stores all my notes and todos.
Working Copy — as a git client for my software projects.
Textastic — for editing my software projects.
Which app could you not live without?
Notion :-)
---
There are more Sweet Setup interviews right here.
Want to share your setup? We'd love to hear from you. Just fill out this form with some basic information and we'll be in touch.
---
Wait. There's a Bonus….
Custom Productivity Templates
We have a set of custom productivity templates that work well with the iPad app, GoodNotes. And if you want to try them out, we've put together a free guide that can help you.
We'll show you…
How to create and save custom page templates in GoodNotes.
How to use those page templates to transform GoodNotes into your own productivity notebook (or any other type of notebook replacement).
Plus, we also have included a couple of our custom productivity templates for you to get started with. These templates are right out of our popular productivity course.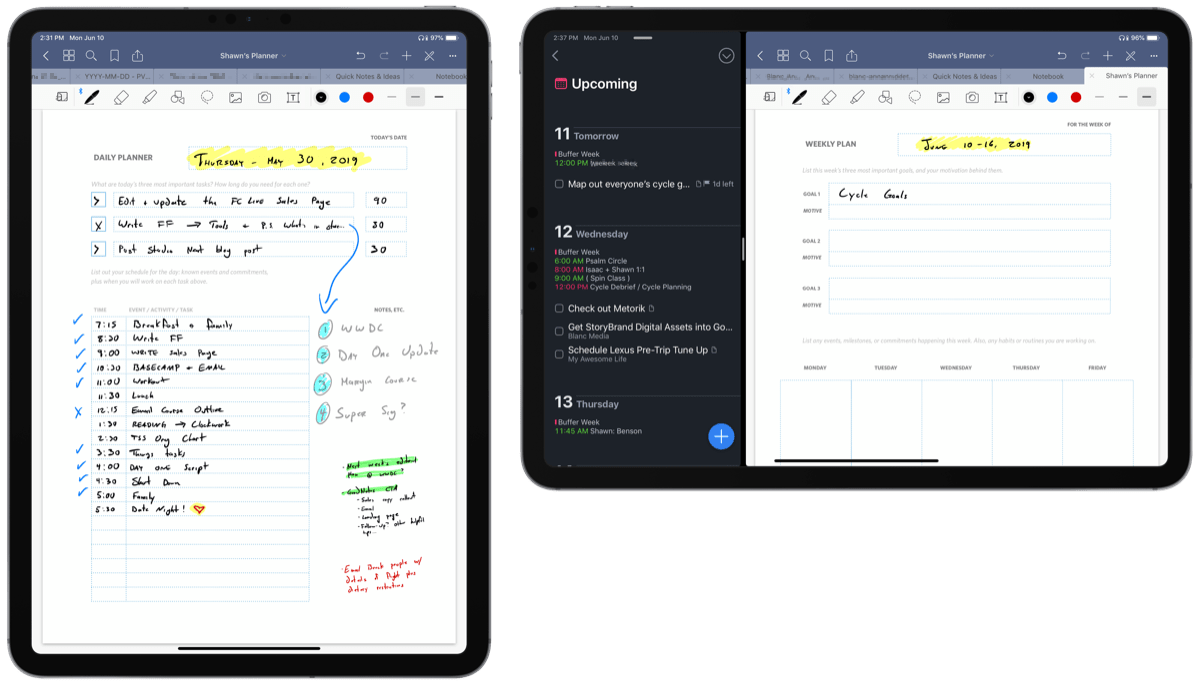 The custom templates and the guide are available for FREE to our email subscriber community. And you can get it right now. By joining the Sweet Setup community you'll also get access to our other guides, early previews to big new reviews and workflow articles we are working on, weekly roundups of our best content, and more.