Richard Diaz' Mac and iOS setup
September 21, 2015
Every week we post a new interview with someone about what software they use on their Mac, iPhone, or iPad. We do these interviews because not only are they fun, but a glimpse into what tools someone uses and how they use those tools can spark our imagination and give us an idea or insight into how we can do things better.
New setup interviews are posted every Monday; follow us on RSS or Twitter to stay up to date.
---
Who are you and what do you do?
Heya, my name is Richard Diaz. I'm a 25-year-old medicine student from the Dominican Republic, studying at the Santo Domingo Independent University (or UASD in Spanish) and living in the Dominican Republic.
I started college as soon as I concluded high school, but, in all honesty, I wasn't truly ready for it and started off studying something else. Thankfully, after just a couple of months I figured what I really wanted to do, and now I'm focusing on getting my degree and then taking the USMLE (United States Medical License Examination) to be able to come practice in the US.
I've always felt attracted to technology ever since my first computer interaction at the age of 8, and have continued to look for ways that technology can enhance my daily life. I'm a firm believer that you should think of your needs first and then find the technology that best serves them.
What is your current setup?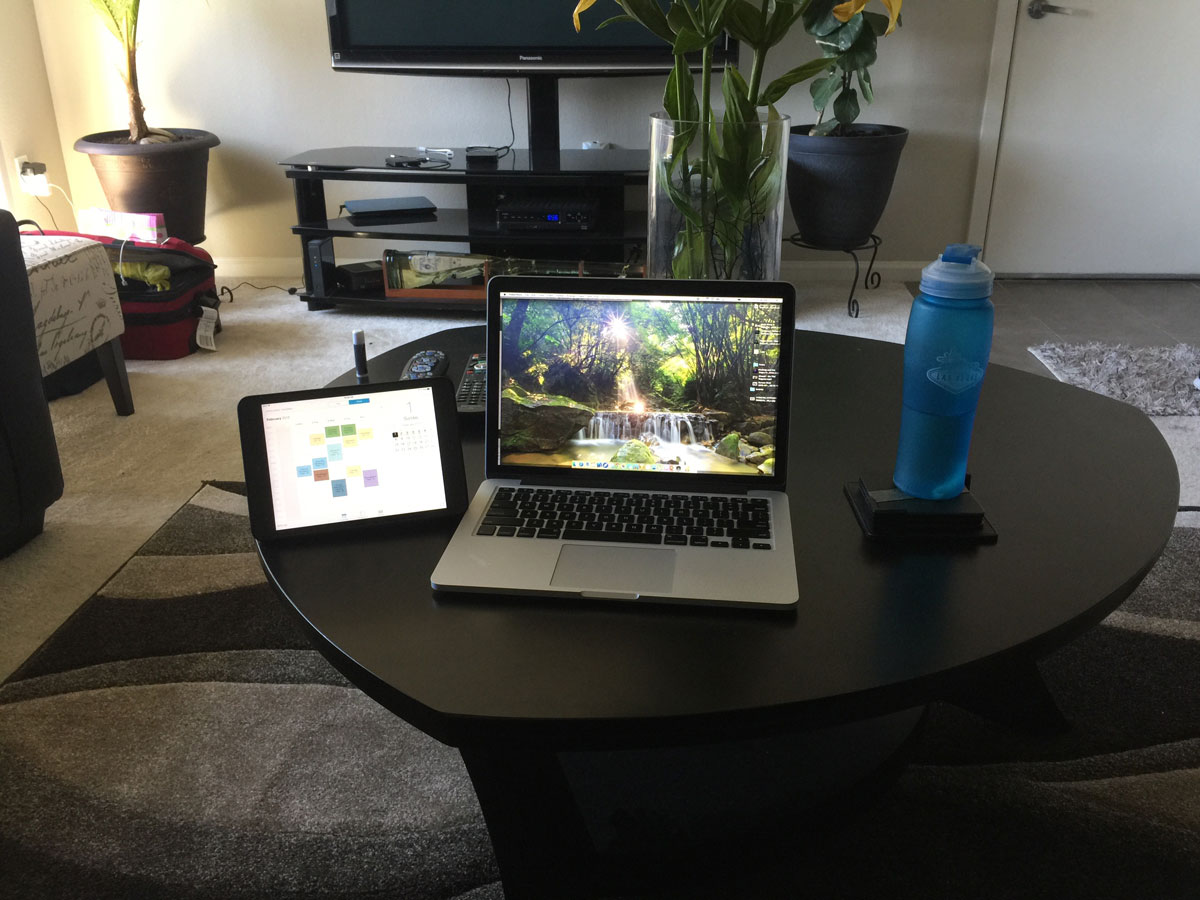 I currently have a mid-2014 13″ MacBook Pro with Retina Display and it is my favorite computer ever.
I went for the mid-range as I was a bit limited by my budget, but I got the specs that would suit my needs. It has an Intel Core i5 CPU clocked at 2.6 GHz, accompanied by 256 GB of flash storage. This works nicely as my main computer during the semester as I have to deal with using the Microsoft Office suite of apps and some light gaming when time allows.
I also tend to use my 2nd generation iPad mini next to my Mac whenever I have to prepare presentations to allow my attention on the Mac to solely focus on PowerPoint and the iPad to function as my library of books.
Where can we find your OS X wallpaper?
You can find my wallpaper at this great site called Ultra HD. It offers various resolution options and it's also where I turn to when I feel like changing things up. My current wallpaper is a Gargantua inspired by the movie Interstellar
What software do you use and for what do you use it?
During the semester, my most used apps are those of the Microsoft Office suite, as that's the standard at my university, and it's the one that will provide the least compatibility issues when working in groups to prepare papers or presentations. PowerPoint is the most used software out of the bunch, because at this point in my college life, presentations are almost a weekly occurrence.
To handle my schedule and assignments, I turned to iStudiez Pro, which is an excellent piece of software that syncs up with ease to iOS devices, and I really don't know how I could keep everything in line without it.
Notability is another application that gets a lot of mileage as it syncs up with the notes I take during classes using my iPad and provides me with a simple way to have a lot of information readily available for future edits.
For reading PDFs, I've found that the built-in Preview app works nicely and is more fully-featured that I had originally anticipated.
When I feel like writing without distractions, I turn to Byword as it uses Markdown and offers a visually pleasing interface devoid of any clutter.
For checking Twitter, Tweetbot has been my go to ever since it debuted on iOS, and with its recently released Yosemite update, it looks right at home.
For keeping up with news from the medical world as well as the technology world, I've found no equal for the fully fleshed-out features that Reeder provides.
How would your ideal setup look and function?
Ideally, I would love to upgrade to another 13″ MacBook Pro with Retina Display just for the processor bump to go to an i7 and the bump in flash storage to hit 1 TB, but those would really just be nice-to-have things. I've yet to encounter a task my Mac can't handle, so I'm not looking to move up any time soon.
---
What iPhone do you have?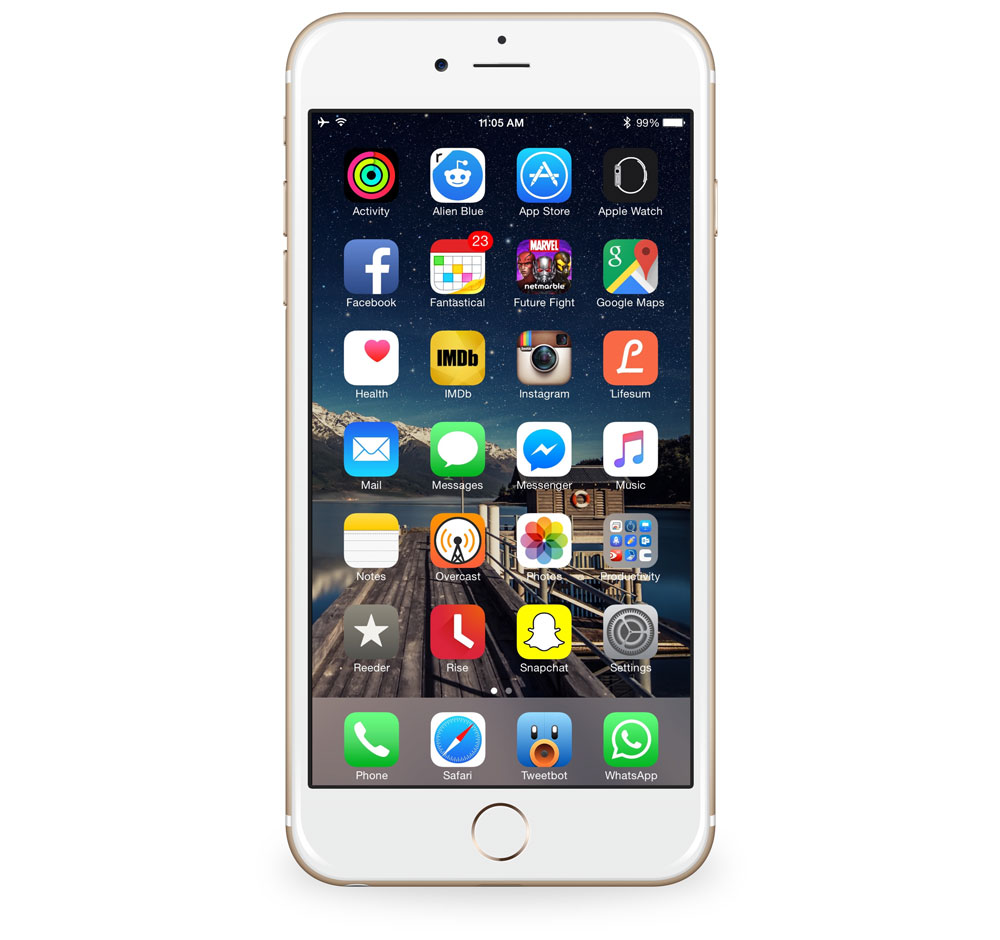 I have a 64 GB iPhone 6 Plus in Gold, which I got because I wanted as much screen real state as possible to be able to edit stuff on the go. And because who can say "no" to that battery life.
As I'm fairly tall, I can palm the 6 Plus with ease and have no issues with its size and portability.
Where can we find your wallpaper online?
On the same website as my Mac's wallpaper. They offer nice options for obtaining wallpapers for different screen sizes, and so far I don't have one complaint about that.
What apps do you use the most, and why?
iStudiez Pro to handle my schedule and sorting through assignments, Notability for taking voice notes during classes that I can later annotate on my iPad and Mac, and I use Rise as my main alarm clock because of its nice sounding ringtones.
I use Lifesum to keep some control on what I eat, since things can get a bit hectic during the semester, Google Maps for its ability to save maps for offline use (handy when data reception is bad), WhatsApp because it is hands down the most-used messaging app in my country and I would have a really hard time organizing presentations and projects with my classmates without it.
I turn to Instagram, Snapchat, Facebook, and Tumblr when I want to distract myself, and to Overcast to keep up with my podcasts during my daily commute.
Which app could you not live without?
Notability, as I've come to depend on being able to carry rich notes with me on any device I carry, and being able to attach voice notes, drawings, pictures, and pretty much anything that comes to mind during classes.
---
Which iPad do you have?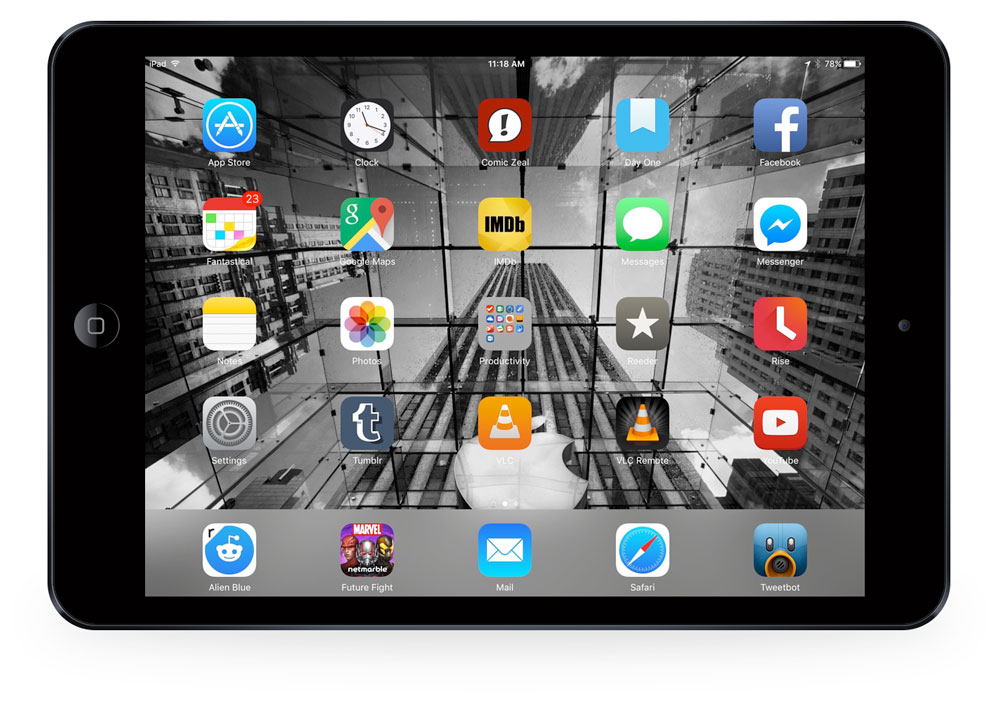 I have a second-generation 64 GB iPad mini in Space Grey, which I upgraded to from a third-generation iPad because of the need to have a more portable tablet. The mini fits perfectly in a lab coat pocket, which is incredibly handy when having to attend classes in hospitals.
Where can we find your wallpaper online?
Ultra HD. As with all my devices, you'll find a wallpaper that is pleasing to your eyes.
How are you using your iPad on a daily basis?
I'm using my iPad as a consumption and note-taking device.
I read all my school books on it using PDF Expert, take almost all of my notes using Notability, and turn to Comic Zeal to read comics when the time allows it.
I also turn to it in bed to go through content when I want more screen size than my iPhone, but with less weight than my MacBook Pro.
What apps do you use the most, and why?
PDF Expert to keep and manage all of my school books. Having access to the full Microsoft Office suite is also handy when on the go, wanting to do some editing while on the bus, or just showing my classmates our progress.
Notability can't receive enough praise for its syncing and ability to add as many methods of input as you can think of for your notes.
Comic Zeal when wanting to catch up with comics, and the various social networks are there for unwinding before going to bed.
Also, Netmarble's Marvel Future Fight is a really great game that has found its way to my home screen and works really nice for some casual gaming without much compromise.
Which app could you not live without?
PDF Expert. I now never carry my books with me, and without it I wouldn't be able to study when away from home.
---
Which Apple Watch do you have?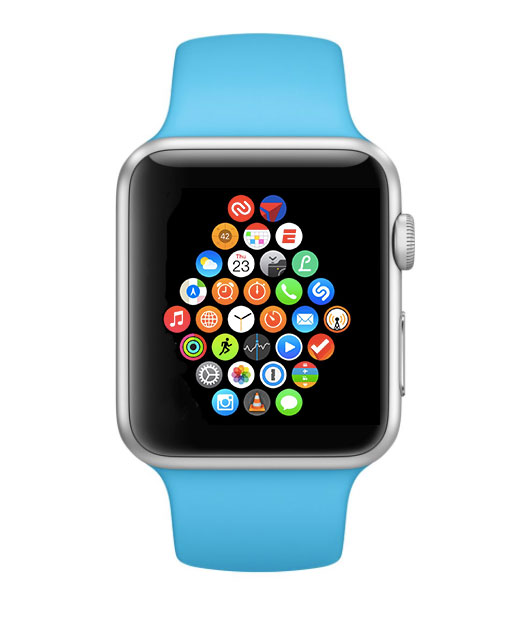 I'm currently rocking the Apple Watch Sport with a blue band, which looks really nice and gets even more pleasing to the eyes as the days pass.
How are you using your Apple Watch on a daily basis?
I'm using it mostly as a fitness tracker and to handle notifications. I wasn't expecting to be actively using the Watch, so the passive nature of these 2 activities is perfect for me, as you can start an exercise routine and then not have to worry about paying attention to Watch until you're finished.
For notifications, I disabled most of the ones that I had turned on from my iPhone, and kept it for messaging apps and location-based notifications, as I didn't want my Watch to light up every time I receive an email.
What apps do you use the most, and why?
The built-in exercise app is one I turn to a lot, and thanks to Craig Hockenberry's recent article about swimming with the Watch, I can now swim with some peace of mind while wearing the Watch.
The weather complication and the world time complication are some of the most useful pieces of information out there, and as third-party apps go, the Overcast app is great for controlling my podcast without fishing for my iPhone.
Which app could you not live without?
The exercise app, because ever since I got Watch I've started to become more active and mindful about avoiding some sedentary habits that I used to have.
---
There are more Sweet Setup interviews right here.