How to review the amount of time TextExpander has saved you
June 29, 2017
I've been using TextExpander since the days when it was called TextPander. It's just a fantastic app/service that is worth every penny that I've spent on it over the years.
If your TextExpander.com subscription is coming up for renewal, then you might be wondering how much time it's actually saved you. When you launch the app on macOS, you can easily find this information.
Click Window → Statistics to see your information. The window that appears displays some interesting pieces of information:
Total snippets expanded
Characters saved (the number of characters the snippet expanded, minus the characters you typed to trigger the snippet)
Hours saved (you can adjust the typing speed)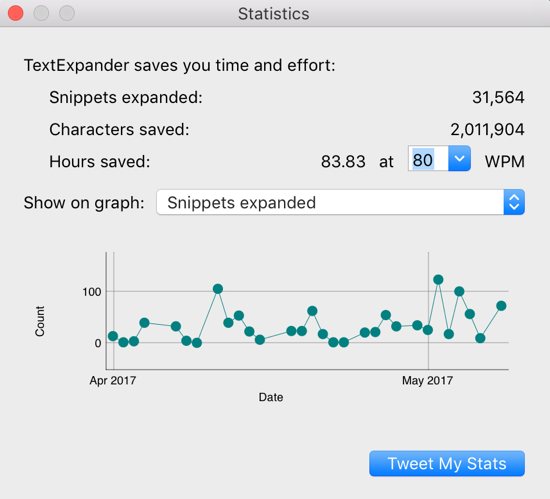 I've posted my stats here, but we'd love to see yours. How much time have you saved?
---
We have more helpful tips right here.
---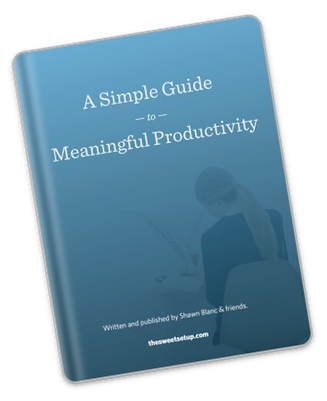 Get Back Hours Per Week
Discover how to improve your workflows and get more focus with this free, in-depth guide to productivity.