How to restore deleted files from iCloud Drive
January 26, 2017
iCloud Drive has come a long way in becoming a true Dropbox alternative. I love the ability in Dropbox to recover deleted files, so any replacement will have to offer this feature as well. Conveniently, iCloud Drive offers this for all of your data (Drive, contacts, calendars, reminders, and bookmarks).
To get started, log in to iCloud.com, and go to Settings. Scroll down to the botton and look for the Advanced section. You'll see Restore Files, Restore Contacts, Restore Calendars and Reminders, and Restore Bookmarks.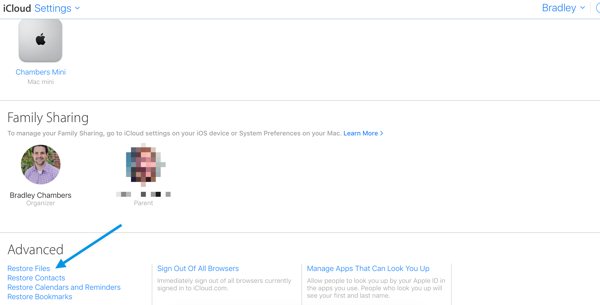 On the Restore Files section (mine takes a few minutes to load), you can select individual files to restore. Doing so restores the selected files back to the original iCloud Drive location (rather than just re-downloading).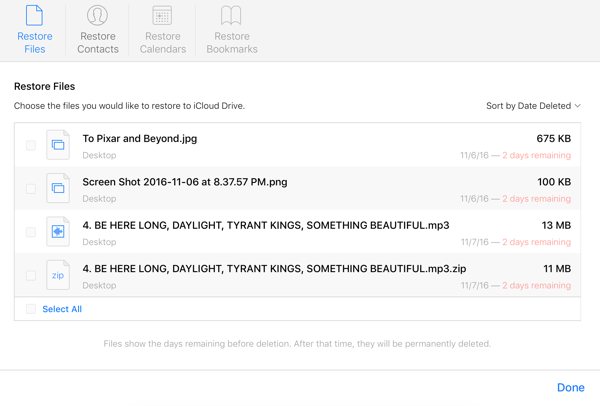 In the Restore Contacts, Calendars, and Bookmarks section, you can select a date to which to revert back. This will revert all of your signed-in iCloud devices to this state.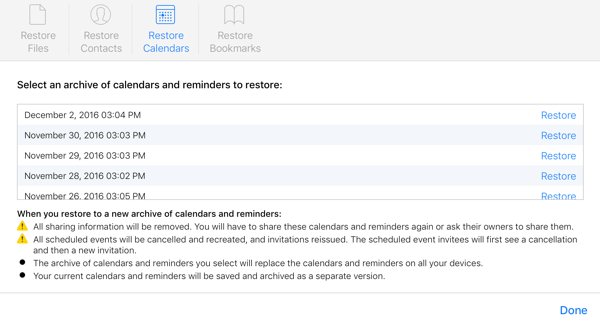 These restoration options are a great feature to have for a robust file sharing and syncing service, and I hope that the functionality will be shared with the macOS and iOS platforms in the near future.
---
We have more helpful tips right here.
---
Free Productivity Guide: Download our simple guide to productivity to help you improve your workflows and be more focused with your time and attention. Get it here.