Reduce Your Inputs to Create More Focus
March 4, 2021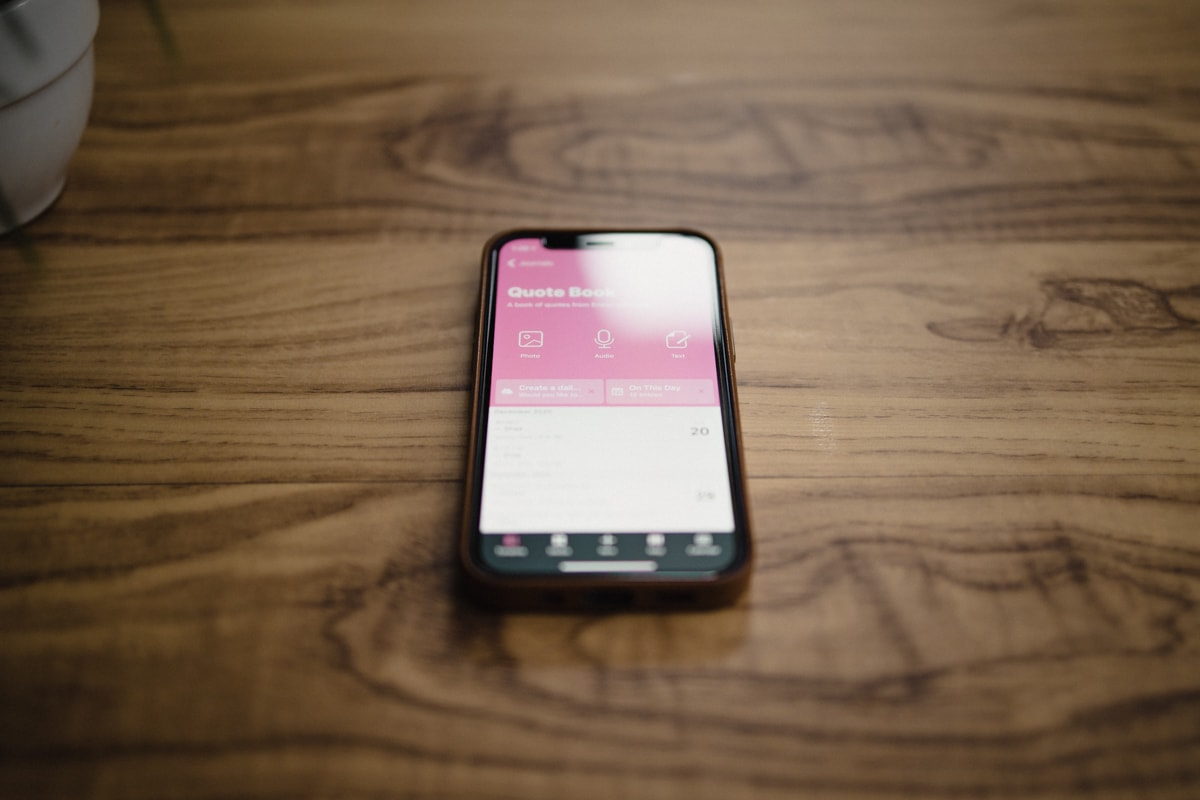 You need input, advice, and inspiration in order to make decisions, come up with new ideas, or take action on something.
But with too many inputs (especially too many non-essential inputs), your ability to think clearly and make decisions is hindered. It leads to less progress, dual focus, and, ultimately, very little traction.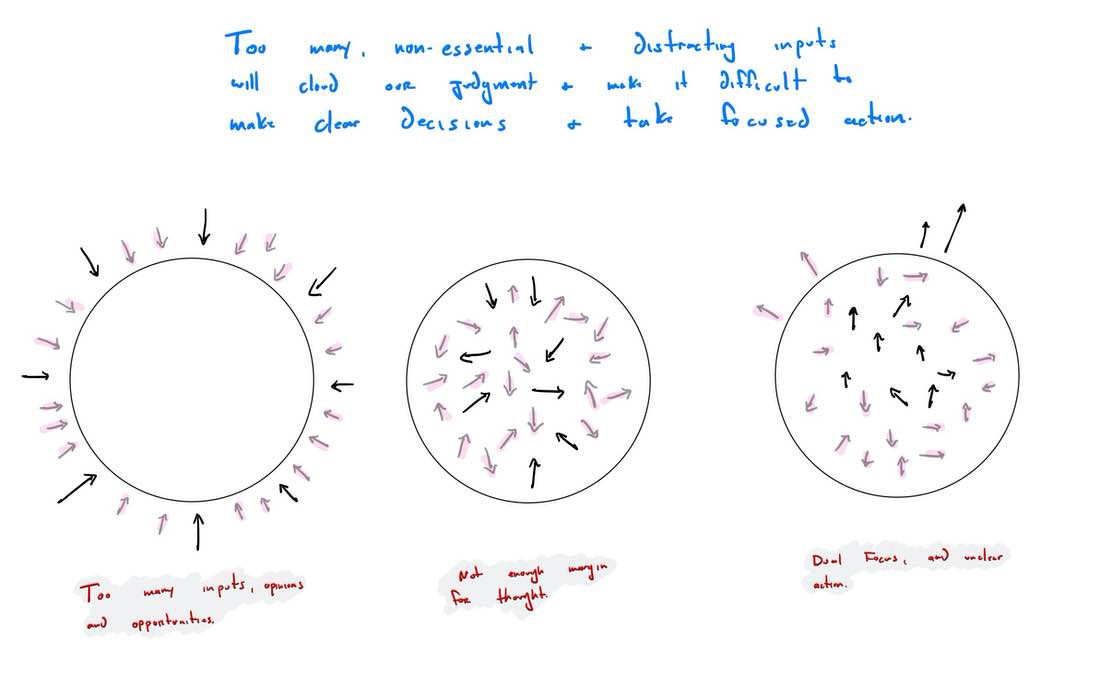 Left-to-right: (1) A plethora of inputs, opinions, and opportunities coming your way; (2) as they all mingle together, there is too much noise and not enough margin to think clearly; (3) as a result, you end up with dual focus and unclear action.
However…
By removing non-essential inputs, you will have more space to think, find clarity, and organize your thoughts. Thus enabling you to take focused action and see progress.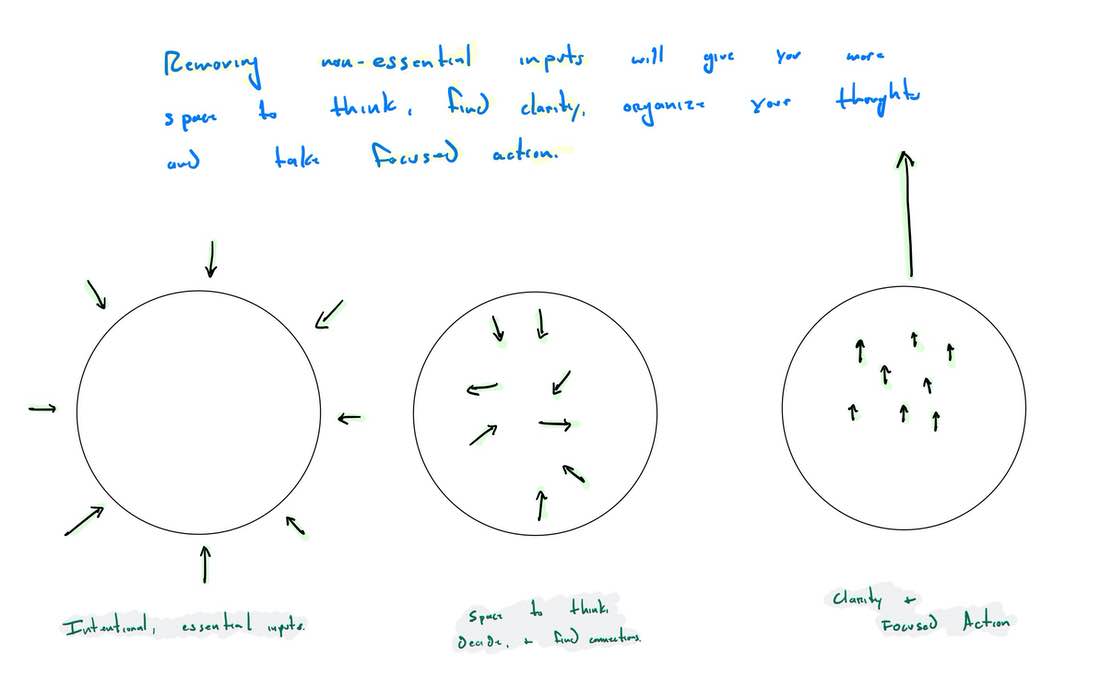 Left-to-right: (1) Reduce to only the intentional, essential input; (2) this creates space to think, decide, and find connections; (3) clear thoughts lead to focused action.
If you're struggling to find clarity and gain traction, consider cutting back on anything that is distracting you from being able to focus and find clarity.
Free Webinar: Idea Magic
WHAT: Mike Schmitz will be sharing how to remove the obstacles that keep you from taking action on your ideas with our simple 4-step idea development system. Learn to beat writer's block, make sure nothing falls through the cracks, and take action on those half-baked ideas that you've procrastinating on.
HOW LONG: About 1 hour (including time for Q & A)