Quick Tip: Use Fluid to turn websites into near-native apps
July 17, 2014
There are a lot of benefits to using web apps. Data stored in them doesn't go away if your computer crashes. They are always up-to-date and available from any Internet-connected device.
That said, there are downsides. If you close the wrong tab in Safari or Chrome, and your work can disappear. Notifications from web apps are weird, and you can't quickly switch to a browser tab using the Dock of OS X's Application Switcher.
Fluid is an OS X application that can take a website and put it in an app wrapper on your Mac. Enter the URL, pick an icon (if you wish), and you're off to the races: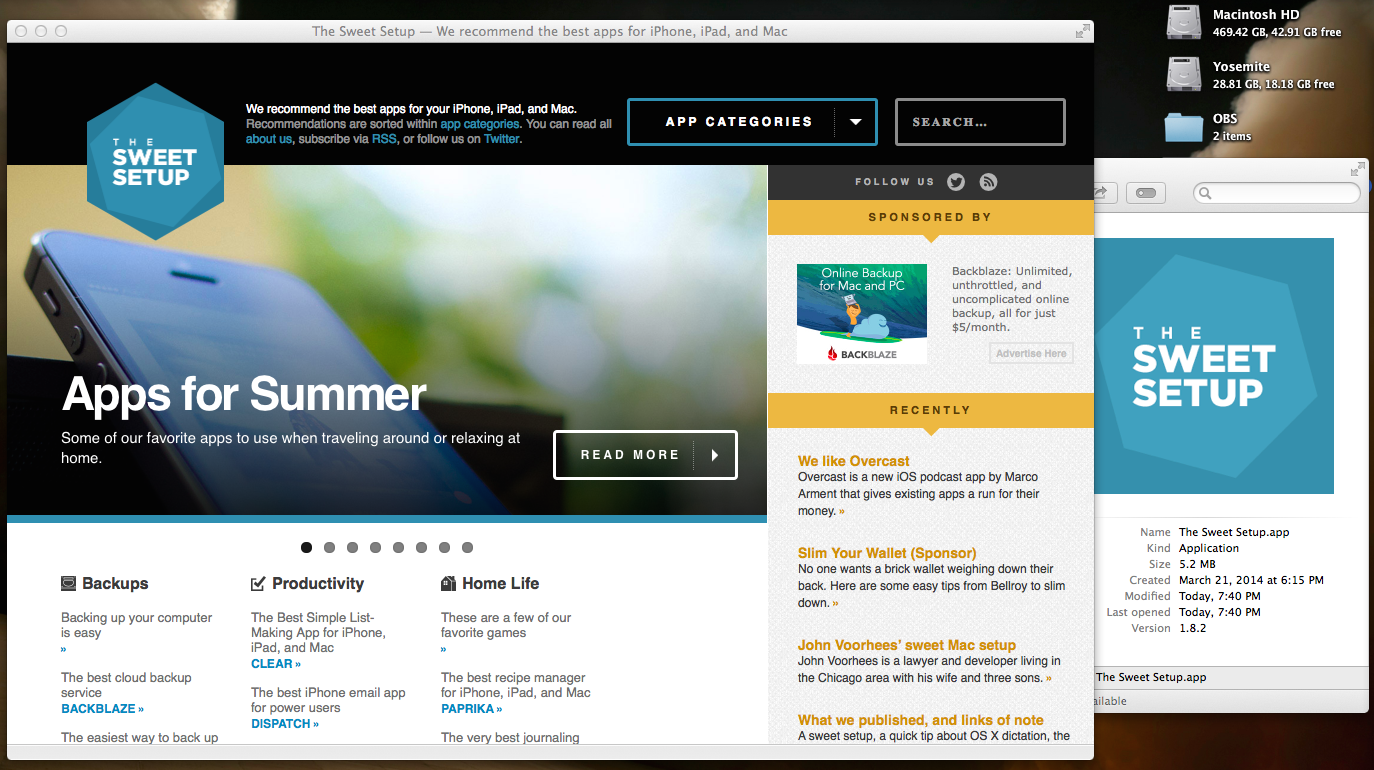 Personally, I use Fluid to make Trello and Teamwork act more like native apps. I rely on these two web services all day at work, and being able to Command+Tab to them saves me a ton of time and frustration.
Fluid is free, but $4.99 unlocks a bunch of goodies:
Create Fluid apps with separate cookie storage.
Pin Fluid apps to the Mac OS X status bar.
Use userscripts or userstyles in your Fluid apps.
Use Full Screen mode in your Fluid apps.