Quick Tip: How to pair an Apple remote to a particular device
May 15, 2014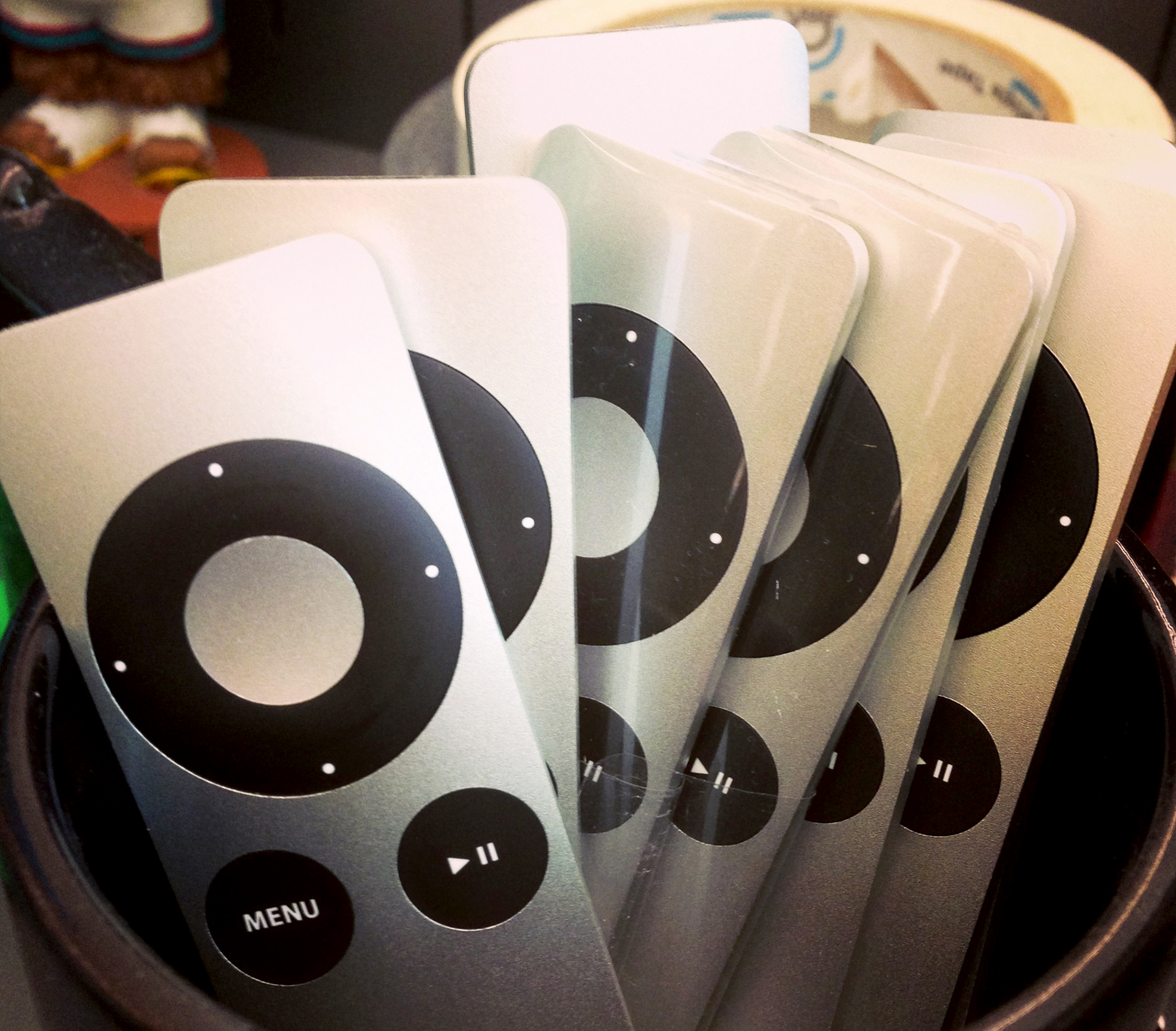 In my living room, I have a Mac mini and an Apple TV in my entertainment center. Both have IR ports and can be used with Apple's remote, but as IR isn't the most exact thing in the world, a single remote can fire commands on both devices.
Thankfully, the boys and girls in Cupertino thought of this, and an Apple remote can be paired to a computer or Apple TV, allowing other devices in the vicinity to ignore its input.
Apple has directions to pair a remote with the Apple TV and any Mac that has an IR port, but here are the highlights:
Pairing with an Apple TV
According to Apple, the first steps depend on what type of remote you have:
* On an aluminum Apple Remote, press and hold the Menu and Right buttons for 6 seconds.
* On an earlier, white Apple Remote, press and hold the Menu and Next/Fast-forward buttons for 6 seconds.
If the pairing is successful, the Apple TV will display a chainlink symbol. Now, the device can only take commands from that remote, and that remote will only give commands to the device.
Pairing with a Mac
Pairing a remote with a Mac isn't too dissimilar:
Log in on your Mac as an Admin user.
Get very close to your Mac (about 3 or 4 inches away).
Point the remote at the infrared sensor on the front of your Mac.
Press and hold the Menu and Next/Fast-forward buttons simultaneously on the remote for 5 seconds.
Your Apple Remote is now paired with your computer. You should see a chain-link style lock appear in the center of your screen for a moment.
The links above have alternative methods and information about unpairing if the need arises.