Quick Tip: Name your Apple devices
February 6, 2014
Apple is known — fairly, perhaps — as a company that doesn't allow for a lot of customization in its software or with its hardware. But over time, our devices change from their from-the-factory state and become worn in. We ding our notebooks, scratch our iPads and knick our iPhones. We add apps and services and data, making them our own. These devices can gain a lot character over the years.
Naming a device fits in with this. Let's start with the Mac. In System Preferences, the Sharing pane includes a "Computer Name" field: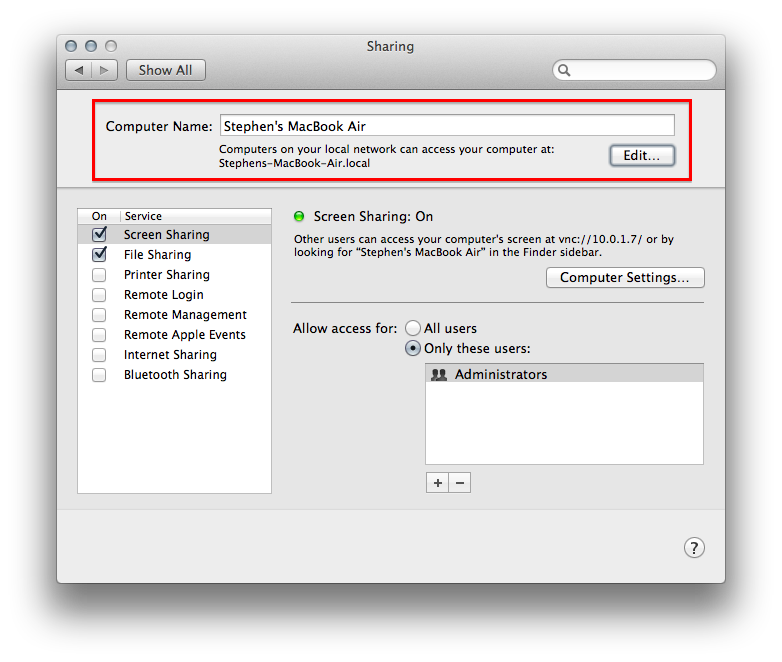 Editing this name to something more exciting will not only make you feel better, but can give your Mac a more unique name on the network, making File Sharing easier and more fun for everyone.
While iOS device names really just show up in iTunes and when dealing with iCloud storage issues, it's easy to change their names, too. Simply open the Settings app, tap General and then About. Tapping the device name will allow you to edit it: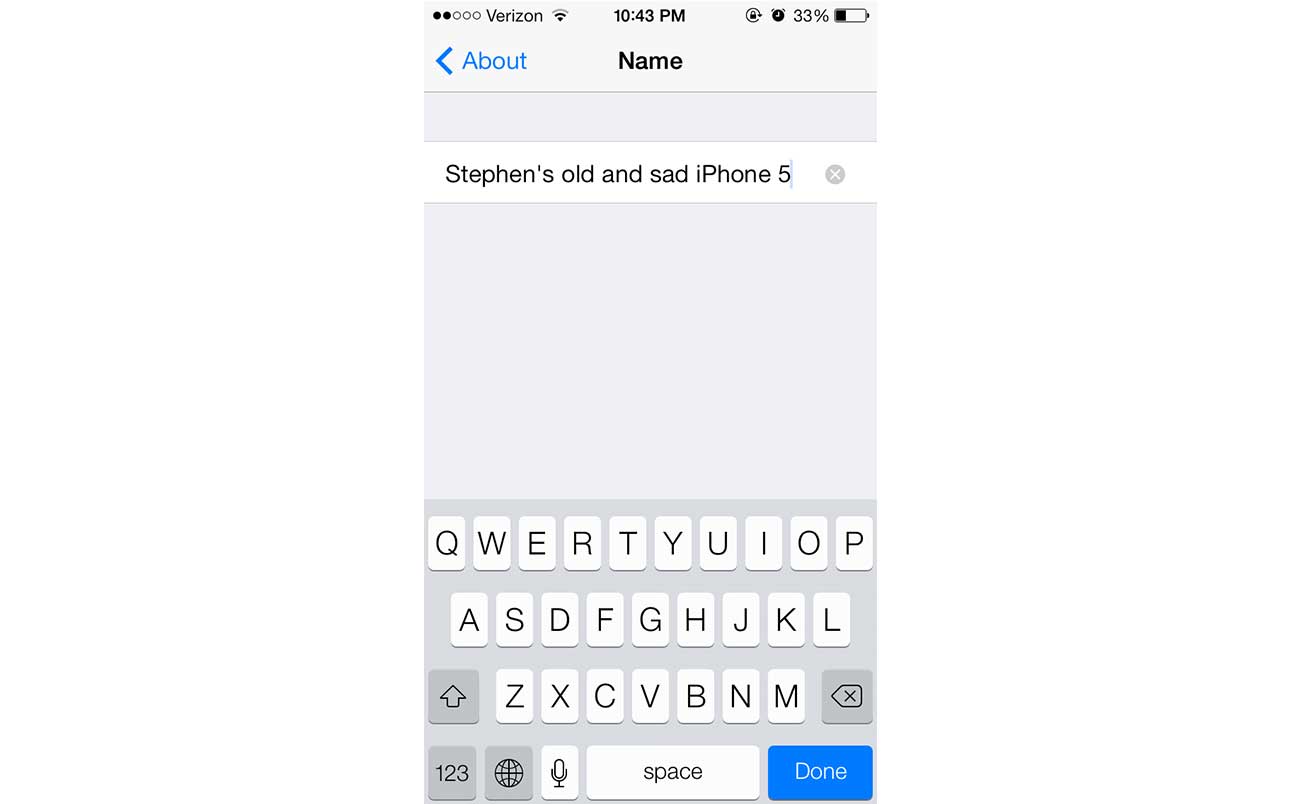 Like I said, this isn't the most helpful Quick Tip we've posted here at The Sweet Setup, but it's fun — and even helpful — to name your devices in a way that makes sense and is memorable.
---
Find more Quick Tips right here.