Quick Tip: Manage Apple Pay defaults
November 20, 2014
After just one use, I can tell that Apple Pay is quickly going to become my favorite way to pay while shopping. It's incredibly easy to use, but also very secure. According to Tim Cook, I'm not the only one who feels this way. In the first 72 hours after its launch, Apple Pay activated over 1 million cards.
While you can easily add credit cards from within the Passbook app, iOS also allows you to control your transaction defaults. If you go to Settings → Passbook & Apple Pay, you'll see a lot of options. The first is the ability to add new cards. You will also see a place to control your transaction defaults. Your options include default card, default billing and shipping address, default email, and default phone number. This will be especially important if you have separate home and work cards. As Apple Pay becomes integrated into more apps and places, you'll want to make sure your defaults are set up correctly.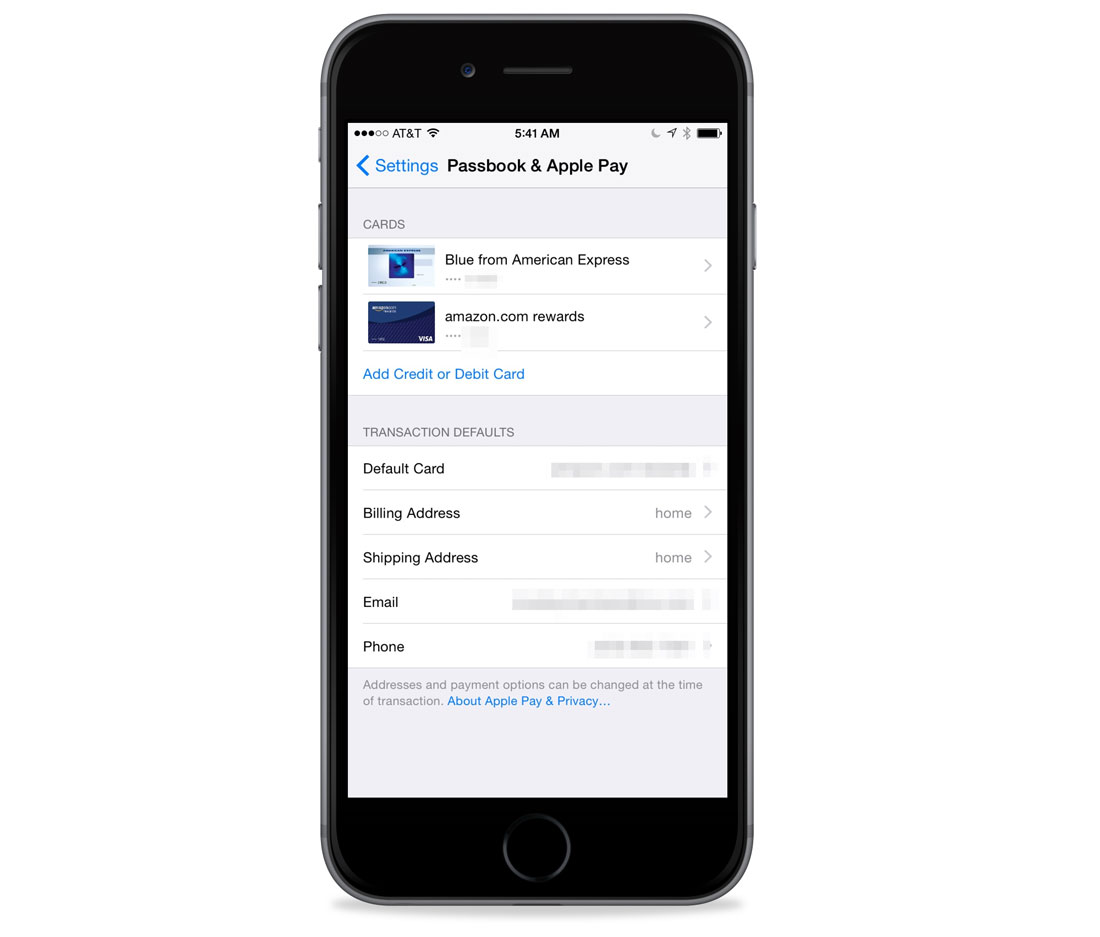 We have more Quick Tips right here.