Quick Tip: How to Share Directly to Glass from Lightroom on iPad
July 5, 2022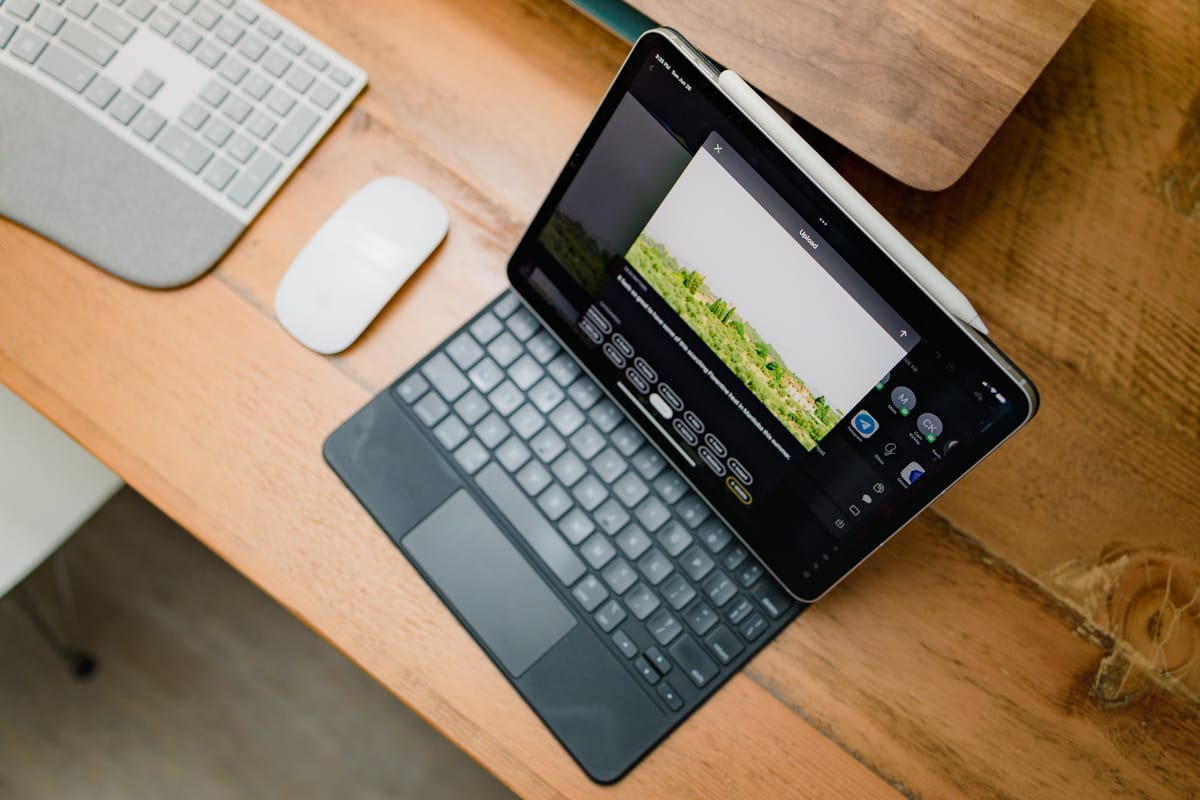 Just under a year ago, Glass launched on iPhone, offering a genuine photo sharing alternative to Instagram. Glass launched to much fanfare — many folks (including myself) vowed to kick Instagram to the curb in favor of a fresh new start on a new and stylish platform.
For a while there, those vows were broken left and right. Glass lost some of its launch shine, with many initial users ultimately opting to return to Instagram. There were some legitimate points of feedback. There was some of the "new and shiny" wearing away.
But Glass has seemingly revitalized in many circles in recent months, and it's in no small part due to the development team's continuing willingness to do things Meta and Instagram won't. Glass is now on iPad. Glass is now on the web. Glass has Appreciations and Categories, both better implemented forms of likes and tags.
There are some discoverability issues that I'm sure the Glass team is working on, but overall, in a year, Glass has addressed many of those initial pieces of feedback and managed to provide one of the best photo sharing platforms the web has ever seen.
One of the areas the Glass team is willing to experiment: the iPad. The ability to post and peruse your Glass feed on iPad is such a delight. And posting, especially on the iPad, is ultra-fast thanks to complete iOS Share Sheet support.
Here's how to share photos directly to Glass from anywhere you can find a Share Sheet button in iPadOS.
We're going to use Adobe Lightroom for iPad as an example, but you can use any photo editing app with Share Sheet support to publish directly to Glass. All these steps can be replicated on the iPhone as well.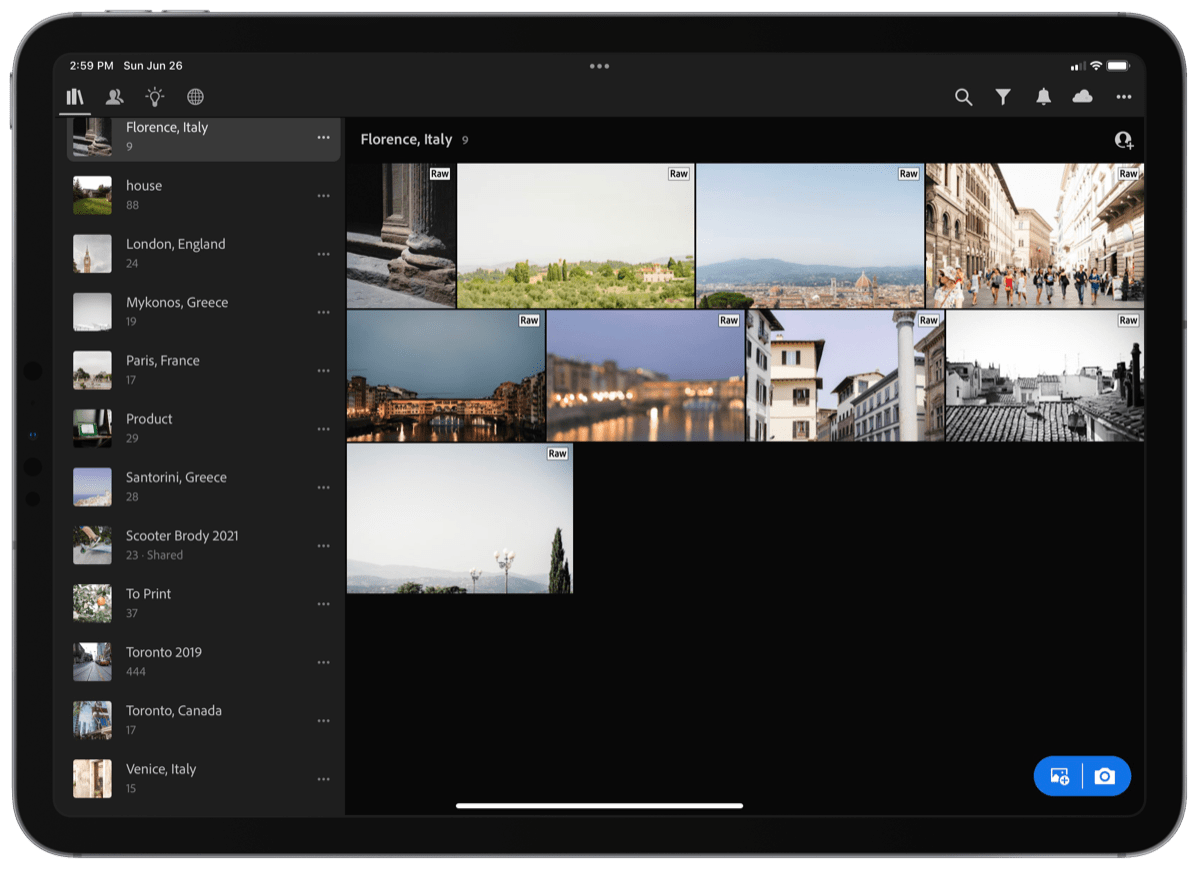 First, if your photo was shot on the iPhone, you can import into Lightroom from the Camera Roll on your iPad. Otherwise, you can use your camera's third-party app or a Lightning-to-SD Card adapter to import your photos into Lightroom directly.
Second, edit your photo. Again, you can edit in just about any photo editing app, but we love Adobe Lightroom for iPad. All your favorite Mac presets sync over to the iPad. The iPad version has fantastic Apple Pencil support. And in many cases, the iPad app just feels faster and slicker than Lightroom for the Mac.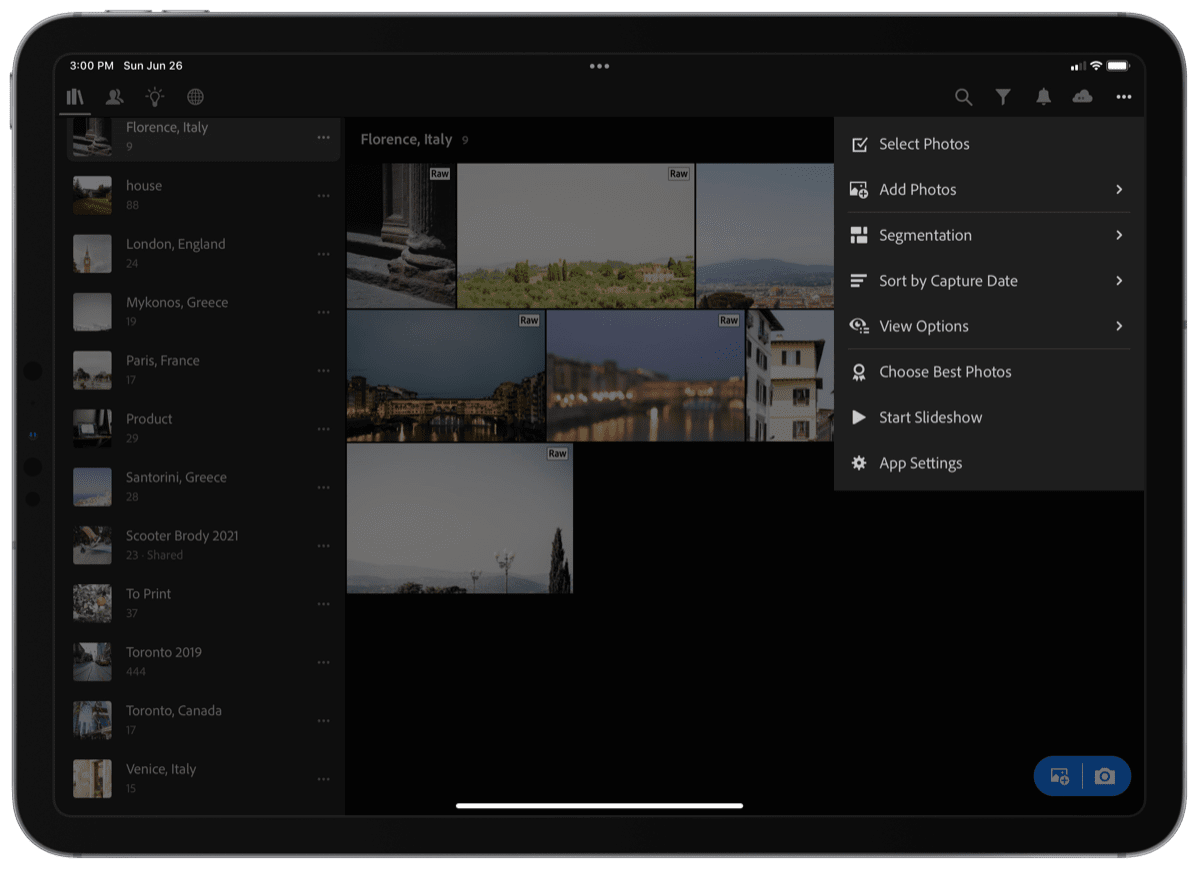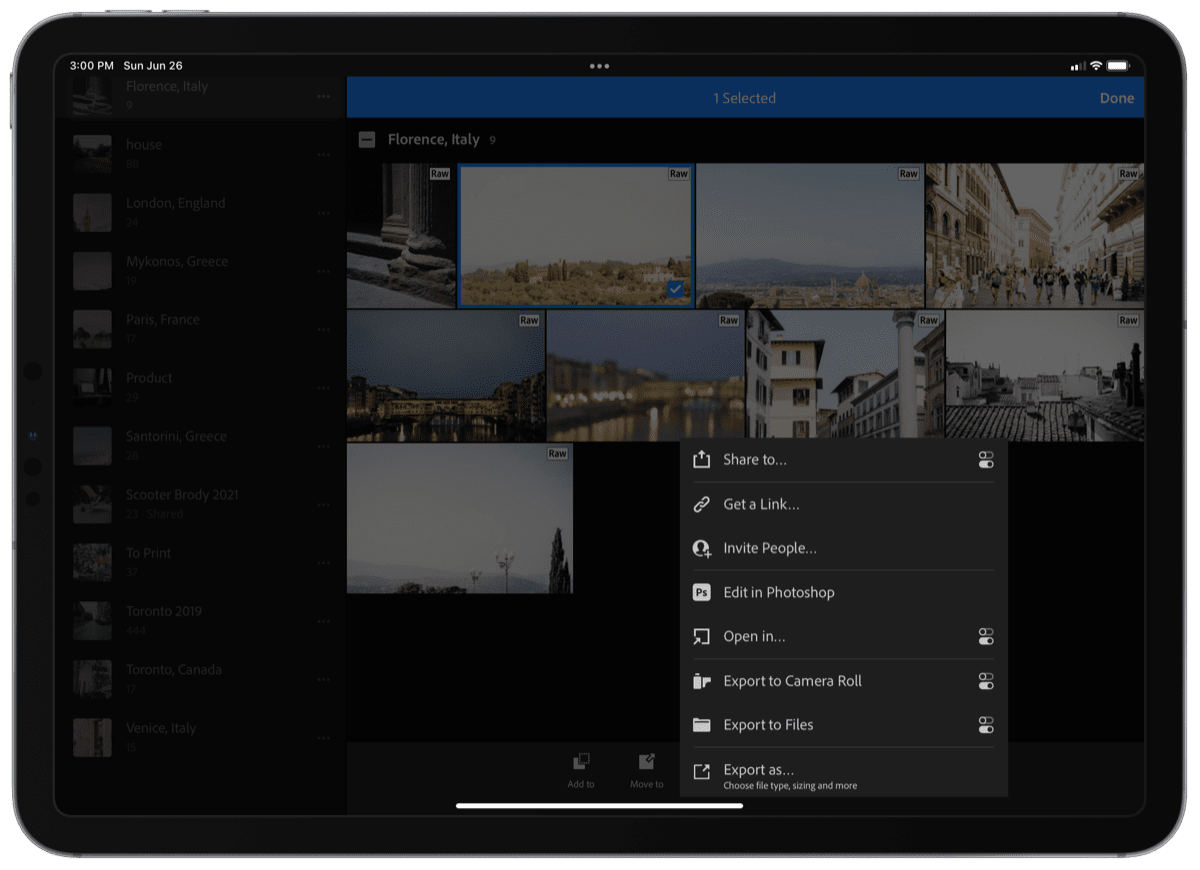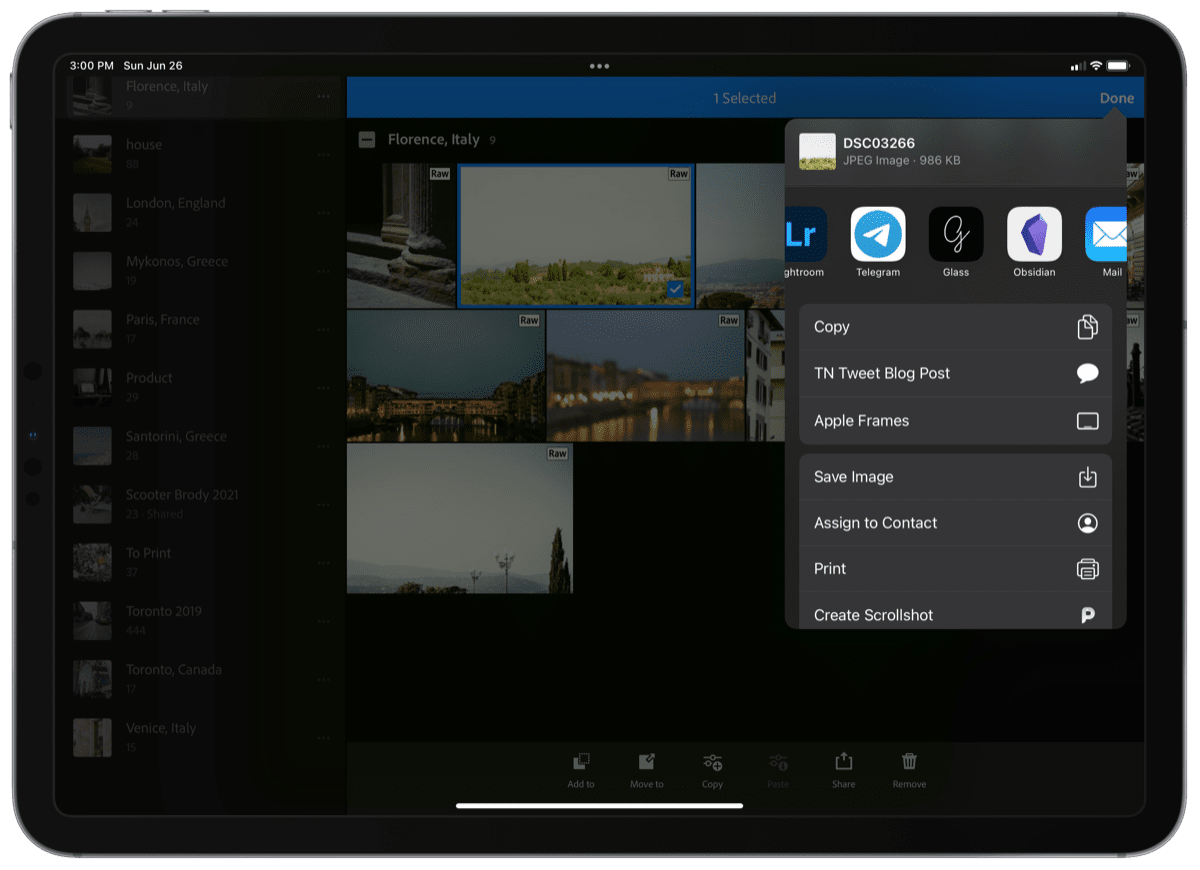 Third, once your photo is ready for sharing, tap the … button in the top right corner and tap Select Photos. Select the photo you want to share to Glass and then tap Share at the bottom of the view. Finally, tap Share To to allow Lightroom to render your photo and provide you the iOS Share Sheet.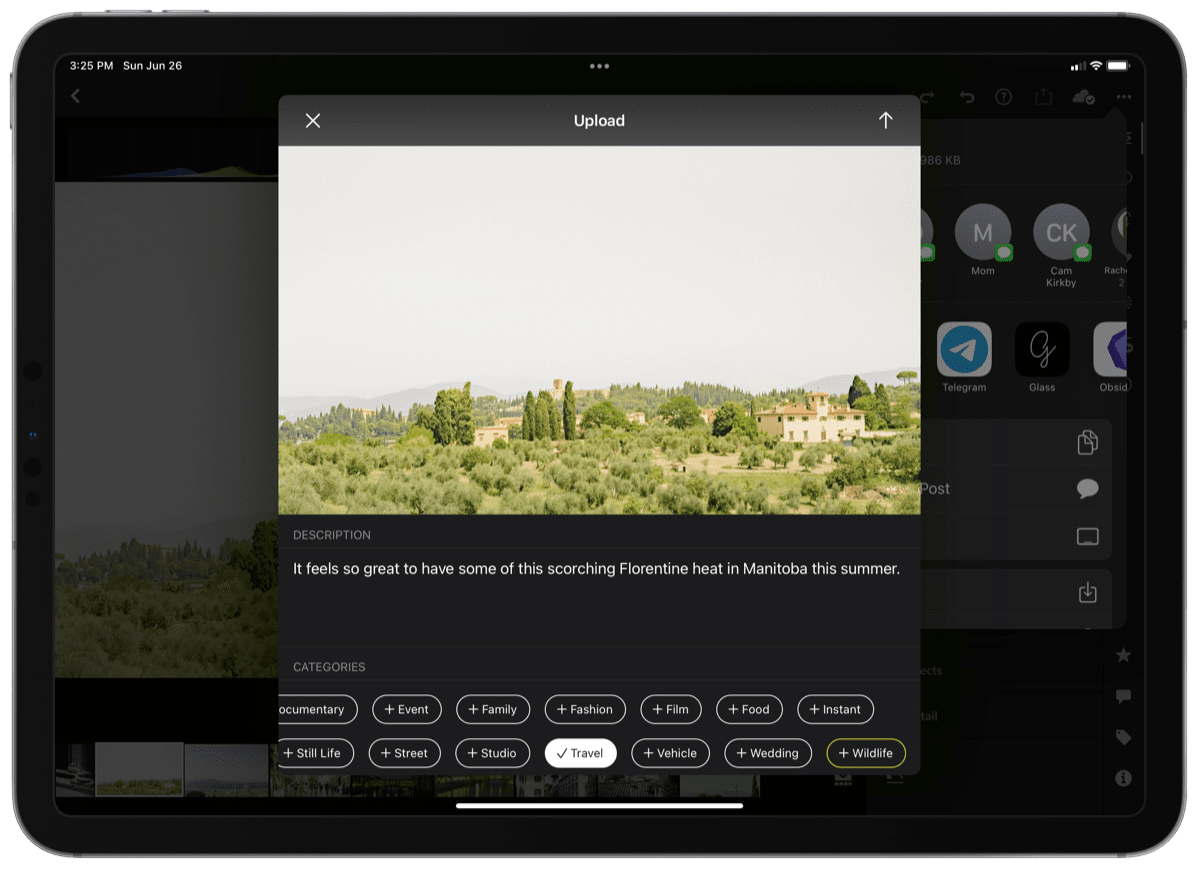 Once the Share Sheet pops up, you're provided with Glass's posting view. You can give the photo a description and choose the photo's categories before hitting the up arrow button to post the photo on Glass. The photo's metadata, including capture date and camera info, automatically upload to Glass from that Share Sheet as well.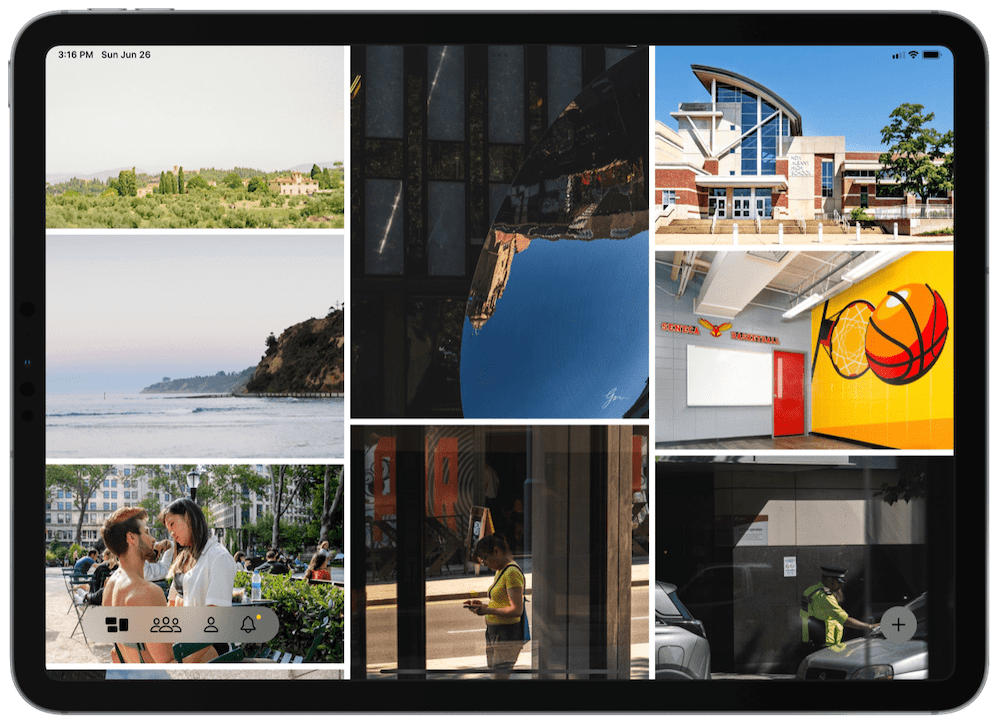 And that's it — you've published directly from Lightroom to Glass on iPad, two things you can't do with Instagram.
Glass has become easier to use seemingly every month. This direct-posting feature is one of those features that makes the Instagram publishing process instantly annoying.
It's also likely one of many reasons why Glass feels alive again. New photographers are jumping aboard every day. New photos are being posted every minute. Talent is being shown off.
Glass is such a fun place to explore and discover amazing photography. Here's to many more years of Glass updates.
The Sweet Setup Staff Picks for 2022
We spend an inordinate amount of time sorting through hundreds of apps to find the very best. Our team here at The Sweet Setup put together a short list of our must-have, most-used apps in 2022.