Quick tip: Get the most out of iCloud tabs
March 13, 2014
One of the lesser-known features of iCloud is iCloud tabs, which keeps the tabs open in Safari updated on the Mac, iPhone, and iPad.
In practical terms, this means you can open a tab on your iPhone, then open Safari on your Mac, select that tab, and be off to the races.
Apple's interface for this is pretty great. On each device, there's a menu showing the available tabs on your other devices. On the Mac and iPad, it's accessed by clicking (or tapping) the iCloud button in the browser. On the iPhone, they are stacked at the bottom of the tabs view: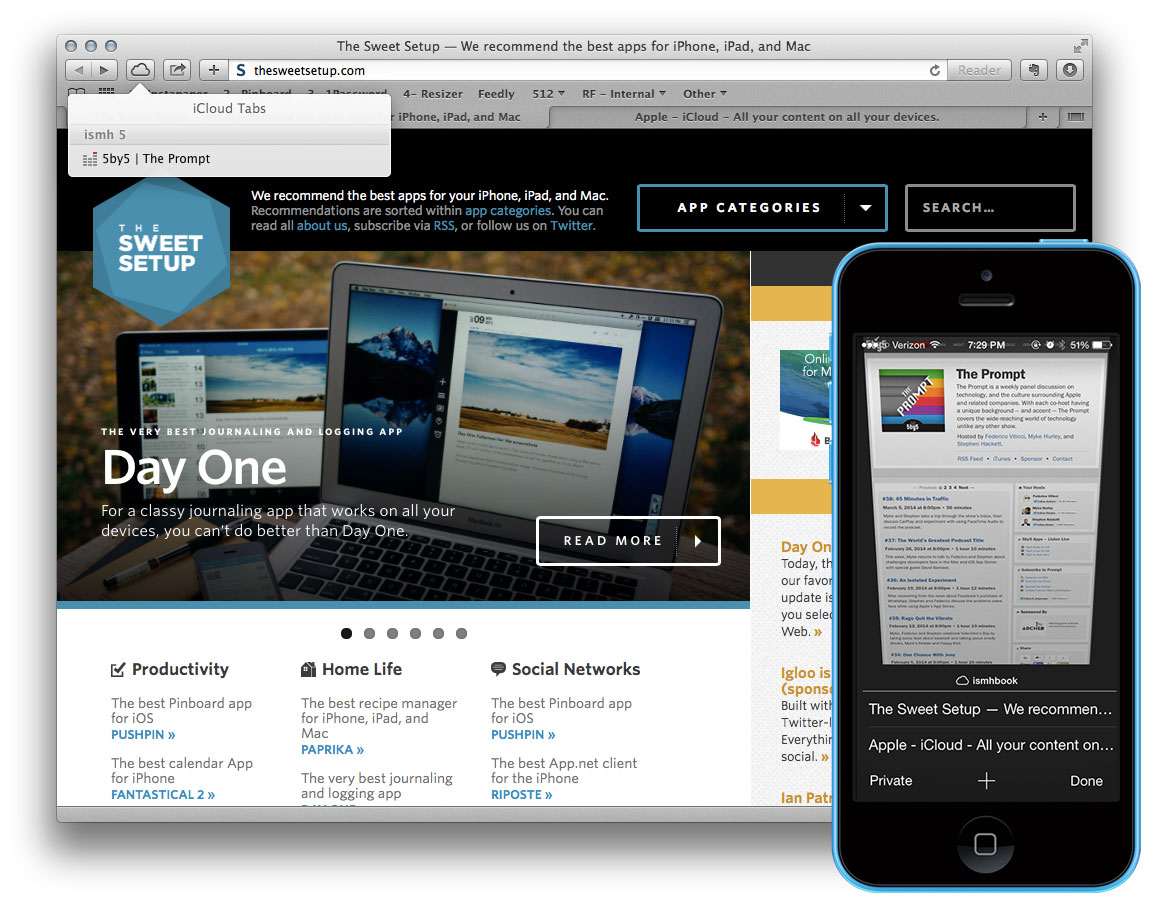 If you use Safari on iOS, but a different browser on the Mac, a free app named CloudyTabs puts all of this information right in OS X's menu bar: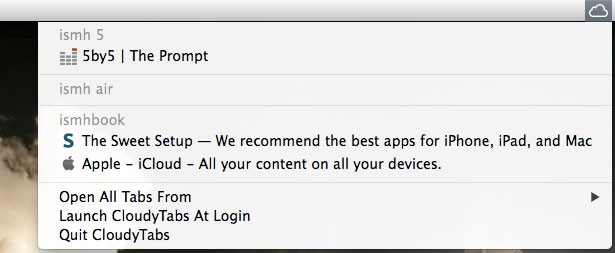 This allows you to open a tab in Chrome, Firefox, or any other browser on the desktop. As a bonus, CloudyTab can open all tabs from a device, so it's easy to take an entire browsing session from an iOS device and replicate it on the Mac.
If you really want to go crazy, iCloud tabs can be used within the iPad text editor, Editorial, as well. While it may have iCloud on the label, this feature is reliable and flexible. It's well worth checking out.
---
You can find more Quick Tips right here.