Quick Tip: Email files to your Evernote account
October 30, 2014
One of my most used features of Evernote is the ability to send anything into Evernote from any email client. This allows you to extend Evernote almost everywhere.
Before you can send things to your Evernote account through email, you need to know what your unique Evernote upload email address is. Luckily, it's really easy to find that out.
In Evernote on the Mac, click your name in the top left corner and go to Account Info. Your unique address is listed on the next screen.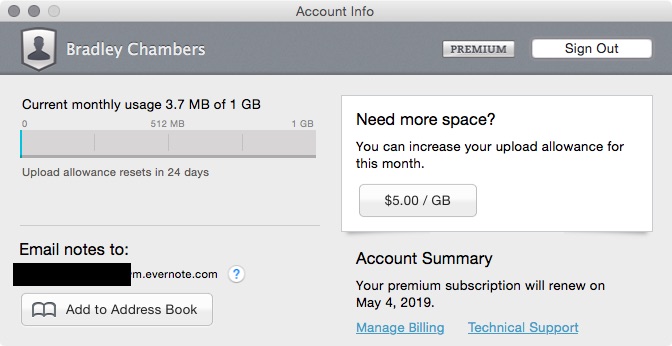 In Evernote for iOS, open Settings > General and look for Evernote Email Address.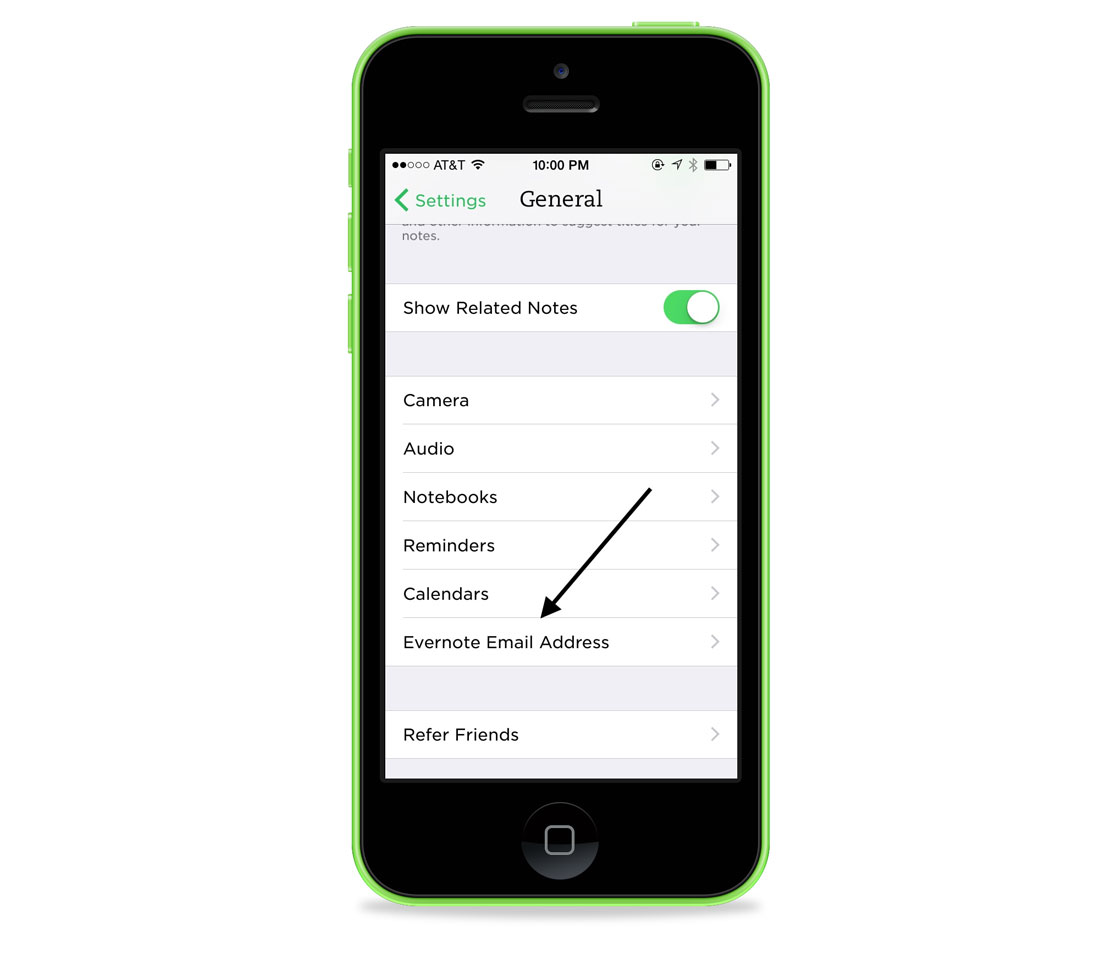 Evernote also allows you to customize what notebook and tags are applied to the note prior to sending the email. Tags can be chosen by using #Tag and you can select a notebook by using @Notebook Name.
Here are some of the ways I use it:
The Feedback form on my podcast website is set to email my Evernote email address with "Out of School Feedback @Feedback Form" in the subject. This sends it into the Feedback Form notebook that I share with Fraser Speirs.
On our large multi-function printer at work, I use my Evernote email address as a frequent contact. This is incredibly handy when executing my paperless workflow. Instead of emailing files to myself, I can have them funneled straight into my Evernote inbox.
Anytime I have a trip coming up, I forward travel information (flight, hotel, rental car, etc) into Evernote using @Travel as the notebook name. By doing this, I know that all my relevant travel documents will be in one place.
We have more Quick Tips right here.