Quick Tip: Discover the feed address of an iTunes podcast
May 21, 2015
I use Overcast for podcast listening, and it has a great built-in directory. There have been a few times that a new show doesn't show up in Overcast, but the podcast website only listed the iTunes link instead of the direct link to the feed. Thankfully, iTunes does give you a way to find out the actual feed if you know where to look.
The first thing you want to do is subscribe to the show in iTunes.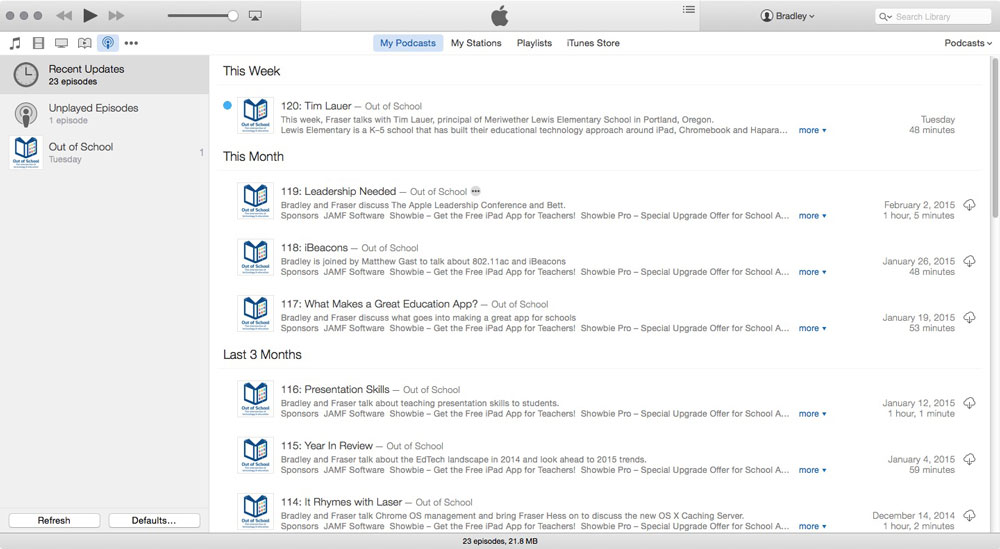 The next step is (while you are in the podcast section), go to File → Library → Export Playlist.
You'll notice that in the Save As screen that you are saving an OPML file. OPML is an XML format that is often used for RSS.
Finally, open your saved file in a text editor. You'll see a lot of code, but if you look for the xmlUrl tag, you'll see the actual podcast feed following it.

---
We have more Quick Tips right here.