Quick Tip: Delete articles in Instapaper instead of archiving them
September 10, 2015
Whenever I'm finished reading an article in Instapaper, I always want to delete it instead of archive it. By default, Instapaper's toolbar doesn't have a delete button. If you hard press on the archive button, it will prompt you with a delete option. This saves you the step of archiving and then deleting from the archives later.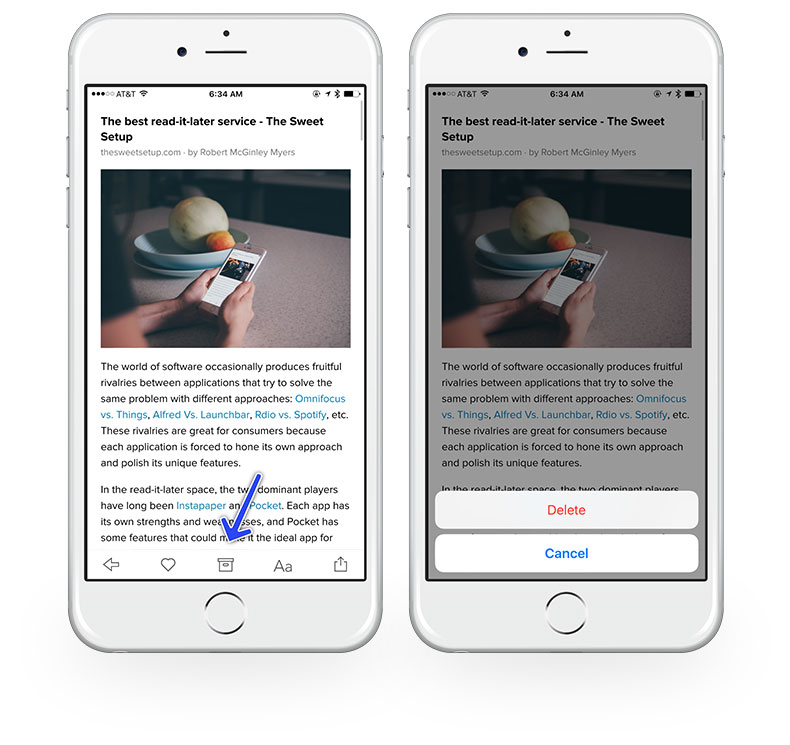 We think Instapaper is the best read-it-later service. Be sure to check out our review.
---
We have more Quick Tips right here.