What we published, and links of note
July 11, 2014
Here's a rundown of the posts we published this week, as well as a link we thought you might enjoy about the iOS App Store's birthday.
You can also stay up-to-date by following us on Twitter and RSS. Also, we have a weekly email newsletter that sums up all the new and cool things published to the site. If you like to stay up-to-date via email, you can sign up here.
This week's setup interview features Chuck Skoda, a developer whose day job is at Tagboard where he builds web-app-type-things and also posts GIFs to the team Slack channels. Additionally, Chuck makes some great iPhone apps, both independently, and with Sky Balloon, a company for side projects.
Chuck's setup is delightfully bare, but his answer to the "which app could you not live without" question was especially intriguing:
Focusing on my "can't-live-without" apps feels like missing the forest for the trees though. The most powerful thing about my iPhone is the aggregate of possibilities I can bring with me wherever I go. […]

It's hard to quantify how the iPhone has influenced day to day life over the last number of years, but I can't imagine going back.
You probably know and use the dictation functionality on iOS, but the functionality also exists on OS X Mavericks. What Stephen explains this week is that OS X can also perform the dictation magic without sending your audio to Apple for analysis. Cool, right? It's a ~800 Mb download, but it's worth it if you need to use dictation offline or have privacy concerns.
Let's just hope that Stephen was awesome and wrote the entire tip using dictation on his Mac.
It might be hard to believe, but the App Store celebrated its sixth anniversary this week. The introduction of the iPhone blew our minds, but the introduction of the App Store in 2008 took things to an entirely new and exciting level. It's great to see the success it's been so far.
Stephen wrote a post that takes a quick walk down memory lane through the App Store's short, but thriving, life. I really liked his closing thought:
Over the last six years, this has held up pretty well, but Apple doesn't deserve all the credit. A device is only as good as what it can do, and thanks to the App Store and third-party developers, they can do just about anything.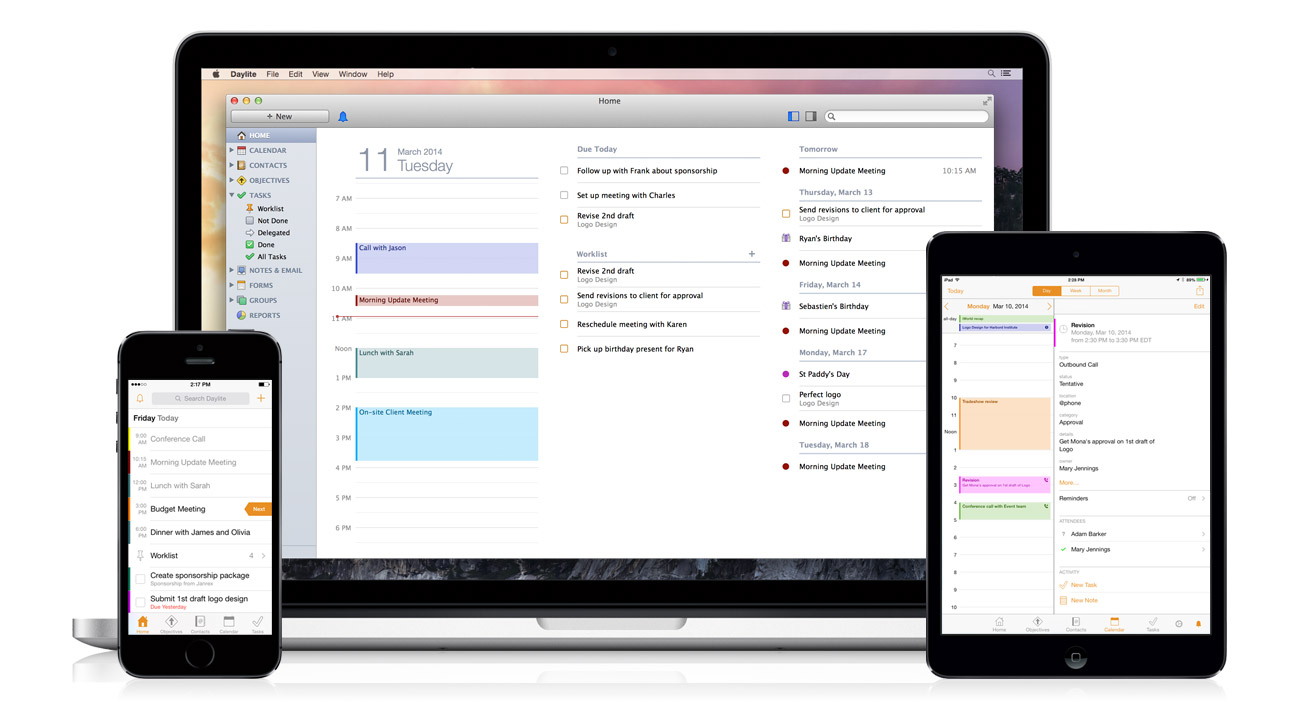 Daylite is a productivity and customer relationship management app that keeps everything related to your business in one place. Sometimes things fall through the cracks. You forget to follow-up, don't know when someone on your team last spoke to a client, or get so overwhelmed with tasks that you don't know where to start.
With Daylite you and your team can share information wherever you are by Mac, iPhone, and iPad. Your contacts, schedule, tasks, projects, sales opportunities, emails, and notes are all there, making it fast and easy to find what you are looking for.
---
Our thanks to Marketcircle for sponsoring The Sweet Setup. If you're interested in advertising with us you can learn more here.