Productivity for Power Organizers (Sponsor)
August 8, 2017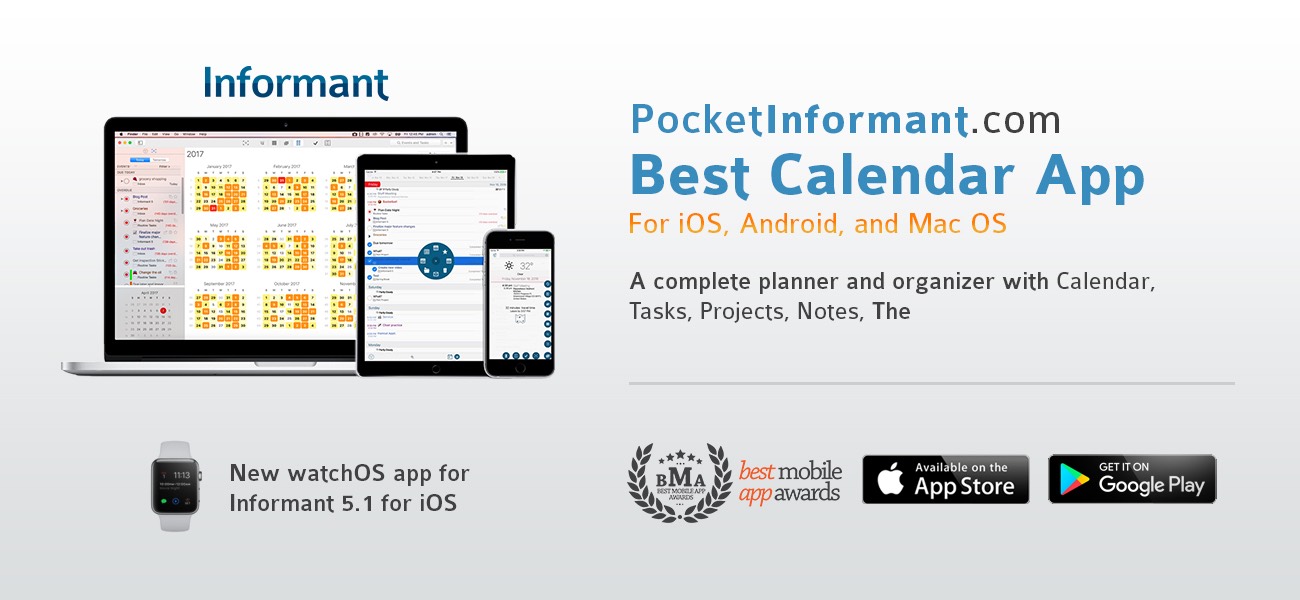 Informant 5 is a complete planner in your pocket. It combines Calendar, Tasks, Projects, and Notes and has excellent views that you just don't get with your native apple apps. It is easy to setup and has powerful and fun customization options like color coding tags and emojis. It combines your Tasks with your calendar, and it has simple project management features that make it a super useful tool for people with busy lives. If you are serious about your organization, try Informant.
Pocket Informant has been one of the leading brands in mobile productivity for close to 2 decades and and remains as one of the best calendar & tasks apps you can find anywhere. Informant has received numerous awards such as Best Calendar App for iPhone and iPad from MacWorld and Best Business and Productivity app from Best Mobile App Awards. Informant is available for iOS (iPhone and iPad), for mac, and for Android. Learn more at www.PocketInformant.com
---
Our thanks to Pocket Informant for sponsoring the site this week!