Pock Brings Out More of Your Macbook Pro's Touch Bar
July 1, 2019
A new app forwarded my way this past week was Pock, an open-source app designed to add cool widgets to your MacBook Pro's Touch Bar and, best of all, to duplicate your dock in the Touch Bar.

The premise of the app is simple: Take the regular Mac dock and move it into the Touch Bar, making all your apps launch-able with a tap. Pock works as expected — a quick tap of any app icon opens the app immediately. Notification badges can be updated instantly in the Touch Bar, and you can also access your saved folders (like Downloads or Trash) right in the Touch Bar.

In fact, the implementation of accessing your Downloads folder in the Touch Bar is very well done. Simply tap the folder and Pock takes a second to load all the files in your saved folder, which you can scrub left to right to find the file you're looking for.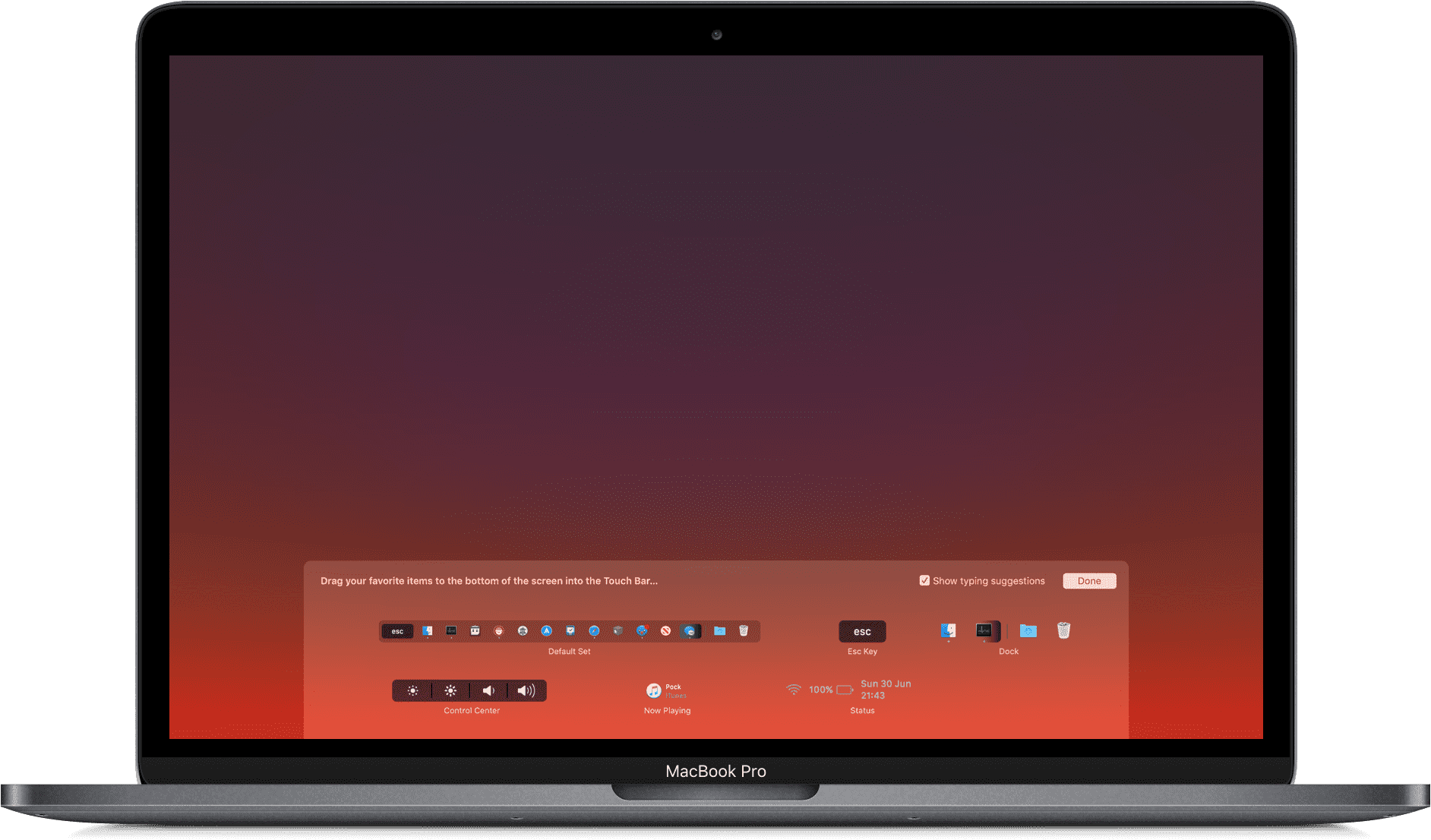 There are a variety of widgets available in Pock:
Dock widget: Includes your macOS dock, with fully-functional badge support.

Now Playing widget: Includes media information for the currently playing music or audio track and includes built-in media gesture control.

ESC widget: The pesky ESC key, which so many Touch Bar haters yearn for, can be added to any widget so it is always accessible.

Status widget: Allows you to keep an eye on system information, the time, WiFi, and battery status.

Control Center widget: Includes the standard Control Strip, such as brightness and volume controls.

The main use case for an app like Pock? By moving your dock into the Touch Bar, you can hide your dock permanently on-screen and enjoy the full-size of your MacBook Pro screen (or attached external display). On small screen sizes, this saves invaluable screen real estate.
Best of all, Pock is completely free and open source. You can download Pock directly from the Pock website and you can donate to help support development of the app. It appears there are a variety of widgets in the works and developers will soon be able to create their own widgets via an upcoming PockKit.
Our Must-Have, Most Used Productivity Apps
We spend an inordinate amount of time sorting through hundreds of apps to find the very best. We put together a short list of our must-have, most-used apps for increasing productivity.