PITAKA, An Innovative Ready-to-Go Charging Solution, Launching Soon (Sponsor)
August 3, 2021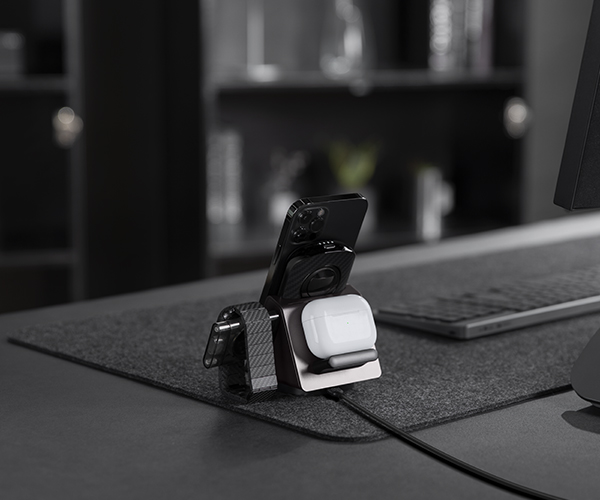 Introducing MagEZ Slider, a wireless charging dock and sliding magnetic power bank that powers the iPhone 12 series, AirPods 2, AirPods Pro, and Apple Watch.
MagEZ Slider simultaneously charges the power bank and magnetically attached iPhone 12, so they're always ready to go. Together they slide smoothly out of the dock for hands-free, cable-less charging. Both lightweight (4.7oz/133g) and compact, the power bank is ergonomically designed to fit comfortably in the hand with juice to power your iPhone 12 for the rest of the day.
The modular, rotating dock keeps desks tidy, reduces cable mess, and offers 360-degree access to all your daily pocket-sized Apple devices. The magnetic earbuds stand can be adjusted to fit any size of AirPods.
MagEZ Slider will be launching soon on Kickstarter. Sign up now to access the Super Early Bird deal and save 61%.
---
Our thanks to PITAKA for sponsoring the site this week.