Phillip Johns' Mac setup
April 4, 2016
Every week we post a new interview with someone about what software they use on their Mac, iPhone, or iPad. We do these interviews because not only are they fun, but a glimpse into what tools someone uses and how they use those tools can spark our imagination and give us an idea or insight into how we can do things better.
New setup interviews are posted every Monday; follow us on RSS or Twitter to stay up to date.
---
Who are you and what do you do?
My name is Phillip Johns. I am an accounting manager for a non-profit, a Certified Public Accountant, and a Certified Fraud Examiner. I also run digitaldapper.net, which focuses on home automation.
What is your current setup?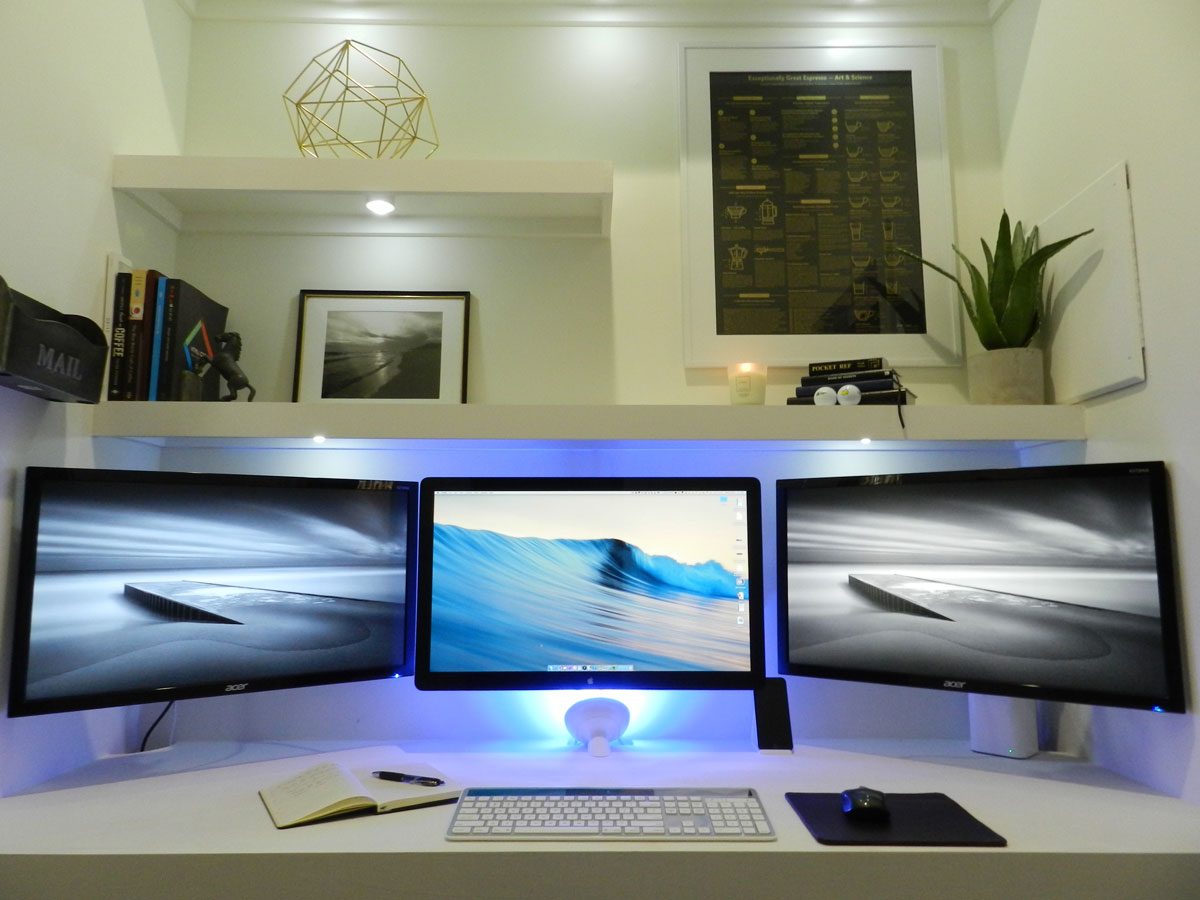 My current setup is a Mac Mini latest generation with 8 GB of RAM, a 2.6 dual-core i5 processor, and a 1 TB Fusion drive. I also have one 27-inch Cinema Display and two Acer k272HUL monitors that rock the same WQHD resolution as the cinema display for a third of the cost. I also use a Logitech wireless keyboard and Logitech mouse, Philips Hue lights in my office (including a bloom on the desk) and a BR30 overhead. These lights make sure I always have the right light to stay motivated.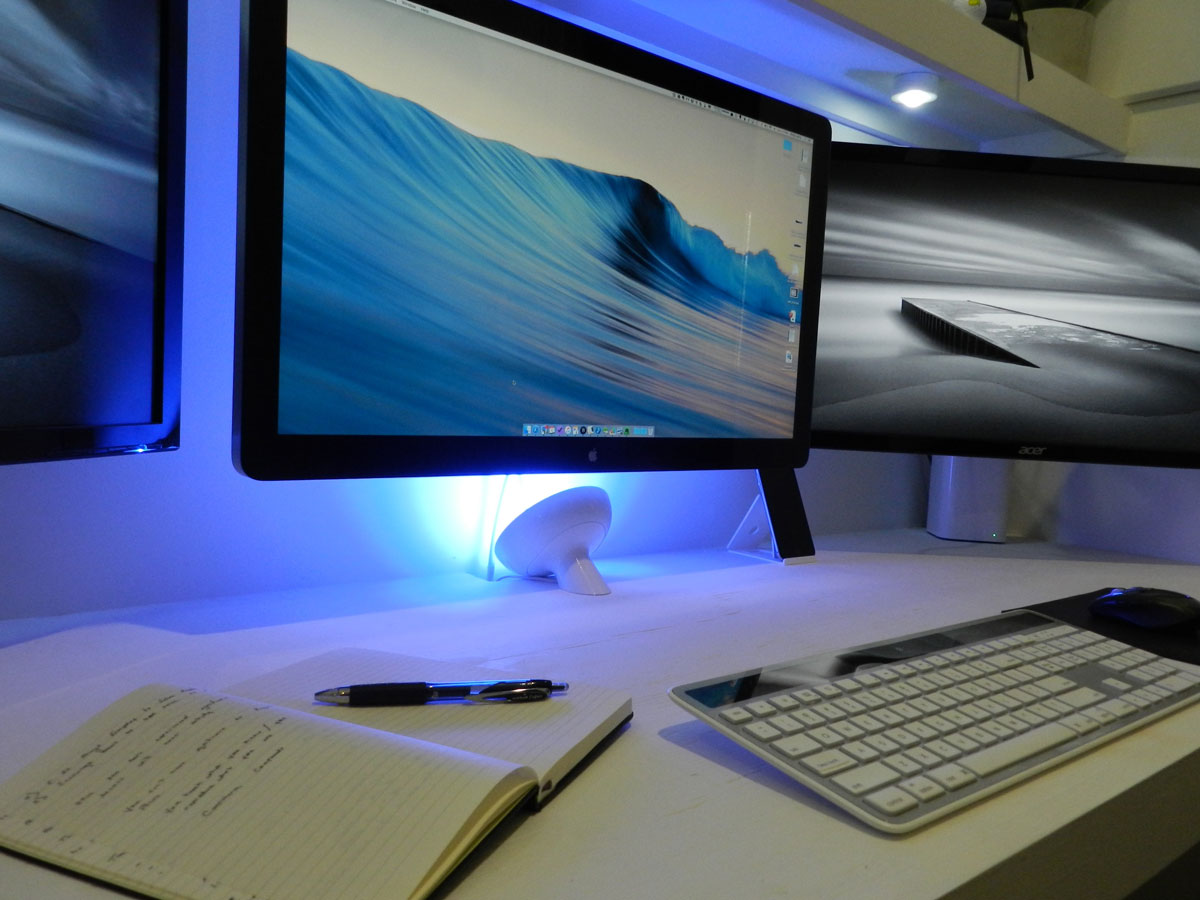 What software do you use and for what do you use it?
OmniFocus – Task management. I am stuck on a Windows machine at work, but I am too attached and in love to leave OmniFocus.
Byword – All writing starts in Byword for digitaldapper.net.
Evernote – Evernote is the only note-taking application that has stuck with me. I use it for article research, receipts, outlines, and much more. I do not love everything about Evernote, including how bloated it is, but it serves its purpose well for me.
Airfoil – The new version is awesome. I use this app to create a Sonos-like music experience in my house by utilizing Apple TVs and Airport Expresses.
Numbers – I am an accountant after all.
How would your ideal setup look and function?
This is mostly my ideal setup. I just built this desk and shelves for a cubby space in our hallway. I outline the before and after in this post on my site. There are some small changes I do plan to make. For starters, the piece of wood we used for the desktop is not finished very well, so I plan to put on a perfectly finished thin piece of wood and paint it with whiteboard paint. This will allow me to sketch on my desk and keep items written down. I also plan to add more Hue lights including at least one strip light under the first shelf.
I first did the three-monitor setup when I worked at my old job in public accounting. I worked from home nearly every night to get more work done. The three monitor setup was great then! For now, I realize it is overkill for what I do, but at this point it is set up and working so I plan to keep it and see what the future holds!
---
There are more Sweet Setup interviews right here.