Paws for Trello is the Trello desktop client you always wanted. (Sponsor)
January 31, 2017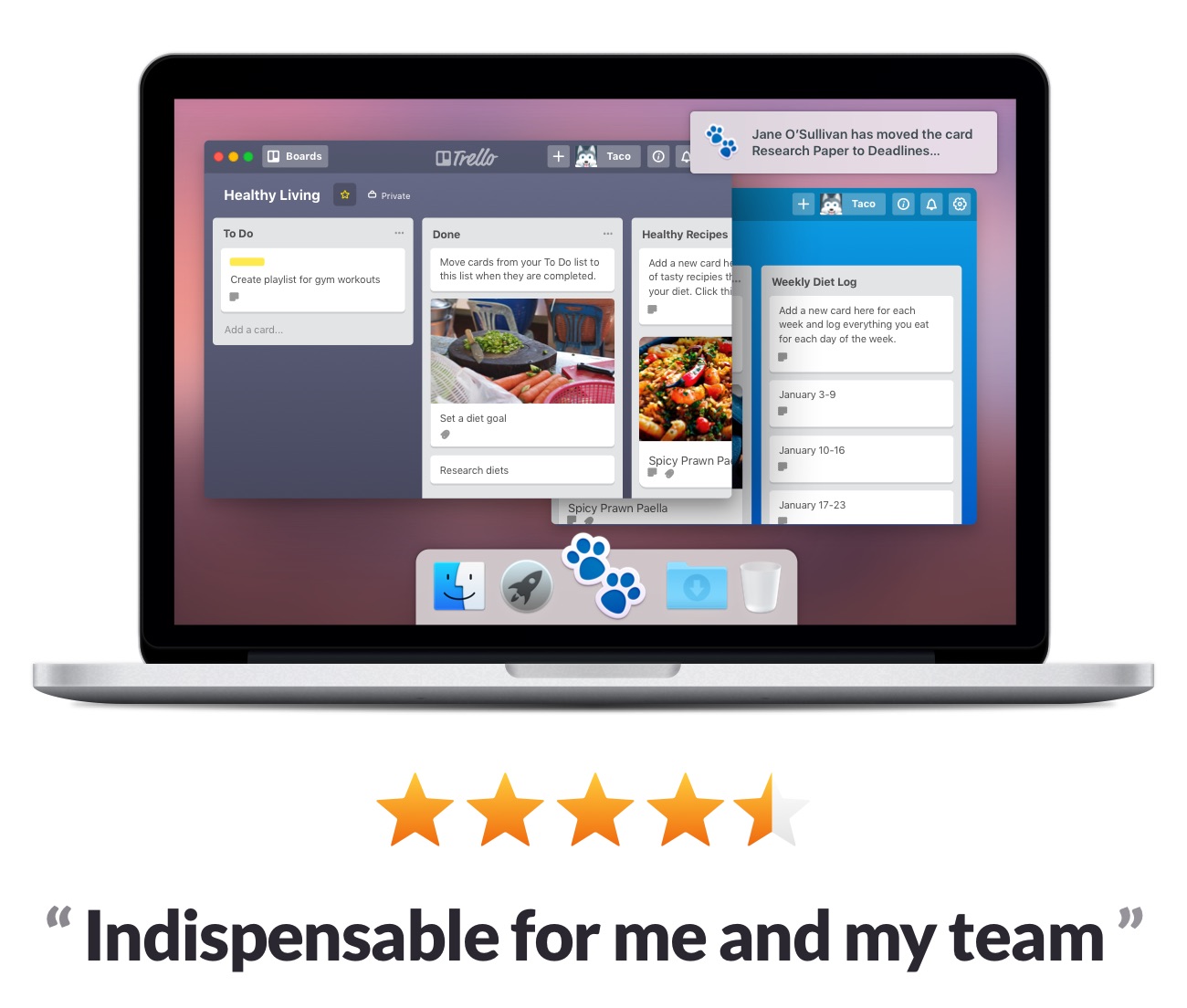 Tired of using Trello in your browser? Paws for Trello is a beautiful Trello desktop client with native notifications, powerful shortcuts and much much more – away from the distractions of your browser.
Be on top of notifications from your coworkers. Add tasks from anywhere with a simple shortcut. Work on multiple boards at once. Stay productive with a beautiful minimal interface that doesn't get in the way of your work.
Download it now on the Mac App Store or the Windows Store.
---
Our thanks to Paws for Trello for sponsoring the site this week!