Paul Williams' iPad and iPhone setup
June 6, 2016
Every week we post a new interview with someone about what software they use on their Mac, iPhone, or iPad. We do these interviews because not only are they fun, but a glimpse into what tools someone uses and how they use those tools can spark our imagination and give us an idea or insight into how we can do things better.
New setup interviews are posted every Monday; follow us on RSS or Twitter to stay up to date.
---
Who are you and what do you do?
I'm Paul Williams, and I'm Manager of Student Administration at the University of South Australia. I manage 6 teams spread over metro and regional South Australia.
What iPhone do you have?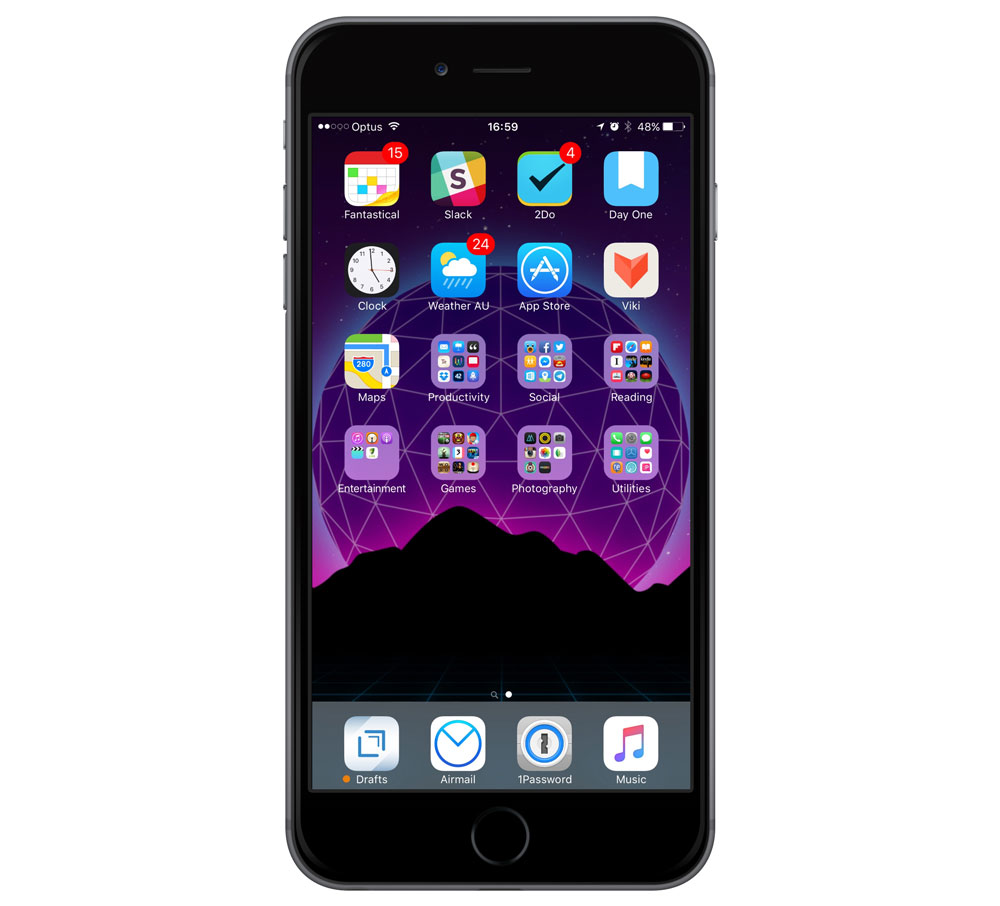 You can find Paul's wallpaper here.
I have an iPhone 6 Plus in Space Gray.
What apps do you use the most, and why?
Tweetbot not only is my most used app on my iPhone, it's where I consume news and follow the latest trends, sports news, business news and my favourite internet people.
Drafts comes in at a close second. This is where I throw every piece of text for future use. If an idea comes up for a blog post or some work-related project, this it where it starts.
I have some of my productivity apps (2Do, Slack, Keynote, Fantastical, Airmail) here that are mostly for reference. All my heavy lifting is done on the iPad.
Day One has been a constant on my home screen for years now that captures my thoughts, events, and photos. And with version 2, I even have a separate work journal for meeting notes.
Which app could you not live without?
It would have to be Tweetbot; I feel lost if I haven't completed my timeline.
---
Which iPad do you have?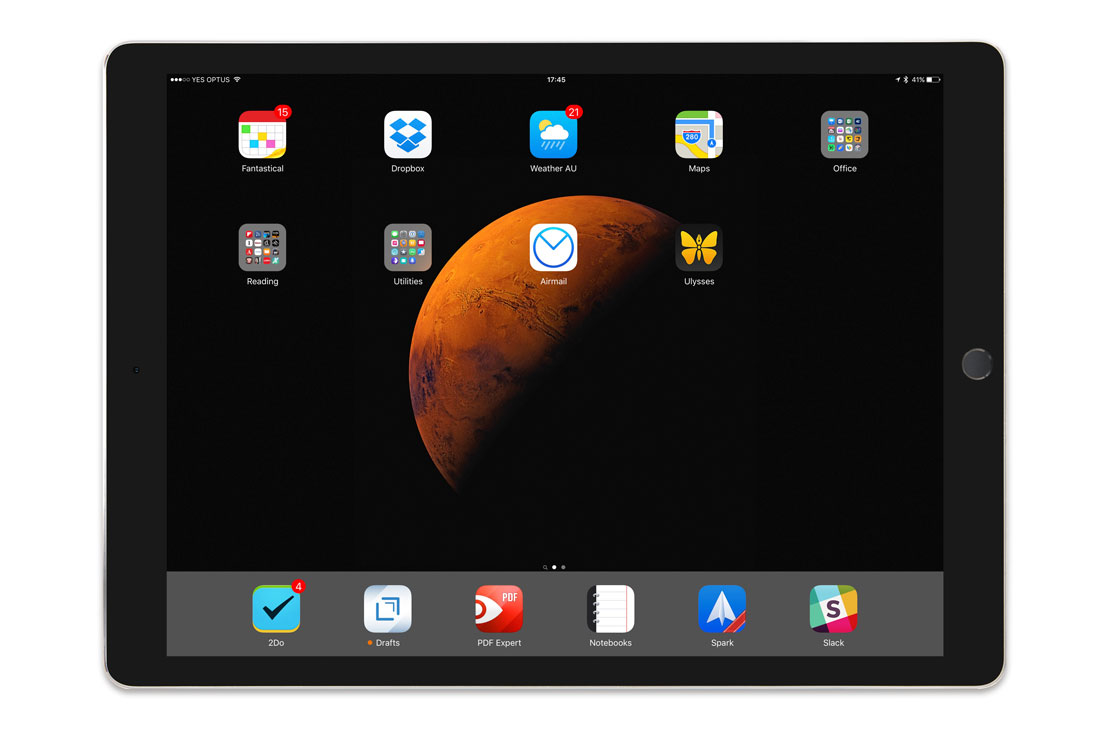 I have a 12.9″ iPad Pro 128GB in Space Gray.
How are you using your iPad on a daily basis?
As I travel around the campuses, I need a lightweight device to work from. Emails, spreadsheets, remote access to specialist software on my desktop, and presenting from Keynote — this device does it all.
What apps do you use the most, and why?
It's hard to split between PDF Expert, Airmail/Spark, and 2Do since I spend my time working between all three. Dropbox is accessed regularly as well, as that is where all my files reside.
As with my iPhone, Drafts is one of my most used apps. A lot of my written text starts there and is shared through actions to other various apps.
At the moment, I am deciding what email client to use and have been testing both Spark and Airmail.
On my second home screen, you will find all my games. At the day's end, I swipe left and I'm in another world playing Crashlands or FM Touch 2016.
Which app could you not live without?
It's hard to pick just one, but it would have to be 2Do. I have so many things on (meetings to attend, projects to manage, etc.) that my brain cannot cope without it. 2Do is a flexible task manager that makes me more productive and less forgetful.
---
There are more Sweet Setup interviews right here.
Want to share your setup? We'd love to hear from you. Just fill out this form with some basic information and we'll be in touch.