Overcast Adds Simplified Clip Sharing in Latest Update
May 6, 2019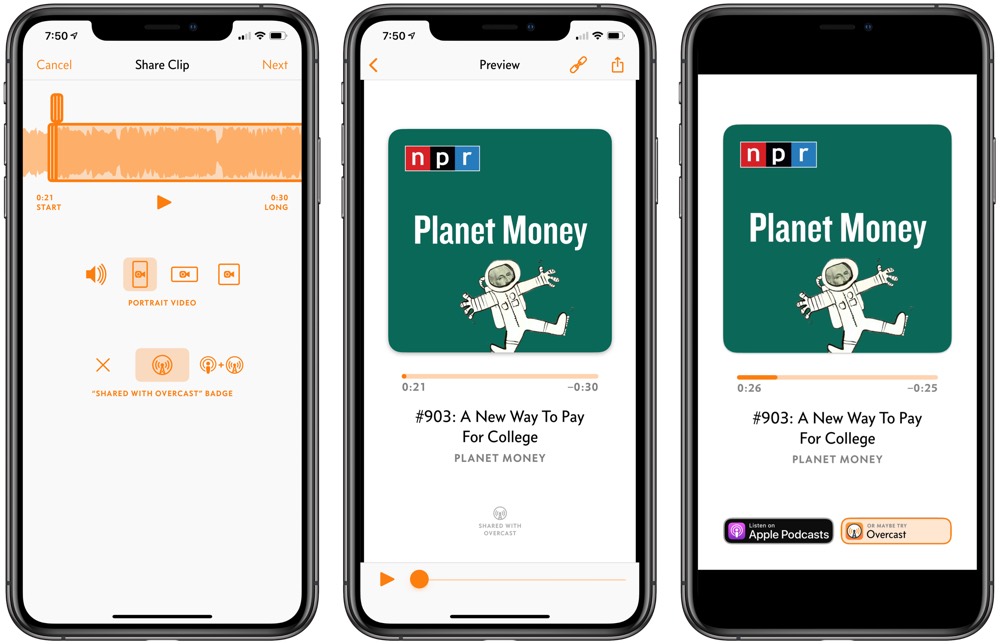 I'm not a prolific podcast listener, but it doesn't puzzle me why other folks love podcasts so much. They're so much more enjoyable than standard radio, tuned directly to your interests, and feature some of the most knowledgeable individuals in the category. Really, there doesn't seem to be a better way to consume news and knowledge than listening to podcasts.
Unfortunately, sharing podcasts — more specifically, video clips or segments of a specific podcast — has long been an eyeball scratcher. Some have created Final Cut Pro templates to share on Instagram or Twitter, but this requires multiple devices.
Overcast's latest update swiftly brings this to an end. With the latest update, you can quickly create video clips for sharing on a video or image-heavy social network (like Instagram) and even customize the video clip with a healthy number of options.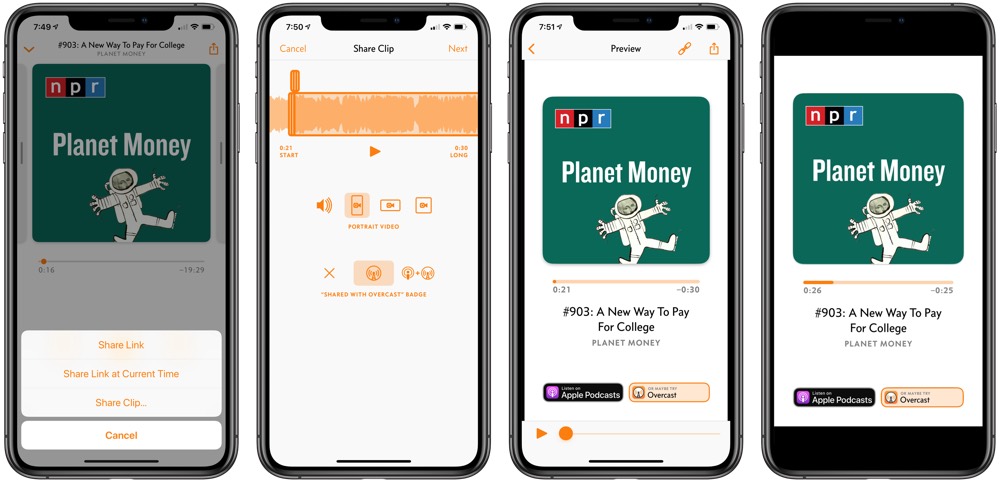 Once you've found a segment you'd like to share, tapping the Share button in the top right corner (on iPhone) presents the option to share a clip. The Share Clip screen allows you to select your segment — complete with a few whimsical touches to ensure you've nailed the clip you want to share.
After determining the segment, you can select whether to share as audio only, as a portrait video, as a landscape video, or as a squared-off video (particularly pertinent for Instagram). And, as a continued testament to Marco Arment's dedication to the podcast industry as a whole, you have the option to select specific badges allowing listeners to tap and open the podcast right in Apple Podcasts or in Overcast.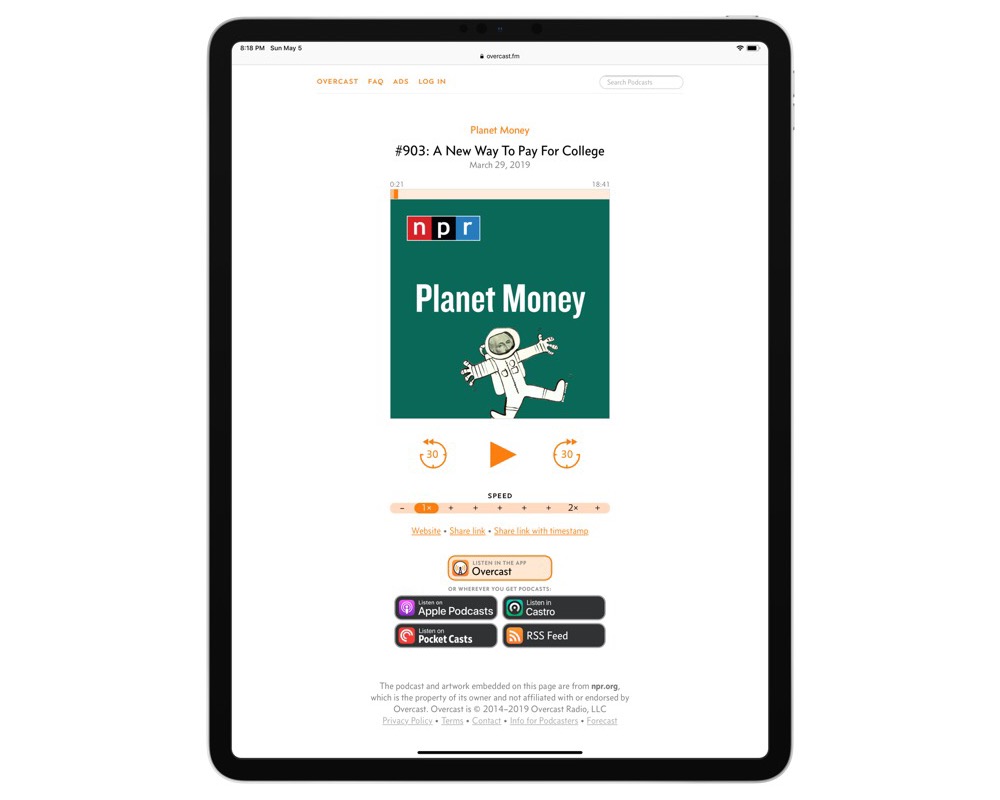 Once you're happy with your video clip, you can generate the video and share the video to any social network that accepts an .m4v file, or save it to your Camera Roll and share it from the Camera Roll at any time. Or, you can tap the link button in the top right corner to generate an overcast.fm landing page that you can share with anyone or on any social network. Arment has updated these landing pages with more badges, allowing listeners to listen to the podcast clip in their app of choice.
Since I merely dip my toe into the podcast world on occasion, I often miss the smaller updates to the best podcasts apps in the industry. Clip sharing in Overcast isn't a feature update, but I've been surprised by the number of shared clips I'm seeing (and listening) to on Twitter. I bet this will become the de facto method of sharing clips of your favorite podcasts on all social networks — not just image or video heavy networks like Instagram.
We're working on an update to our review of the best podcast app for iPhone and iPad, and we'll be sure to include this new feature in the review. In the meantime, you can download Overcast for free on the App Store and share a clip yourself.
Wait! There's more….
How to Use Day One in Your Life
For a the best journaling app, you won't do better than Day One. And if you want to discover how to use this app more regularly, and take full advantage of all its features, then we have some video screencasts that can help you.
In our course, Day One in Depth, you get 8 video screencasts that will take you line by line through every feature, setting, preference, and option found in Day One.
We'll show you…
Complete walkthrough of the Mac and iOS apps.
How to create and customize your journal entries (from text, to photo, to audio)
How to find, filter, export, and more.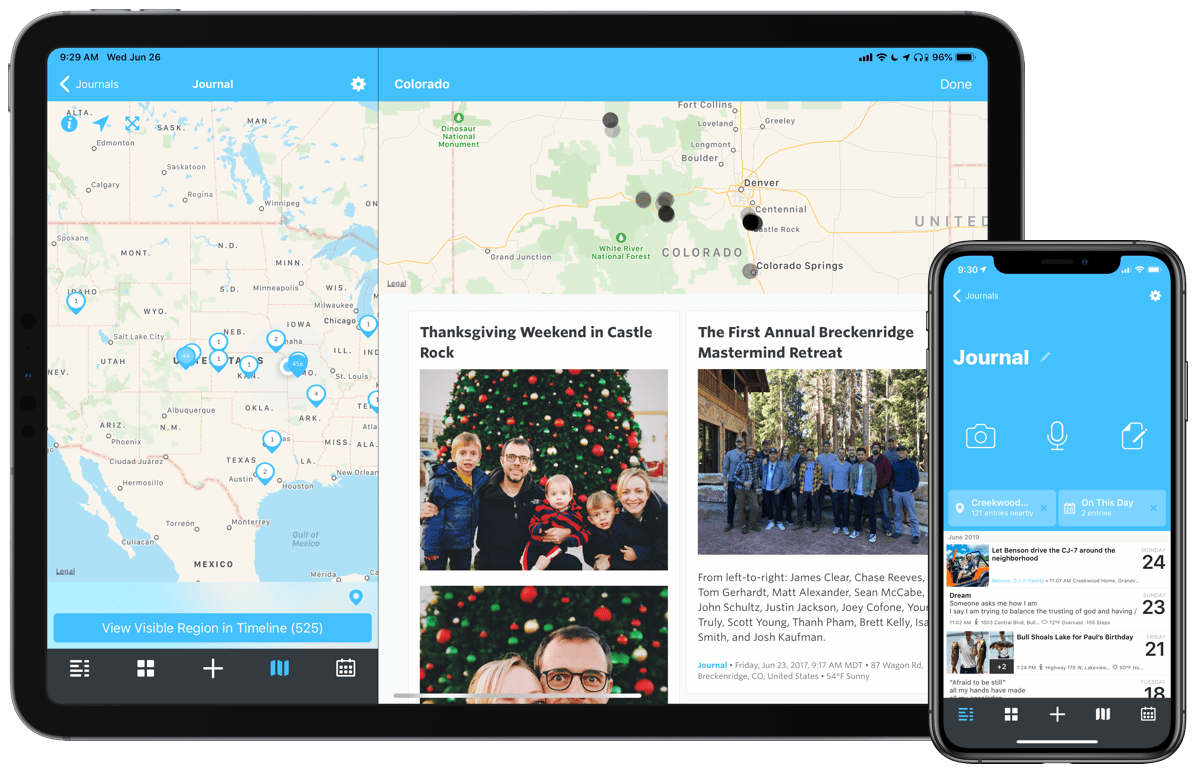 Plus! You will get bonus tips, workflows, and tutorials for how best to use Day One to suit your own needs: from a morning writing time to a photographic travel log, to weekly reviews and productivity journaling — Day One can do it all and we will show you how.