Overcast 2.0 brings streaming and more
October 9, 2015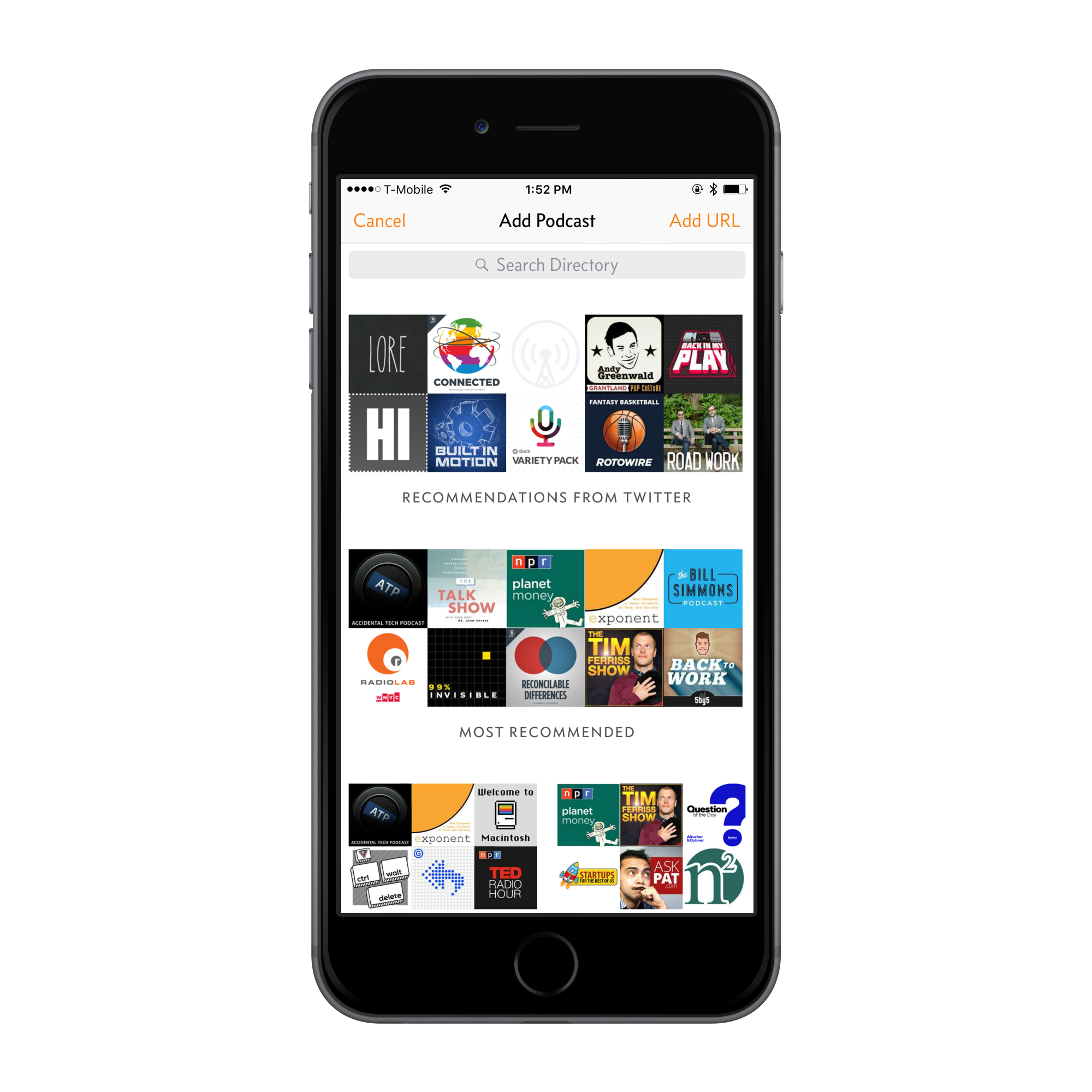 The best podcast client for iOS is Overcast, and today's 2.0 update brings an updated set of features long-wished for by its users.
Streaming
Overcast has three options when it comes to how it handles new episodes:
Stream by default when an epsiode is played
Download episodes while on Wi-Fi
Download episodes while on Wi-Fi or Cellular
The first option — streaming only — means that Overcast will not download any new episodes as they come in, but rather stream them on demand once you select them to be played. If you have something you want to download for later and you've set streaming to be the default, simply swipe to the left on an episode to reveal a download button.
Overcast will show you how far it's gotten buffering the stream with a new white overlay in the progress bar on the player screen: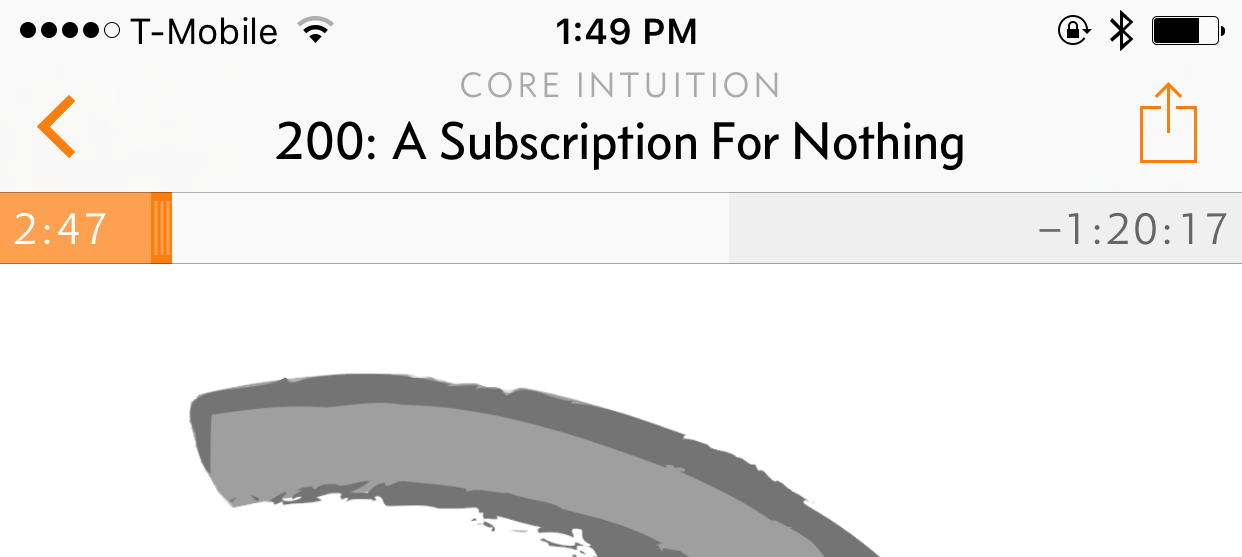 The application will download the entire file that has been selected for streaming. This means that if you enter an area without data coverage like a subway or tunnel, your podcast will keep playing. And, of course, the app's excellen Voice Boost and Smart Speed features work with streamed episodes.
Better Discovery
Overcast has always come with a powerful Twitter-powered recommendation engine to help users find new shows. In 2.0, that's been beefed up, showing not only more shows recommended by people you follow on Twitter, but a global list of "most recommended" podcasts.
Chapter Support
If a podcast provider includes chapter information, Overcast 2.0 will show them in the show notes view: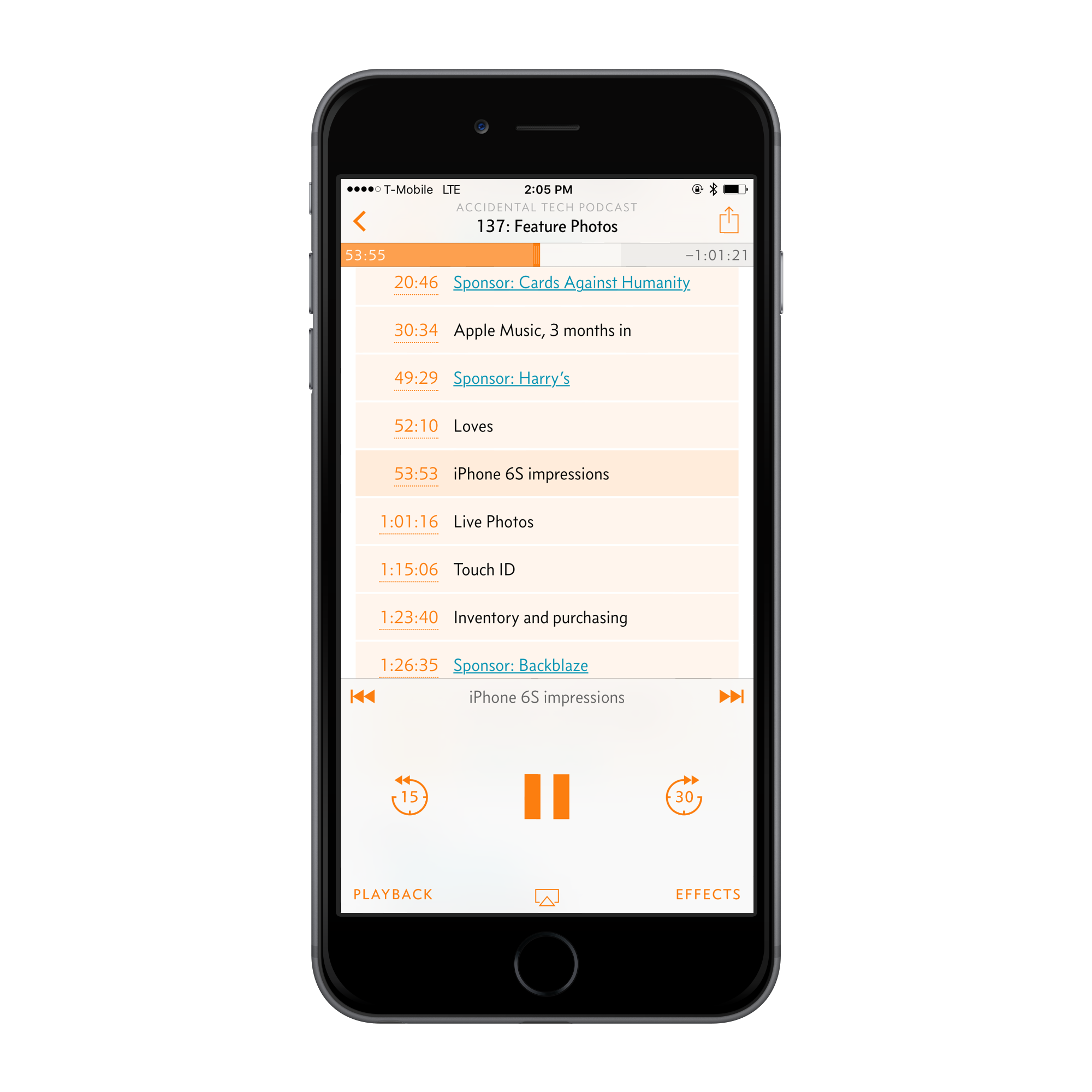 Tap a chapter name and Overcast will skip to that part of the episode. The current chapter name appears in the player between a set of back and forward buttons that can be used to move back to the previous chapter or jump to the next one.
Price
Overcast 2 is free, with the previous in-app purchase to unlock Voice Boost and Smart Speed now built in. Instead, Overcast 2 is based on a patronage model. Here's Marco Arment's reasoning for the change:
Overcast has always been free up front to bring the best app to the most people. But I'm just one person, running this business the old-fashioned way, so it has to make money somehow.

Overcast 1.0 locked the best features behind an in-app purchase, which about 20% of customers bought. This made enough money, but it had a huge downside:

80% of my customers were using an inferior app. The limited, locked version of Overcast without the purchase sure wasn't the version I used, it wasn't a great experience, and it wasn't my best work.
The new patronage model is optional, and enrolling doesn't unlock any new features in the app. If you want to help support Marco's ongoing development of Overcast, you can do so at three levels: $2.99 for 3 months, $5.99 for 6 months, or $11.99 for a year.
Conclusion
We really like Overcast. It's our go-to app for listening and discovering podcasts, and has been for a while now. 2.0 brings new features that we like and a business model that we support. Go check it out on the App Store today.