Our Overview of Apple's 2020 October Event, Hi Speed
October 14, 2020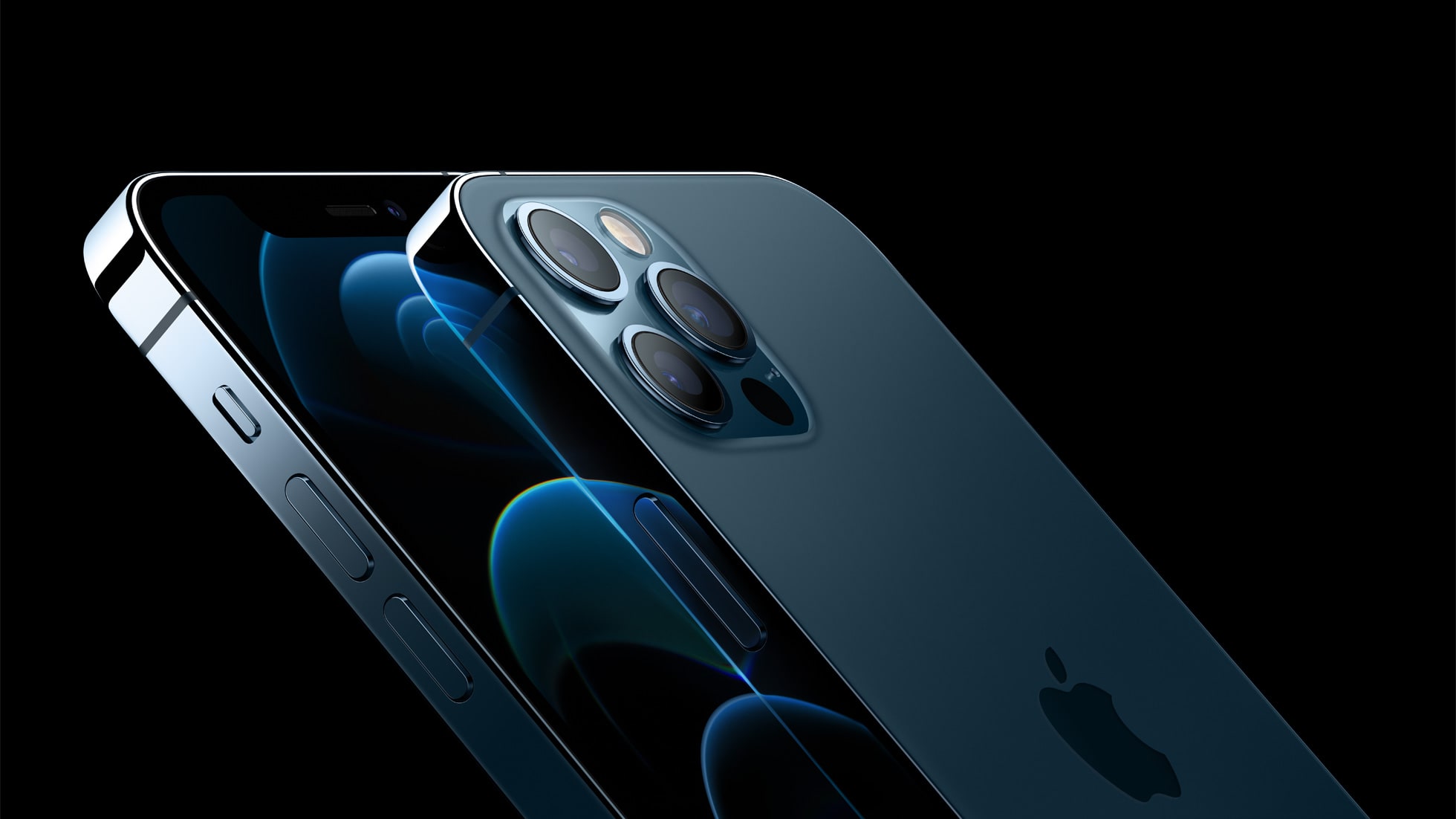 We've grown accustomed to relatively iterative iPhone upgrades over the years. Displays have improved each year, but not in a revolutionary way. Cameras have been added and improved as well, with each passing year providing x-percentage sharper images and y-percentage faster processing. We've been conditioned to expect iteration and not revolution from Apple's fall iPhone keynote events.
In a year packed with all sorts of insanities, it felt like the iPhone 12 lineup was destined for slower iteration. How, after seven-odd months of working from home, could Apple pull off a substantial iterative iPhone upgrade?
I won't say the iPhone 12 lineup is revolutionary — in that iPhone customers will use their iPhones in totally different ways going forward — but "iterative" doesn't have the right connotation either.
This year's iPhones appear to be a fairly significant upgrade in many of the most important ways. And better yet, there's an iPhone 12 for many, many different iPhone customer types. From gargantuan to small and expensive to great value, there's likely an iPhone 12 with your name on it.
There's also a new HomePod mini. This time, for the right price.
Oh, and 5G, 5G, and more 5G.
Here are some of our takeaways and impressions from yesterday's Hi Speed keynote.
Must-Have, Most-Used Photography Apps
We spend an inordinate amount of time sorting through hundreds of apps to find the very best. Our team here at The Sweet Setup put together a short list of our must-have, most-used apps for taking and editing photos on iPhone and iPad.
The HomePod mini
The HomePod has struggled to take off over the years. Whether it be Siri's inability to keep up with competitors in the intelligent assistant race, or the HomePod's price, or Apple's relative lack of attention to the HomePod's software, the HomePod hasn't seen any meaningful attention in quite some time.
The HomePod mini feels like a small jolt in the HomePod arm, and may act as a potential promise for the HomePod lineup to come.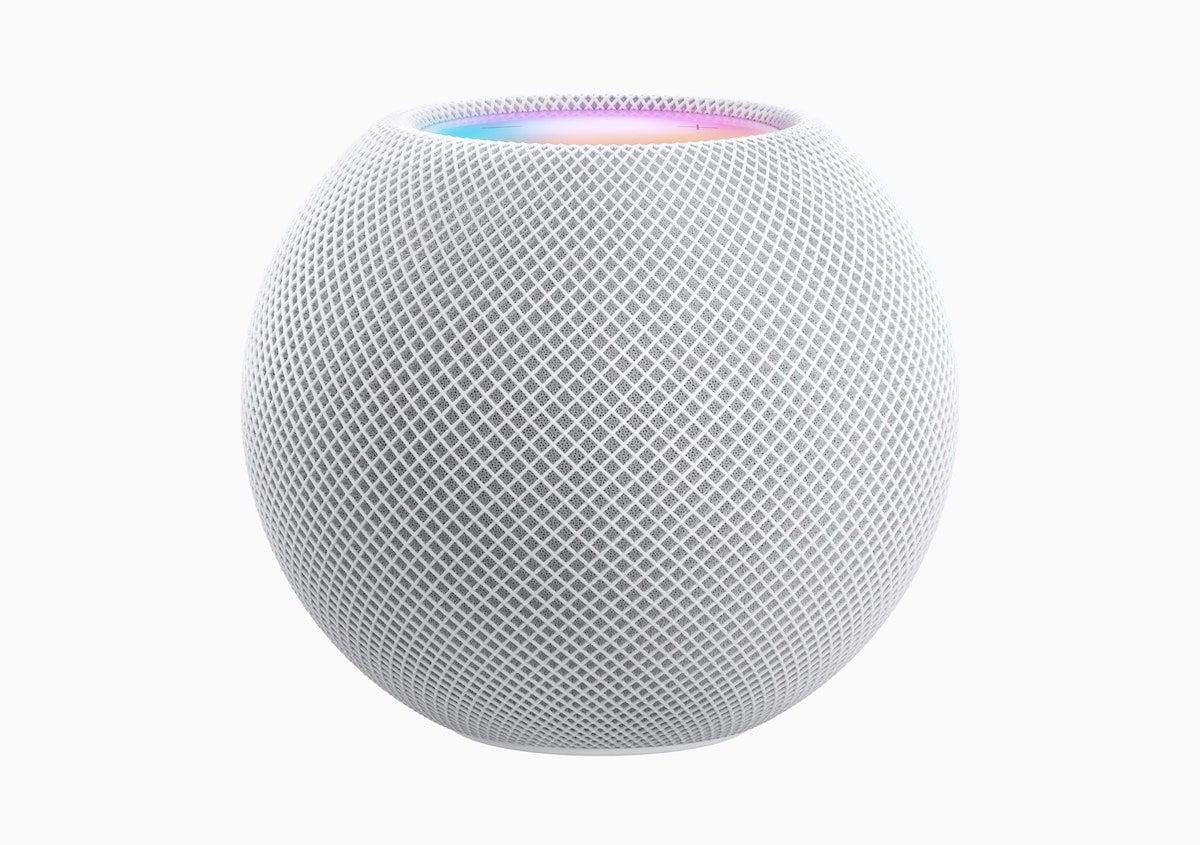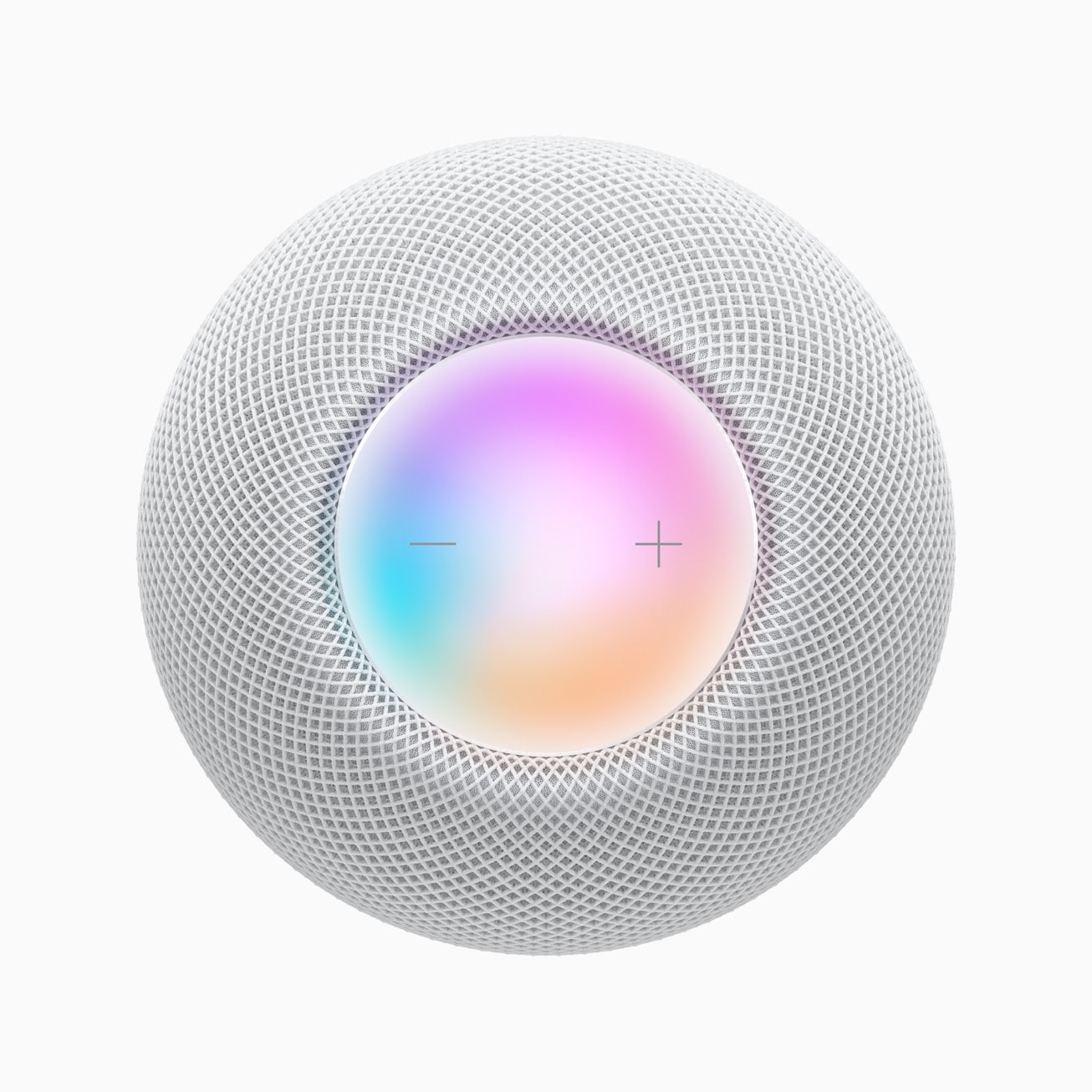 Upon first glance, the new HomePod mini takes the shape of a tumbler or stemless wine glass, and isn't much bigger than a grapefruit. The top touch-sensitive display lights up from edge-to-edge when Siri is invoked, and the flashing Siri colors take up a substantially larger area than the larger HomePod. The braided cord still flows seamlessly out the backside, and the 360-degree speaker is covered in the same mesh/fabric material as the larger HomePod. It also comes in the same white and space grey fabric as the larger HomePod.
In short, the HomePod mini is very much a HomePod, erm… mini.
What remains to be seen is how the HomePod mini performs. How does audio quality compare to the larger HomePod? Are there notable improvements to the HomePod mini's processing speeds? Does the HomePod mini bake into the Home app and your smart home accessories in faster, more secure, and easier-to-use ways than the larger HomePod? These questions, and more, remains to be seen and tested when the mini ships in November.
There are a few things coming to the HomePod mini that have us excited though.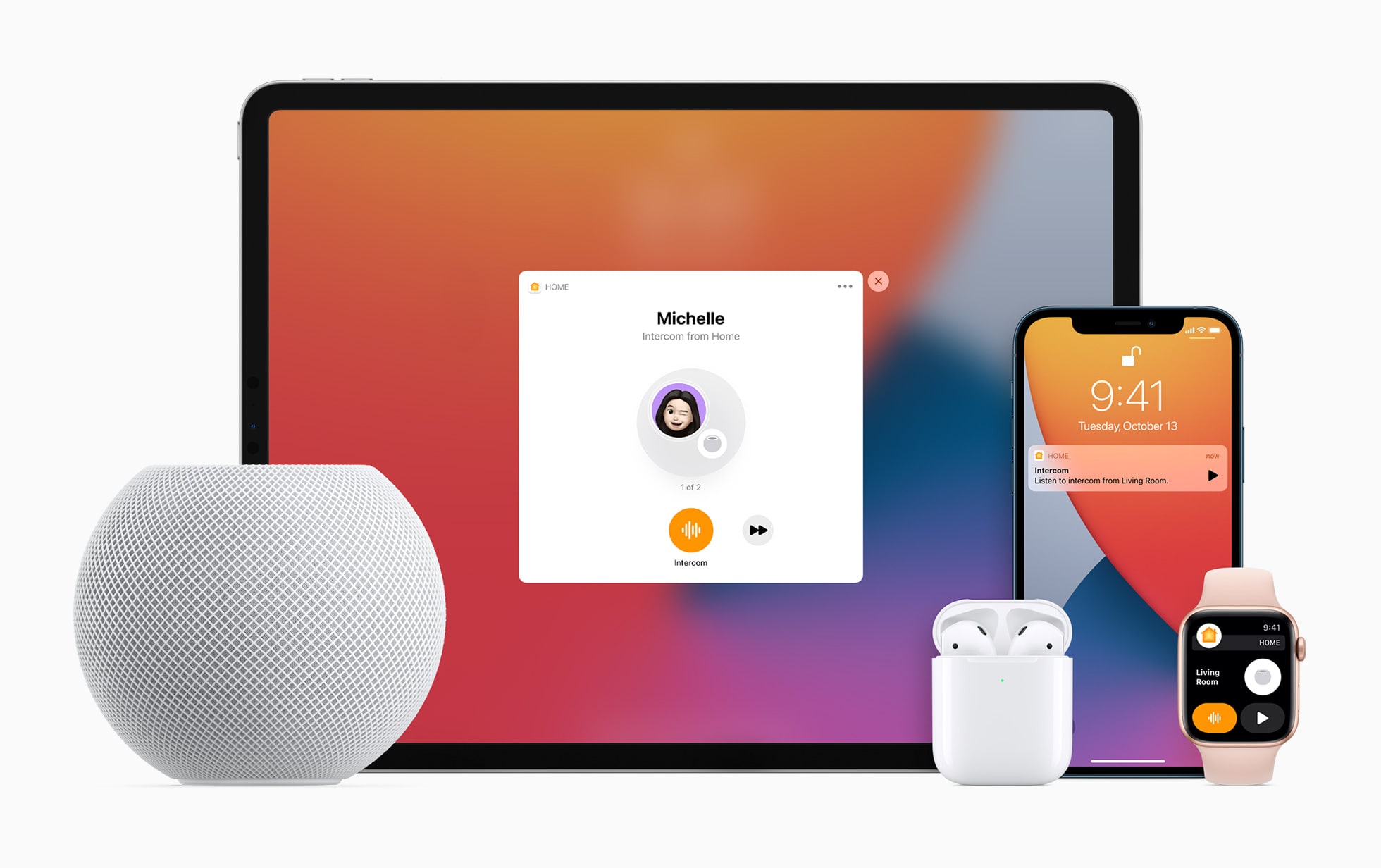 The first is Intercom. With the price of the HomePod mini (more on that in a bit), it's likely HomePod owners are going to have multiple HomePods spread throughout the house. If you have multiple HomePods throughout the house, Intercom allows you to send a voice message to any other HomePod in any other location in your house, and anyone around those other HomePods can respond back. You can ask Siri to send a message to a specific room or to all the HomePods spread across the home, making for a quick and easy way to let everyone know that dinner is ready.
Intercom spreads beyond HomePods in the home though — the feature promises to send messages to any other Apple devices (including CarPlay!), so you can send a quick voice message to any of your HomePods at home with your Watch, iPhone, or CarPlay.
This feature reminds me a lot of the asynchronous voice messaging feature baked into watchOS and promises to be one of my most used features when I leave the office at the end of the day — I can't wait to make a giant announcement to my girls that I'm on my way home.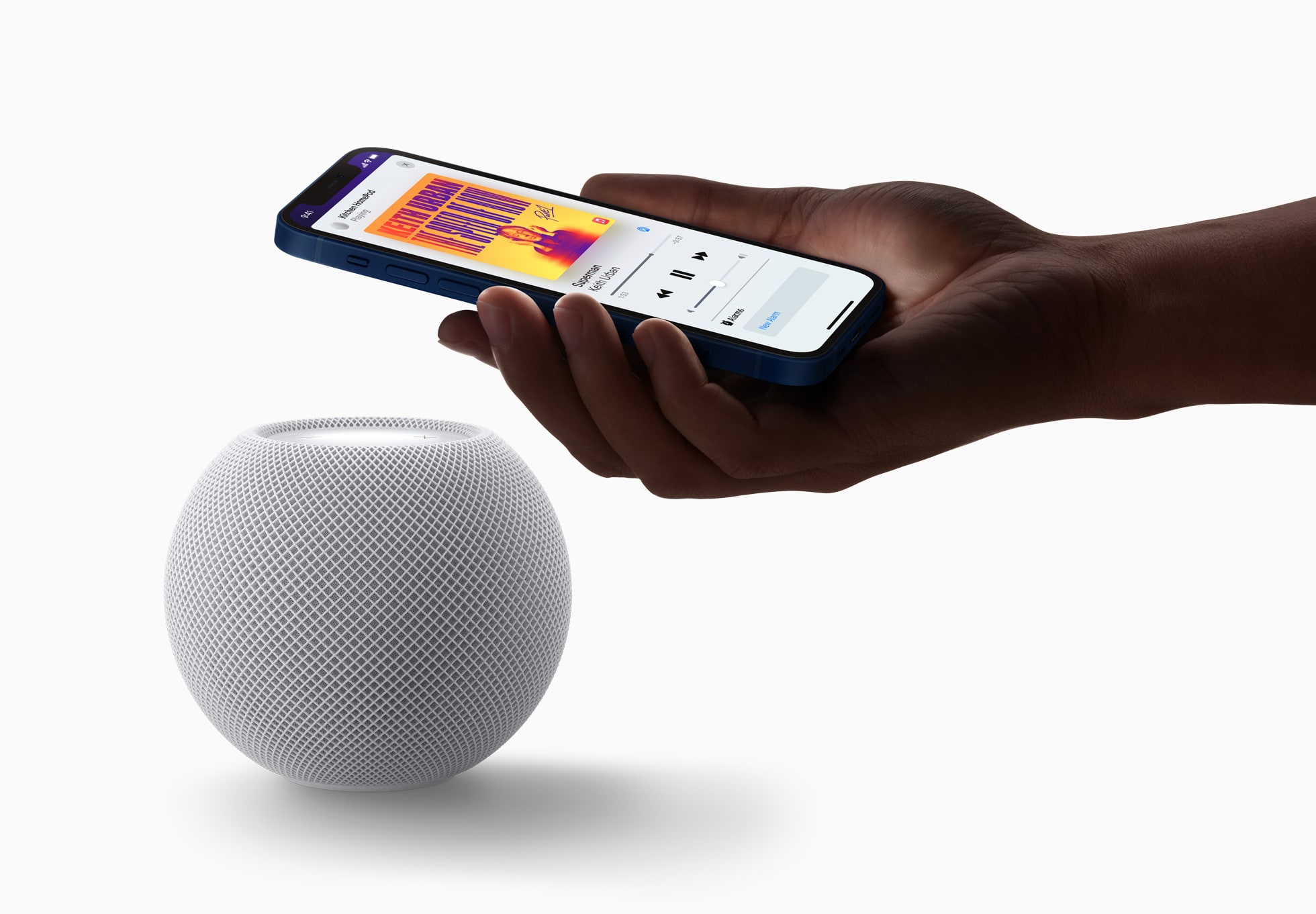 Second, the U1 chip inside the HomePod mini promises extra-easy handoff support in the coming months. Simply pass your iPhone close to the mini and any music playing on the iPhone will magically transfer over to the HomePod mini with ease. Personalized suggestions are also coming to the iPhone and HomePod mini in the near future — by moving your iPhone near the mini, you'll receive personalized suggestions right on the iPhone's locked home screen to begin playing on the HomePod.
At $99, the HomePod mini is as close to an instant-buy (or impulse-buy) as it gets with Apple. I see many folks picking up two or three minis and spreading them around the house or around the office.
I'm excited to see how the HomePod mini fares against the larger HomePod in terms of sound and speed, and I'm also excited to see how the two of them work side-by-side.
5G All The Things
Before Tim Cook jumped into the latest iPhones 12, he had Hans Vestberg, Chairman and CEO of Verizon, join him on stage to talk about the potential of Verizon's 5G Ultra Wideband Network and the Apple-Verizon partnership. The speeds Vestberg threw around when discussing the new 5G network were seriously impressive — under ideal conditions, iPhones with 5G support may see download speeds up to 4GBPS and upload speeds up to 200MBPS, and real world download speeds of 1GBPS.
Latency also promises to be improved, dramatically impacting the 5G iPhone's experience when gaming online, or when thousands of devices are working off the same network location like at a sporting event or a concert (remember those?).
The sporting event demonstration was really cool. Vestberg showcased how the NFL plans to utilize new 5G networks to enhance the fan experience when at a football game. When at an NFL game, you'll be able to harness the speed of the 5G network to quickly watch replays and other angles of the game right from your device, including angles right from player helmet cameras, and all within seconds of the play happening live in front of you.
It's clear Cook and Vestberg are excited about 5G's potential, and the latest iPhones all promise to take advantage of Verizon's latest and greatest networks.
Too bad the rest of the world are unlikely to see the realities of 5G for a few years to come.
iPhone 12 and 12 Mini
Finally, those promised iPhones. Though I haven't run an exact timer, Apple's keynote event page suggests coverage of the new iPhone 12 began at 13:00 and ended at 45:24, a span of just over 32 minutes, while the iPhones 12 Pro took up the remaining 10 minutes of the keynote. Perhaps the timeframes showcase where Apple's attention is going to be devoted in the months to come.
Because straight up, the simply-named iPhones 12 appear to be more bang for your buck iPhones than we've seen in a long, long time from Apple.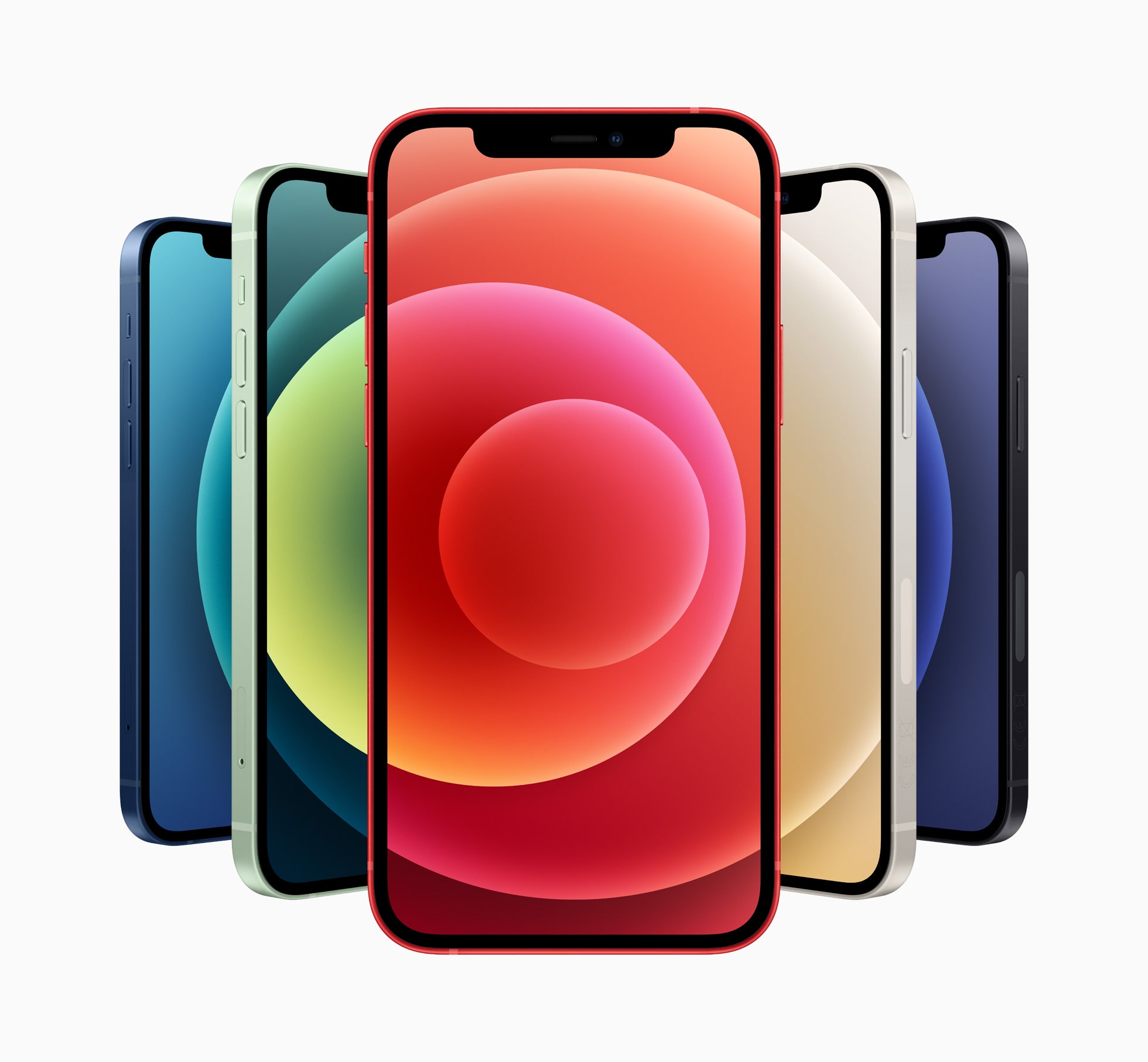 The regular iPhone 12 line has numerous tech specs to peruse, and they're best done on an iPhone in Apple's own Apple Store app. In the app, you can see how your current iPhone directly compares with any of the new iPhones. It's a quick and easy comparison guide to see the types of upgrades you'll experience by jumping up to a new iPhone 12.
A few interesting specifications in no particular order:
The iPhone 12 comes with a 6.1-inch display, the same size display as the standard iPhone 11 before it. However, the 12's bezels are smaller, allowing Apple to shrink down the chassis size for a more comfortable iPhone. In short, you can consider the iPhone 12's 6.1-inch display a slight midway point between the iPhone 11 Pro's display and the larger Pro Max display.
The iPhones 12 ship with glass backs and aluminium, squared-off edges, hearkening back to the iPhone 4/4s/5/5s era of utilitarian iPhone design. I'm especially excited for this future — I'm excited to be able to once again stand the iPhone on its edge and shoot photos of the device head on rather than all the iPhone flat lay I've had to do for years. The new iPhones 12 will come in Black, White, Product Red, Green, and Blue colors.
The new A14 Bionic chip inside the iPhones 12 packs a significant punch, and it's no wonder Apple is moving all its Macs over to these chips as well. The A14 Bionic has 40% more transistors than the A13 Bionic, 50% faster high-performance CPU cores, 50% faster GPU cores, an 80% faster Neural Engine for improved machine learning, the ability to handle all of that at 5G speeds, and with better power usage than any chip in the past. The A14 Bionic appears to be incredible and it ships in Apple's standard iPhone 12 line.
The iPhones 12 include Apple's new Ceramic Shield displays, which promise 4 times better drop performance and should help improve those easy-to-scratch displays in the iPhone 11 Pro. That display is now also a Super Retina XDR display, promising 2,000,000 contrast ratio and 2 times more pixels than the iPhone 11.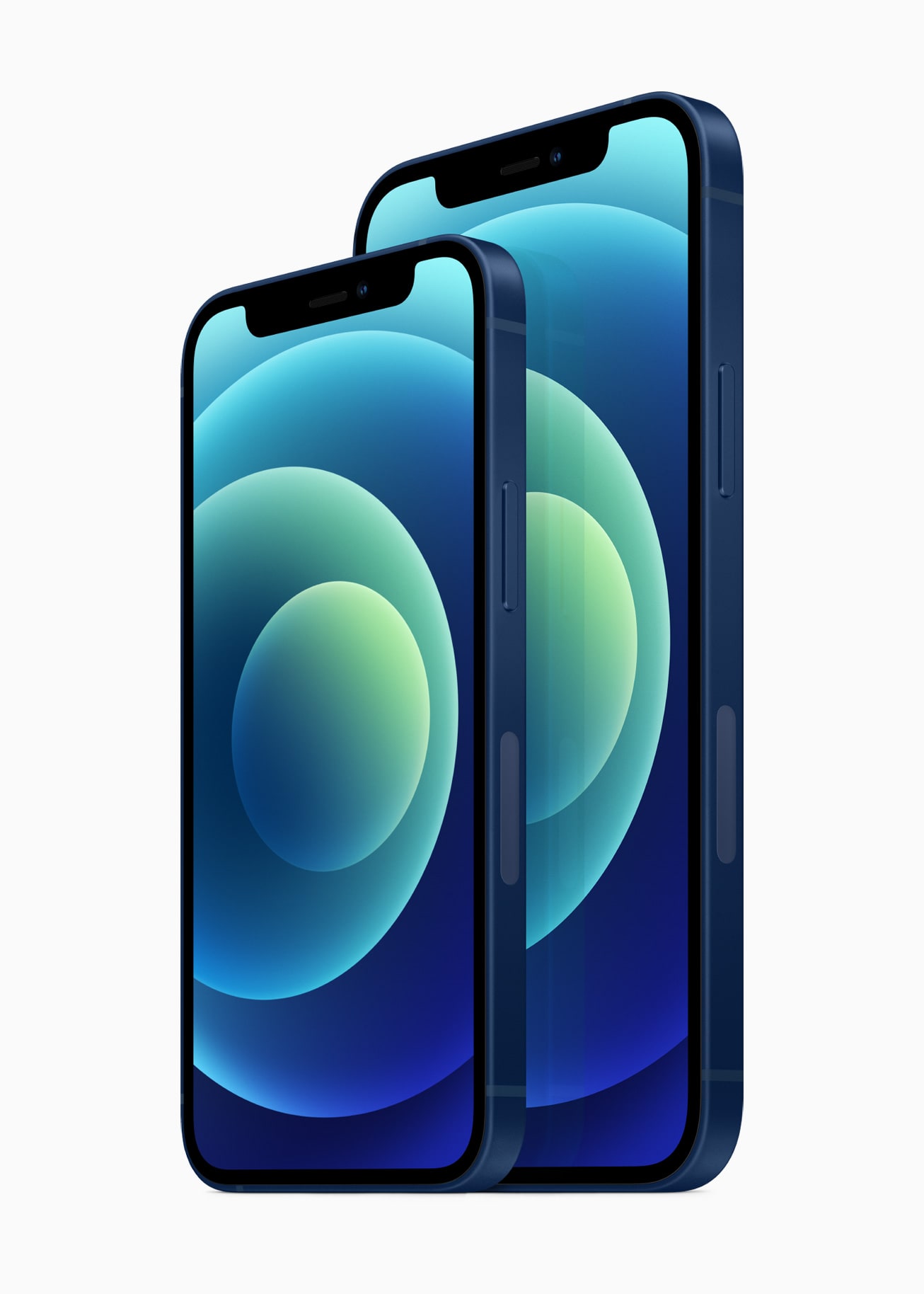 And, the best part in my mind: All of these incredible specifications ship inside the smallest iPhone currently produced. The new iPhone 12 mini measures just 5.18-inches high and 2.53 inches wide, just a hair larger than the lovely iPhone 5/5s/SE body from years past. Apple has packed a surprisingly large 5.40-inch display into this tiny chassis. Those clamoring for a smaller iPhone will be ecstatic to see all these incredible specifications make their way into such a small, thin, and light body.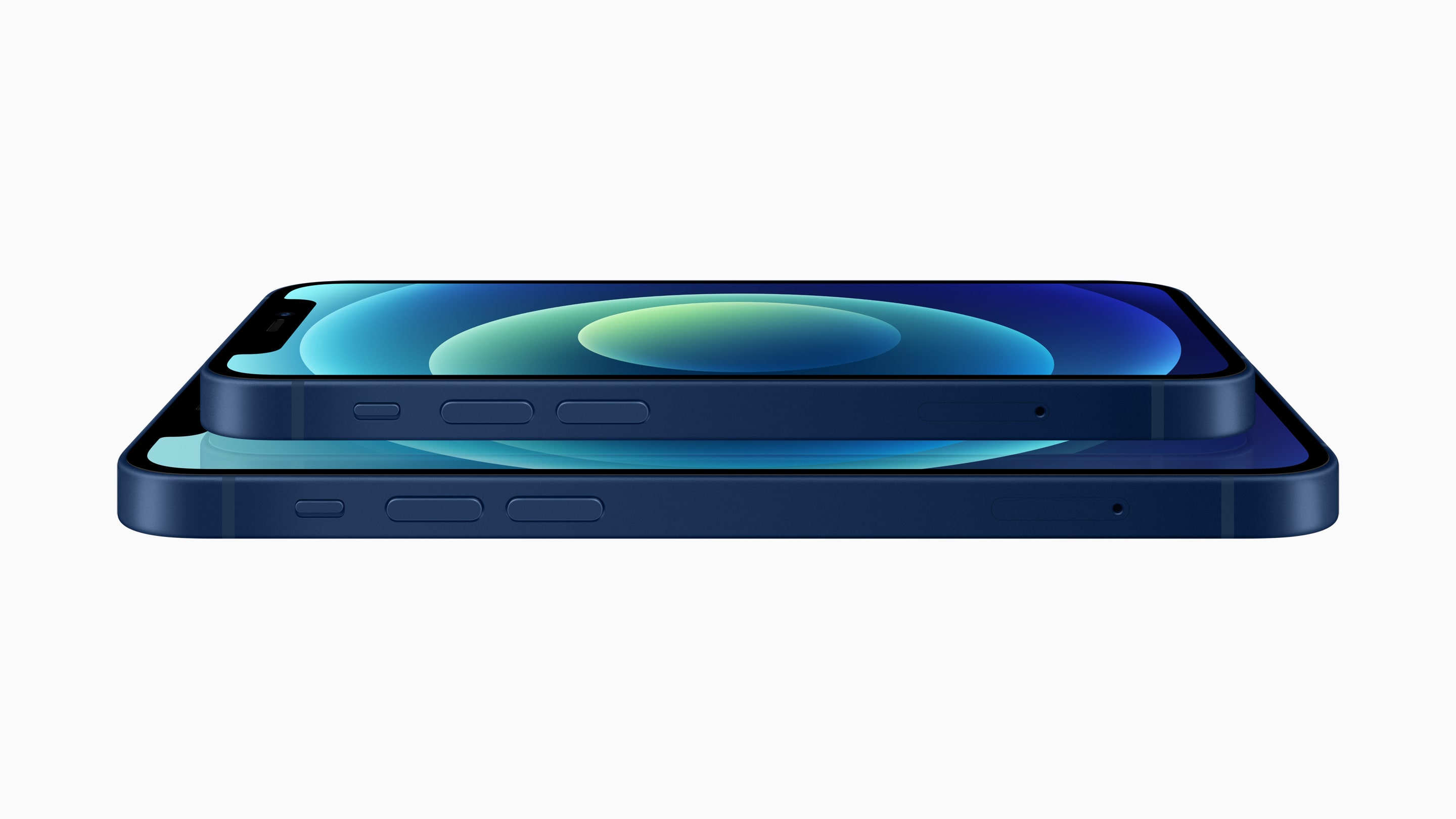 Of course, there's more going on in the iPhones 12 as well:
MagSafe has made a comeback. Inside every iPhone 12 is a new and improved magnetic charging and accessory experience. MagSafe supports the latest Qi charging accessories, but also boasts strong enough magnets to adhere a leather MagSafe Wallet to the backside of the iPhone. iPhone cases will now also adhere via MagSafe as well, improving the take-on-take-off experience of iPhone cases going forward.
Apple will no longer ship iPhones with a charging brick or headphones, allowing the company to shrink down packaging and massively reducing their carbon footprint in the shipping and handling department. At Apple's scale, the savings are astounding — the company expects to eliminate 450,000 vehicles-worth of carbon by removing these accessories from iPhone boxes. The crummy part is, should you not have any of these accessories, you'll have to add a few things onto your purchase to get started.
The iPhones 12 camera system also packs a punch, though we'll touch more closely on that in a bit.
iPhone 12 Pro and Pro Max (and a Closer Look at the New Camera Systems)
Upon close inspection of the spec sheet, the categorical differences between the iPhones 12 and iPhones 12 Pro are materials and cameras.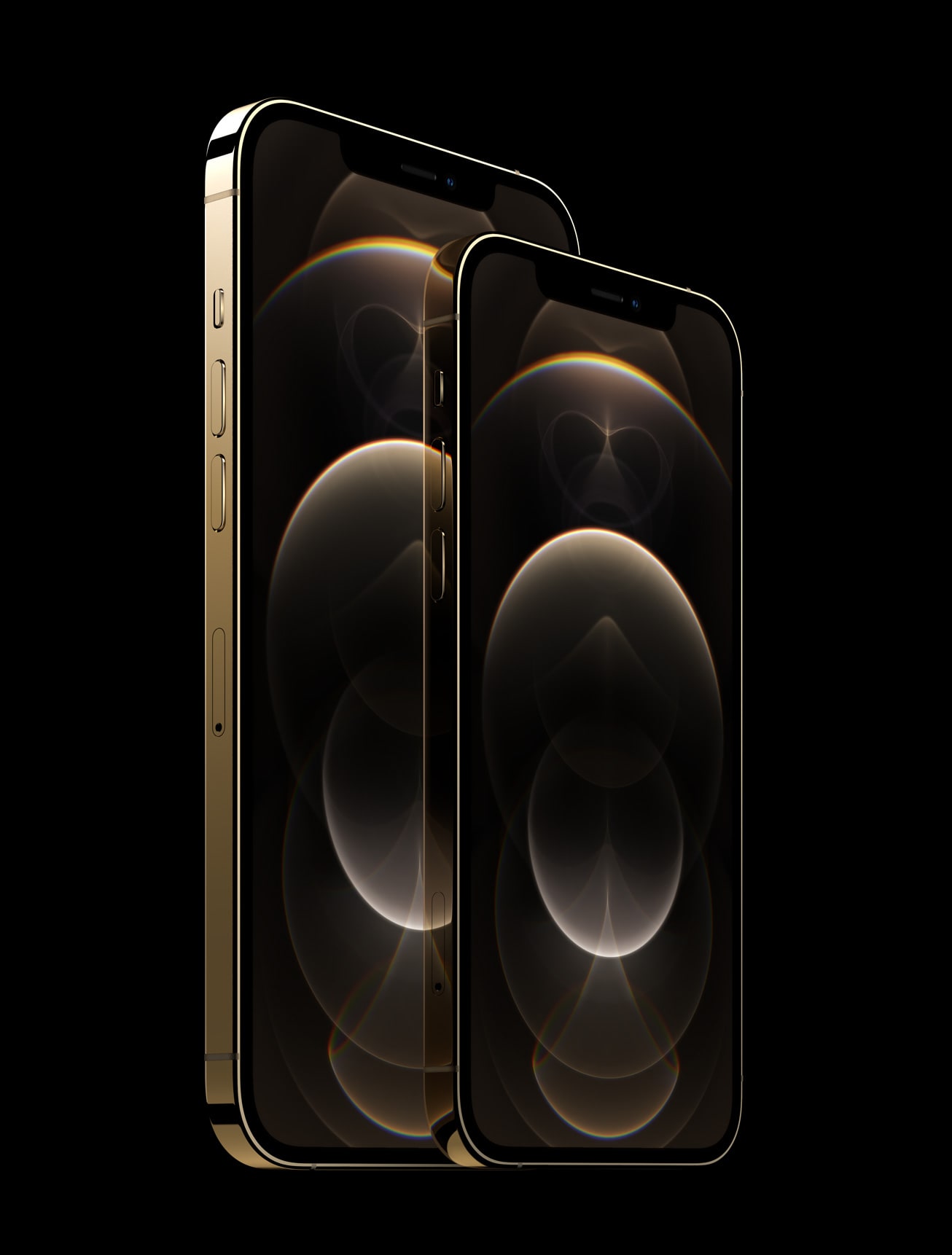 Where the iPhones 12 include aluminium edges, the iPhones 12 Pro include surgical-grade stainless steel edges. The Pacific Blue, Graphite, Silver, and Gold stainless steel edges look particularly shiny and fantastic.
This, however, is the largest material difference between the two lines. The 12 Pro ships with the same Ceramic Shield as the iPhones 12, the same glass backside, and the same overall design. The 12 Pro ships with the same MagSafe backside magnetic system, the same Lightning connector, the same display and pixel density, the same chip… you get the point. The 12 Pro's biggest differences are housed in the camera systems.
The camera systems are substantially different between the lines — and within the Pro iPhone line as well — but time will tell if there's enough difference between the camera systems to justify the massive price jump up to the iPhone 12 Pro Max. A spewing of camera specifications found in both iPhone lines: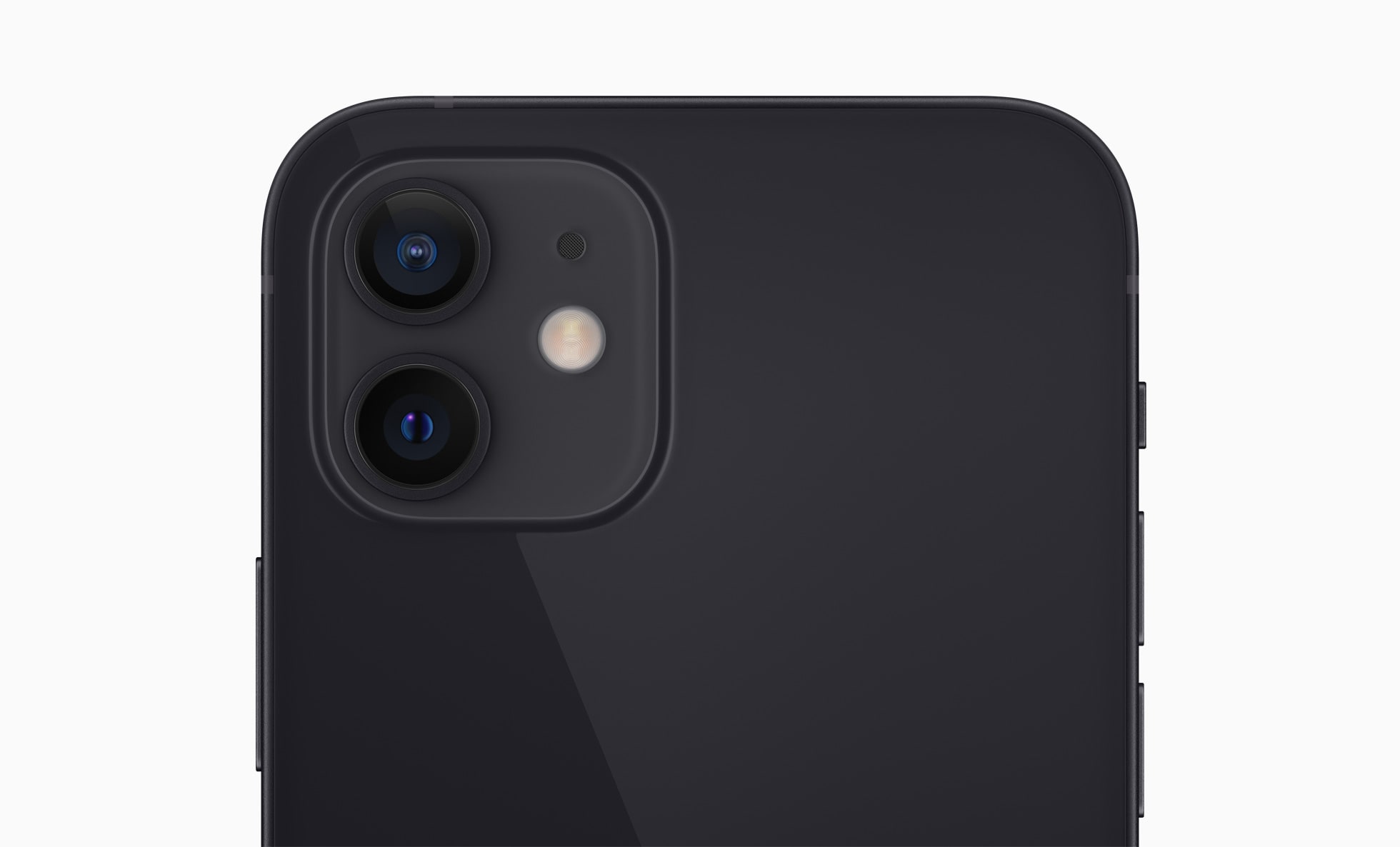 Both the iPhones 12 and 12 Pro include a revamped ultra-wide camera. This new camera includes a new f/2.4 aperture and 5-element lens, promising a much improved experience over the iPhone 11 and 11 Pro's ultra-wide camera.
Both the iPhones 12 and iPhone 12 Pro include a revamped wide camera with a faster f/1.6 aperture and a new 7-element lens.
Both iPhone lines include a wide range of video recording enhancements. You can now shoot in Dolby Vision HDR and edit the Dolby Vision HDR footage right in the Photos app.
There's also a new Night Mode Time-Lapse feature coming to all the latest iPhones.
There are, of course, some benefits for anteing up and purchasing the iPhones 12 Pro.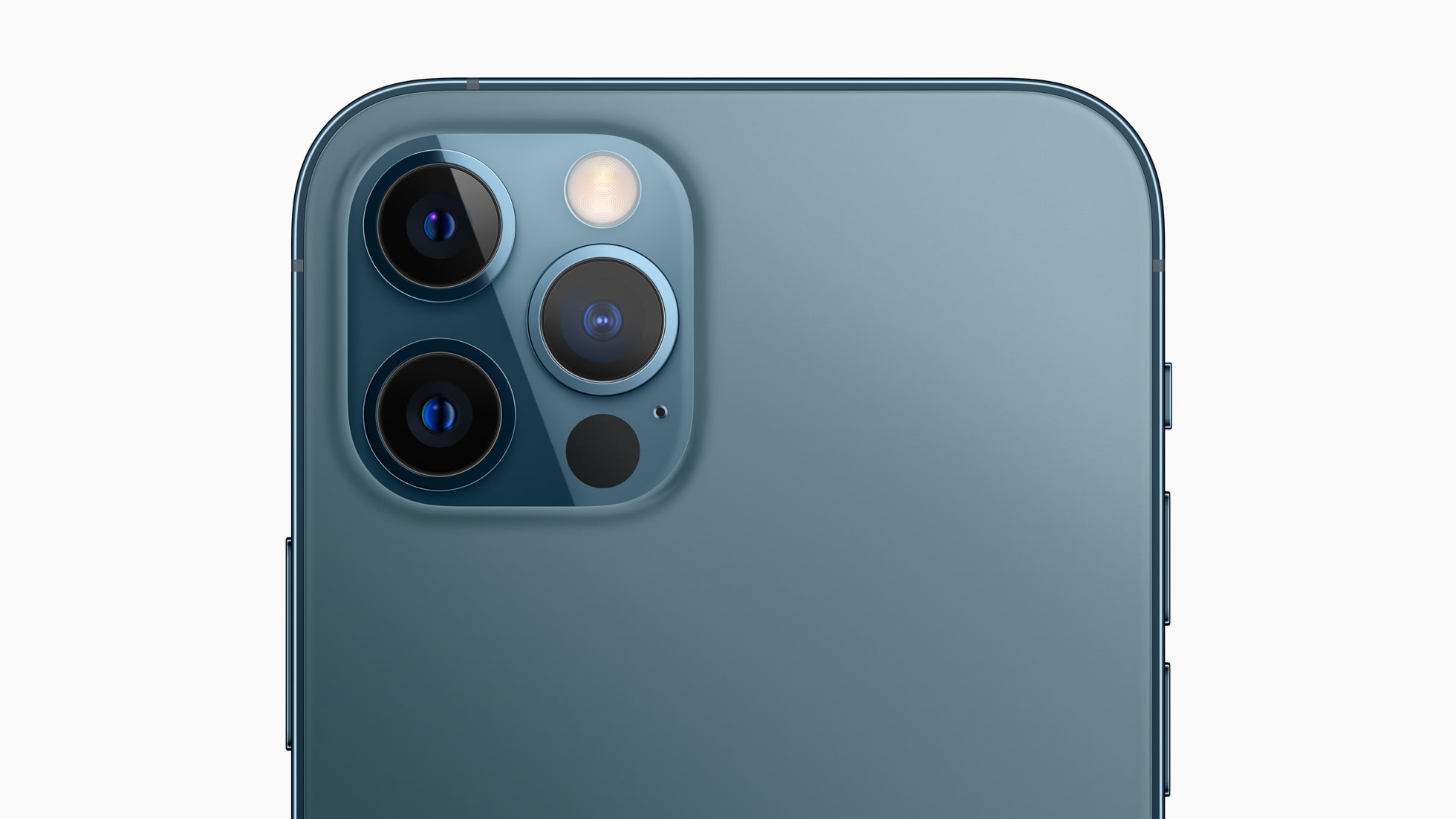 Both the iPhone 12 Pro and 12 Pro Max can shoot in Apple's new ProRAW file type. This new file type promises the best of the computational photography world (think Deep Fusion, Night Mode, etc.) and the RAW file type (think editing flexibility) in one single file type. Time will tell how ProRAW compares to the standard RAW format, but pro photographers will surely be excited to see how this new file type works.
Both the iPhone 12 Pro and Pro Max include a new LiDAR scanner, the same scanner found on the back of the latest iPad Pros. The LiDAR scanner is best used for measuring distances in low light, enhancing augmented reality experiences and improving distance accuracy. This will have a major effect on the iPhone 12 Pro's ability to take portraits, especially in low light scenarios.
The iPhones 12 Pro can capture Dolby Vision HDR video in 10-bit up to 60 fps, compared to the iPhones 12 recording at 30 fps.
If this doesn't have your head spinning, then this surely will: The largest iPhone 12 Pro Max has a substantially better camera system built in, and this iPhone model will tempt professional photographers to move more and more of their work to the iPhone. Improvements include (you should check out this great Twitter thread from Sebastiaan de With (of Halide fame and glory) for a great breakdown of the latest iPhone camera tech):
A new f/2.2 telephoto camera with a new 65mm focal length. This new focal length is more suitable for portraiture. The telephoto camera on the smaller iPhone 12 Pro clocks in at a faster f/2.0 aperture, but does not come with the improved 65mm focal length.
This longer telephoto focal length enhances the Pro Max's optical zoom range to a new 5x range. The new camera zoom meter will show a "0.5x" to quickly jump to the ultra-wide camera and a new "2.5x" to quickly jump to the telephoto camera.
The wide camera has the most significant improvement of any iPhone camera that we've seen in years. The new 26mm wide camera includes a 7-element lens and a much, much larger sensor. This larger sensor promises an 87% improvement in low light performance — eye-popping numbers that will have any low light photographer jumping for joy.
That larger sensor also includes sensor shift optical image stabilization. Sensor shift technology thus far has only been found in mirrorless and DSLR cameras, and dramatically improves your ability to work around subtle vibrations and movements when shooting in any light.
The results of all these camera improvements are stunning. Here are a few of the examples provided from Apple: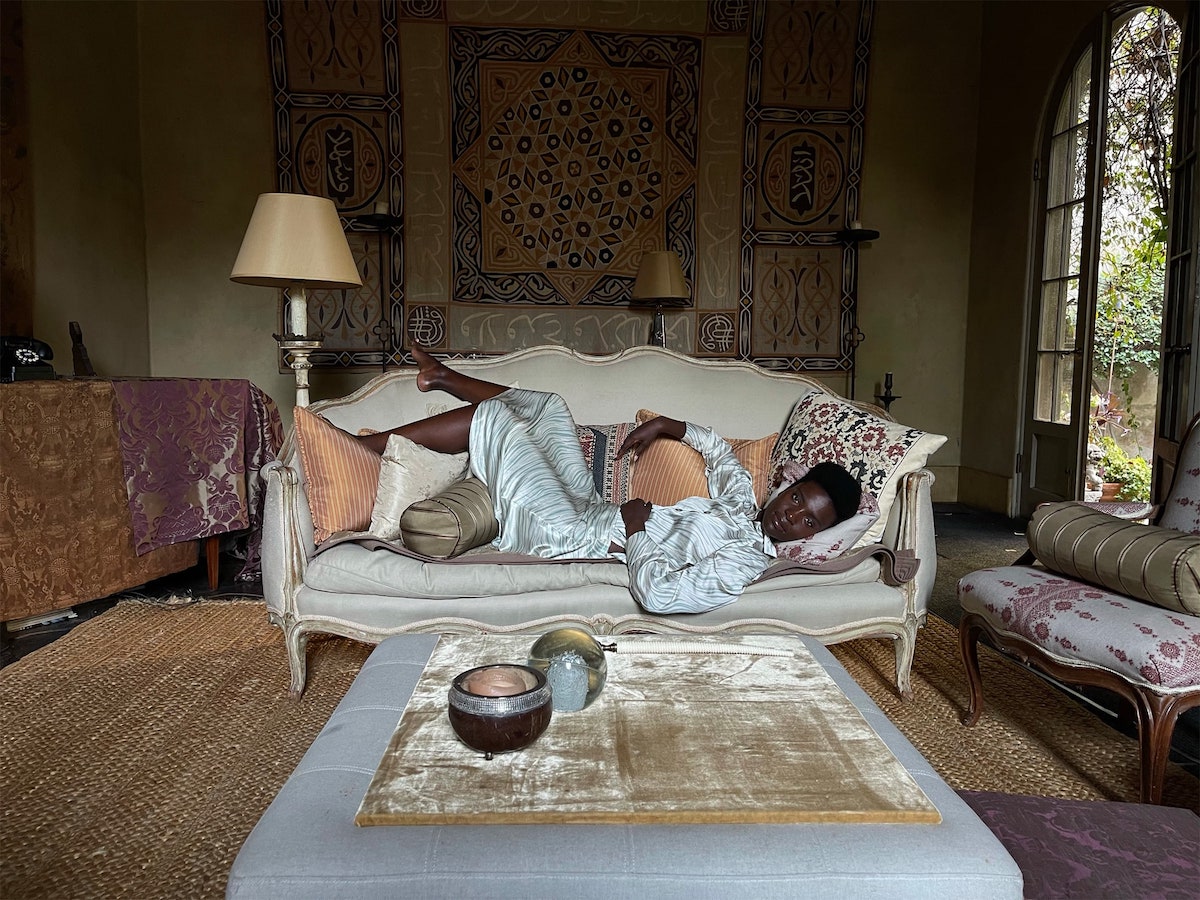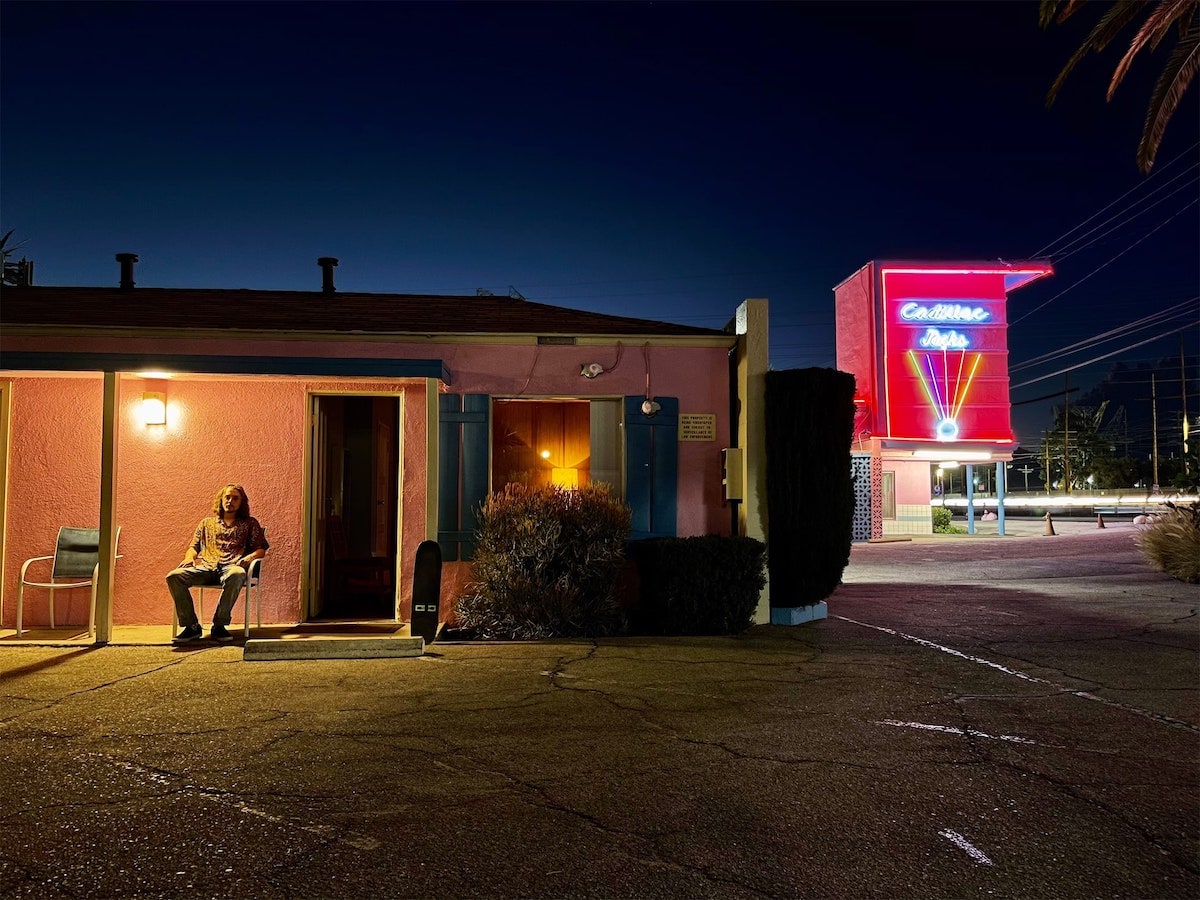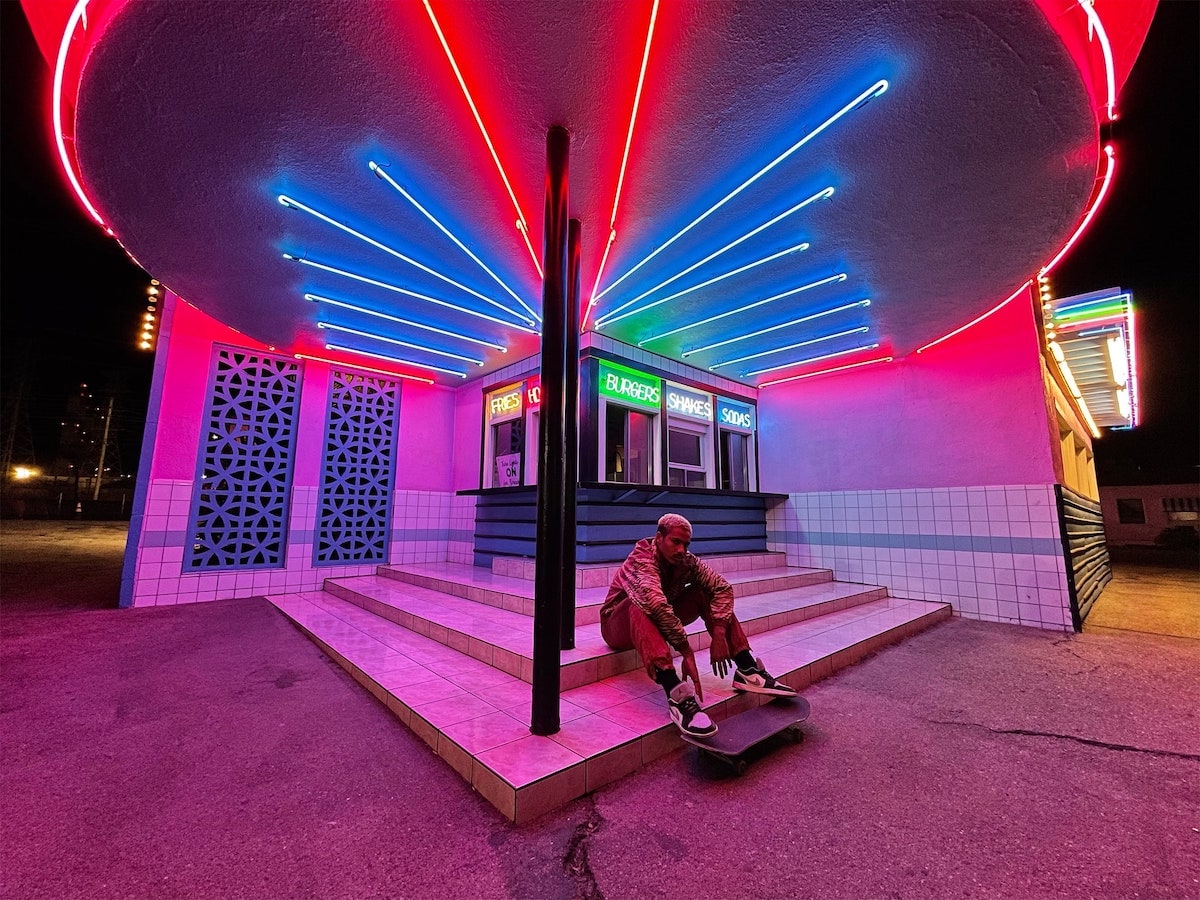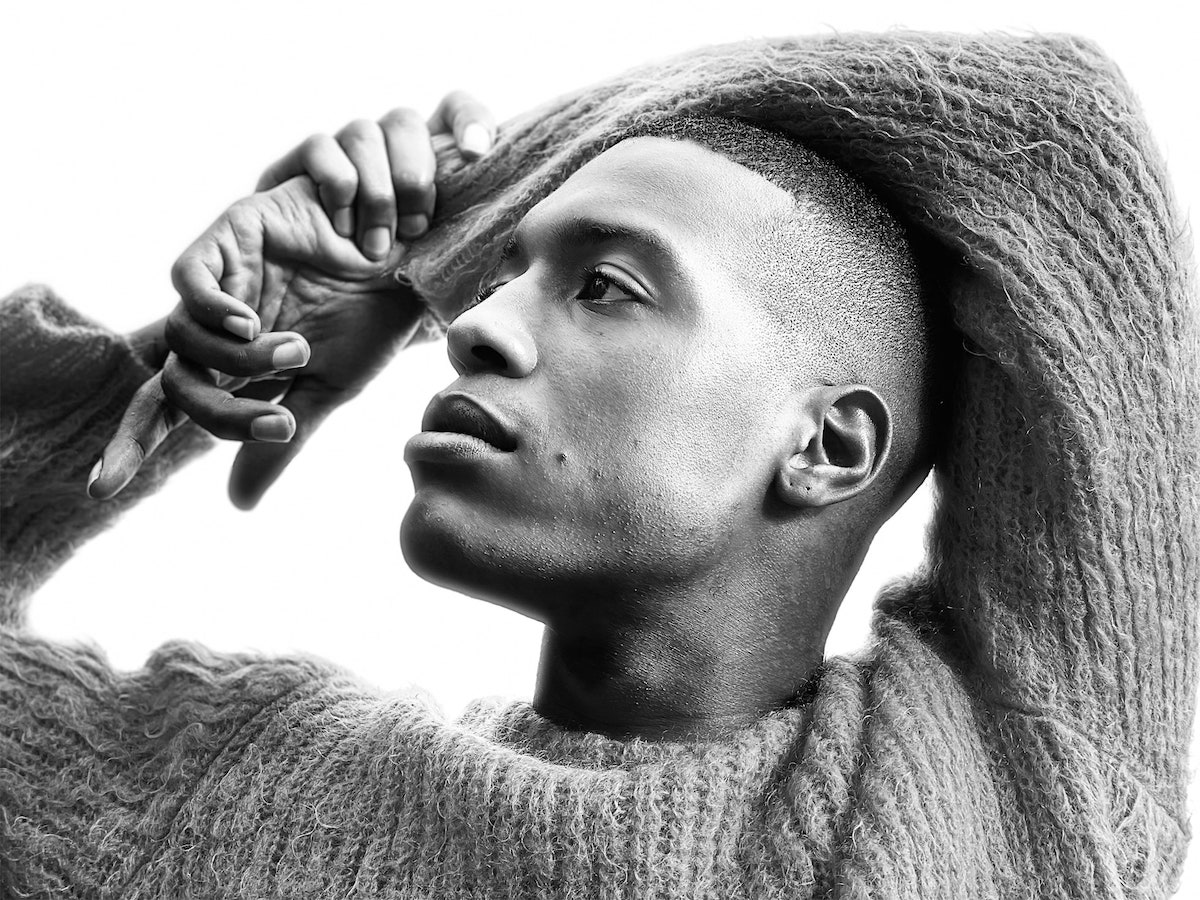 These sound like subtle, iterative improvements to the Pro Max's pro camera system, but they're far from iterative — these improvements are gargantuan and are likely to truly impress when they get into customers' hands in November. An 87% improvement in low light performance is likely to be a killer feature for the Pro Max, while the new 10-bit Dolby Vision HDR recording and image processing is going to have cinematographers and drone cinematographers trying out new tools in their workflow.
But, there's also the flip side to this entire conversation: the standard, less-expensive iPhone 12 line includes a whole host of the very best camera features Apple offers in any iPhone right now. The smallest iPhone shipped in years (the iPhone 12 mini) includes the new and improved ultra-wide and wide angle cameras, the latest Dolby Vision HDR recording (with just a few minor caveats), and the same A14 Bionic chip for a fraction of the price and a fraction of the size.
Taken another way: The iPhone 12 Pro Max's $1,099 price tag includes a LiDAR scanner, the best low-light wide camera sensor available in an iPhone, a telephoto camera, Apple ProRAW, Night Mode Portraits, and some slightly faster video recording frame rates. At $699, the iPhone 12 mini sheds these features and gains a very small and handy footprint, great for putting in any pocket and having on you in a pinch to capture any moment.
The choice is yours.
Pre-order and Shipping Dates
There were a slew of dates thrown at us in today's iPhone and HomePod mini event:
iPhone 12

Pre-order Date: October 16
Availability: October 23

iPhone 12 mini

Pre-order Date: November 6
Availability: November 13

iPhone 12 Pro

Pre-order Date: October 16
Availability: October 23

iPhone 12 Pro Max

Pre-order Date: November 6
Availability: November 13
Apple also announced dates for the new HomePod mini:
Pre-order: November 6
Availability: the week of November 16
Wrap Up
I started out by saying this was much more than an iterative update to Apple's iPhone line in a very odd year. Though some users will be shrugging off the improvements to the iPhone 12 Pro camera and the dribbling down of the very best tech into the standard iPhone 12 line, this is something we haven't seen too much of in years past. The iPhone SE has received the very best iPhone chip, to be sure, but the best cameras, battery life, and displays have been withheld from the least expensive iPhone line.
If Apple charts this path, those days may be gone for good.
An 87% improvement in low light camera performance is no iterative update.
A 50% faster A14 Bionic chip is no year-over-year iterative update.
An 80% faster Neural Engine is no iterative update.
A 4 times more durable display that is included in every new iPhone announced today is no iterative update.
Today's iPhone 12 lineup announcements are a much more significant jump forward than I ever expected.
I can't wait to get my hands on that new iPhone 12 mini.
(And a couple extra HomePod minis.)
Get Our Best Photography Tips & Workflows
Transform your photos and edits from average to awesome with our in-depth, mobile photography course. It's jam-packed with training, ideas, and lessons that can literally transform your photography overnight.